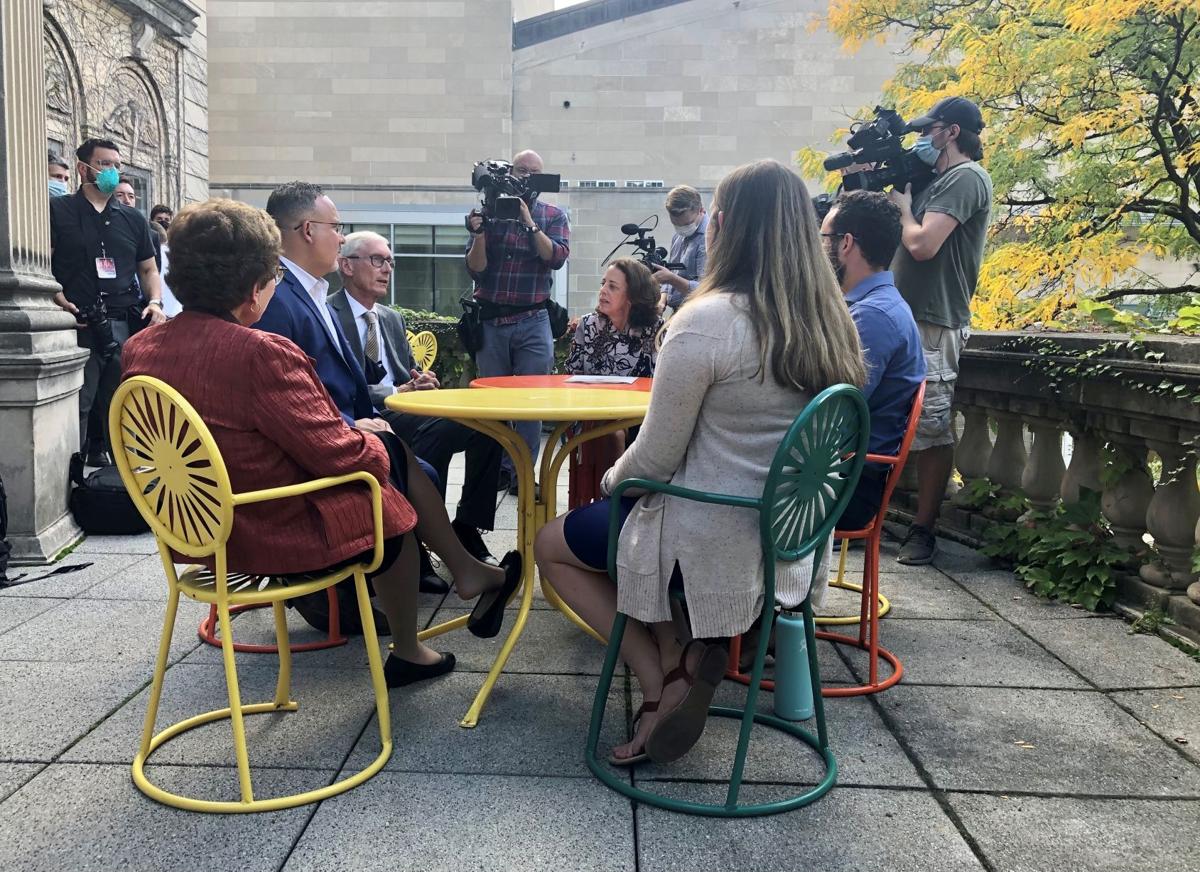 U.S. Secretary of Education Miguel Cardona visited the UW-Madison campus Monday as part of his "Return to School Road Trip" across the Midwest to talk up the Biden administration's efforts to get students back into classrooms safely.
"The return to school this year is more special than ever, after many of our nation's students have been disconnected from their peers, educators, classrooms, school communities and learning routines for over a year," Cardona said in a statement.
Cardona took no questions from media at the UW-Madison event.
The five-state tour kicked off earlier in the day at an Eau Claire elementary school for a "Return to School" pep rally. The tour will include stops in Illinois, Indiana, Ohio and Michigan, with each school visit centering around a theme, such as family literacy and tribal colleges.
At UW-Madison, the focus was on public service.
School of Education Dean Diana Hess, who joined the students, Chancellor Rebecca Blank, Gov. Tony Evers and Cardona on the terrace, said the program helps small school districts who struggle to hire special education teachers and must turn to untrained individuals with emergency teaching licenses.
"One of the things we set out to do in the Biden administration is really lift up the profession," Cardona said.
The first Latino to hold the position of education secretary, Cardona also talked with about a dozen Latino students at the LatinX Cultural Center on campus. Students shared struggles associated with attending a predominantly white institution and their joy in finding a space on campus that offered a sense of community.
Cardona's last stop on the roughly 90-minute campus tour was the Public Service Fair. Tables manned by local, state and national nonprofit agencies took questions from students interested in internship and job opportunities.