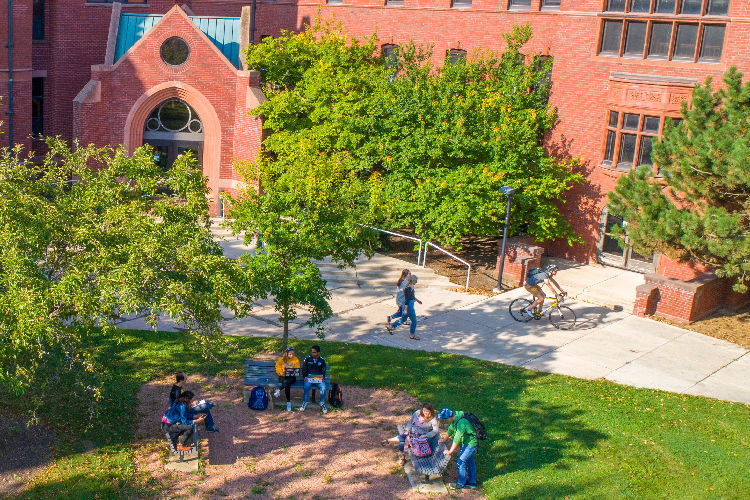 In the final days of the Trump administration, the U.S. Education Department opened an investigation into UW-Milwaukee's financial ties to foreign entities.
Department lawyer Reed Rubinstein expressed incredulity about the apparent lack of any such report because UW-Milwaukee is classified as a research institution, which "tend to collaborate closely with foreign sources" and account for more than 85% of all funds reported to the department, he said. He also noted that UW-Milwaukee's own website lists partnership agreements with nearly 200 institutions worldwide.
Rubinstein requested UW-Milwaukee provide documentation of all foreign gifts and contracts since 2016, giving the university a three-week deadline.
"UWM is cooperating with the Department of Education in its inquiry," university spokesperson Michelle Johnson said, noting the investigation is just one of dozens the department opened over the past year and a half. "UWM takes its compliance obligations seriously, but given the pending inquiry, UWM will not comment further."
On the same day UW-Milwaukee was notified, letters were also sent to Auburn University, Florida State University, Georgia State University, the University of Nevada, Las Vegas and the University of New Mexico.
Higher education associations have challenged the department's investigations into institutions as "overreach and a fishing expedition," the Chronicle of Higher Education reported last fall in a story exploring how colleges have been caught in the Trump administration's increasingly aggressive stance on China.
Whether the investigations may be quickly closed under President Joe Biden's administration is unclear. An email to the Education Department on Wednesday was not answered.
---
Photos: Madison cut loose after Joe Biden elected president in November