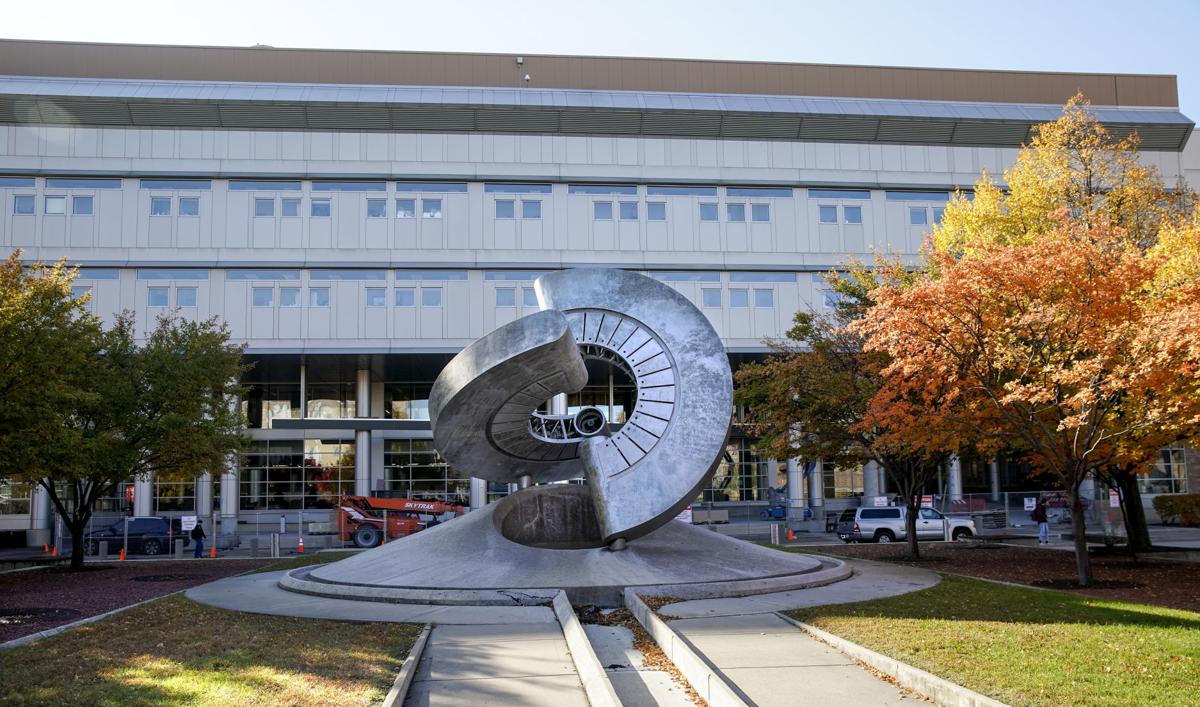 By the time UW-Madison realized something was wrong in the Wireless Communication and Sensing Laboratory, it was too late for John Brady.
Graduate students described the work environment under engineering professor Akbar Sayeed as "toxic" and "abusive." The professor called students "monkeys" and "chimpanzees." One said he compared them to "slaves" who must learn to endure pain because it would last only four or five years.
Turnover seemed constant. Some students joined his lab only to leave within a few months, even though it meant losing their financial stipend.
The churn put more pressure on Brady, who came to UW-Madison in 2010 to pursue a doctorate in electrical engineering and worked as a research assistant in Sayeed's lab. Despite Brady and others' attempts to address how Sayeed's behavior drove students away, the tirades continued and Brady's responsibilities mounted. He trained new student workers on top of his own research, pushing his degree further into the future.
"Exploitation may not be too strong a word to describe how (Sayeed's) behavior impacted (Brady) in his position as grad coordinator," a report on Sayeed's conduct would later say.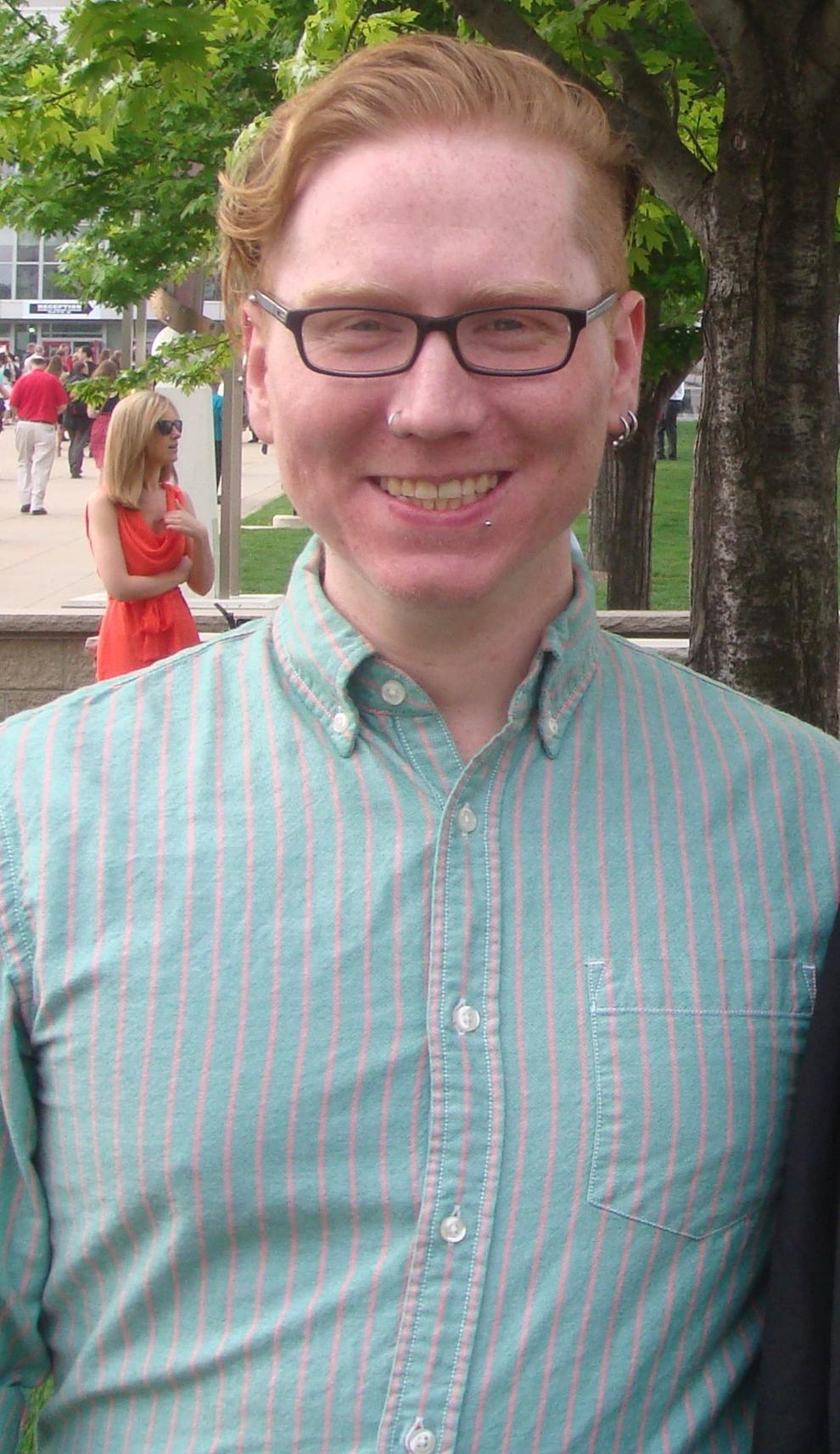 In 2016, Brady's seventh year on campus in a program that typically lasts five or six, he started secretly recording Sayeed screaming at students in the lab. He hammered out his thoughts in a Microsoft Word document, describing a siege mentality among students in the lab. He arranged a meeting with a trusted faculty member that fall, one he had turned to the year before with concerns about Sayeed.
Brady never made the meeting. In October 2016, at age 28, he killed himself.
UW-Madison redacted Brady's name from the report, but his father, Jim Brady, agreed to speak publicly about his son's suicide for the first time. His sole reason in agreeing to do so: He wants to know what UW-Madison has done to prevent work environments like the one his son found himself immersed in for years.
Gaps in oversight
University officials said the circumstances surrounding Brady's suicide three years ago this month were an extreme and isolated incident that does not represent the daily work conditions of the nearly 5,000 graduate students employed as teaching assistants, research assistants and project assistants, many of whom develop positive lifelong relationships with their mentors.
Mental health also played an important role in the case, university officials said, an area in which UW-Madison has invested significant resources in recent years.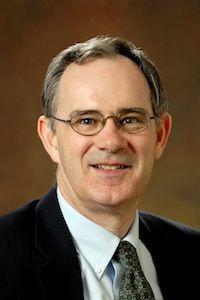 College of Engineering Dean Ian Robertson said changes were already being introduced at the time of Brady's suicide, but the tragedy injected leadership with urgency to increase oversight of the college's nearly 1,500 graduate students.
"The environment that was allowed to develop … was a clear lapse in our expectations and standards and certainly is not the behavior we expect from a faculty member," he said in an interview.
Attempts to reach Sayeed on his office phone, home phone and through his university email address were not successful. He did not respond to a letter left at his home last week.
A university report — based on interviews with nearly a dozen current and former students in Sayeed's lab by retired UW-Madison professor Patricia Wolleat — identified several gaps in oversight:
Robertson said he received no indications of problems in Sayeed's lab. It was only after he called Jim Brady to offer his condolences that he learned of Sayeed's behavior and requested an investigation.
At the time of John Brady's suicide, there were no routine procedures for evaluating lab climate or the mentoring function of faculty.
Turnover went undetected because the college did not monitor attrition.
There were at least two examples in which Department of Electrical and Computer Engineering faculty members observed or experienced Sayeed's behavior firsthand. It's unclear why those concerns were not communicated to college leadership.
A student in Sayeed's lab told Wolleat that John Booske, who then led the department, told him "they wanted to keep this under the rug." In a statement issued through a university spokeswoman, Booske denied saying or suggesting any conduct be swept under the rug. He said that based on the information shared with him at the time he had no idea how serious the situation in Sayeed's lab was.
Wolleat recommended Sayeed be placed on two years of unpaid leave, which ends Dec. 31.
'Toxic' behavior
Brady's text messages sent back home to Delaware in October 2016 indicated how burned out he'd become.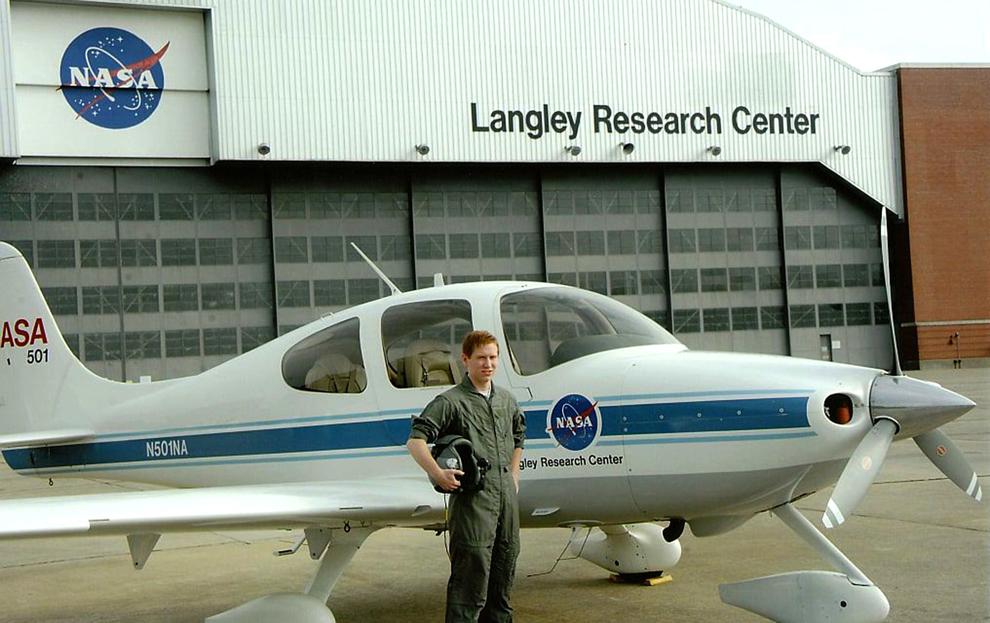 Facing a Friday manuscript deadline from Sayeed that he was unable to meet, Brady sent an email at 2:39 a.m. that morning telling him so. He missed the meeting with the trusted faculty member that afternoon.
His parents learned two days later that Brady had killed himself.
University officials say no one will understand what prompted Brady to take his life.
Jim Brady concluded almost immediately after his son's suicide that the lab environment played a central role.
Poring through his son's laptop files, Jim Brady found other clues, such as the secret recordings of Sayeed berating John. Among the tabs he had left open in his browser were UW-Madison policies on workplace violence and hazardous employment, a Wikipedia page on gaslighting and a Google search for "NSF grant abusive" — likely a reference to the National Science Foundation, the federal agency that funded most of Sayeed's work.
"That's what he was mulling over the last time he used the computer," Jim Brady said.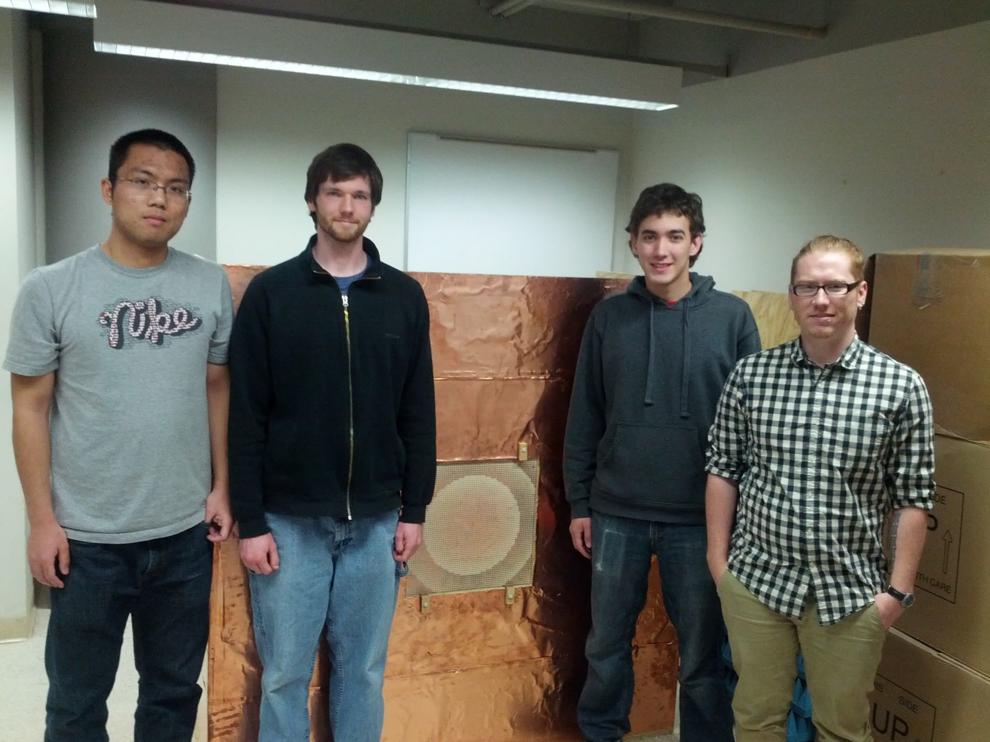 He points to the body of evidence collected in the university's own report — the 60- to 70-hour weeks some students worked, despite having 33% or 50% part-time appointments, and the threats students said Sayeed made related to grades and graduation — as corroboration that Sayeed's behavior had a widespread and devastating effect on student well-being.
"The department should have been watching, seen the constant drain of talent, taken Sayeed aside and said, 'This can't continue,'" Jim Brady said.
A student's relationship with his or her faculty adviser is the greatest predictor of success, but those relationships are generally unregulated, according to Kaylynne Glover, director of legislative affairs for the National Association of Graduate-Professional Students. The adviser plays a significant role in students' career prospects, creating opportunities for exploitation and little incentive to report inappropriate behavior.
For at least four years, the "alleged toxic behavior" persisted, according to the 2017 university report.
Those early on in their graduate studies left the lab, and recruiting new members became more difficult, leaving those who stayed with more work to do. But Brady feared that switching advisers so far into his Ph.D. would have raised red flags to potential employers, his father said. So he stayed.
"The success of the project was extracted at great cost to students and their families," the report said.
Changes in work climate
The College of Engineering and the Department of Electrical and Computer Engineering made several changes in the wake of Brady's suicide.
"I think we all agree that this was a deeply troubling situation and one that absolutely struck at the heart of everything that we hold dear as educators and mentors," current department chairwoman Susan Hagness said. "We are dedicated to fostering an environment that ensures that our students are receiving a holistic educational experience where we're providing not only academic rigor but also placing a great emphasis on their physical and emotional well-being."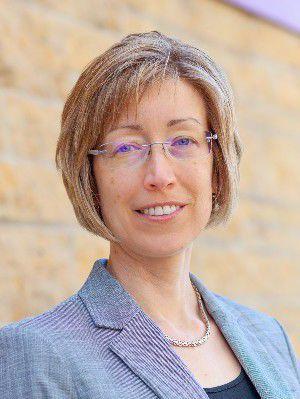 Among the college's changes is a new online survey tool for graduate students to evaluate their progress and solicit feedback from advisers. The software includes a box students can check to confidentially request a meeting with college leaders.
In the first year of the software launch, two dozen graduate students of the roughly 1,350 who took the survey requested a meeting, Robertson said. Of the few cases relating to work environment, all ended positively.
The policy for research assistants is still under review because their position is unique: Students' work is inextricably tied to their dissertation. A revised draft will be broadly shared before approval, university spokeswoman Meredith McGlone said.
Mental health resources grow
Researchers surveyed nearly 2,300 graduate students and Ph.D. candidates nationally, 40% of whom were in engineering and sciences. They found rates of anxiety and depression more than six times higher than the general public.
About half of the students with anxiety or depression reported not having supportive relationships with their research adviser.
University data show the percentage of UW-Madison graduate students seeking out mental health services is about the same as other student groups.
The demand for mental health services is increasing, though University Health Services executive director Jake Baggott attributed that in part to a greater willingness among students to talk about mental health.
Suicide on UW-Madison's campus is still a relatively rare occurrence. Between three and seven students took their own lives in each of the past three years for which data is available, he said.
Nationally about 70% of students who die by suicide never sought mental health services, so Baggott said it's important for UW-Madison to have multiple strategies and access points.
"We've got to connect with people earlier than when they reach these crisis points," Baggott said.
Students contemplating suicide most commonly reach out to a friend or family member. That's why University Health Services rolled out a new online suicide prevention training that helps students recognize when their peers are in distress and how to appropriately respond.
Another entry point for University Health Services to reach students: About 75% of people attempting suicide saw a primary care provider in the last 30 days. That's led Health Services to look at expanding its behavioral health program, which typically exists in a primary care setting.
Professor to return
Jim Brady expected Sayeed to be fired.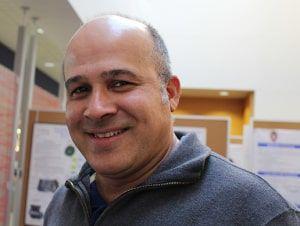 Instead, Sayeed spent a portion of his two-year suspension working at the National Science Foundation.
His employment ended in April, about eight months before his leave ends. NSF spokesman Robert Margetta declined to say whether the parting was mutual.
In response to the university's investigation, Sayeed admitted and apologized for his unprofessional conduct but denied abusing his authority as professor, making threats or intentionally delaying Brady's degree. He said that if the department had taken action in response to students' complaints, it may have "altered some of the outcomes."
Since he started working for UW-Madison in 1997, Sayeed said, he has done everything he can to advance his students' careers and secured millions in research money.
Sayeed grew up in a militaristic environment in Pakistan and said he replicated many of the behaviors his father used on him, which led to anger problems he has been seeking to address through counseling since 2013.
Sayeed plans to return to the faculty in January, according to Robertson.
The college put in place several safeguards relating to Sayeed's return. He must meet regularly with a mentor, and an outside committee will oversee any students in his research group to monitor the climate. Additionally, those within the group will be informed that the extra oversight is because of Sayeed's previous violation of university policy.
Posthumous degree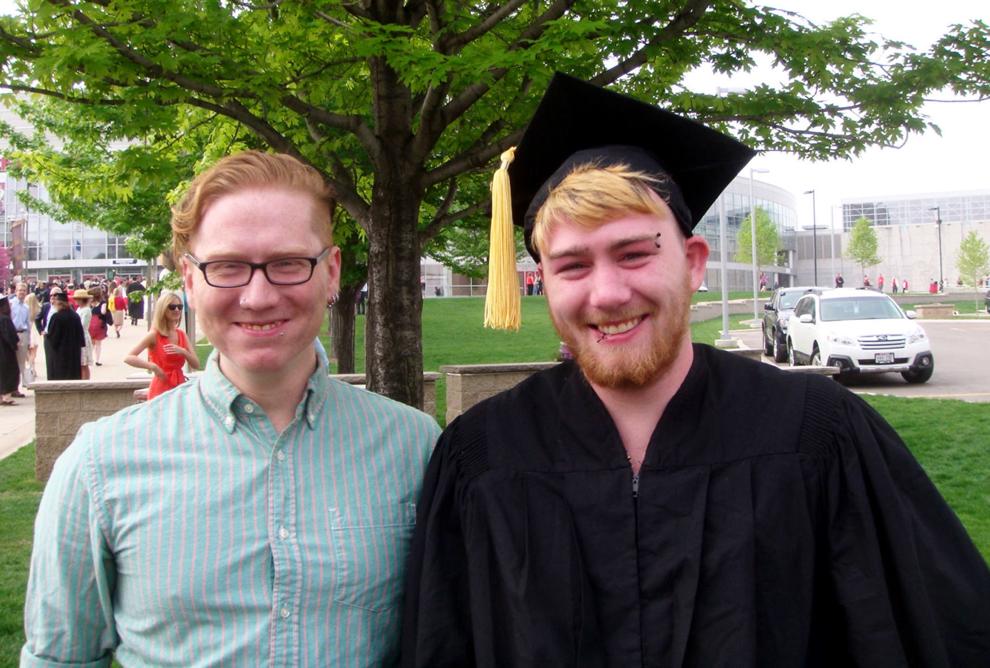 Robertson first raised the idea to award one to Brady, Jim Brady said, and the father agreed.
Brady had done the work. He'd published what the department said was a "remarkable" number of articles, one of which is highly cited. His name appears on several patents.
As the Brady family stood when John's name was called during the College of Engineering's spring 2017 ceremony, Jim felt a conflicting wave of emotions.
Some gratitude toward the university for its efforts to recognize his son. Pride for all that he had accomplished as an engineer. And pain in stepping forward to collect the degree his son could never use.
Editor's note: The National Science Foundation provided more information post-publication regarding the circumstances of UW-Madison professor Akbar Sayeed's employment with the research agency, including that the agency fired him after learning of his conduct at the university. More information is available here.