A longtime Madison professor who as an 8-year-old escaped the Nazis' tightening grip on Czechoslovakia by way of a program known as Kindertransport is being remembered this week as a groundbreaking scientist with a love of opera who shared the story of her early life with thousands of students.
Renata Laxova died early Monday after a brief illness, according to her older daughter, Daniela Lax. She was 89.
Laxova was a professor emeritus of genetics at UW-Madison, where she worked from 1975 until her retirement in 2003. Her long list of academic accomplishments on both sides of the Atlantic include establishing the first genetic counseling clinic in Europe and the first cytogenetics laboratory, and extensive work in genetics with children and the developmentally disabled, according to her curriculum vitae.
"She was absolutely dedicated to her patients," said her younger daughter, Anita Laxova.
As a geneticist who consulted with new parents of children born with Down Syndrome or other genetic defects, Laxova "treated parents with great compassion," and always made it a point to congratulate them and celebrate the child's birth before getting into the often difficult details of the child's disability, Anita Laxova said.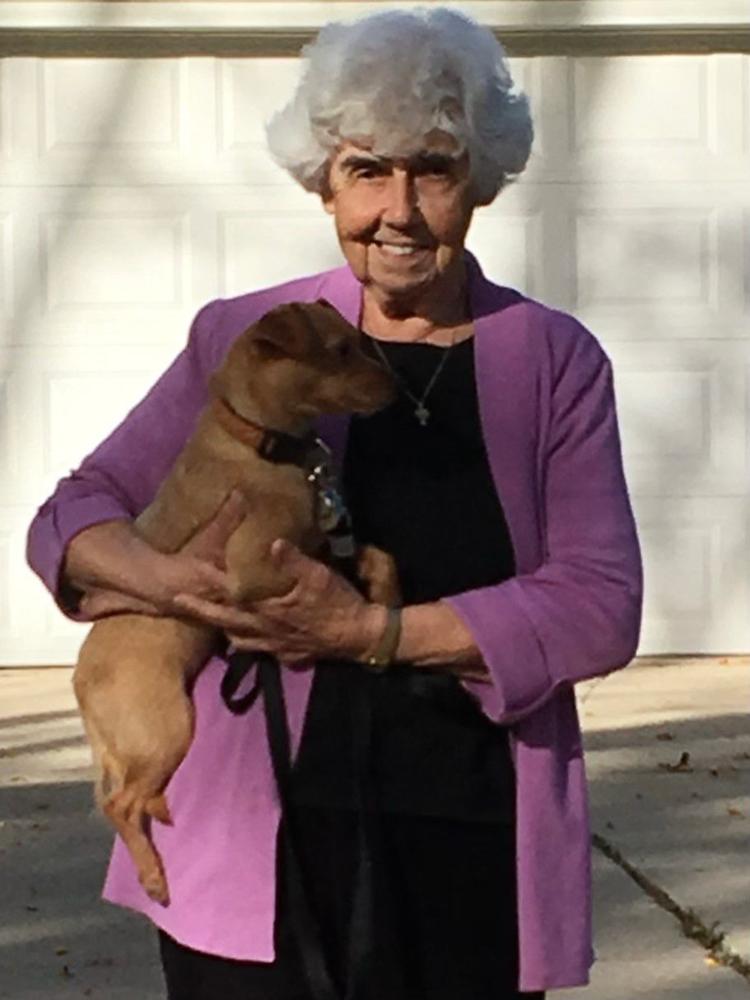 At UW-Madison, Laxova established the first genetic counseling training program in the state, served as a principal investigator for the Great Lakes Regional Genetics Group, and published broadly.
All that good work might have never come to pass, though, but for a program started by the English in 1938 that took Jewish children and other children targeted by the Nazis to live with English families during World War II.
Laxova told former Wisconsin State Journal columnist Doug Moe in 2014 that in the spring of 1939, with the Nazis in her hometown of Brno, her mother wrote to a prominent British politician asking if he could help get Laxova out of the country. The politician's office responded, promising to do its best to find a family to take her in.
Laxova ended up boarding the last of eight trains to take 669 children out of Czechoslovakia in the spring and summer of 1939 — a part of the Kindertransport effort largely coordinated by Nicholas Winton, a 29-year-old London stockbroker who had heard the disturbing stories coming out of the country.
"She thought that she owed her life to Sir Winton," said Lax. Anita Laxova said her mother forgot the Czech language and became "a regular English school girl" by the time she returned to her parents after the war, but "I think kids adjust to these things a little bit faster."
Laxova spent her later years speaking to thousands of students in the Midwest and overseas about her experience during the war.
"She didn't want to be giving them her point of view," Anita Laxova said, and her message was "more of let's not forget what happened."
Lax is named after the family her mother lived with for seven years in England — the Danielses — while Anita's legal name is Anna, after her paternal grandmother who died in a concentration camp.
Lax said her mother "loved living in Madison," referring to it as "lacey Madison" in the spring when, after a long Midwestern winter, the flowers were again in bloom.
"She loved teaching," she said. "She loved the university environment."
Her daughters said Laxova was a fan of opera, the Madison Symphony Orchestra and the American Players Theatre in Spring Green, but held a special place in her heart for her grandson, Alexander, 28.
A "staunch Democrat," according to Anita, she "loved Obama," and Lax said her mother was "devastated" by what she saw as the move away from democratic principles under Donald Trump.
Because of her experience with fascism and then communism in her native Czechoslovakia, Laxova had a unique view of the freedoms the United States provides.
"Becoming a citizen was a big deal," Anita said. "We were very appreciative of what this country provides for people, and we do not take it for granted."
Laxova lived in Madison until late October, when she moved to Tuscon, Arizona, closer to Lax.
Laxova's husband, Tibor Lax, died in 1997. She is survived by her daughters; Lax's partner, Linda Snyder; her grandson; and her dog, Breenie, a loose homage to the Czechoslovakian city of her birth, Brno.
---
Stem cells @20: Celebrating historic discovery
Stem cells @20: Celebrating historic discovery