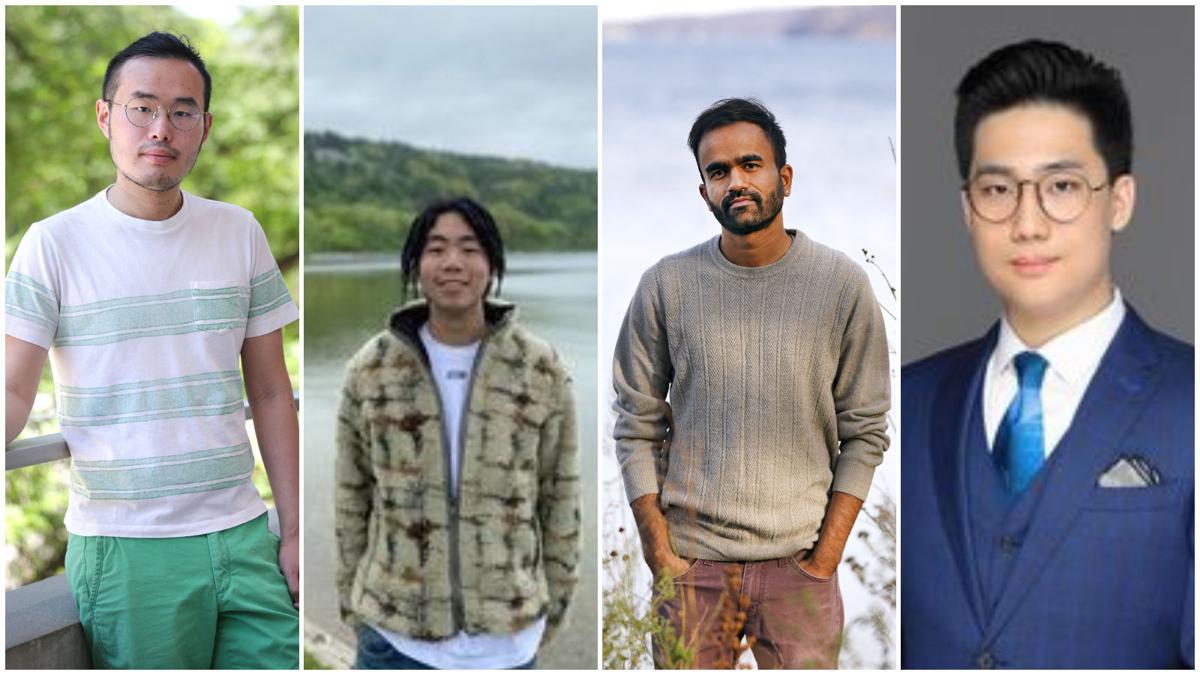 After a year of struggling with social isolation and a 13-hour time difference that meant taking classes at 3:30 a.m. in his hometown of Luzhou, China, incoming UW-Madison senior Brian Li is excited to return to campus this fall.
He just has to somehow get here.
A threefold increase in plane ticket prices paused Li's flight search and he also has yet to secure a place in Madison to live. His plans to come back to campus are up in the air just two months before he hopes to return.
The pandemic may be waning in the U.S. but across the globe, international students are facing visa backlogs, closed consulates and travel uncertainties as they try to get back to campus in time for the fall semester.
The financial and academic stakes of international students remaining stuck overseas loom large at UW-Madison. They make up about 14% of the student body and pay a higher tuition rate, which has helped the university weather a decadeslong trend of dwindling state support.
Just how many international students are abroad is unknown at this point. UW-Madison officials are collecting that data and plan to host an online town hall to help students and families in the coming weeks.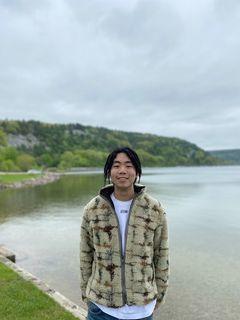 Li, a psychology major, hasn't given up hope on getting back to UW-Madison. He has a valid visa, a document other students are struggling to obtain. Some of Li's friends have booked flights to embassies all over China to try and land one of the limited appointments available while others are seriously considering gap years.
Scrolling through plane tickets online every day, Li is still searching for an affordable and direct flight to book.
"It was really worrying for me to stop at different places," Li said of flights with multiple layovers. "If one thing goes wrong, it could ruin my whole journey. If something like travel plans or visa policies change or something, I'm done."
Numbers rebound
The pandemic disrupted UW-Madison's international pipeline, scattering students around the world and discouraging new ones from applying.
While preliminary numbers UW-Madison reported last fall indicated a drop of only 54 international students between 2019 and 2020, the official figures reported this spring showed a much steeper decline. About 600 fewer students enrolled, marking the first enrollment decrease among international students since 2006 and an 11% drop in international tuition revenue to $177 million.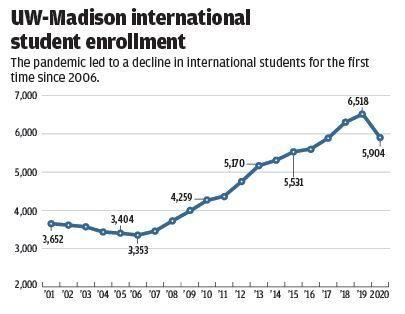 A recent report by the Institute of International Education paints a much rosier picture for the school year ahead, finding that most universities are seeing a rebound in international student applications — a good sign, but not a sure one. Enrollment could look different depending on how many hurdles are removed or remain in the coming months, according to international education experts.
UW-Madison expects international student enrollment to rise and is working with national higher education organizations to lobby for help at the federal level.
"Students and scholars from across the globe make critical contributions to the educational and research missions of UW–Madison; they also enrich our campus community," university spokesperson Meredith McGlone said. "It's important to preserve and strengthen international education — it provides great benefits to our state and to our country. Disruption now will place us at a competitive disadvantage in the future."
Easing the crunch
The U.S. government took a number of steps in recent months to fast-track foreign students' arrival to America, such as prioritizing the processing of student visas.
But COVID-19 outbreaks complicate the federal government's efforts to catch up on paperwork. For example, consulates in India reopened this spring but quickly closed when cases overwhelmed the country. Just last week, the department said it will open "limited" student visa appointments at posts across India in July and August.
A U.S. State Department spokesperson was unable to estimate when visa-processing capacity will return to pre-pandemic levels at each post.
The agency in late April lifted some travel restrictions for students with visas from certain countries, including China and India, the two largest feeders to UW-Madison. It's also allowing waivers for some in-person visa interviews for students renewing their documents.
More, however, must be done, said Jenny Lee, a higher education professor at the University of Arizona who studies international students. She suggested the federal government swap face-to-face interviews with an online format and lift an entry ban on Chinese graduate students studying in certain scientific disciplines, a suspension put in place during the Donald Trump administration because of national security concerns.
Still, Lee predicted that even if these changes were made this summer, it won't be enough. She encouraged instructors to be flexible in how students participate in classes because some may simply not be able to enter the U.S. in time for the start of classes.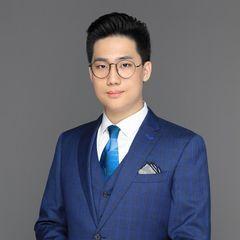 Even for those who expect to arrive in America in time for classes, students are on edge about the school year ahead.
"I am very concerned about my personal security," Shi said.
Stranded
International students already in the U.S. also find themselves in a bind. Many have stayed here since the pandemic began and would now like to visit family back in their home countries, but bureaucratic backlogs are keeping them in America.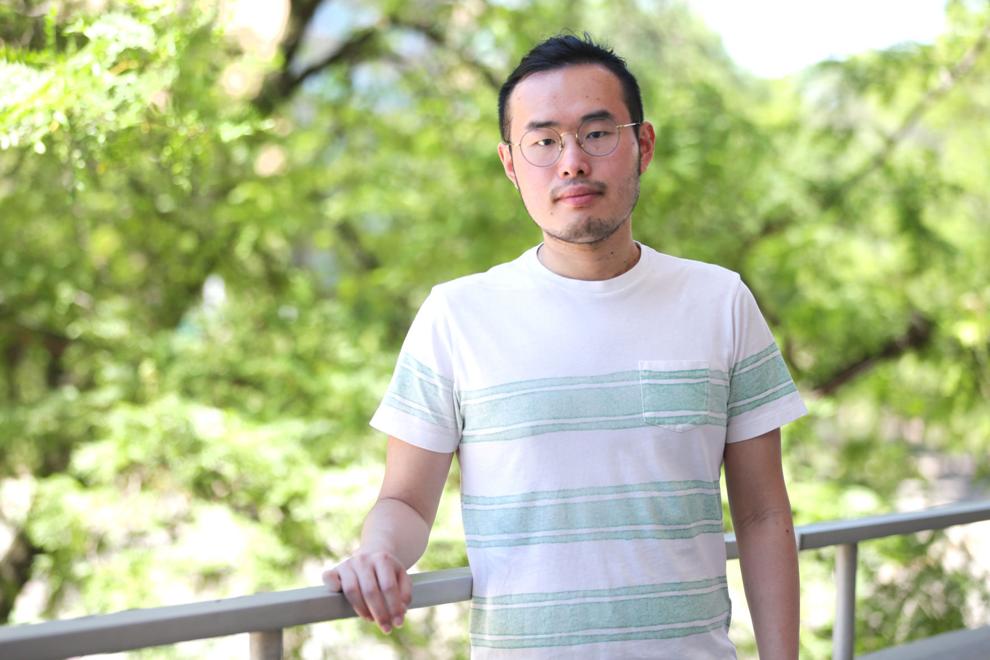 UW-Madison doctoral student Steven Wang last saw his parents in Beijing in 2019. His five-year visa expired shortly after the pandemic hit. Staying in the U.S. under an expired visa isn't a problem, he said, so long as he retains his student status.
But to renew Wang's visa, he must leave the U.S. and he can't return until his paperwork is complete. Flying home would be expensive and logistically complicated, Wang said, requiring COVID-19 tests and a multiweek quarantine in China. It's also unclear to him how quickly his visa would be processed and if a trip home would delay his return to Madison in time for fall classes.
"Basically I've been stuck here in the U.S. for almost two years and I don't know when I'll be able to get home," he said.
Aman Abhishek, a doctoral student in the School of Journalism and Mass Communication, found himself in a similar situation with his visa expiring in the summer of 2020. But fearing a scenario in which a family member falling ill brought him back to India and then visa processing derailing his reentry to the U.S., he decided to take what he thought would be a proactive approach.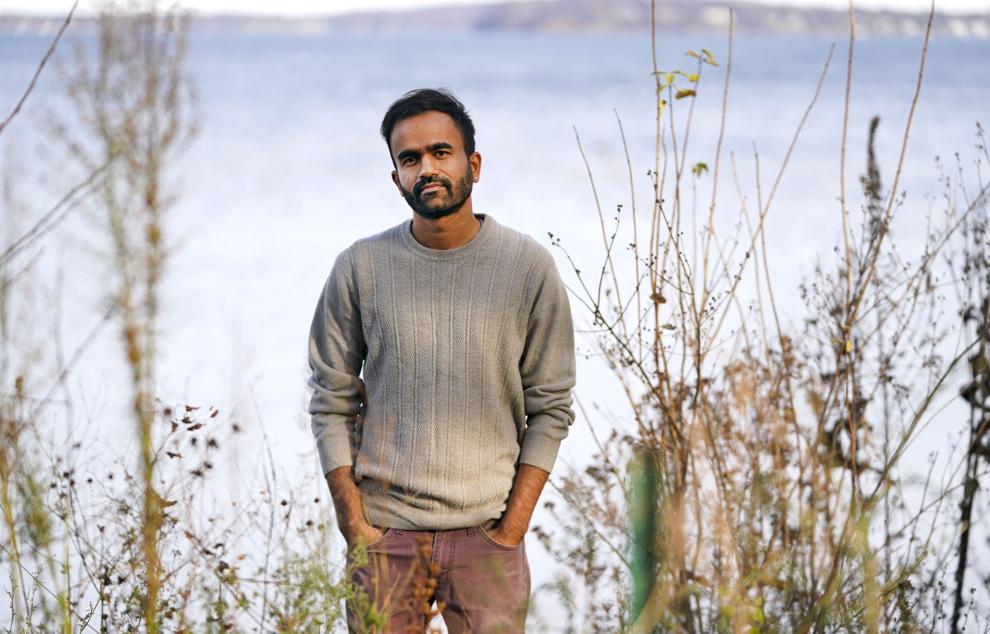 Abhishek left Madison in January to try and get his visa renewed in Mexico, a destination that would at least keep him in the same time zone as Wisconsin. Before he left, he said he called the U.S. Embassy to run his plan past officials. He got an ambiguous answer — "yes" in one call, and "no" in another.
Abhishek decided to take his chances but it didn't pay off. Mexican embassy officials told him they could not process his renewal application. So he stayed there for several months, living with a friend and taking classes remotely.
Abhishek eventually flew home in April after his mom contracted COVID-19. He secured a visa appointment at an Indian embassy for April 29 but it was canceled four days before because the country was gripped with soaring cases and deaths in what became a world record.
Now six months since Abhishek left the U.S., he has secured another visa appointment. It's scheduled for Aug. 31 — eight days before UW-Madison classes begin.