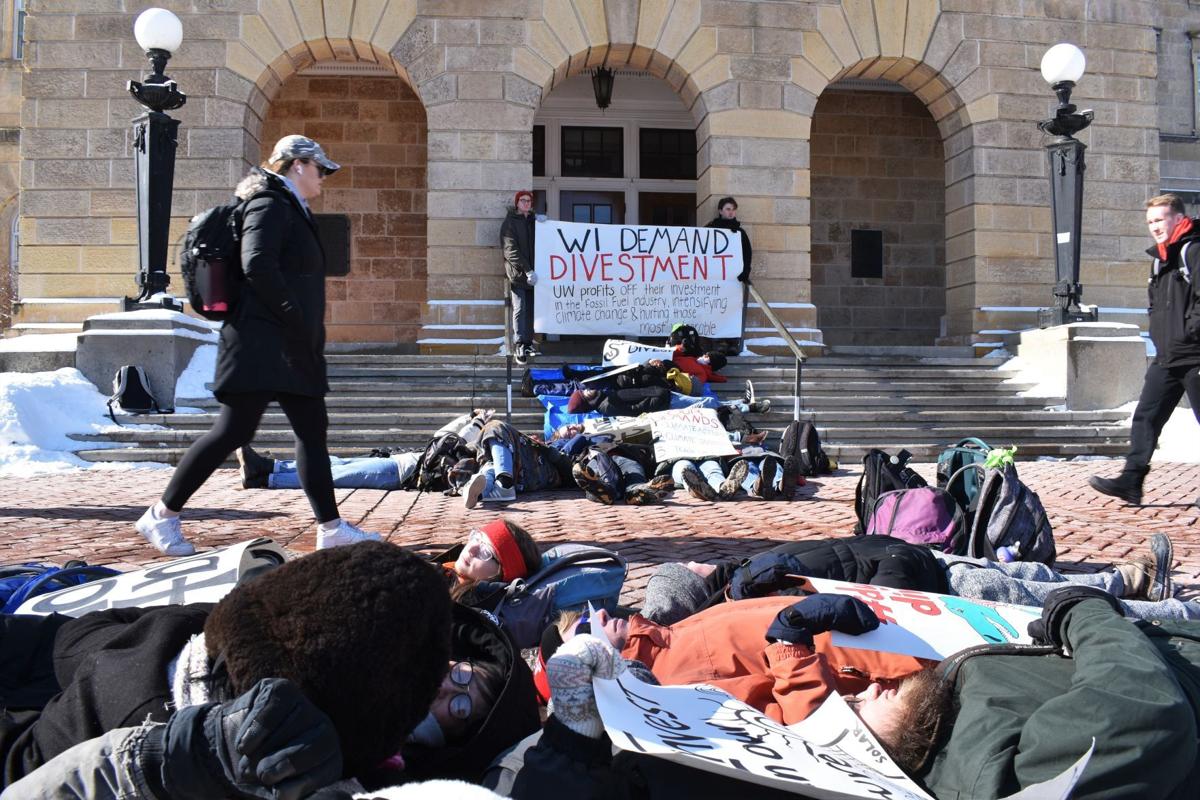 But the agency also said the concerns raised by climate activists should be taken seriously regardless of whether a legal loophole essentially exempts university foundations from the law cited as the basis of the complaint.
The complaint alleges that UW Foundation's investment in oil, gas and coal companies violates a 2009 law stipulating that nonprofit entities have a duty to invest in line with their charitable missions. The group argues the foundation's investment in companies driving climate change acts in opposition to the university's best interests because it "directly imperils" the lives of UW-Madison students and threatens the physical campus.
DFI has the power to regulate and conduct investigations into charitable organizations, including private university foundations. But the agency, in a decision sent to the UW Foundation and Climate Defense Project on Tuesday, said the 2009 law that the legal group is relying on to make its argument is silent on who has enforcement power when violations occur.
"Needless to say, this is a problem," DFI chief legal counsel Matthew Lynch wrote in the decision. "Just as a right without a remedy often amounts to no right at all, a statutory duty that cannot be enforced is little more than an aspiration."
DFI is willing to assist any lawmaker who wants to close the loophole and give DFI or another agency enforcement power, Lynch wrote.
DFI said all "prudent" financial institutions should consider how climate-related financial risks may factor into their business plans and bottom lines — regardless of whether the 2009 law applies. A number of other state and federal agencies are already sounding the alarm about the importance of incorporating climate change into investment risk assessments. Those that are slow to adjust will face "great dangers," according to the decision.
Ted Hamilton, an attorney who co-founded the Climate Defense Project, called DFI's decision "disappointing" in that it found what appeared to him to be a "legislative oversight and legal anomaly." He said he was encouraged by the agency's push for climate-friendly investment and its "strong language" supporting scrutiny of institutions' involvement with fossil fuel firms.
If the 2009 law were amended to give an agency enforcement power, Hamilton said the Climate Defense Project would "definitely" refile its complaint.
UW Foundation said in a statement that the law doesn't ban or even address fossil fuel investments and the organization's obligation is to make the best decisions for the long-term value of the endowment.
The foundation "puts great importance on continuously evaluating its investment strategy" and already takes climate related-financial risks into account. Fossil fuel assets have been a diminishing percentage of the foundation's overall investment portfolio over the last decade, partially because of changing market conditions.
The organization also said its leaders are concerned about climate change and will continue taking steps to reduce the group's carbon footprint. Actions taken in recent years include creating incentives that encourage employees to bus, bike or carpool to work; upgrading infrastructure systems to be more energy-efficient; and reconfiguring lights and temperature systems to reduce energy consumption.