Several University of Wisconsin campuses have raised pride flags in celebration of LGBTQ Pride Month, but UW-Madison — often perceived as the most liberal of the 13 four-year campuses — will not.
At least five campuses have taken a cue from Democratic Gov. Tony Evers, who ordered on June 7 that a rainbow flag fly above the state Capitol through the end of the month as a sign of support and solidarity for the LGBTQ (lesbian, gay, bisexual, transgender, queer) community. His order also allowed other state buildings to fly a pride flag this month.
The decision to fly a pride flag is not without controversy. After Evers' announcement, a few conservative lawmakers pushed back, calling the move "divisive."
The political implications didn't stop several UW institutions from joining in the symbolic gesture.
UW-Parkside has flown the pride flag on campus since Evers' proclamation, university spokesman John Mielke said.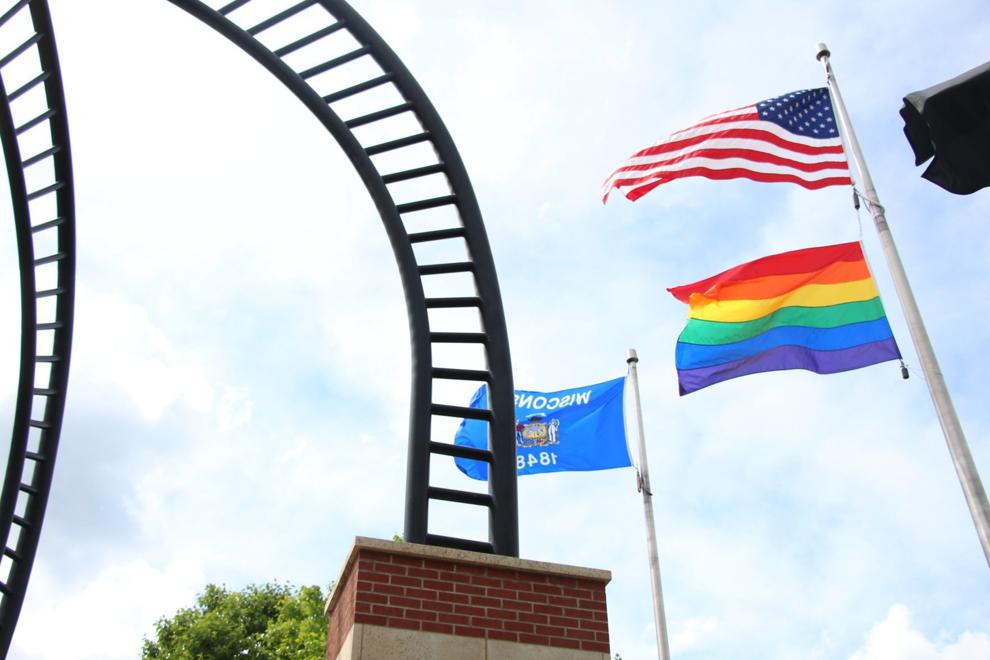 UW-Stout plans to fly a pride flag over the student center and also substitute the official campus flag with a pride flag on the flagpole near the university entrance this month. The flags will be raised as soon as logistics are worked out, spokesman Doug Mell said.
UW-Madison, however, reserves the spot atop Bascom Hall for the U.S. and Wisconsin flags, according to spokesman John Lucas.
"UW-Madison values and celebrates the diversity of all members of its campus community," he said, adding that officials are exploring outdoor pride flag displays for other spaces in future years.
The decision to not fly a pride flag at the official campus spot does not indicate that a university discourages inclusiveness, officials said.
Many campuses have other events lined up to celebrate Pride Month. Most institutions have diversity directors or offices offering support to marginalized groups. And some UW campuses hang pride flags indoors or in less formal campus spaces as a display of support for LGBTQ individuals.
Here's what other entities are doing: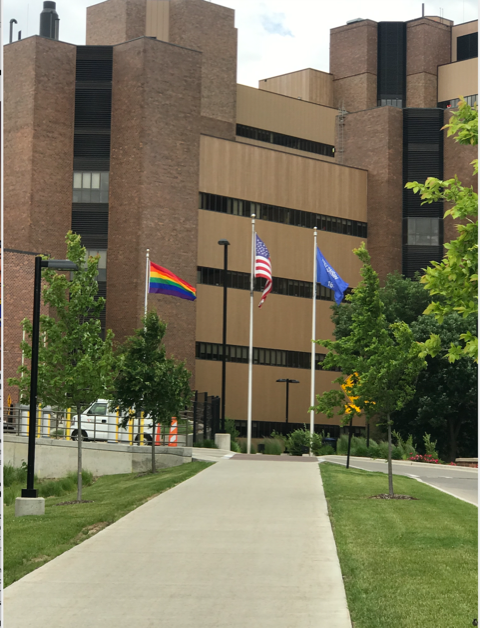 UW Health raised two pride flags, one at UW Hospital and another at American Family Children's Hospital, for the first time this year. The flags were raised June 13 and will be up through the end of the month, spokeswoman Lisa Brunette said.
UW-Superior has a pride flag displayed in its student center.
UW-Oshkosh has one hung among the student union's hall of flags and also outside of the university's Center for Equity and Diversity when weather allows for it. A spokeswoman said the university may discuss the topic for next year's Pride Month when students return to campus.
At UW-Eau Claire, the pride flag is flown outside the Student Center at certain times during the year, including National Coming Out Day. Officials also said BestColleges.com recently named the university as the best in the state for LGBTQ students for the second consecutive year.
Interim UW-Whitewater Chancellor Cheryl Green asked the university's chief equity, diversity and inclusion officer to make a recommendation to her later this week, campus representatives said.
UW-River Falls has no plans to raise a pride flag on campus, mainly because most students are gone for the summer, according to Martin Olague, director of the university's Center of Diversity, Inclusion and Belonging.
UW-Platteville spokesman Paul Erickson said there was no pride flag raised outside on campus and he was unaware of discussions taking place to do so.
UW-Milwaukee does not fly flags in support of specific causes or groups, according to spokesman Tom Luljak. He noted the university ranked in the top 30 LGBTQ-friendly institutions on the Campus Pride Index.