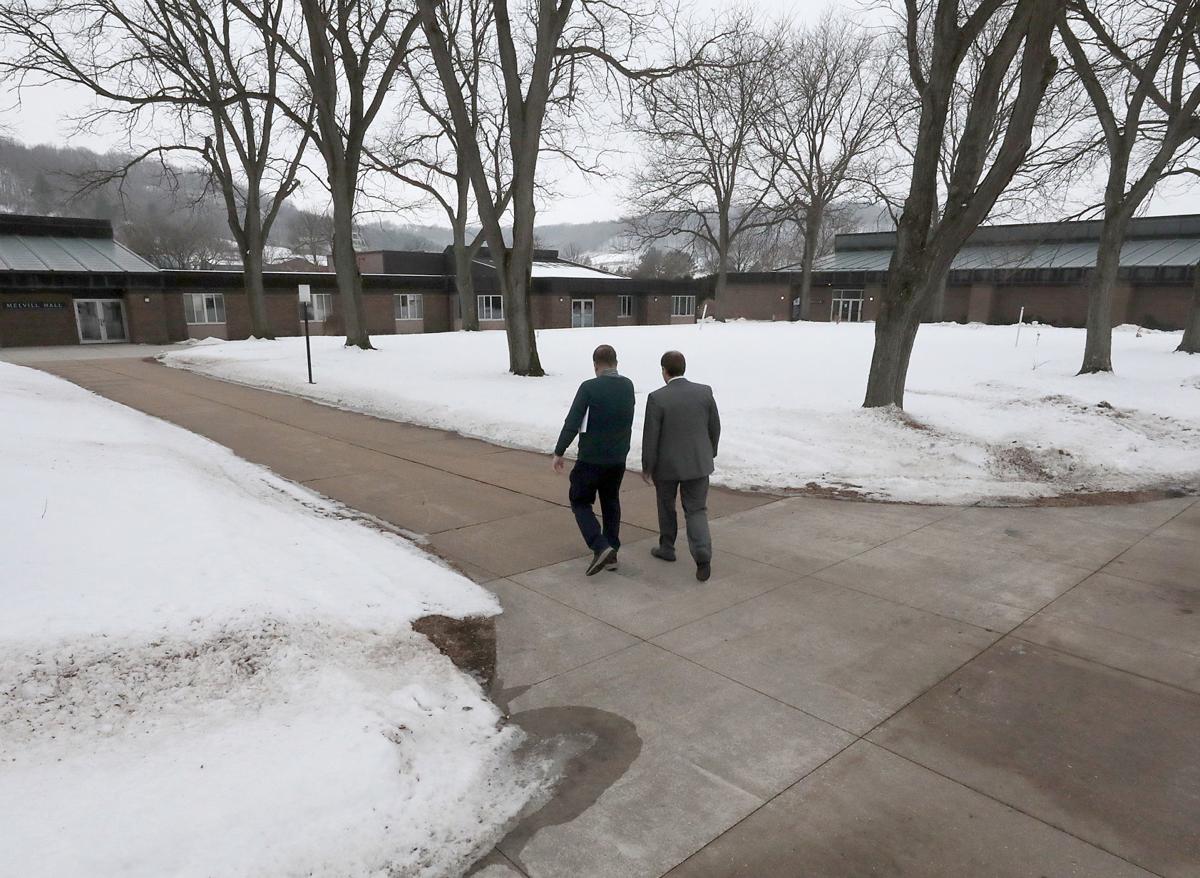 Educational opportunities become more out of reach, especially for students who may be older, have child-care duties or attend college part time.
The University of Wisconsin System restructured its branch campuses — its small universities that attract a large share of the state's nontraditional students — to avoid the closures that threaten other small institutions because of enrollment decline.
"We're committed to maintaining these campuses," System president Ray Cross said. "We're going to do everything we can. It's just too important. These communities need them."
Yet many of the branch campuses have fewer students enrolled than at any point during the past 45 years. What effect would closing one or more of them have on access to higher education?
The Wisconsin State Journal turned to UW-Madison higher education professor Nicholas Hillman, who leads the university's Student Success Through Applied Research (SSTAR) lab and has studied so-called "education deserts," places that lack easy access to higher education.
There isn't a broadly accepted definition of an education desert, so two of Hillman's doctoral students, Jared Colston and Josh Bach-Hanson, used criteria Hillman has used in his previous research. Their analysis excluded private institutions and any with an acceptance rate lower than 80 percent because these colleges — for reasons related to affordability or selectivity — wouldn't be considered viable options by many local students.
To define the area that a college serves, they relied on commuting zones, a unit of measurement used by the U.S. Department of Agriculture that clusters together counties that are economically intertwined where people both live and work. A county is considered an education desert if there are fewer than two broad-access public institutions within its commuting zone.
Closing any of the branch campuses would not create any additional education deserts in Wisconsin, but educational opportunities would dwindle, the analysis found.
For example, if UW-Platteville Richland closed, the community would lose the only college in Richland County. But the county wouldn't be an education desert because students would still be able to commute to UW-Platteville Baraboo/Sauk County or Madison Area Technical College. However, Richland students are far less likely to commute to those campuses, both of which are at least an hour's drive away, Colston said.
In other counties, the elimination of a branch campus would leave behind only technical colleges within a commuting zone. Those schools play an important role in Wisconsin's workforce, Bach-Hanson said, but have a different educational mission. Most tech colleges award a relatively low percentage of associate degrees in the liberal arts, the most common stepping stone to a bachelor's degree.
"We can use these large national data sets to define deserts, but any analysis is unable to fully capture the nuances that a rural campus offers its community," he said. "Where would students go instead? That's not something we can get through a statistical analysis."