Researchers for Wisconsin universities say the partial federal government shutdown has had minor effects on campuses so far, but they fear what long-term toll the shutdown could have on the research process.
Hundreds of thousands of workers across the country remain furloughed as the partial government shutdown that began in late December nears the end of its fourth week.
The political gridlock over funding for a border wall has halted new research awards, blocked the hiring of graduate assistants, postponed supply purchases and disrupted reimbursement payments for already-started projects to colleges' coffers.
It has prevented federal employees from appearing at research conferences and panels, which translates to lost recruiting opportunities for graduate students and less collaboration between universities and federal agencies. On at least one Wisconsin campus, a course scheduled to be taught by a federal government employee in the spring semester has been indefinitely suspended until a compromise in the nation's Capitol emerges.
"All of these little things add up over time and slow down the course of research," said Kim Moreland, UW-Madison's director of research and sponsored programs.
Federal grants accounted for 22 percent of revenue at Wisconsin's flagship university in fiscal year 2018, according to UW-Madison data.
Roughly a quarter of those grants come from agencies affected by the shutdown, including the National Science Foundation. The agency funded 15.5 percent of all federal research dollars to UW-Madison in fiscal year 2018.
One of UW-Madison's NSF-funded projects is a study exploring how hibernation affects the gastrointestinal tracts of ground squirrels. Led by comparative biosciences professor Hannah Carey, the research has led her to consult with NASA and the European Space Agency on what implications there could be for food on long-term space travel.
Carey's project, which includes NSF funding a postdoctoral fellow, is continuing despite the stalemate in Washington, D.C.
"My ground squirrels don't go on hiatus because of the government shutdown," Carey said.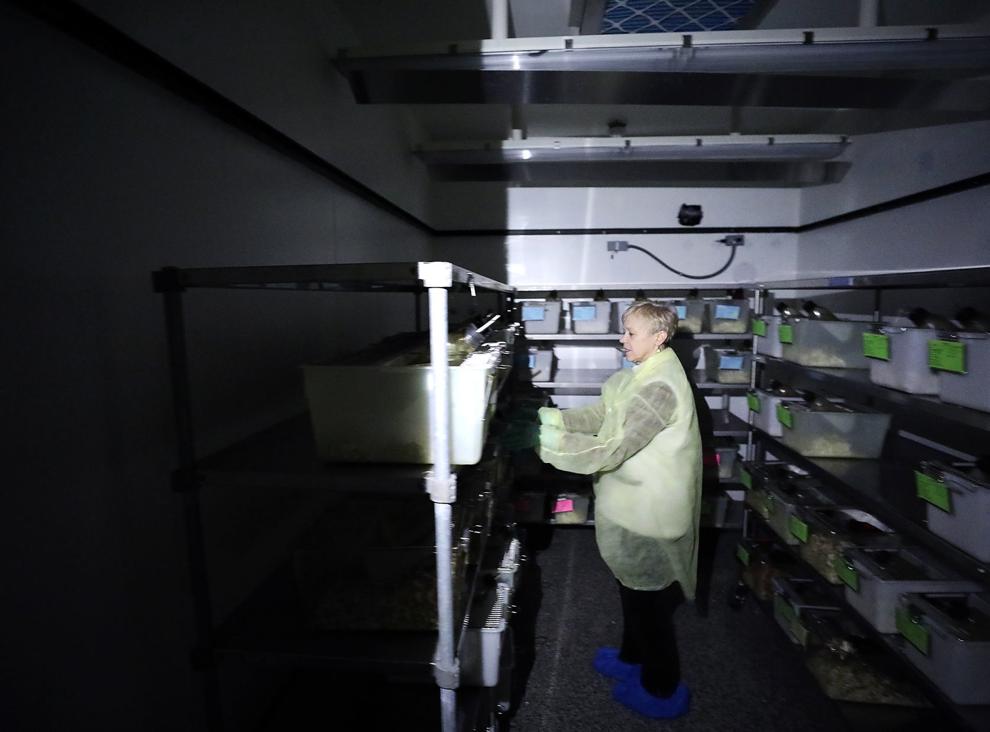 Universities have the authority to spend money awarded to them by federal agencies to conduct research even if the agency is affected by a government shutdown, said Moreland, UW-Madison's research director. But universities are unable to receive reimbursement from the affected agencies.
Moreland estimated UW-Madison spent about $9 million in December from agencies affected by the shutdown, which include the NSF, the Department of Commerce and the Department of Agriculture. If the shutdown continues through the end of January, the university will foot another roughly $9 million.
UW-Madison will recover that money when the agencies reopen, Moreland said.
"The government made a commitment for us to do this research and produce this knowledge," Carey said. "I'm very fortunate here being in a big institution where there's short-term reserves to help us through."
Carey, who serves as president-elect of the Federation of American Societies for Experimental Biology, has heard from colleagues across the country who can't go into their labs.
Delaying new projects
For projects awaiting federal approval, the shutdown has halted research from even starting.
UW-Madison typically expects about $5 million in new awards coming in the months of December and January, which are "slower" research months, according to Moreland.
"Once we get those funds, the account is set up and the research can start," she said. "Hire research and graduate assistants, buy supplies, schedule research travel … Until we get those notice of awards, we can't do that."
UW-Milwaukee interim vice provost for research Mark Harris said NSF and the National Oceanic and Atmospheric Administration, another agency affected by the shutdown, constituted about 40 percent of UWM's federal research dollars in fiscal year 2018.
He estimated at least 50 university proposals will be waiting for NSF review whenever the agency reopens.
Researchers from other universities are also continuing to submit proposals, creating a backlog at agencies when the government reopens that will inevitably generate further delay.
Course suspended
At UW-Stevens Point, the largest impact is on the Cooperative Fishery Research Unit, a collaboration between the university, the state Department of Natural Resources and the federal Department of Interior.
The unit includes two federally employed scientists who advise and oversee undergraduate and graduate students on at least 20 open and active research projects that rake in about $1 million in federal funding, according to Brian Sloss, associate dean of outreach and extension for the College of Natural Resources.
Before the shutdown, those scientists delegated responsibilities to university staff, so research is continuing, he said.
One of the scientists, however, is scheduled to teach a graduate-level course on a computer software program used in natural resources this spring. But with the semester starting Tuesday, the university earlier this week informed students enrolled in the course that it would be indefinitely suspended. Depending on how long the shutdown lasts, the course could be canceled altogether, Sloss said.
Other faculty are unable to teach the course because they already have full teaching loads, he said.
Sloss, who previously worked as a federal scientist for 13 years in the same unit before moving to the university, remembers the 2013 shutdown that lasted 16 days.
"What I remember in that shutdown was the ongoing dialogue between the groups," he said. "I thought most days 'today could be the day.' It's a little nerve-wracking now as the days keep ticking on and we wait for conversations of compromise. It's a pretty helpless feeling."
"My ground squirrels don't go on hiatus because of the government shutdown." Hannah Carey, UW professor of comparative biosciences
"My ground squirrels don't go on hiatus because of the government shutdown."

Hannah Carey, UW professor of comparative biosciences