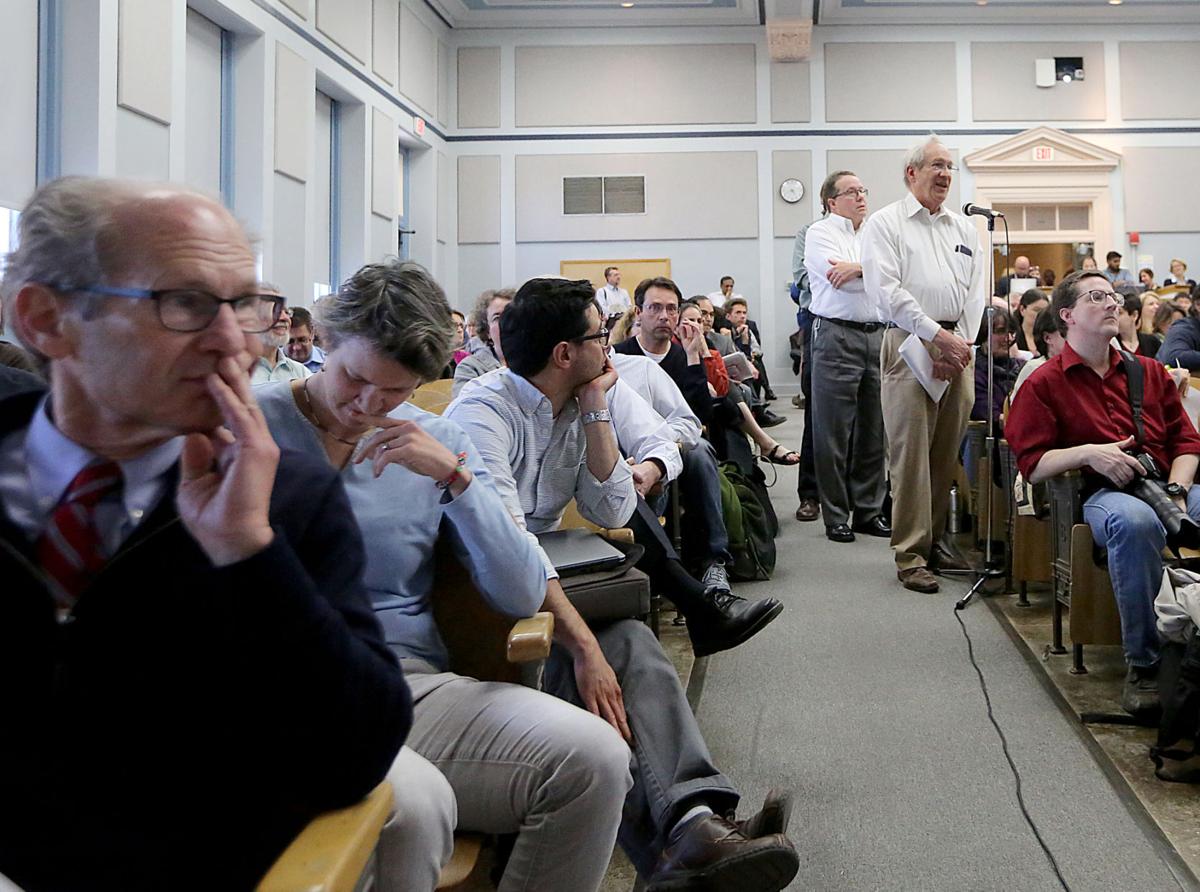 UW-Milwaukee became the fourth University of Wisconsin System campus to see professors declare they have no confidence in UW's leaders Tuesday, in a vote that prompted Gov. Scott Walker to weigh in with sharp criticism of the faculty.
The Milwaukee professors joined colleagues at UW campuses in Madison, La Crosse and River Falls by stating they don't have faith in UW System President Ray Cross or the System's Board of Regents to uphold the university's outreach mission in light of budget cuts and changes to tenure and shared governance.
UW-Eau Claire faculty and academic staff also discussed a no-confidence resolution Tuesday afternoon but did not hold a vote on it, according to a university spokeswoman.
Just before the UW-Milwaukee professors' meeting Tuesday, Walker's office issued a scathing statement deriding the no-confidence votes and faculty tenure.
"Some faculty bodies ... appear more interested in protecting outdated 'job for life' tenure than about helping students get the best education possible," Walker said. "The university should not be about protecting the interests of the faculty, but about delivering value and excellence to Wisconsin."
The governor's rebuke of faculty illustrates an important limit to their symbolic resolutions: While Cross may be unpopular enough among many professors to prompt no-confidence votes, he still has the backing of the Board of Regents that controls his job, and both he and the Regents have support among Republican lawmakers.
Those legislators stripped tenure protections from state law in the 2015-17 budget, and new policies approved by the Board of Regents earlier this year give chancellors the power to close academic programs and lay off their professors — a change that incensed faculty members.
Professors have also criticized Cross and the Regents for not lobbying more aggressively against a $250 million cut to the UW System's funding in that same budget.
Faculty members have insisted they aren't arguing that tenure should be a "job for life." Instead, they say, it is a principle that protects professors' academic freedom, and gives them the ability to do the kind of risky or potentially unpopular work that can benefit people's lives.
Chad Goldberg, a professor of sociology who wrote the no-confidence resolution that UW-Madison faculty passed this month, said Monday that there are limited situations in which it would be appropriate to lay off tenured faculty members.
For example, if professors, through shared governance decision-making, decide to close a program and the university can't find a suitable other role for the affected faculty, Goldberg said, they could be fired.
Be the first to know
Get local news delivered to your inbox!