To the students who organized it and UW-Madison officials who supported it, the Revelry Music Festival was a new rite of spring — a day of concerts put on by and for students starting in 2013 that just so happened to be held during the raucous Mifflin Street Block Party.
To others on campus, though, Revelry felt more like a manufactured tradition, funded and promoted by university administrators, police and politicians determined to finally stamp out the alcohol-soaked parties on Mifflin Street with a more tightly controlled alternative.
It looked for a time as if Revelry was chipping away at Mifflin's status as the place for students to be on the Saturday before the last week of spring classes.
But Revelry has instead died a quiet death less than four years after it debuted. Come April 29, it's the block party that will go on, having apparently survived officials' attempts to put an end to it after a chaotic 2011 event.
Revelry's organizer, the Wisconsin Union Directorate Music Committee, voted last fall to discontinue the festival, citing "declining interest" among students, according to Union spokeswoman Shauna Breneman. The Badger Herald first reported plans to end the festival Sunday.
Modeled on music festivals at other universities, Revelry succeeded in bringing big names to UW-Madison — Chance the Rapper played it twice during his ascent to hip-hop superstardom, and acts such as the Chainsmokers and G-Eazy also performed.
But when UW-Madison administrators cut off the funding they had been giving the festival ahead of the 2016 concert, organizers working with one-quarter of their prior budget had to slash the number and prominence of the event's acts. Construction at the Memorial Union pushed it to the smaller, indoor Orpheum Theater — the third location in the festival's brief history — and ticket sales plummeted from nearly 8,000 at the 2015 Revelry to 636 in 2016.
Council President Mike Verveer, whose 4th District includes the Mifflin Street neighborhood, said the loss of university funding was a "death knell" for Revelry after organizers initially succeeded in building student excitement for the event.
"As the years went on it would have become bigger and better," Verveer said.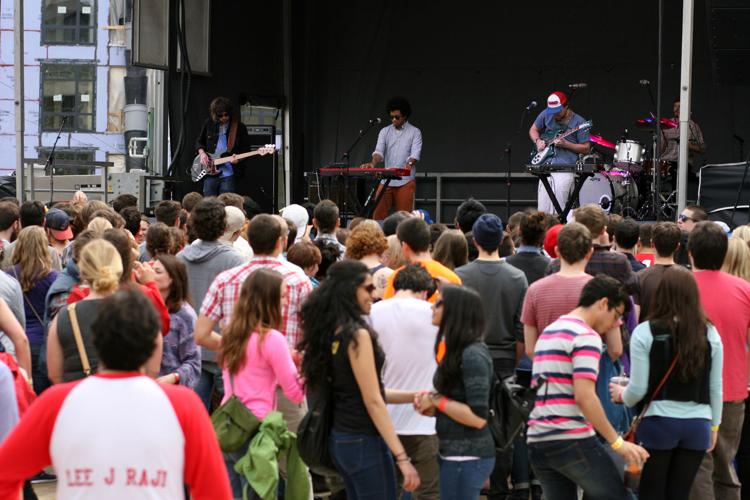 Perception of Mifflin as 'real thing'
The Mifflin Street Block Party began as a protest in 1969 but now bears little resemblance to those origins. It is instead known for the large, daylong keggers that fill houses on the 400 and 500 blocks of West Mifflin Street, as well as the surrounding neighborhood, with students blowing off steam before finals.
You have free articles remaining.
Register for more free articles
Stay logged in to skip the surveys
A low point for the tradition came in 2011, when a partygoer was nearly killed in a stabbing and multiple sexual assaults were reported during the event, after which Verveer and other top city and police officials agreed it was time to put an end to the block party. Police responded by cracking down on house parties and drinking at the 2012 event, leading to hundreds of arrests, while campus administrators discouraged students from attending the block party.
When several students came to UW-Madison administrators in the fall of 2012 with the idea of holding a spring music festival on campus, officials supported the effort. Both groups emphasized that they were not trying to use Revelry to end the block party.
"I never thought honestly that we … could kill it," said Dean of Students Lori Berquam, whose office provided funding for Revelry prior to its fourth year. "I don't know that that was what we ever thought about doing — we wanted to provide an option for students that was a safe option."
But Verveer acknowledged that Revelry never shook the perception among many students that the block party was "the real thing," while the festival was an attempt by campus administrators to pull them away from Mifflin Street.
"That isn't cool in the minds of some students," Verveer said. "Obviously, there's a mystique to the block party."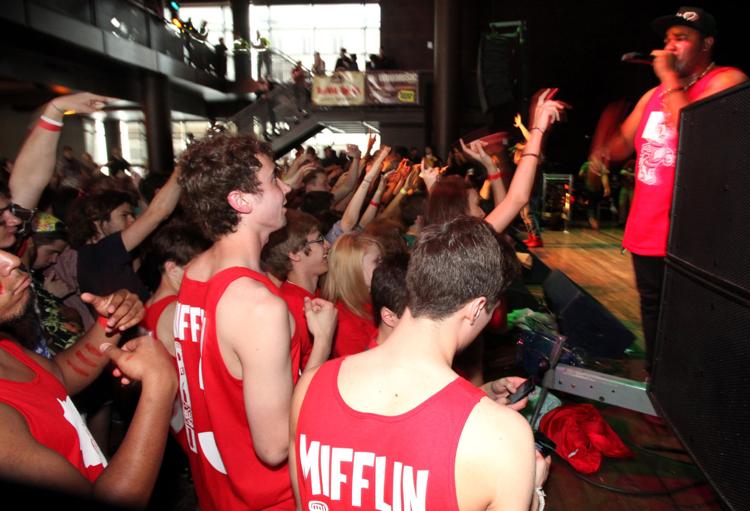 Block party will go on
Students will gather for the block party on April 29 — earlier than its traditional date of the first Saturday in May to accommodate the UW academic calendar — for an unsanctioned event that goes on despite opposition from campus and city officials.
It's possible the end of Revelry could mean more students will look to party on Mifflin Street, said Madison Police Capt. Jason Freedman, who oversees Downtown. But he said the number of officers working the event won't be "substantially different" from last year, when Police Chief Mike Koval increased staffing after the concert was downsized.
Mifflin Street will remain open to cars during the party, and as in past years officials will ban glass in the area.
Officials acknowledge there have been fewer arrests and problems on Mifflin Street in recent years. But Freedman said the party remains "a huge drain" on local resources.
"It creates problems for public safety, building safety, it can affect detox, the hospitals, EMS (and) police," Freedman said. "If it didn't exist that would be a far easier lift for us."