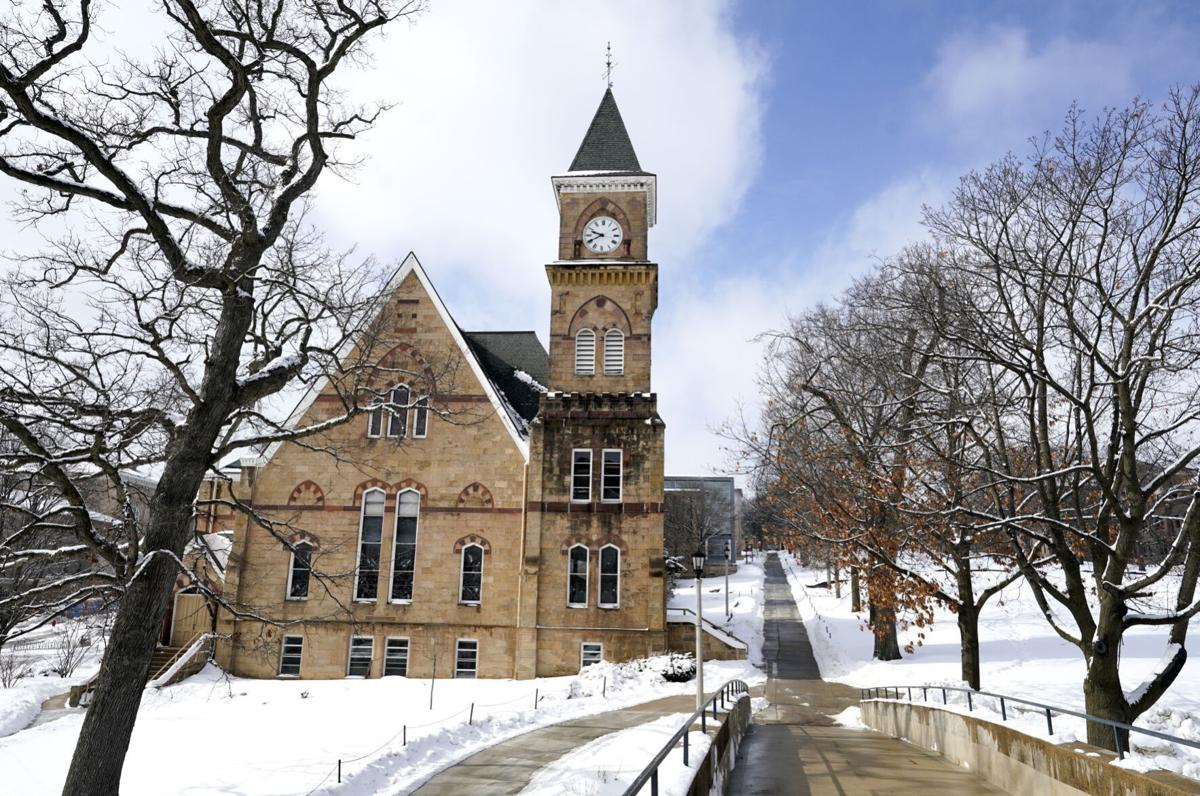 The State Building Commission on Wednesday failed to make any recommendation on Democratic Gov. Tony Evers' $2.4 billion capital budget, potentially jeopardizing the cost and construction timeline for dozens of state building projects.
Repeating a similar strategy Republicans used in the last budget session, the four GOP lawmakers on the eight-member commission declined to sign off on any part of Evers' plan, first requesting no recommendation be made and later voting down each of the 88 projects.
Democrats decried the approach as an abdication of the commission's statutory responsibilities and the latest example of Republicans being unwilling to work across the aisle in a bipartisan spirit.
"This is one of the few opportunities for the executive branch and the legislative branch to meet and make decisions collaboratively," Evers said. "If we accept this motion, we're essentially choosing not to do that."
The lack of a recommendation doesn't mean the projects will be unable to move forward. Lawmakers can later on approve funding for some or all of Evers' proposed projects, but the Legislature's budget-writing committee, which is controlled by Republicans, will play a larger role in crafting the projects list.
Evers last month proposed spending about $2.4 billion over the next two years to fund building repairs, renovations and new construction, with about $2 billion funded through taxpayer-supported borrowing. Among the projects that would be tackled: construction of a new juvenile prison, relocation of the Wisconsin Historical Society museum to a new spot near the Capitol and a new state office building in Milwaukee.
Close to half of the proposed money would go to upgrades and renovations at University of Wisconsin System facilities, many of which have gone without repairs for years. Projects for UW-Madison include a new academic building that is part of a long-term plan to eventually demolish the Humanities Building and the first phase of a new engineering building.
Concern for debt
The commission's Republican members — Sen. Andre Jacque, of De Pere, Sen. Jerry Petrowski, of Marathon, Rep. Rob Swearingen, of Rhinelander, and Rep. Robert Wittke, of Racine — declined to sign off on building projects in committee meetings earlier this week and also wouldn't endorse them during the full commission meeting, citing concerns about the level of borrowing Evers proposed.
"Lots of things have merit, but we can't afford everything we want," Jacque said.
Wittke said he's looking forward to several upcoming UW campus tours where he can do his "due diligence" of the proposed projects and pass along observations to the budget committee.
Swearingen questioned whether pouring money into government buildings makes sense because many state employees have worked from home over the past year. He also said the governor's proposal doesn't take into account federal COVID-19 relief money recently passed by Congress that will bring billions to Wisconsin.
Department of Administration Secretary Joel Brennan pointed out that the vast majority of federal relief money will go toward replacing lost revenue and helping industries and individuals most affected by the pandemic, such as hospitality and tourism. A small portion of the money can go toward infrastructure investments in water, sewer and broadband — areas that Brennan said do not fall under the commission's purview.
The last budget session marked the first time the commission was unable to forward a recommendation to the Joint Finance Committee in the nearly half a century that Legislative Fiscal Bureau director Bob Lang has worked on state budgets.
'Time is now'
Republicans in most cases offered no explanation for specific votes on projects.
Sen. Janis Ringhand, D-Evansville, said she'd be happy to pare down the project list but would like "some honest debate" with Republicans about the merits of individual projects.
"Several of these projects have been brought forward for more than one session, some two or three sessions, and they're still out there uncompleted," she said. "We're costing ourselves more in the long run by not addressing these projects."
Sen. Jill Billings, D-La Crosse, offered an example of a project in her district.
UW-La Crosse's aging science building, built in 1965, includes lab spaces that some students say are worse than what their high school provided, she said. When it rains, students can sometimes be seen walking through up to an inch of water pooling on the first floor.
UW-La Crosse's finance director told Billings the university sought a new building in 2010 with an initial price tag of $136 million. The first phase of the new building was constructed but the second phase was pulled from the last budget. Now the price tag is an estimated $175 million.
"The time is now," she said. "Every time we delay these projects, it becomes more expensive."
---
'Every aspect of our lives has been turned on its head': The COVID-19 pandemic one year on
A year into a once-in-a-century pandemic, Madison and Wisconsin continue to grapple with a virus that's killed thousands, destroyed businesses, upended school and changed nearly all aspects of everyday life.
It's been 12 months of grief, shutdowns, reopenings, protective measures, partisan fighting, lawsuits and loss. And now, hope.