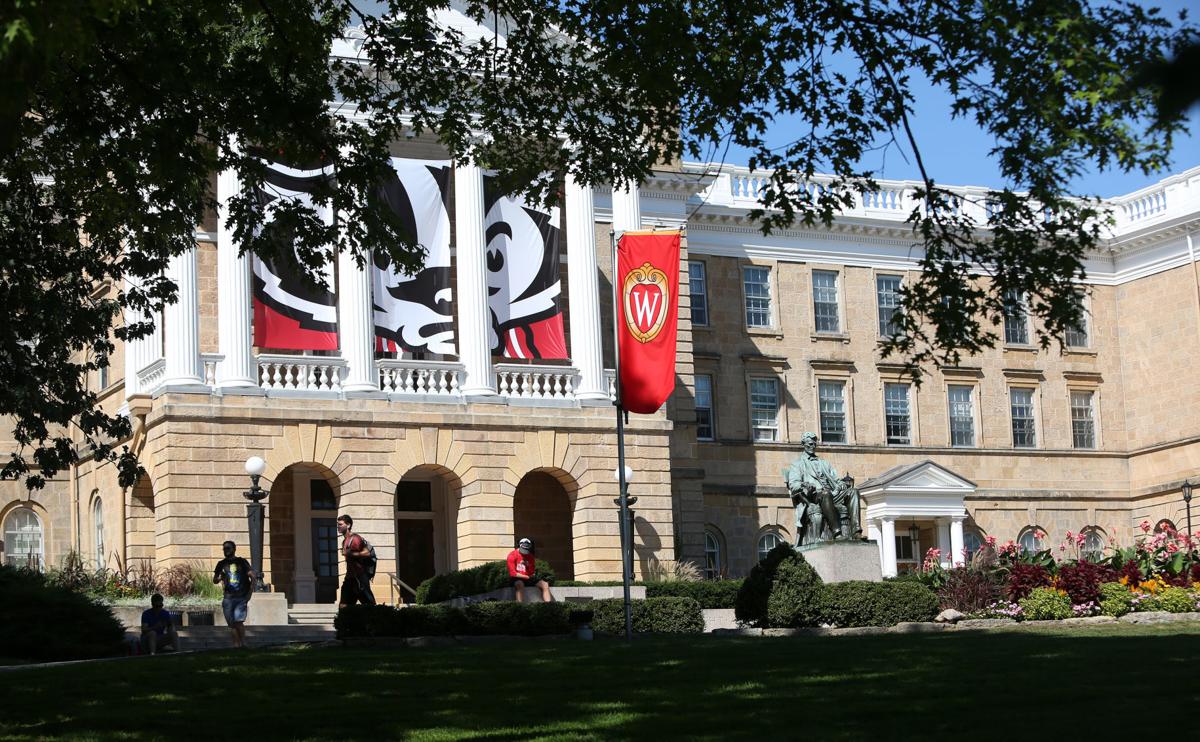 The Republican-controlled state budget-writing committee extended a tuition freeze for undergraduate residents attending University of Wisconsin campuses over the next two academic years.
But the Joint Finance Committee again declined to "fund the freeze" and provide the UW System with state money to offset what campuses would have received from inflation-level tuition hikes.
The committee, in a 12-4 party-line vote Tuesday, approved a roughly $58 million increase to the System's total budget over the next two fiscal years, about a fourth of which will go toward standard budget adjustments or debt service. The $45 million that campuses may gain is less than half of what Democratic Gov. Tony Evers and System officials requested.
"I feel like I've been kicked in the shins," UW System President Ray Cross told reporters after the vote. "We didn't even get inflation in this request."
Cross said an inflationary budget increase would have been about $60 million. He also said several lawmakers had told chancellors the System's request was "reasonable," but their position changed last week for reasons unknown to Cross.
The effect, he said, will be students waiting to enroll in popular courses, such as nursing and computer science, that play a pivotal role in addressing the state's workforce needs.
"The Legislature missed an opportunity to meet the future needs of this state," Cross said. "I just can't get over that. … We are the solution to a lot of the problems this state has."
The tuition freeze, in place since 2013, is popular among students and families crushed by debt loads, and among politicians who see it as a key strategy for college affordability.
Evers proposed extending the tuition freeze two more years, but called for campuses to receive $50 million to recoup part of what's been lost in the six years the freeze has been in place. Republicans rejected that part of his proposal.
The System is still recovering from cuts made during former Republican Gov. Scott Walker's eight years in office. UW campuses felt the brunt during the 2015-17 budget when they absorbed a $250 million loss in state money despite seeking $95 million. In the most recent budget, the System asked for a $42 million increase and received $36 million.
The nonpartisan Legislative Fiscal Bureau said the System has been cut about $1.08 billion since 2011.
"It's beyond disappointing," Rep. Chris Taylor, D-Madison, told Republicans. "It's perplexing. It doesn't make any sense. It's negligent. And what you're guaranteeing is that campuses will close."
You have free articles remaining.
The $45 million allocation approved by Republicans is aimed at allowing campuses to expand academic programming in high-demand fields, such as business and technology.
How the campuses spend the money, however, will be subject to approval by the Joint Finance Committee — a requirement Democrats opposed because they say campus leaders know their needs better than lawmakers.
Sen. Duey Stroebel, R-Saukville, said it's important that agencies are held accountable.
What didn't pass
Most of Evers' other budget proposals for the UW System were left out.
"There will always be a desire from some to spend more," said committee co-chairman Rep. John Nygren, R-Marinette, who added that the System will have flexibility to spend the $45 million on some of the programs Evers' recommended.
Republicans on the committee did not include money to help the System's two-year colleges provide student support during a planned restructuring, nor provide money for a UW-Extension agricultural agent in every county that wants one. The plan also does not fund a $10 million program aimed at addressing the state's nursing shortage by increasing the number of people teaching in nursing programs.
They also did not include $45 million for a "student success" initiative that would help individual campuses improve graduation rates, such as by hiring more student advisers and establishing summer programs offering remedial courses.
UW-Parkside Chancellor Deborah Ford said that particular loss from the budget will be felt on her campus where students of color make up 34% of the student population.
System officials had hoped Republicans would fully fund 2% raises for System employees in each of the next two years. The committee approved the raises, but will fund the pay plan at 70%.
The fiscal bureau estimates the 30% campus share will total $16 million.
"That's money we have to take from something else," Cross said.