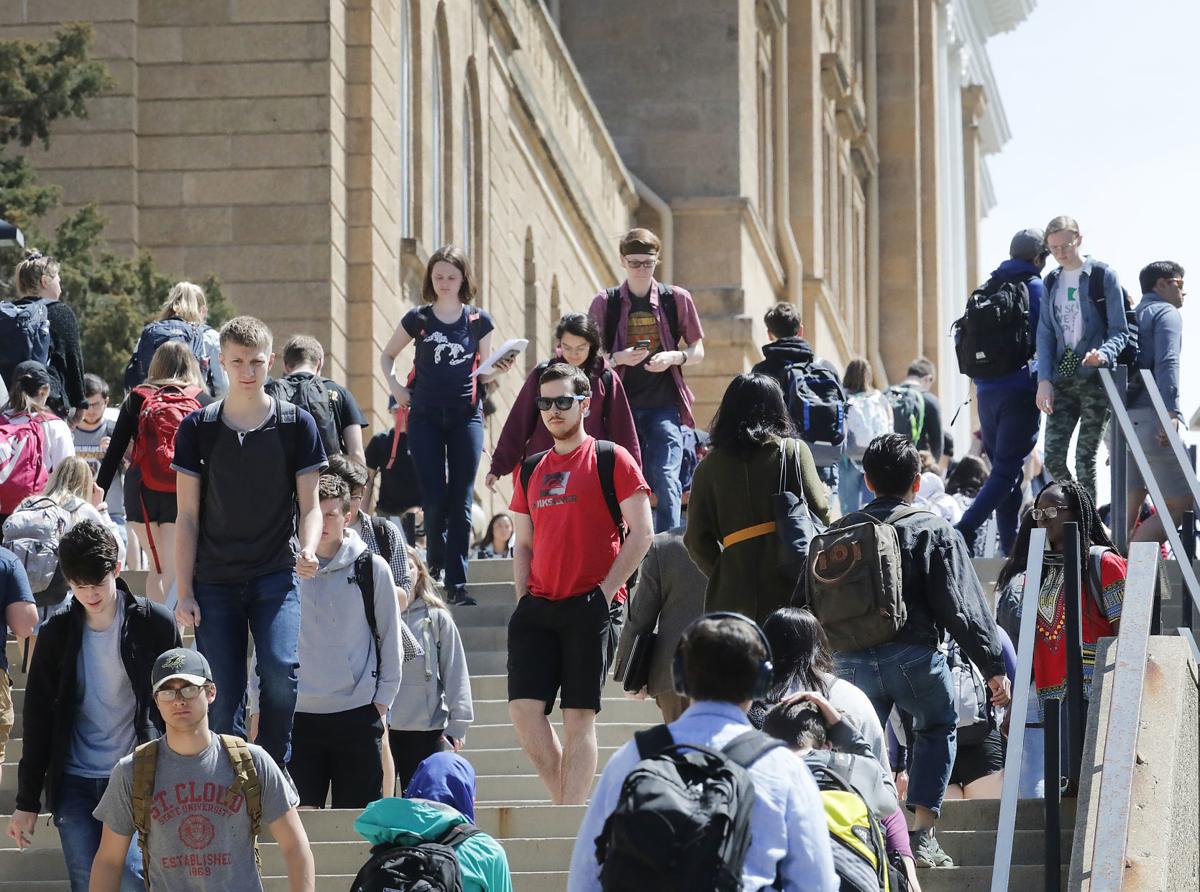 As other states' per-student spending on higher education started to partially recover from cuts made during the Great Recession, Wisconsin experienced among the country's largest declines between 2013 and 2018, according to a recent report.
The report comes at a time of guarded optimism for the University of Wisconsin System and its campuses. The election of Democratic Gov. Tony Evers is seen by higher education advocates as a way to offset some of the cuts imposed by his predecessor, Republican Gov. Scott Walker.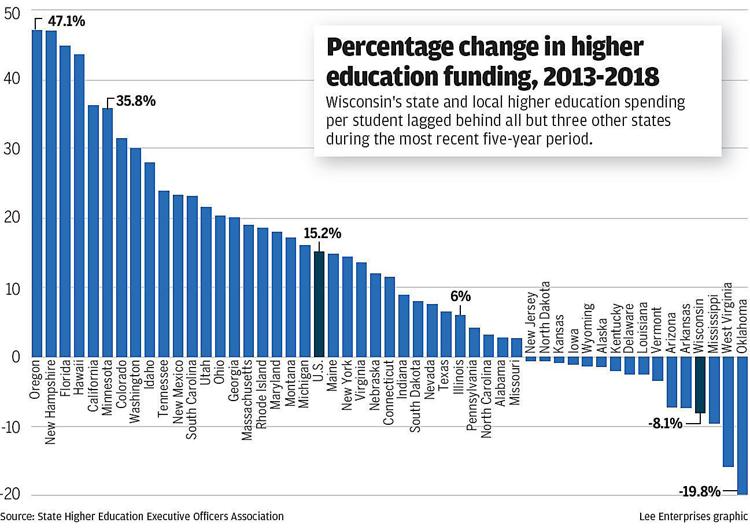 Wisconsin's per-student spending fell from $7,002 to $6,435 in the five-year period. The national average in 2018 was about $7,800 per student.
Put another way, the average student studying in Wisconsin got about $1,400 less than other students, according to Sophia Laderman, lead author of the report.
"This is definitely a near-historic low," Laderman said of Wisconsin's spending level. "Wisconsin has generally been similar to the U.S. in the long term, but it's split off in the last few years. As the U.S. recovered in state funding, Wisconsin did not."
UW campuses felt the brunt of the cuts during the 2015-17 budget biennium when they absorbed a $250 million loss in state money. At UW-Madison, a $59 million cut led to reduced student employment, halted expansion of student advisers and prevented the expansion of high-demand programs, such as engineering and nursing.
"Chancellor (Rebecca) Blank has been vocal about the need to reinvest in higher education to ensure UW–Madison can continue to attract and retain top students, faculty and staff," UW-Madison spokeswoman Meredith McGlone said.
"The return on investment for Wisconsin taxpayers when funding our University is 23 to 1," UW System spokesman Mark Pitsch said. "Our budget request is targeted to help grow Wisconsin's talent pipeline, improve lives and communities, and lead to higher wages for graduates. It's a critical investment Wisconsin needs to build a prosperous future."
You have free articles remaining.
The report also names Wisconsin as one of just six states in which "total revenues" — meaning state money and tuition dollars — had returned to pre-recession 2008 levels.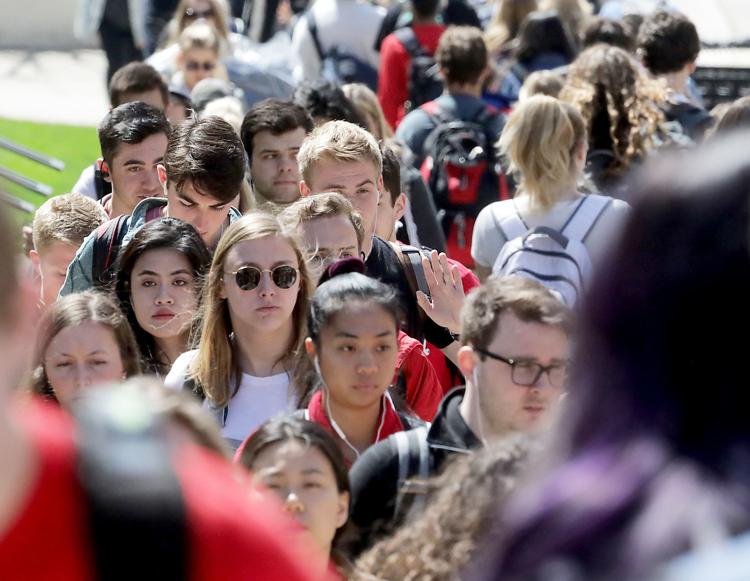 However, that particular analysis didn't include local money, such as property taxes. The Wisconsin Technical College System in 2015 lost $406 million in property tax money, but gained the same amount in state tax money. Because of the switch in the funding source, the offset is not apparent in the analysis.
"The bottom line is we have not recovered yet, which goes to what we felt intuitively, especially with the tuition freeze and the cuts," said Noel Radomski, executive director of the Wisconsin Center for the Advancement of Postsecondary Education. "It becomes a question of does the state want to return funding to where we were prior to the recession?"
Future funding
UW System officials asked in August for $107 million more in the 2019-21 budget, three-quarters of which would be awarded to campuses based on performance metrics.
Republicans traditionally support such a funding model to increase accountability to campuses on measures such as undergraduate enrollment, number of degrees awarded and number of students studying in science, technology, engineering and math (STEM) fields.
Evers proposed about $150 million more to the UW System, none of which would be based on performance measures. His budget proposal says the funding model often fails to achieve intended results and limits flexibility to respond to changing needs.
But Republicans who control the Legislature are writing their own budget instead of using Evers' proposal as a template.
Rep. Dave Murphy, R-Greenville, chairman of the Assembly Colleges and Universities Committee, said in an interview that he expected to see some form of funding increase for the UW System in the next budget, but not more than what the system requested.
He also said it was too soon to abandon the performance-based funding model because it hasn't been in place long enough to judge its effectiveness.
Sen. Dale Kooyenga, R-Brookfield, chairman of the Senate Committee on Universities, Technical Colleges, Children and Families, declined an interview request last week and on Monday.