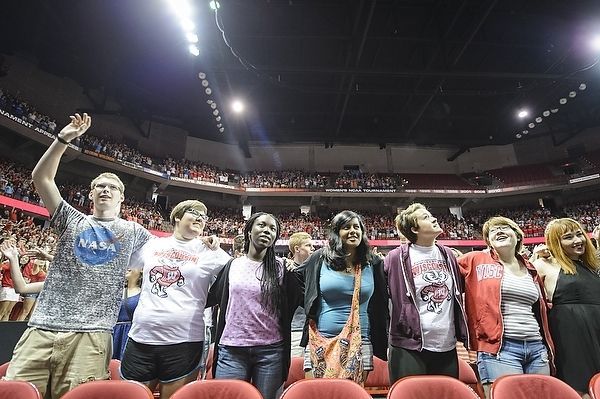 A UW-Madison proposal to lift the limit on how many out-of-state students the campus can enroll is closer to becoming policy after a committee of the University of Wisconsin System Board of Regents approved the plan Thursday.
The unanimous vote by the Regents' Education Committee advanced the proposal to Friday's meeting of the full board. The plan eliminates for four years the cap on nonresident students, now at 27.5 percent of undergraduates.
UW-Madison Chancellor Rebecca Blank made a small change to the proposal this week, raising the minimum number of Wisconsin resident students who must be admitted in the university's freshman classes to 3,600, from the current floor of 3,500.
UW officials have said the new policy would likely result in 200 to 300 new nonresident students at the flagship campus. If approved Friday, the new policy would be in place for next fall's class of UW-Madison freshmen.
Blank and UW System President Ray Cross have said lifting the cap is necessary to meet the workforce needs of employers because the number of Wisconsin high school students is projected to decrease in coming years.
You have free articles remaining.
"This plan gives Madison the flexibility and incentive to recruit and develop the high-quality talent our state desperately needs," Cross told the Regents.
Critics charge that argument is just a public sales pitch for a plan they say is chiefly aimed at increasing revenue from out-of-state and international students who pay higher tuition. They have questioned how the change could affect transfer students and those from Minnesota, who won't be counted as part of the in-state student minimum, and have criticized Blank and Cross for not seeking more input from students and faculty before writing the proposal.
But while one regent brought up concerns about shared governance, discussion at Thursday's committee meeting mostly avoided those criticisms and focused instead on the state's workforce. Several regents said they shared the university's concern about Wisconsin's shrinking pool of working-age adults.
"This will be a workforce crisis if we don't do something to start dealing with this problem now," Regent S. Mark Tyler said.
UW-Madison is uniquely positioned, Blank told the regents on Thursday, to bring students into Wisconsin from across the country while keeping top in-state students here. Blank said the university plans to step up its work to recruit Wisconsin high school students who now leave the state for other universities.
She also said UW-Madison has "no intention of changing" the number of transfer students it enrolls.
"Those people who say we are reducing our commitment to the state of Wisconsin I think don't fully understand" the policy, Blank said.