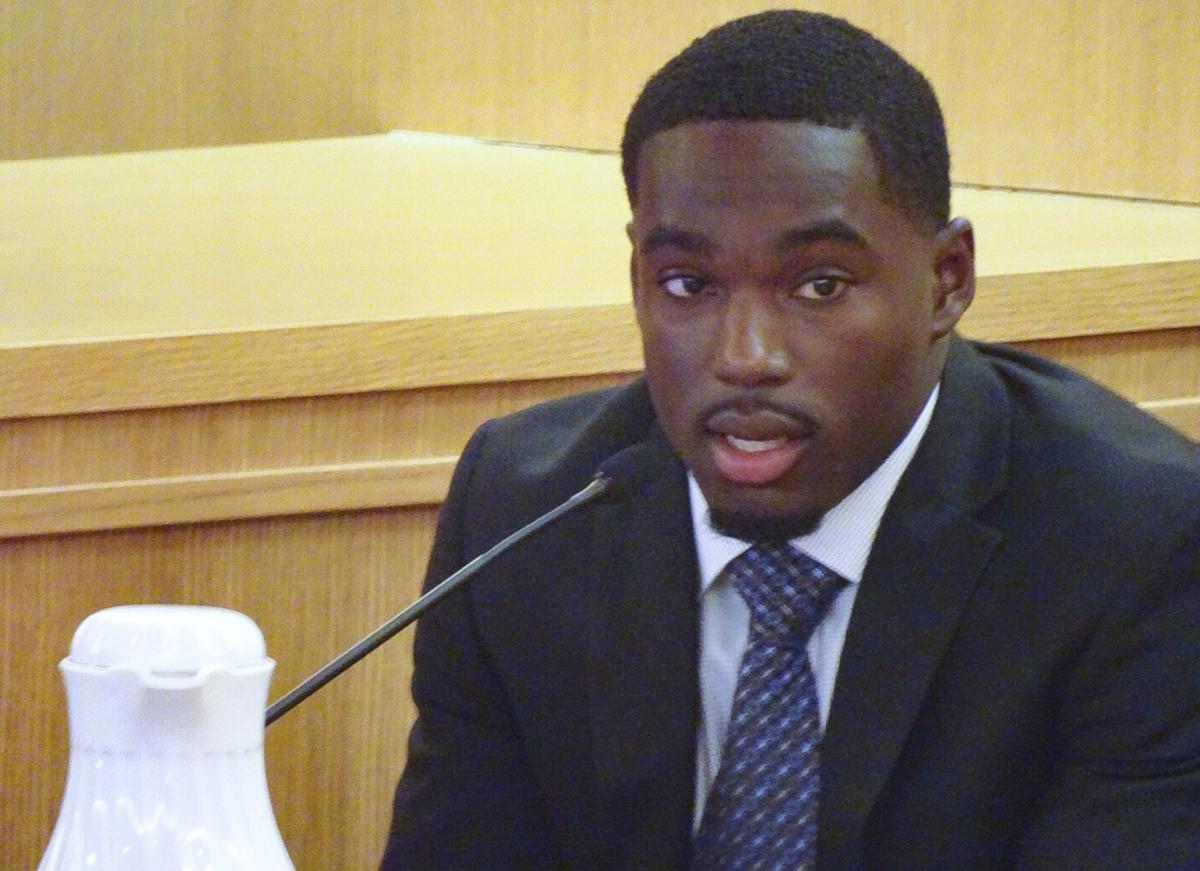 Attorneys for former Badgers player Quintez Cephus are accusing University of Wisconsin officials of stalling a decision to reinstate the wide receiver, who was acquitted earlier this month of sexual assault charges.
Attorney Stephen Meyer said at a news conference Monday the administration's "continued failure" to reverse Cephus' wrongful expulsion could have consequences that last for decades.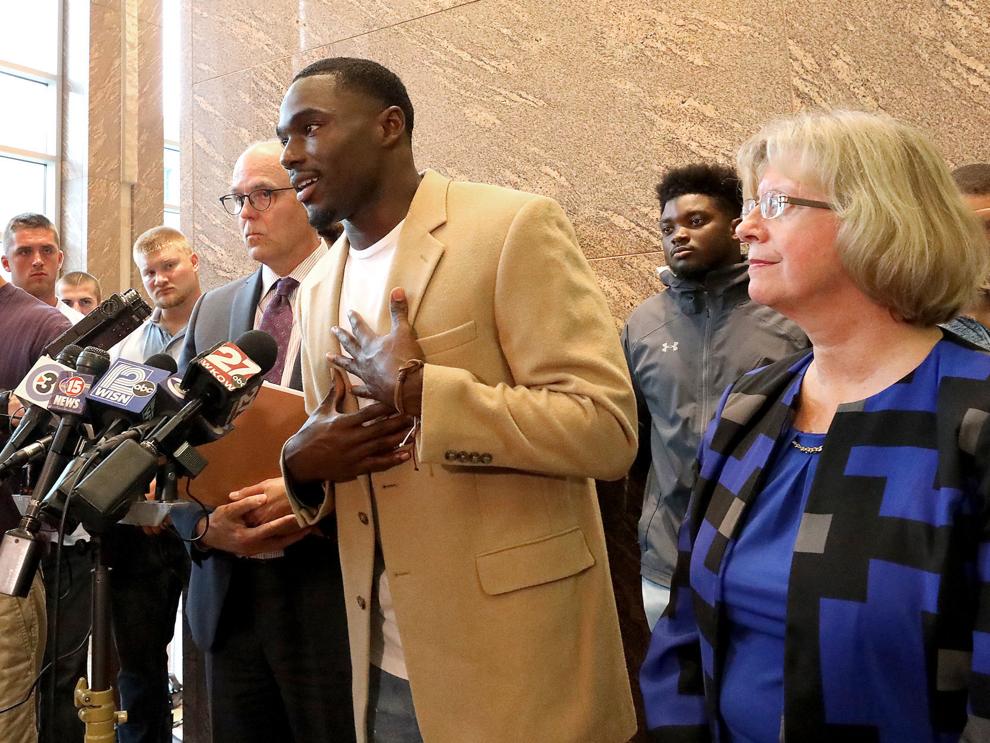 "The university needs to think about how the nationwide public and how people of color will view this institution," Meyer said. "Use and be guided by the values that this university has. Do the right thing."
The university issued a statement prior to Monday's press conference saying no decision has been reached on Cephus' petition and that he would receive the same treatment as any other student.
"UW-Madison is committed to performing a complete and thorough review of any petition for reinstatement that it receives. In most cases this involves a full review of all relevant court records, which in this case were not provided in the petition," the statement said. "We are working to gather this information currently and will complete our review of the petition as quickly as possible once we have it."
The statement notes the student code of conduct is separate from criminal law and that "students may be held responsible for violations of the code regardless of whether those violations are also criminal."
Cephus, 21, was suspended from the team in August after being charged with sexual assault of two women in his apartment near the UW-Madison campus. A jury acquitted him of those charges on Aug. 2 after about 45 minutes of deliberation at the end of a week-long trial.
The university expelled him in March after conducting its own investigation.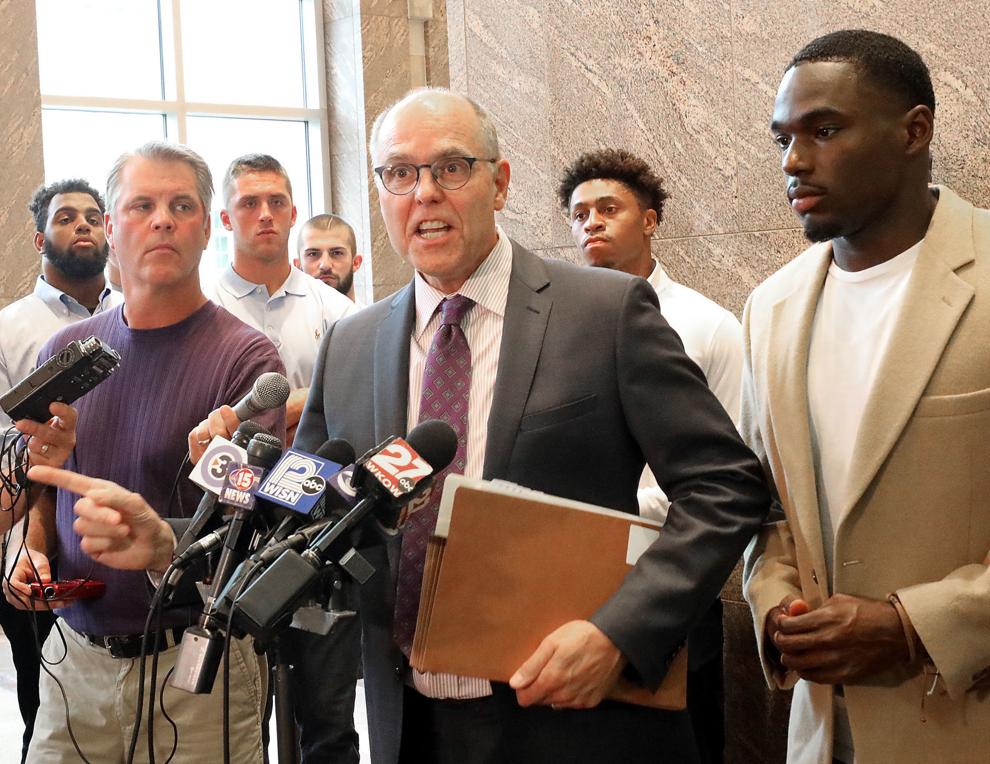 Cephus last week filed a petition seeking re-admission. Under UW System administrative code, the only way a student who is expelled can be reinstated is by written petition, which would be decided by Chancellor Rebecca Blank.
At the time, Cephus' lawyers asked the university to respond by Thursday.
Attorney Kathy Stilling said she and Meyer provided the university with more than 250 pages of evidence from the trial.
"They have everything they need to do what's right," Stilling said.
Meyer said university officials have asked for court transcripts that could take months to produce.
"Stop slow-walking this," he said. "Stop throwing up obstacles."
Flanked by 18 of his teammates, Cephus thanked the "Wisconsin community" for its support and said he's not angry at the university.
"The whole time I've had the support of my brothers and everybody who knew me," Cephus said. "I've had a chance to show my real character outside of sports."
Badgers linebacker Chris Orr said he and his teammates want to help Cephus clear his name regardless of whether he returns to the team.
Orr was one of seven players including Zach Baun, Tyler Biadasz, Jack Coan, Garrett Groshek, A.J. Taylor and Jonathan Taylor, who sent a letter to Blank urging her to do "what is right and fair" by reinstating their teammate.
"You have all the facts," the letter states. "You and your staff now have an opportunity to make a fully informed decision for the first time. Your decision can alleviate a racial tension felt by your students. You get to decide if the University confirms or corrects this feeling."
In a response sent Monday, Blank said the university is following a legally required process to address "a complex situation that has impacted many members of our campus community."
"(I)t is critical that the university gather all relevant information and perform a complete and thorough review prior to making a decision," Blank wrote. "We are trying to do this as quickly as possible."
A native of Macon, Georgia, Cephus had 30 receptions for 501 yards and six touchdowns in an injury-shortened sophomore season in 2017.
Coach Paul Chryst said last week he would welcome the wide receiver back to the team, which begins its season Aug. 30 against the University of South Florida.
Cephus filed a federal lawsuit alleging that UW violated his constitutional rights by pursuing a student disciplinary investigation while he was unable to defend himself because of the then-ongoing criminal investigation.
That case was dropped in March, but Meyer said Monday that "all options are on the table."
"We expect a prompt correction of the wrong that has been committed against this young man," Meyer said. "How much more damage has to be done to him?"
Meyer said the expulsion, if not reversed, could prevent Cephus from playing football at another school.
"This is not about football," Meyer said. "It is about his integrity as a human being."
Photos: Look back at Quintez Cephus' UW football career
Cephus' UW football career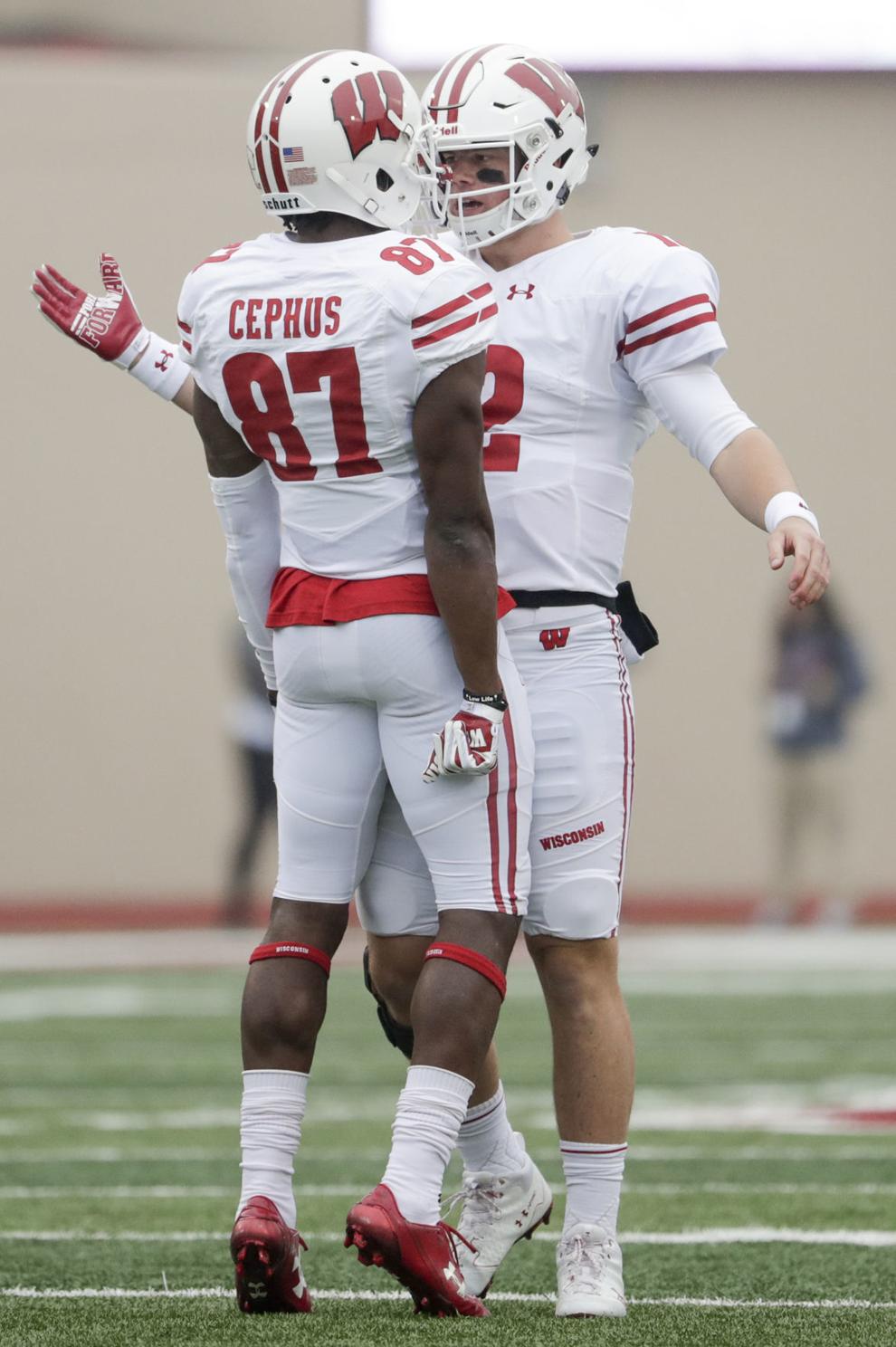 Cephus - Wisconsin vs. Indiana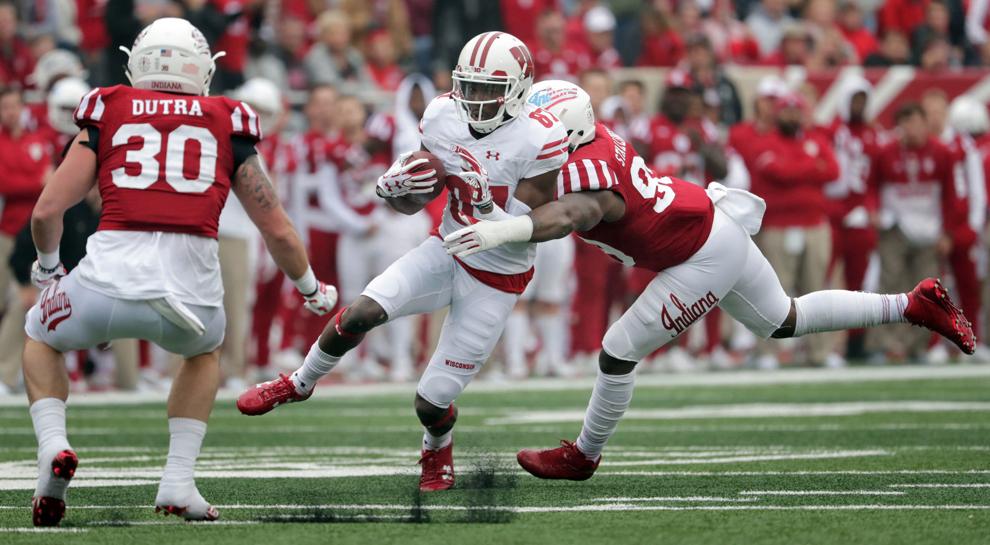 Touchdown catch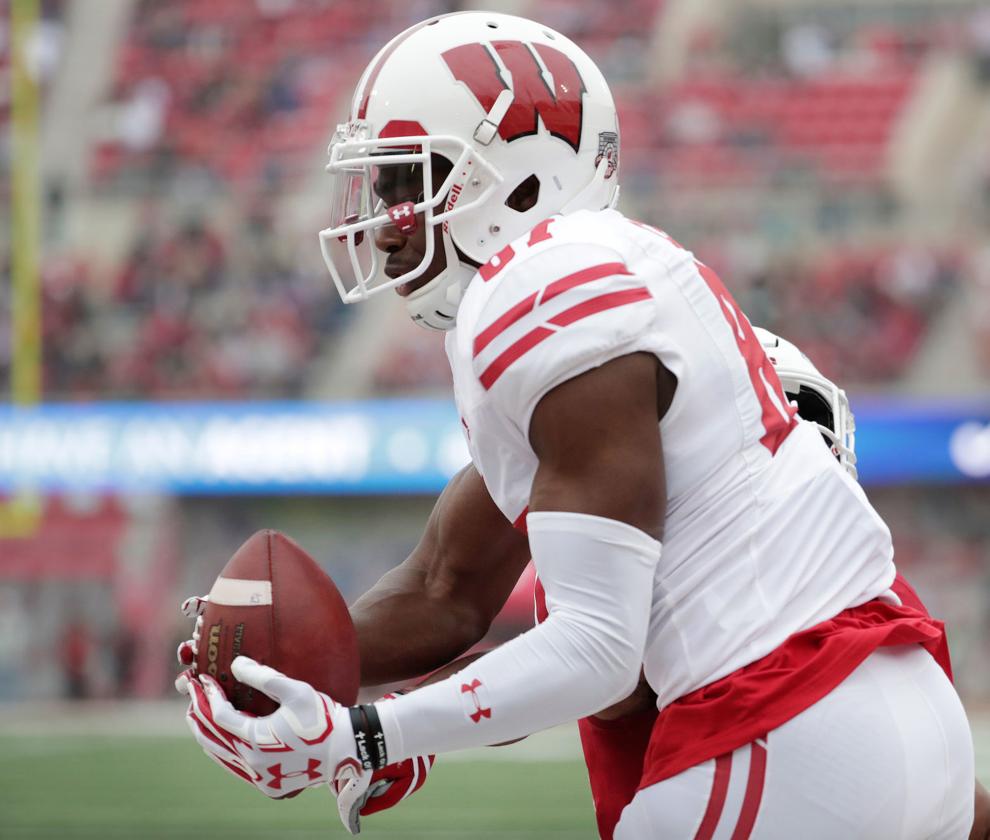 Cephus injured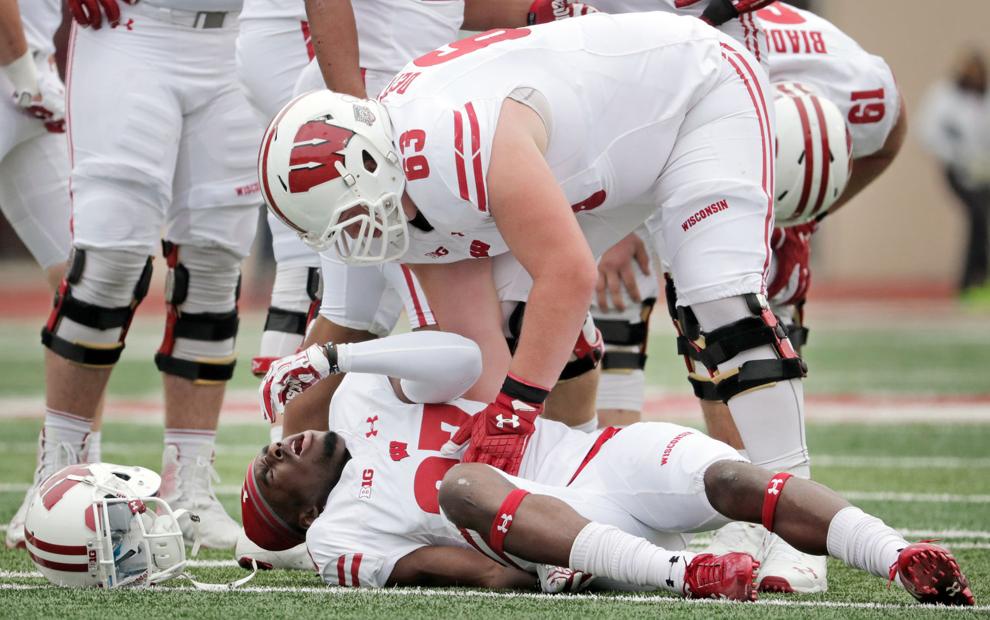 Fights off tackle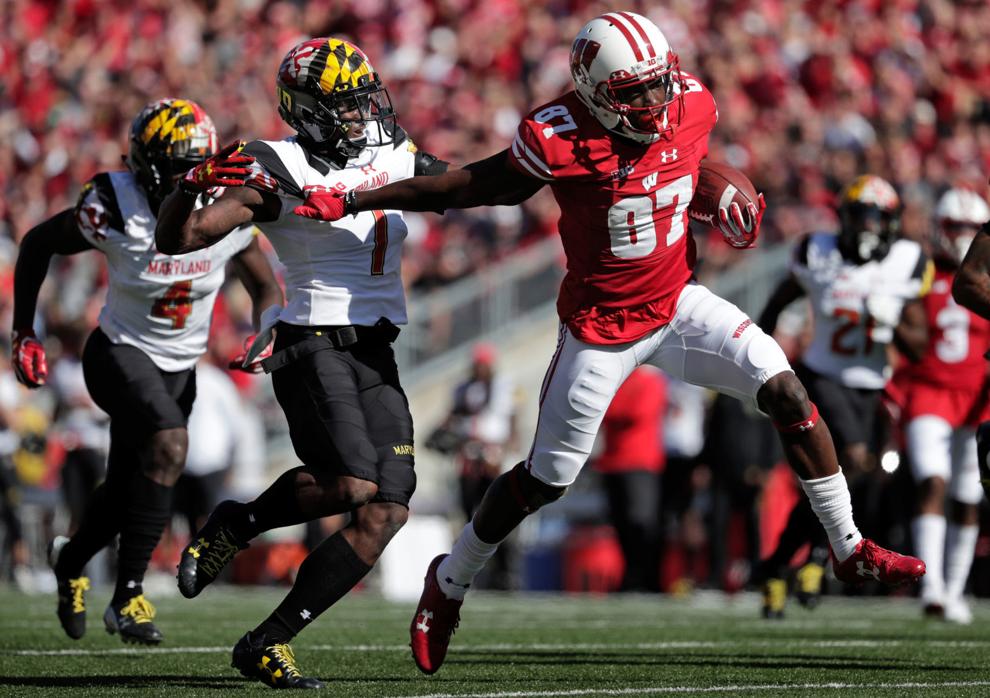 Cephus - UW vs. Purdue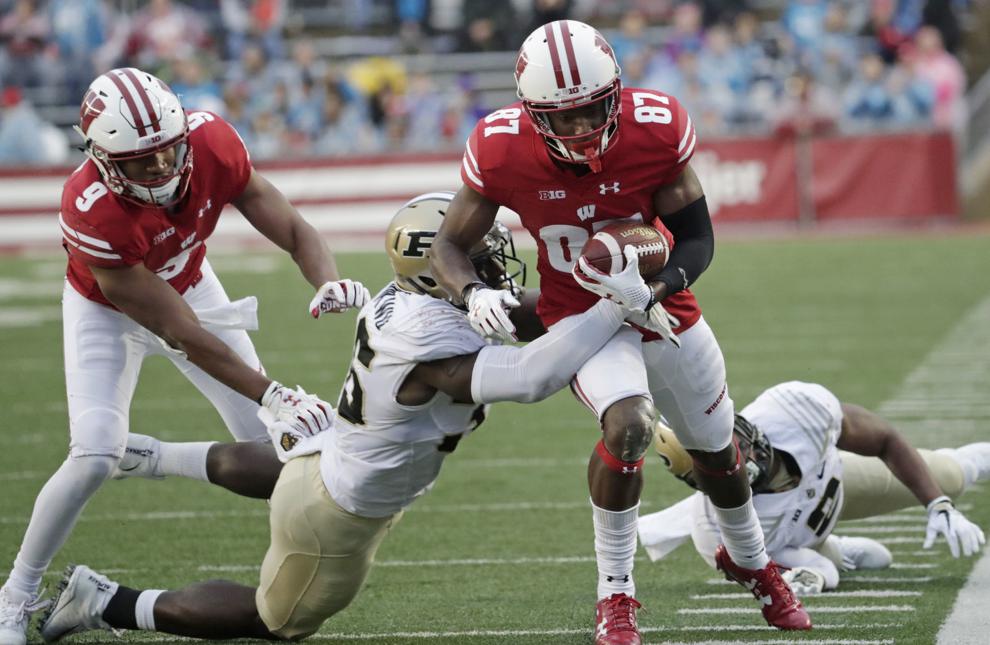 Chryst congratulates Cephus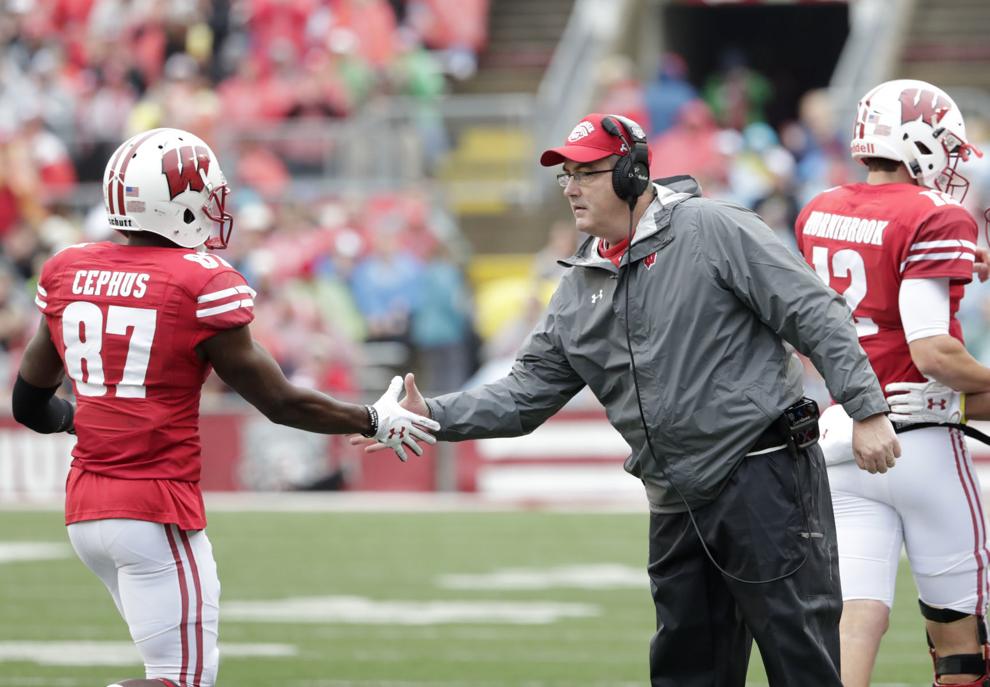 Touchdown catch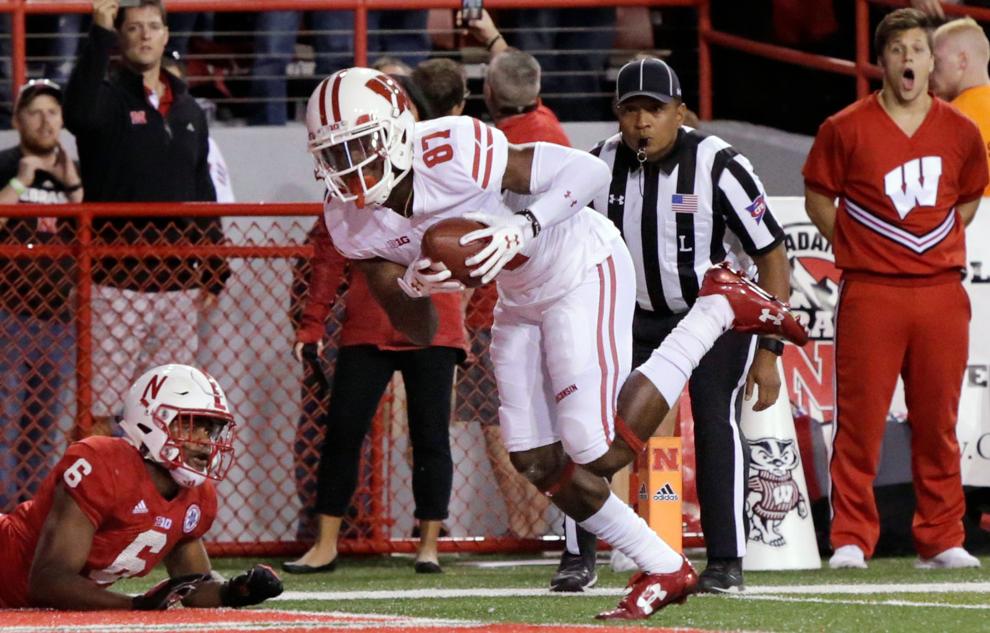 Celebrating Cephus' touchdown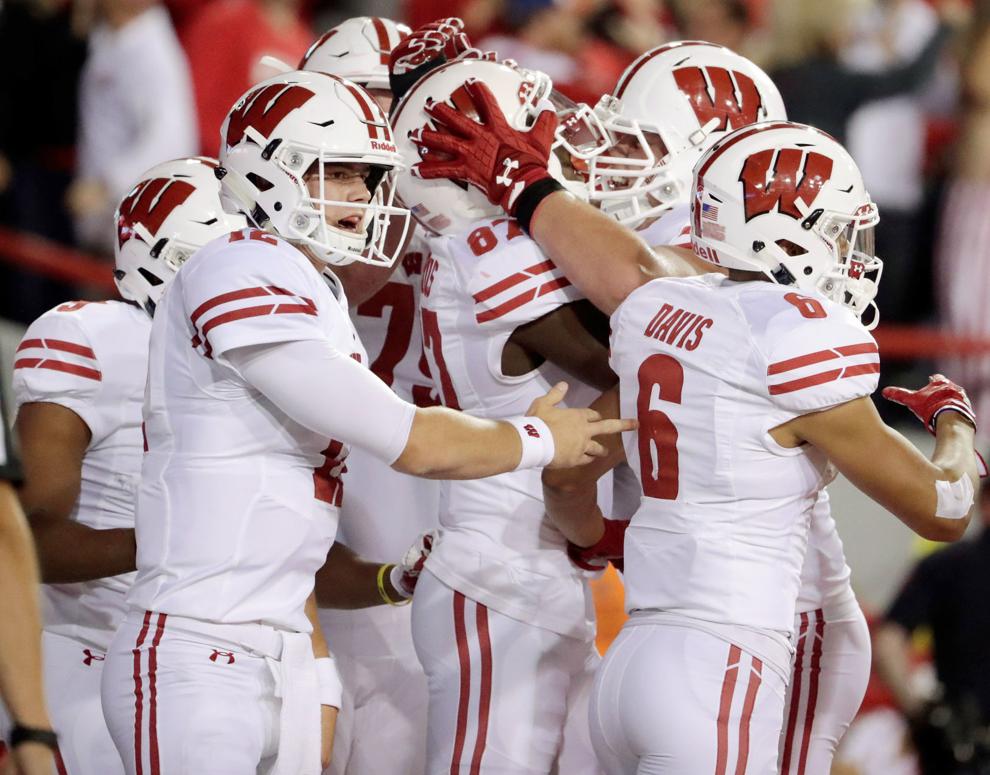 Cephus in Northwestern game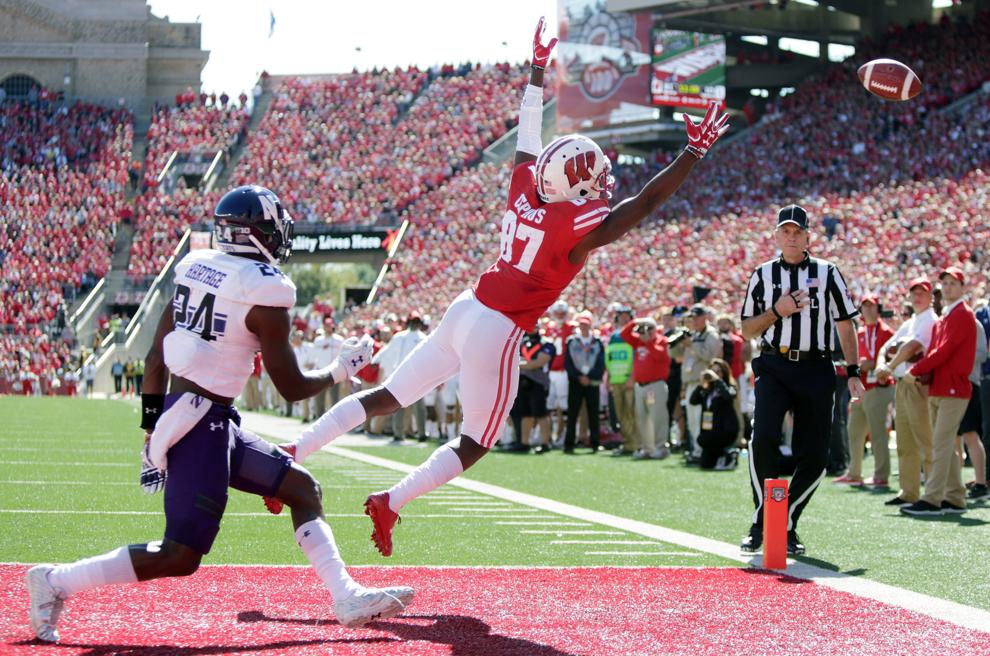 Quintez Cephus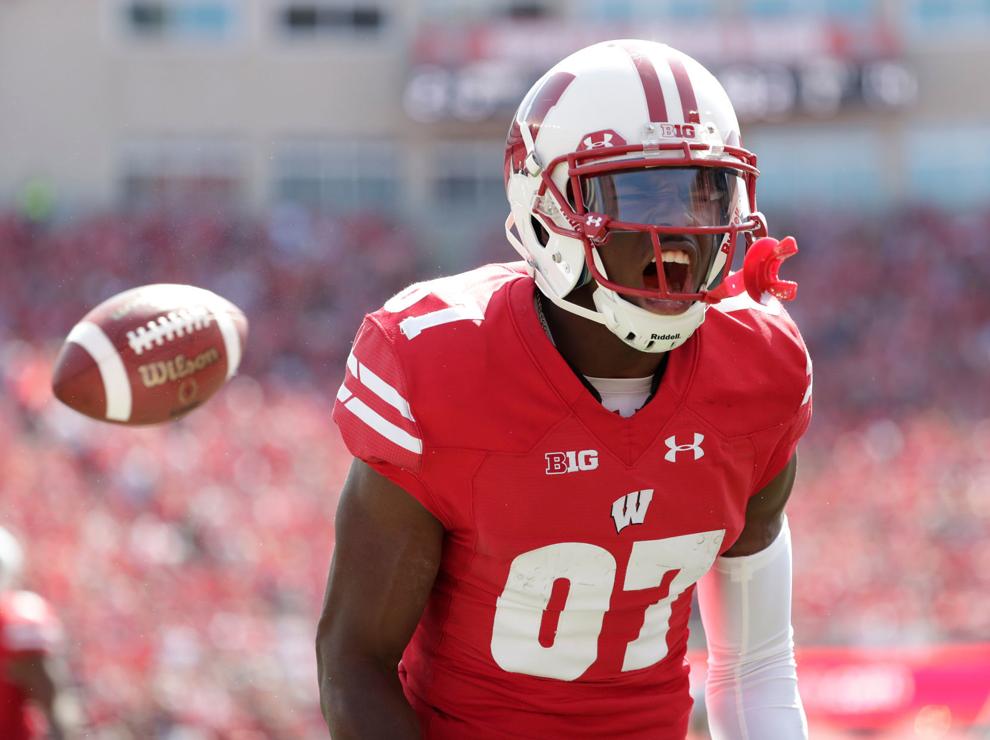 Game against Utah State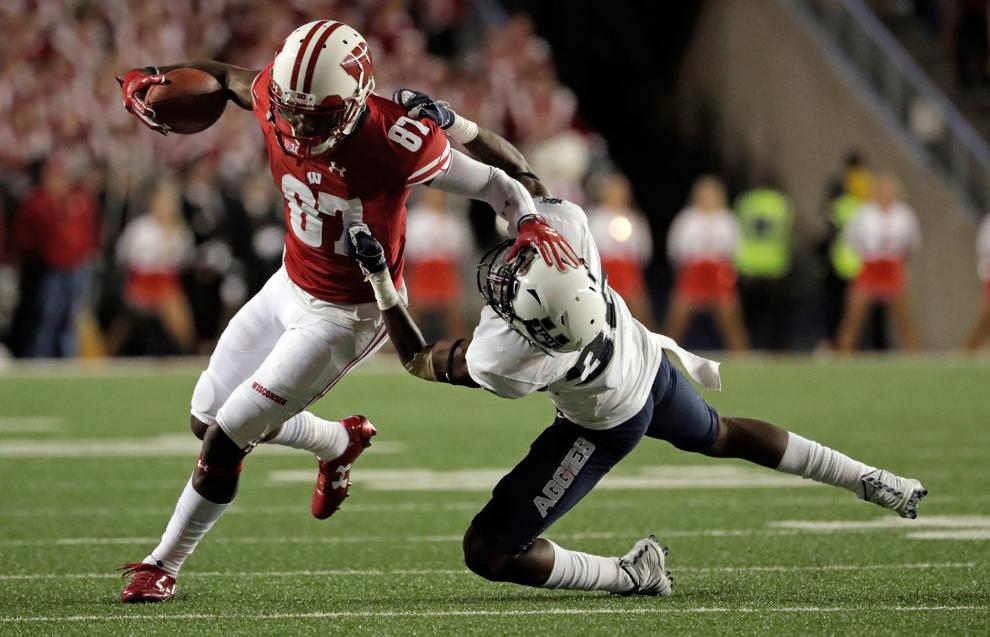 Hurdles blocker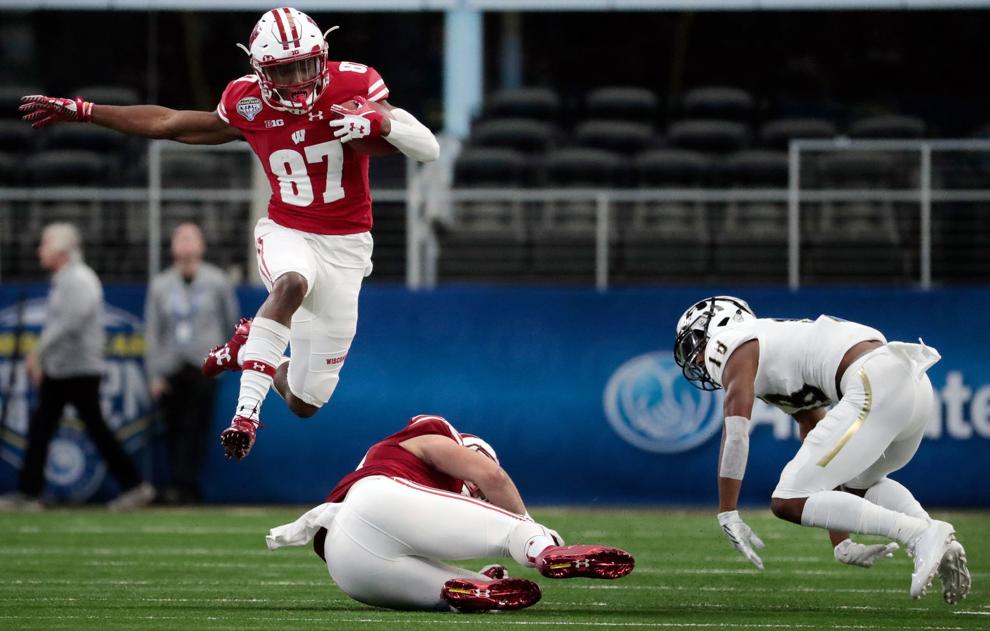 Makes a catch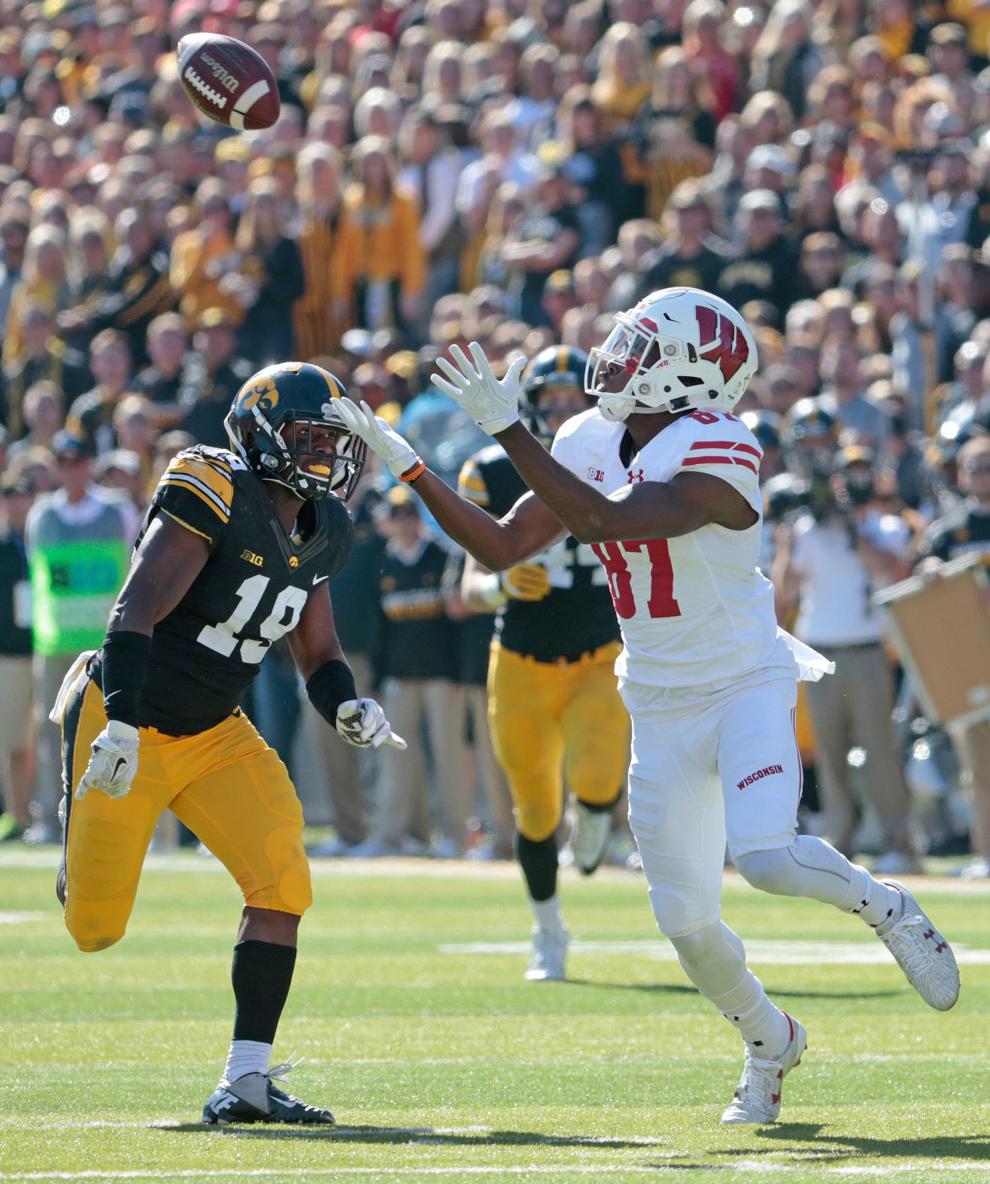 Lambeau-style leap