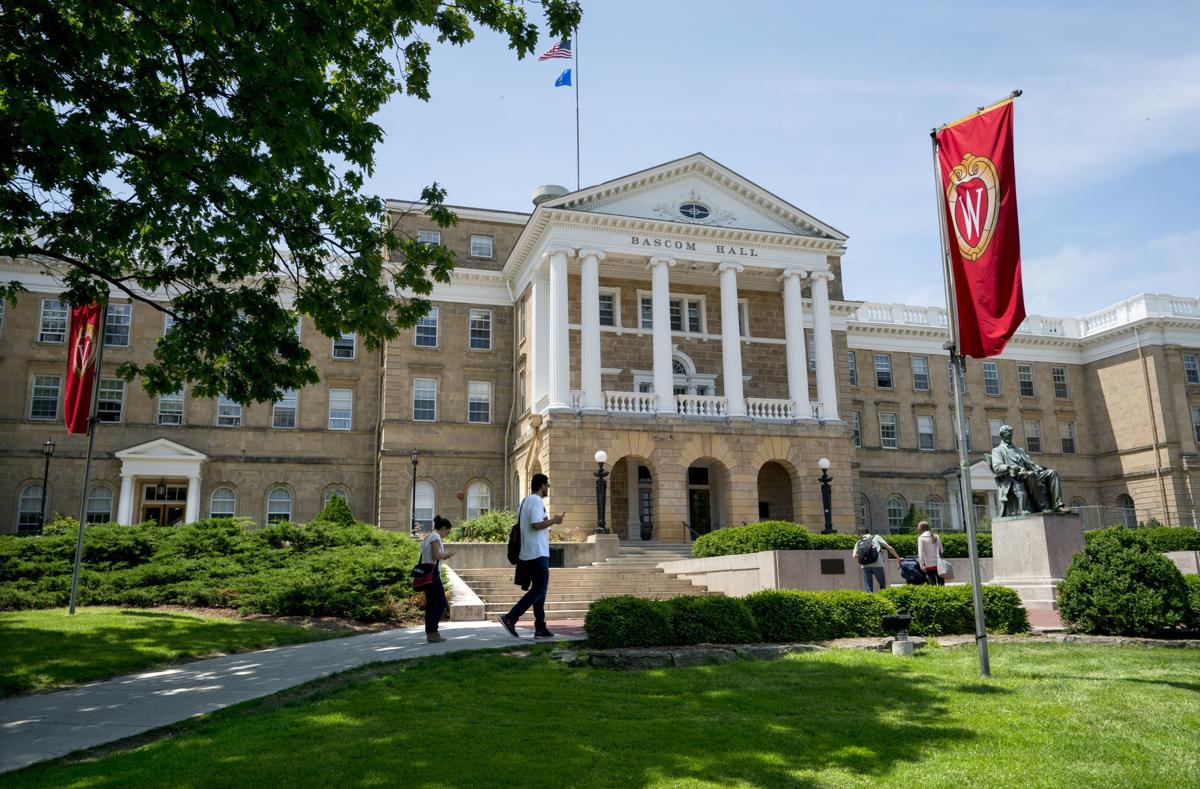 Basketball star Kobe Bryant, U.S. Supreme Court Justice Brett Kavanaugh and professional baseball player Johan Santana all faced accusations of sexual misconduct from women who shared the same attorney: John Clune.
Now Clune joins a team of local lawyers pressing UW-Madison for answers on its decision to readmit Wisconsin Badgers wide receiver Quintez Cephus to the university.
After two female UW-Madison students accused Cephus of sexual assault in 2018, the university expelled Cephus last semester through the university's Title IX process, finding he "more likely than not" violated the nonacademic misconduct code. Cephus was acquitted last month of sexual assault charges by a Dane County criminal jury.
Chancellor Rebecca Blank said "new information" not available to the university during its investigation formed the basis of her decision to readmit Cephus back on campus. Her statement did not describe the new information and university spokesman John Lucas declined to specify.
Clune said the women were not involved in the university's process in determining whether to readmit Cephus. He said that denied them their due process rights under Title IX, the federal law requiring colleges to swiftly respond to student and staff who report sexual harassment and violence, and also violated the Clery Act, another federal law that requires colleges to report campus crime statistics.
"They've done either a horrible job at explaining their decision-making or they did something illegal," he told the Wisconsin State Journal in an interview. "Right now it looks like both, but that's what we've been hired to find out."
In reinstating Cephus, UW-Madison appears to have avoided a lawsuit threatened by his team of lawyers. But the university could face potential civil action from the women under Clune.
"Any option is on the table," Clune said. "I hope it doesn't go down that road. These students don't want to be in litigation. They want to be in classes. Their families are frustrated and they're trying to figure out whether this is a safe place for their kids given everything that's gone down."
Clune called Blank's decision to readmit Cephus "unprecedented."
Of the three expelled students who requested readmission to UW-Madison between 2014 and 2018 — two for academic misconduct and one for non-academic misconduct — none was readmitted, Lucas said.
'Unprecedented' readmission
Clune said the prospect of litigation hinges on how cooperative the university will be in explaining its decision to readmit Cephus. His clients were shut out of the reinstatement process when they received notification of Blank's decision just moments before the public did, he said.
That violates both Title IX and the Clery Act, he said, because those processes require transparency to both the accuser and accused throughout the process.
UW-Madison said it communicated with the women about the readmission decision, and Lucas said the university also kept in contact with them "during the separate Title IX process."
S. Daniel Carter — president of Safe Campuses, a campus security consulting firm, and a Clery Act expert — said a fairly new amendment to the Clery Act requires colleges to notify both the accuser and the accused of all results and changes to decisions in disciplinary matters. The results must also include an explanation, which he said many universities are not aware is a requirement under Clery.
Clune said that a "vague" letter sent to his clients from the university fails to fully explain the "new information" Blank cited as the basis for Cephus' readmission. He declined to provide the State Journal with a copy of the letter.
An attorney for Cephus, Stephen Meyer, did not respond to calls and emails Thursday and Friday.
National reputation
Clune specializes in Title IX litigation for Hutchinson Black and Cook, a law firm based in Boulder, Colorado. He is a well-known advocate for victims of sexual assault, particularly on college campuses.
He represented a 19-year-old woman in 2004 who said Kobe Bryant sexually assaulted her. The criminal charges were dropped, but Bryant later settled a civil suit for an undisclosed amount, The Denver Post reported.
Clune and the firm took on Florida State University in 2015 for what he saw as an institutional failure to protect a former student who alleged she was raped by football player Jameis Winston. The school settled for $950,000, according to The New York Times.
Clune also filed suit in 2017 against Baylor University, which faced a wave of accusations from women claiming that at least 31 Baylor football players committed more than 50 acts of rape in a four-year span. The Texas university settled the suit for an undisclosed amount, The Waco Herald Tribune reported.
Most recently, Clune represented Deborah Ramirez, who last year accused U.S. Supreme Court Justice Brett Kavanaugh during his nomination process of exposing himself to her when the two were students at Yale University in the 1980s.
"Any time you see a class of people who are being mistreated and discriminated against … once that light's kind of turned on for you, it's hard to look away from it," Clune told the Washington Post in 2015.