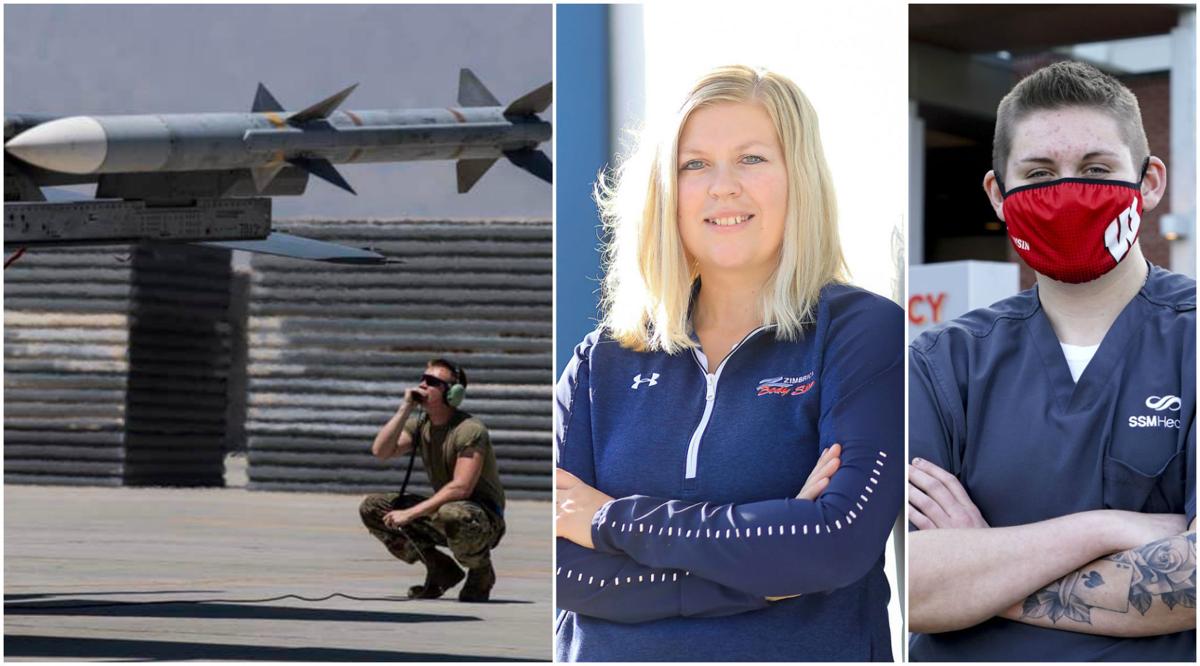 In normal times, Wisconsin National Guard members stack sandbags for flood relief. They clear debris in the wake of tornadoes. They are Wisconsin's de facto first responders during times of emergency, sometimes seen during crises but otherwise quietly working behind the scenes.
2020 has brought new responsibilities and increased visibility to the state's 10,000 Guard members.
It's a safe bet that a Guard member dressed in civilian clothes was the one swabbing your nostrils when you got tested for COVID-19 at the Alliant Energy Center. They might have been the ones who processed your absentee ballot or monitored the situation as you participated in protests this summer.
Never before has the state relied so heavily on the Guard for help, according to Wisconsin National Guard spokesman Joe Trovato. The Guard's response to the pandemic alone represents the largest sustained domestic mobilization in its history. The massive undertaking comes on top of its work this year supporting four elections, aiding police during protests against racial injustice and continuing the Guard's traditional federal mission of deploying troops overseas to assist U.S. armed forces.
For Guard members also enrolled as college students, service often comes with academic sacrifices.
Facing extended or multiple activations this year, some of the roughly 100 UW-Madison students serving in the Guard dropped courses or had less time to study and subsequently fell behind in classes.
"The National Guard has played a unique role in 2020, and it's hard to think where the state would be without these student Guard members and the Guard in general," said Joe Rasmussen, a veteran services coordinator at the university.
On this Veterans Day, here are three stories of those student Guards.
The crowd controller
The Guard activated Ben Keegstra, 22, just once before 2020 when he helped the city of Madison after historic floods in 2018. This year alone, the UW-Madison student has been activated three times.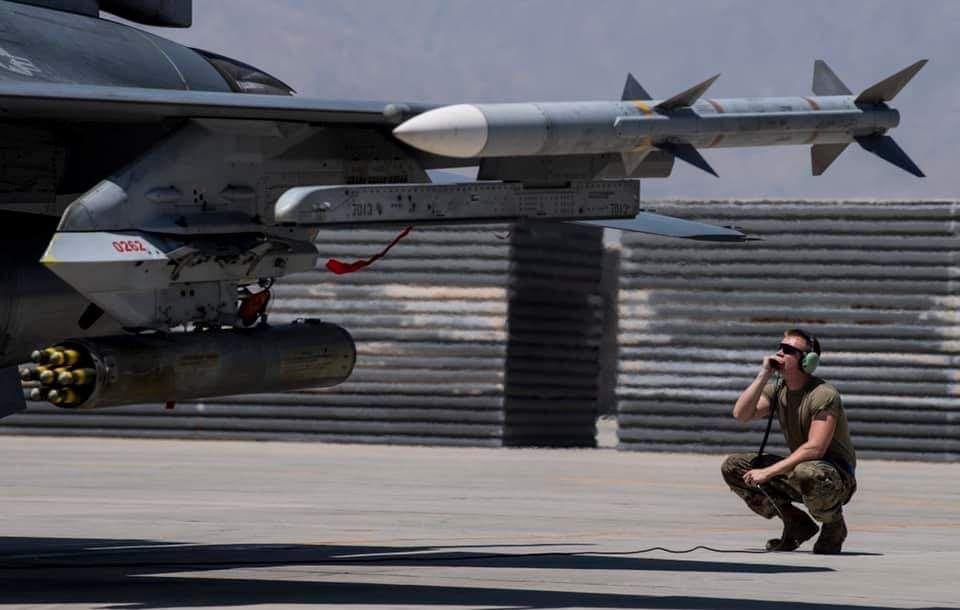 The first came in April when he worked as a poll worker for the town of Christiana.
George Floyd's death while in Minneapolis police custody sparked protests coast to coast, including in Madison, leading to Keegstra's second activation. He and about 1,200 others were sent to Milwaukee, Madison, Green Bay, Racine and Kenosha to assist local law enforcement during the protests, which at times turned destructive and violent.
Keegstra said he saw his responsibility as protecting the right to peacefully protest even if not everyone was happy with the Guard's presence there. His shifts sometimes lasted more than 12 hours.
The protests took time away from Keegstra's studies, so the chemical engineering student dropped his six credits of summer school classes, vowing to start fresh in the fall.
In late August, however, Keegstra was sent to Kenosha, which erupted after a white Kenosha police officer, Rusten Sheskey, shot Jacob Blake, who is Black, in the back seven times.
The weeklong activation again interfered with Keegstra's schoolwork and he fell behind in his classes just as they began. Professors provided extensions and he eased his academic load by dropping a course. But the protests had a somewhat lasting effect on his grades. It wasn't until after midterms that he felt caught up with the curriculum.
"Let's just say this year has been pretty busy," he said.
The poll worker
Kristy Jorgensen already wore a lot of hats.
Mom of two. Part-time UW-Madison student. Full-time Zimbrick Body Shop employee. Wisconsin Air National Guard member.
In 2020, she added another one: poll worker.
The Guard activated Jorgensen, 31, to support the city of Madison during the August primary election. As a first-time poll worker, she called the experience "eye-opening."
"I guess you never realize how difficult working the polls really is," she said. "There's so many rules and regulations involved in it."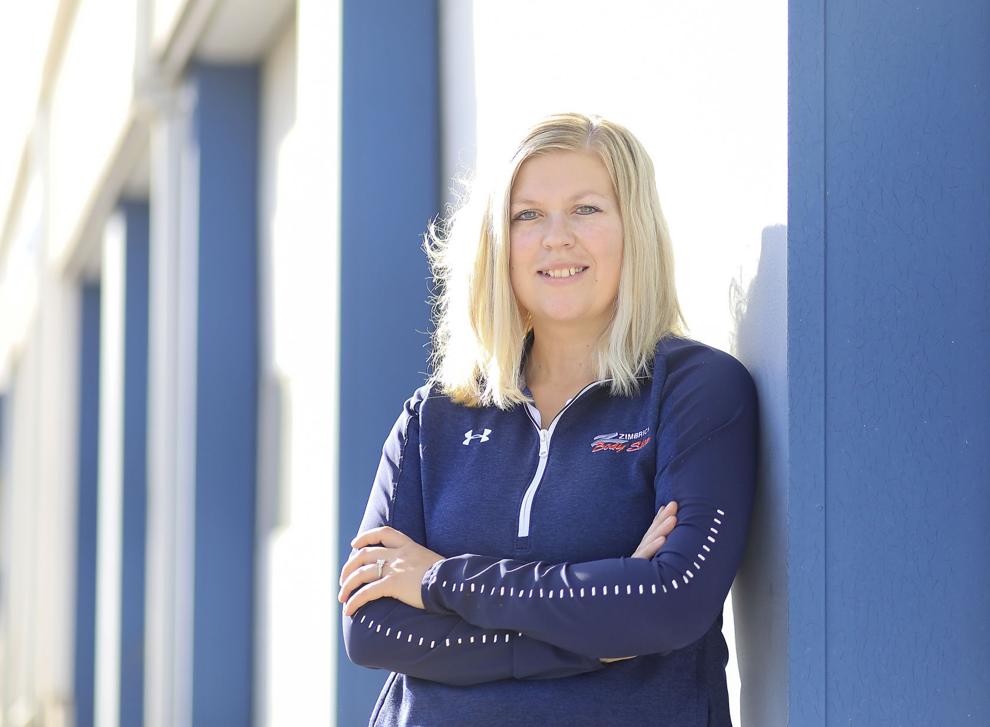 Even though the majority of voters mailed their ballots this year, lightening foot traffic at precincts, Jorgensen stayed busy on Election Day processing absentee ballots. Each envelope must be examined, confirmed in the poll book, assigned a number and tabulated. She estimated she handled a couple hundred ballots during her shift, which started just before 7 a.m. She worked until 10 p.m.
"There's kind of a misconception that military go all over the place," the lifelong Madisonian said. "As a Guard member, we're a little different. We live in this community. We work in this community. We are happy to help in any capacity we can."
The COVID-19 worker
Jamie Schrimpf, who joined the Guard the week after she turned 18, was among the first to be activated this spring. She was told it could last three weeks, but the activation ended up spanning about six months.
Schrimpf, 22, of Oregon, spent several weeks training with about 40 other medics on COVID-19-related procedures. At that time in early spring, so much was still unknown about the virus. She and others researched as much as they could on their own.
The Guard then sent her to the Dane County Medical Examiner's Office, which was experiencing an influx of deaths. Schrimpf worked the 8 p.m. to 8 a.m. shift assisting in transport of the deceased.
"I think seeing it firsthand has helped me," she said. "Mortuary affairs, especially in my own backyard, really put it in perspective."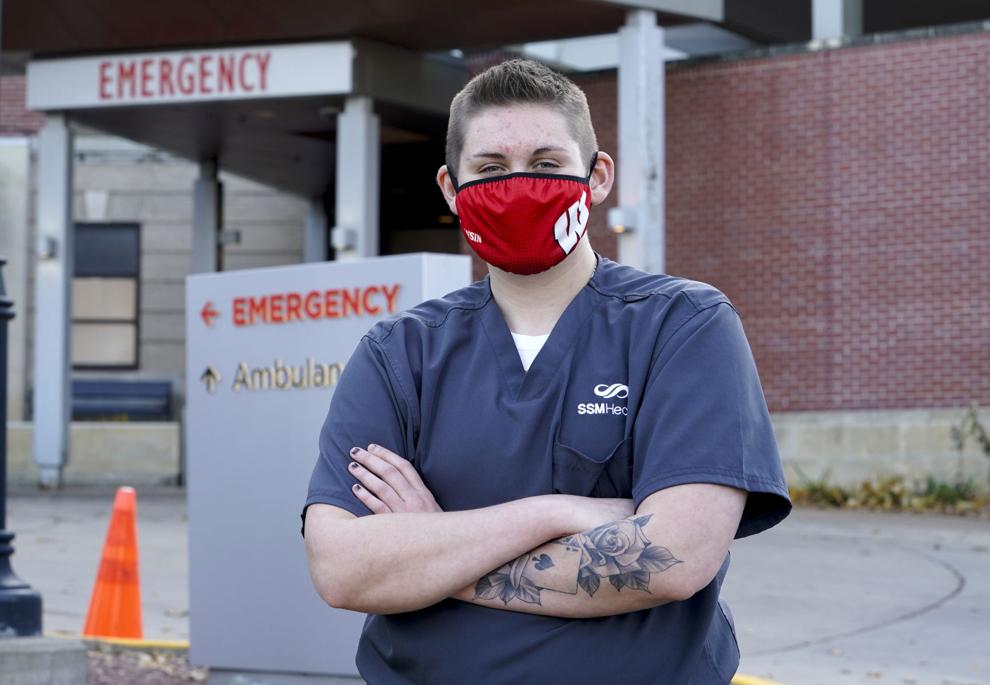 The assignments came as UW-Madison's spring semester drew to a close. Schrimpf is double-majoring in biology and gender and women's studies with plans to attend medical school.
The night shifts made sleep elusive. Schrimpf ended up dropping one of her five classes. While the university made pass/fail grades available last semester, Schrimpf's adviser recommended she take letter grades for her medical school applications.
With the semester behind her, Schrimpf's activation continued through the summer. The Guard sent Schrimpf on swabbing missions throughout the state. She and others tested people at nursing homes, prisons and factories, with Schrimpf personally administering about 2,000 tests.
Schrimpf's activation ended in August. She's taking a full credit load this fall, as well as working at St. Mary's Hospital as an emergency room technician, where she's noticed a recent jump in COVID-19 patients arriving at the emergency room. After her shifts, walking back to her car, she notices people in restaurants and bars without masks.
"It just makes me sad when I don't see people taking it seriously," she said. "All of these health care workers and first responders are working super-hard and are really thankful for those who follow the rules. I know I am."
---
Photos: Scenes of unrest in Kenosha following the shooting of Jacob Blake