Imagine students rehearsing without having music from another room flowing into their own, concert-goers buying tickets from a regular box office instead of a card table, and performers standing on a stage large enough to accommodate everyone.
Problems that have long plagued performances at the George L. Mosse Humanities building on UW-Madison's campus will fade away with the opening of the Hamel Music Center, the long-awaited School of Music project that began more than a decade ago.
The $55.8 million facility faced years of delays, including design changes, fundraising challenges amid the Great Recession and a legal fight over the property with its former owners. The music center will open its doors to campus and the larger arts community next month.
Located at the corner of University Avenue and North Lake Street next to the Chazen Museum of Art, Hamel is part of a plan to establish an arts corridor on the east end of campus. School of Music director Susan Cook, the third director since the project launched, said the new center does not entirely shift the School of Music's home from the Humanities building.
Classrooms, studios and most faculty offices will remain at the Humanities building for some time until university officials secure funding to eventually replace the 1966 building that is prone to leaks.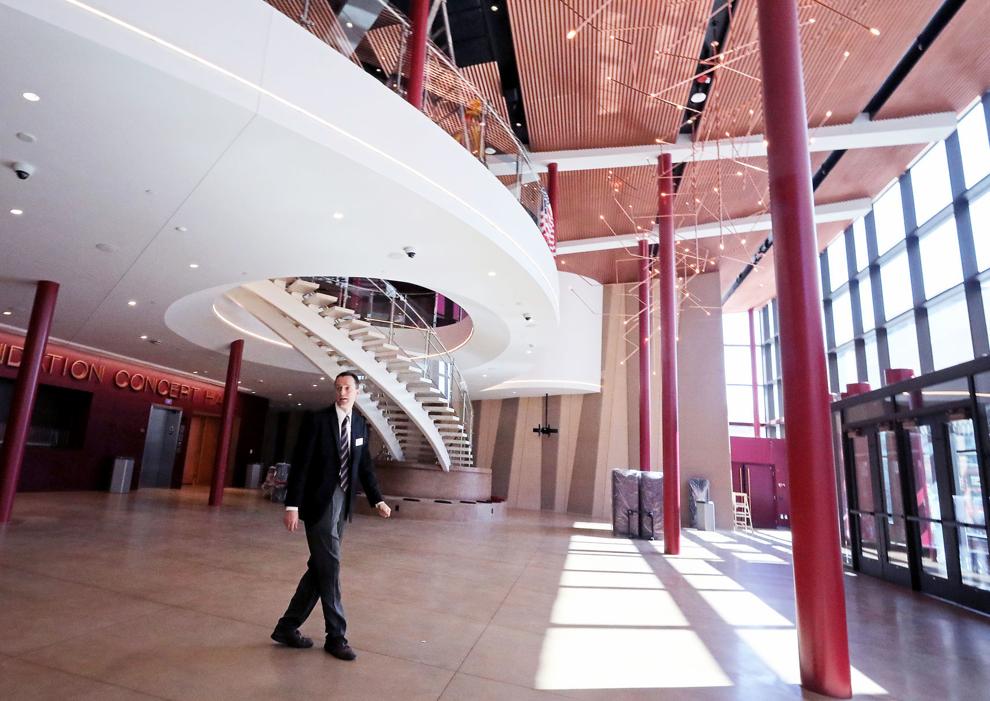 Public events, performances, undergraduate recitals and final doctoral recitals will move to Hamel, where a sleek lobby with a custom copper-pipe chandelier welcomes guests. A rehearsal room larger than any of the practice spaces in Humanities is available to students, and two halls await concert-goers.
Performing spaces are in high demand on campus.
For example, in the month of April, just three time slots were left empty in the recital hall. Four recitals were held on Easter Sunday alone, School of Music facilities director Brian Heller said. Outside groups may have the opportunity to perform in the new space, but probably not during peak performing times.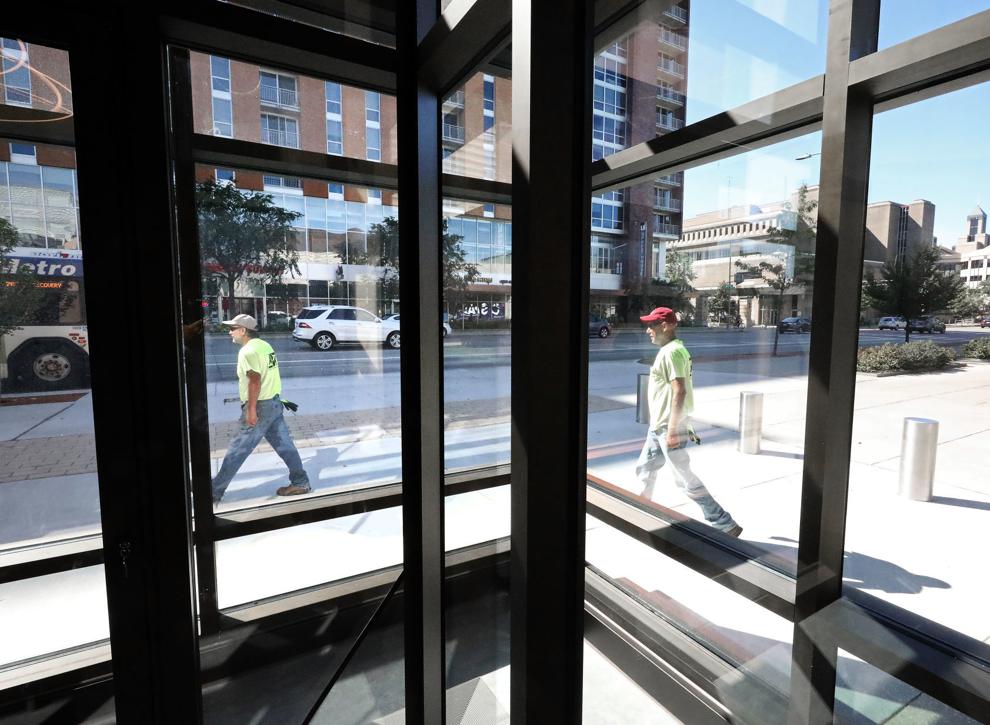 Before and after
The lack of sound isolation in the Humanities building has long been a complaint among music school colleagues. Visible gaps between doors carry music from one room into others.
The doors in Mills Hall, the largest performing space in the building, open directly into the hallway. Anyone slipping in and out to take a call, go to the restroom or arrive late to the show is heard.
"I can't tell you the number of times that people, even with the best intentions, open the door and it affects everyone's listening experience," Cook said.
Performing spaces in the new music center include concrete double-walls to dampen outside noise.
Motorized sound panels hung near the walls can be raised or lowered to adjust the level of sound, depending on which type of musical group is performing. Circular cut-outs scattered across the concert hall's walls also improve acoustics.
A curved, copper-plated balcony wraps around the Mead Witter Foundation Concert Hall that replaces Mills Hall. A loft behind the stage offers more seating for audience members or more space for performers.
On Mills Hall's stage, "you have kids standing on top of kids," Cook said.
Collins Recital Hall has 300 seats, about double the capacity of its predecessor, Morphy Hall, where students played their solo performances in poor lighting, amid a humming heating system and without a recording system.
Nearly 150 miles of wire connect to a recording studio inside Hamel where sound engineers can preserve and send audio. The center may eventually have the ability to livestream, Cook said.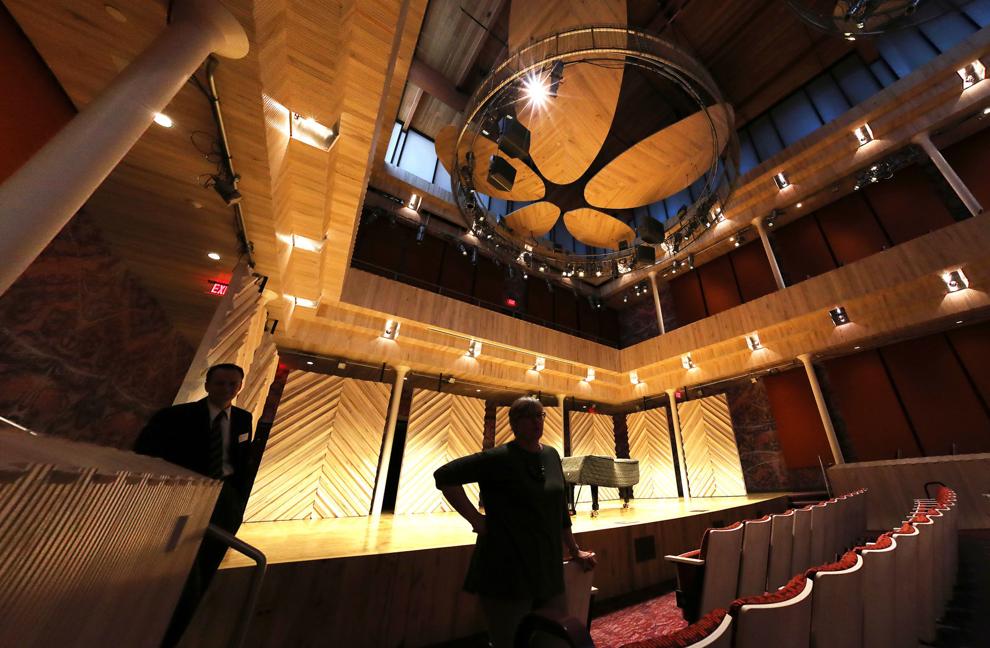 UW-Madison hired Chicago acoustician Richard Talaske, who requested many specific features with sound in mind.
It made for a "challenging" project with construction not sequenced in the way normal buildings are, according to Ben Sonnentag, who served as the project's site engineer with contractor JP Cullen.
"We were never bored," he said. "This is pretty above and beyond what other projects would be. A lot of finicky details and high-end concepts and that meant there was always something to be looking out for."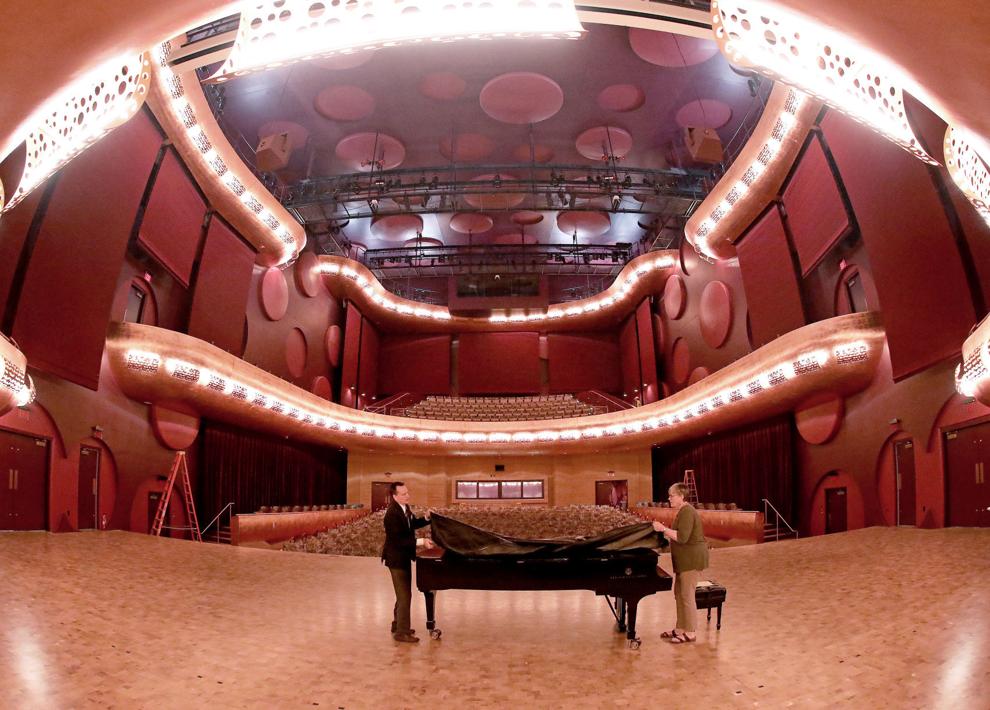 The school enrolls about 300 music majors, but thousands of others enroll in courses as a non-major or participate in one of the school's bands, orchestras or other performing groups.
Sonnentag, a 2016 UW-Madison graduate, is one of them. While he majored in civil engineering, he played trumpet in the jazz ensemble throughout college and performed in both Mills and Morphy.
"This facility is a league and a half beyond those," he said.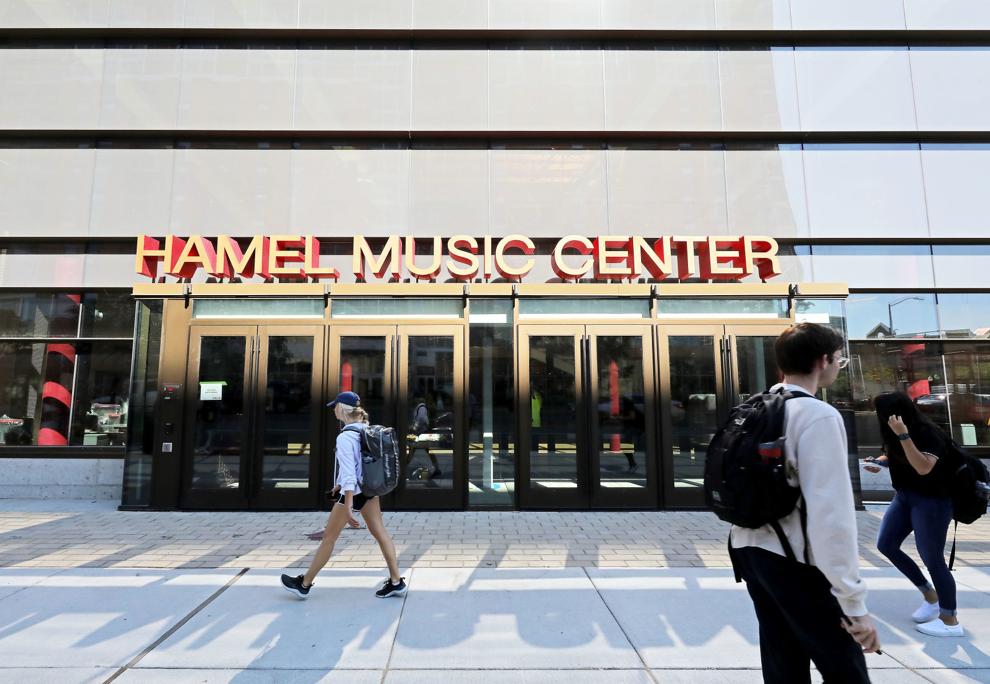 Donors, big and small
Hamel Music Center is the first entirely donor-funded academic building on campus. UW-Madison alumnus George Hamel and his wife, Pamela Hamel, gave $15 million for the project.
A smaller donation came from the family of Daniel Myers, who died at age 22 from a car crash months after graduating with a UW-Madison music degree in 2008.
Daniel's love for music began in utero when his mom said she could feel him kicking along as she sang in the choir. Family photo albums include pictures of Daniel in diapers pounding away on the piano. And during potty training, his parents found that offering to play a record for Daniel did the trick.
"That's the joke in our family: They gave me candy and I became a chef, and they gave him records and he became a musician," said Daniel's brother, Chris, during a break at Cento where he works as chef.
Daniel had planned to move to California for graduate school and eventually become a film score composer, he said.
In lieu of flowers, the Myers family asked for memorials to the School of Music, according to Daniel's obituary. Those helped establish a scholarship in his name for UW-Madison music students.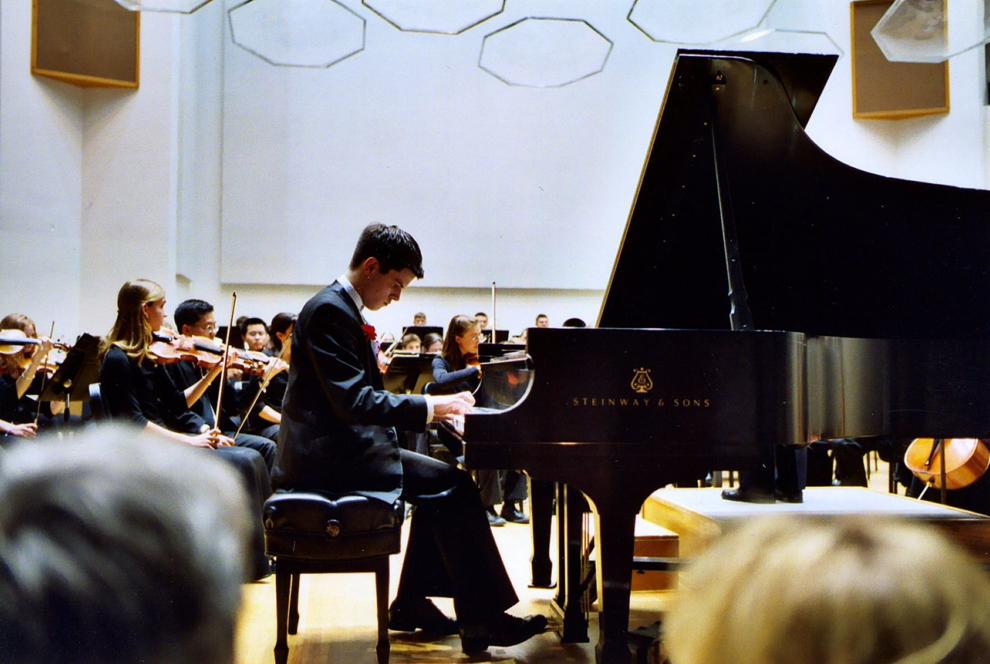 In the Humanities building, groups performing had to reserve two rooms — Morphy or Mills, along with a rehearsal space to store students' instrument cases and coats. Hamel's design includes two "green rooms" as pre- and post-performance gathering areas.
It's the type of space Daniel would have loved, according to his father, Dave Myers. So it is fitting that his son's memory will be recognized there.
Students seeking a spot to warm up before their big performance will go to a room named for someone who felt most at ease surrounded by song. A placard will read: the Daniel Gregg Myers Green Room.