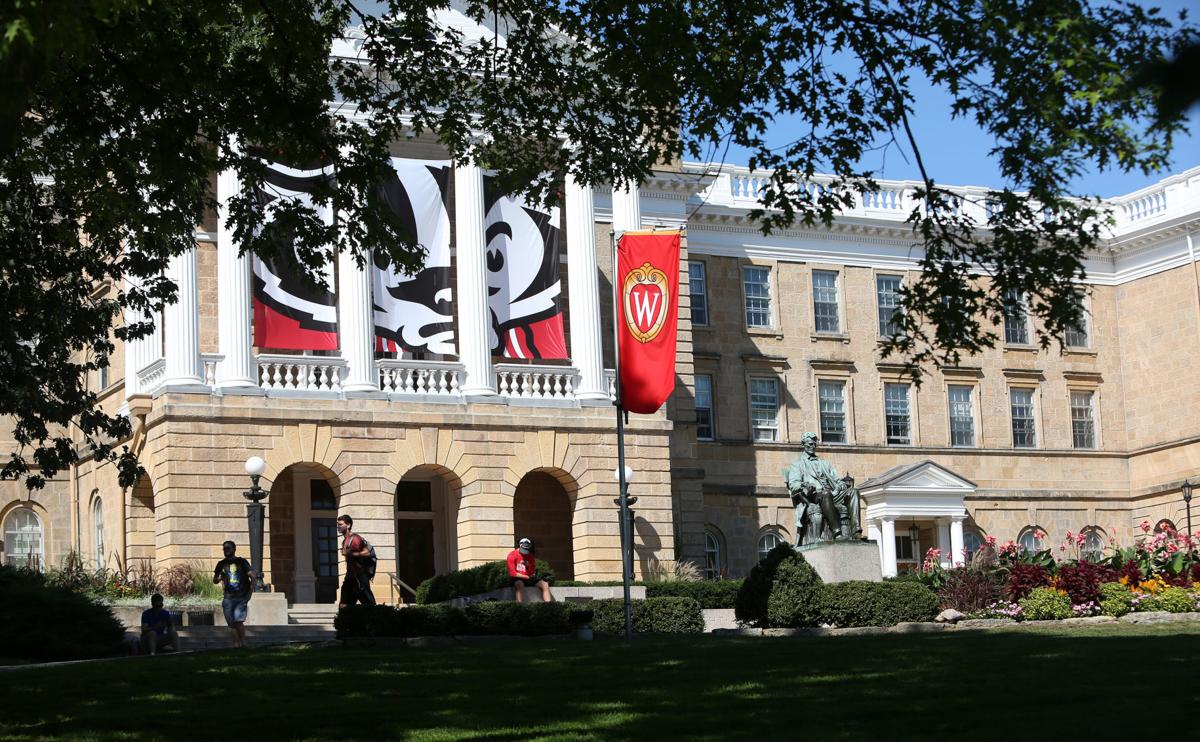 More than a quarter of undergraduate women at UW-Madison who participated in a national survey said they had been sexually assaulted since entering college, according to results released Tuesday by the university.
The statistic is largely the same as what students reported in a similar survey four years ago despite the university's efforts to reduce the problem, including hiring more employees to investigate reports of sexual assault and requiring mandatory sexual violence prevention training for students and employees.
"(Students) starting to see these issues as real issues and (talking) to each other about it is what is most going to matter," Chancellor Rebecca Blank said in a call Tuesday with reporters. "We can facilitate that with this training and with some of the things we're trying to do on campus and conversations we're trying to start, but it is going to require some changes in behavior and culture and those are always hard."
Both undergraduate and graduate students at UW-Madison reported higher levels of knowledge about sexual assault and campus resources than in 2015. Their awareness was also higher than what was reported at other universities in 2019.
Nationally, the AAU found 26.3% of undergraduate women reported experiencing some form of non-consensual sexual contact, up from 23.4% in 2015.
At UW-Madison, 26.1% of women who responded to the survey said they experienced sexual assault, with 11% reporting they had been raped. The numbers were similar to what respondents reported in 2015, when 27.6 percent of women who responded to the survey said they experienced sexual assault and 12.6% reported rape.
The survey defined sexual assault as rape, attempted rape or sexual touching without consent.
Reporting assaults
The number of UW-Madison students choosing to report their assaults remains low.
About 3 in 10 women who experienced rape reported it to a UW-Madison program or resource, a figure that falls in line with other institutions. For assaults involving sexual touching, just 11% of UW-Madison women reported it.
UW-Madison men reported assaults at even lower rates. About 11% of respondents reported rape to campus authorities compared with nearly 18% at other schools.
Students who don't report are unable to access critical mental health services, academic accommodations and protective measures, regardless of whether they choose to participate in an investigation, officials said.
The rate of students reporting harassing behavior at UW-Madison is lower than other institutions, the survey found.
You have free articles remaining.
The university will hold three public forums next month to discuss the report and seek suggestions for improvement, an opportunity UW-Madison Title IX coordinator Lauren Hasselbacher said she will use to dig into the varying degrees of confidence in the university's ability to handle complaints.
Graduate women reported a higher level of confidence than in the 2015 survey, with 65% "very" or "extremely" confident UW-Madison officials would treat a reported assault seriously.
About 59% of undergraduate women believed their complaint would be taken seriously, down from 67% four years ago. Even fewer, just 44%, believed officials would conduct a fair investigation of the incident, a decline from 53% in 2015.
"That is a point of interest for all of us," Hasselbacher said. "(We want to) learn whether that is coming from perceptions about this campus specifically and what UW-Madison would do in response to their concern or whether this is reflecting a broader national trend having to do with #MeToo … and other changes going on in the world."
Resources and education
The university saw some progress in students' knowledge of what constitutes sexual assault and where to access resources.
UW-Madison added bystander intervention to its mandatory training for students and staff in 2016.
Blank said the 2019 survey showed a "higher willingness" among students to intervene compared with the 2015 survey. Three-fourths of respondents reported taking action after observing a pattern of sexual comments or behaviors directed toward someone else, witnessing someone behaving in a controlling or abusive way toward a partner or seeing a situation that they believed could have led to a sexual assault.
All new undergraduate and transfer students must complete in-person training on a variety of topics, including healthy sexuality and sexual assault. That's in addition to mandatory online prevention training.
Vice chancellor for student affairs Lori Reesor said sex education is not often talked about formally in the K-12 setting and that means students can bring a lack of awareness to campus.
"It's one of those societal things that we have to continue to educate people about consent and what things are OK and what things aren't OK," she said. "Alcohol is a part of that whole conversation as well."
Alcohol involvement in a sexual assault was cited more often by UW-Madison respondents than the survey's national average. About 63% of UW-Madison students reported their assailant drank alcohol before an assault, compared with 53.2% of other respondents.
The university hired Hasselbacher to lead the Title IX office where she oversees investigations of sexual assault complaints, develops policies around sexual misconduct prevention and leads campus trainings.
UW-Madison added three others to the office in recent years. It also hired a violence prevention specialist and two victim advocates who work within University Health Services.
An additional hire for each of those offices is in the works, according to university officials.