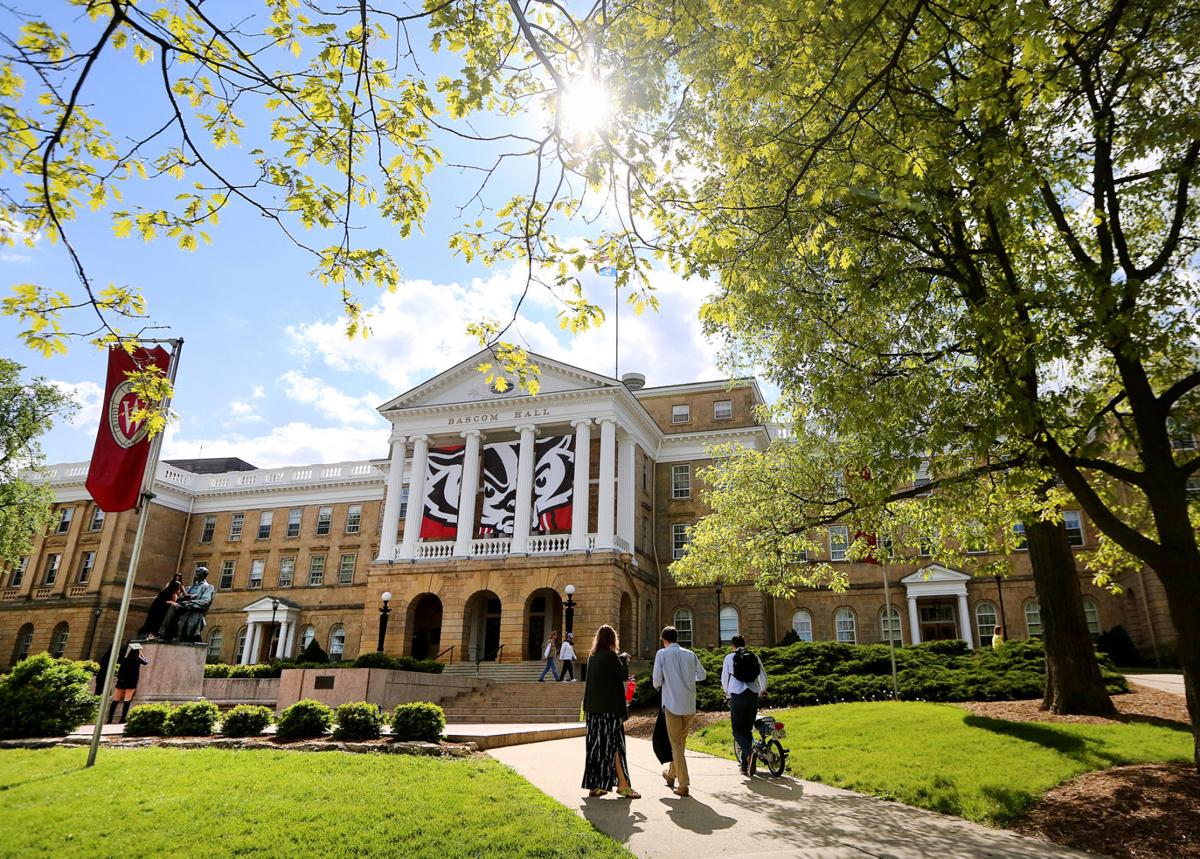 Finalists announced Friday for UW-Madison's top financial and administrative position include a vice chancellor from UW-Platteville and an official overseeing financial planning at the University of California-Berkeley.
A UW-Madison committee has narrowed its search for the campus' next vice chancellor for finance and administration, a position held for more than a decade by administrator Darrell Bazzell before he left the campus this spring, to four finalists.
They are Robert G. Cramer, vice chancellor for administrative services at UW-Platteville; Laurent Heller, assistant vice chancellor for financial planning and analysis at UC-Berkeley; Charles Edward Perusse, senior vice president and chief operating officer for the University of North Carolina System; and Dawn M. Rhodes, a former vice chancellor for finance and administration at Indiana University-Purdue University Indianapolis.
The finalists will give public presentations about their vision for the position on campus over the next two weeks, starting Tuesday.
Michael Lehman, a UW Foundation board member and former chief financial officer of Sun Microsystems, is filling the job on an interim basis.
You have free articles remaining.
Speaker: Review shows tenure 'job for life'
The Assembly's top Republican says the University of Wisconsin System has only fired a handful of tenured faculty members in recent decades, confirming his criticism that tenure amounts to a "job for life" for professors.
Assembly Speaker Robin Vos, R-Rochester, has criticized the concept of tenure and faculty resolutions of no confidence in UW leaders spurred in part by new tenure policies.
Data UW provided to his office found the system has fired six tenured professors for just cause over the past 20 years, Vos said. The review of firings shows the rules provided an "ironclad" protection for professors, Vos said — a criticism he and other Republicans have leveled in recent weeks.
New tenure policies approved this spring give chancellors greater authority to lay off faculty members.
David Vanness, a UW-Madison professor who has pushed for strong tenure protections, said Vos' statement implies that UW "has been plagued by under-performing faculty."
Instead, Vanness said, UW faculty have worked hard to bring in research funding and build their campuses into a top public university system.