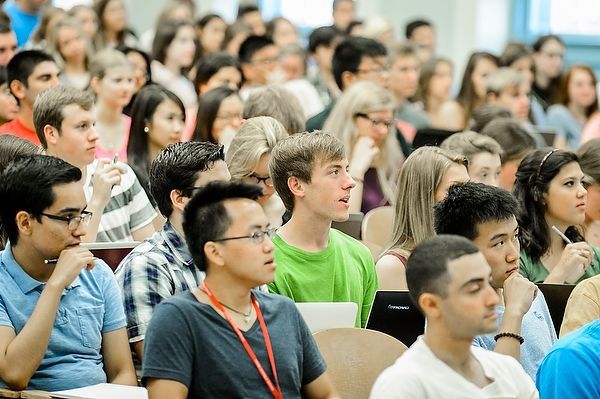 UW-Madison students submitted more reports to the university alleging discrimination this spring than they did over the same five-month period of 2016, campus officials said Thursday.
The university's Bias Incident Reporting process, which handles discrimination complaints that students can submit online, received 92 reports for 74 incidents between Jan. 1 and May 31, according to a summary of the filings.
Only one of the cases resulted in discipline under UW-Madison's policies for non-academic misconduct.
During the spring 2016 semester, when the university was rocked by a string of racially charged incidents that led to protests on campus, students filed 84 reports alleging 66 incidents of discrimination. Some incidents resulted in multiple people filing reports.
There were 87 incidents reported during the seven-month summer and fall period of 2016.
UW-Madison officials cautioned that many incidents are never reported to the university.
"This is still a relatively new process," said Satya Chima, UW-Madison's first bias response coordinator. The university has tracked the reports since 2015.
"We still need to raise awareness about the process with our undergraduate student population and, I think, build trust among those students," Chima said.
Undergraduates submitted only 35 percent of reports for which the person who filed the claim was known.
The summary UW-Madison officials released Thursday included minimal details about what happened during the incidents that resulted in complaints, giving instead a general overview of reports.
You have free articles remaining.
The university on Thursday declined to release copies of the original incident reports, saying it would do so only in response to a request under the state's open records law. The State Journal did not receive the reports in response to its request filed Thursday.
Incidents that led to complaints in 2016 included racist graffiti found on and around campus and a skit put on at a sorority fundraiser in which a student mimicked an Asian accent.
The only case from spring 2017 that officials discussed in some detail Thursday was one in which a student was sanctioned for a violation of the university's policies for non-academic misconduct after he tore what UW-Madison spokeswoman Meredith McGlone described as a "pro-Trump poster" off another student's door.
McGlone declined to say what discipline the student received. She wrote in an email, "Generally, a vandalism case of this type would result in an educational sanction (such as taking an ethical decision-making class, writing a reflection paper or writing an apology) and a written warning that further conduct violations could lead to more severe sanctions."
One other reported incident was investigated under the non-academic misconduct policy, but was found not to have violated those rules, McGlone said.
Kevin Helmkamp, UW-Madison's associate dean of students, said the university's response to students identified in bias reports typically focuses on discussions about how their actions affect others, rather than discipline, because the actions may be protected by the First Amendment.
"We lead with educating — not necessarily with punishment or a limitation of free speech, because that is a university value," Helmkamp said.
In most cases, UW-Madison officials were not able to identify who was responsible for the incidents that prompted complaints, and only 34 percent of people who filed reports asked for follow-up from the university.
Undergraduates were identified as perpetrators in 12 of the 33 incidents in which one was identified. Complaints were filed about faculty or university staff 10 times, organizations seven times and graduate or professional students four times.
Students were most often targeted for their race or ethnicity in reported incidents (36 percent of cases) or for their national origin (13 percent).
University officials said the incidents primarily occurred on campus — 18 percent were in a dorm or dining hall, while 48 percent were elsewhere at UW-Madison. Another 22 percent happened online, such as in emails or on social media, and 12 percent happened off-campus.
Be the first to know
Get local news delivered to your inbox!