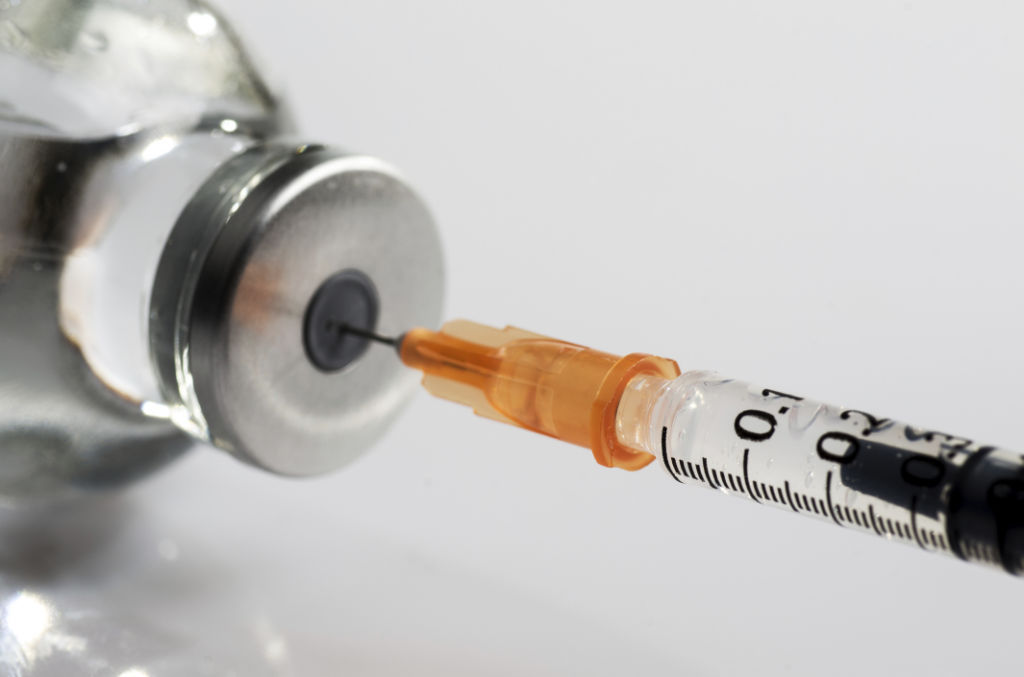 Not a single University of Wisconsin campus requires students to receive the measles vaccine, and just one of the 13 campuses requires students to submit immunization records.
That means most campuses are unable to say what percentage of their student population is protected from measles, which has recently spread across the country at a rate not seen in 25 years and is called one of the most contagious viral diseases by the Centers for Disease Control and Prevention.
Roughly three-fourths of students attending UW campuses are from Wisconsin, where state law already requires K-12 students to show that they have received the required immunizations, though individuals who object to being immunized because of personal or moral beliefs can request an exemption.
Campus health officials can also use the state's Immunization Registry to look up an individual student's vaccination records.
Having a complete set of vaccination records, including those for students from out of state, would help officials more quickly pinpoint who is and isn't immune in the case of an outbreak, experts say.
Campuses should require students to submit immunization records, said Richard Zimmerman, a vaccine and immunization expert with the University of Pittsburgh's Department of Family Medicine.
Changing campus policy on the measles vaccine from a recommendation to a requirement would also increase compliance, he said.
Vaccination records
State law requires students living in a residence hall to confirm whether they have received meningococcal disease and Hepatitis B vaccinations and also to provide dates of those immunizations, but no other state laws exist regarding immunization records on campuses.
UW-La Crosse is the only campus of the 13 surveyed by the Wisconsin State Journal that requires students to submit immunization records.
The university implemented an electronic tracking system this year that allows officials to send reminders to students who have not submitted their paperwork, according to Abigail Deyo, interim director and medical supervisor for UW-La Crosse's student health center.
UW-La Crosse students in the master's in public health program studied vaccination rates of incoming students in fall 2018 and found 98% had received two doses of the measles vaccine, she said.
A handful of other campuses had estimates of their student population's vaccination rate, though all acknowledged the rate was based only on the records available to them.
At UW-Oshkosh, about 79% of survey respondents reported receiving the measles vaccine, said interim student health director Angela Hawley. But only 13% of the student population responded to the survey.
UW-Milwaukee campus health officer Julie Bonner said the student population, in general, is at or above 90 percent, based on records available.
"With a very large population, we don't have access to every single vaccination record," she said.
Bill Kinsey, medical director for UW-Madison's University Health Services, said about 90% of students on that campus submitted immunization records. Of those, about 90% have been vaccinated, according to records, which are a few years old.
At UW-Platteville, officials reviewed about 300 records from students who visited the health services center in March 2019, said Rachel Herman, Student Health Services administrative director.
You have free articles remaining.
Of those records, 76% were Wisconsin residents, which officials then cross-referenced with the state's immunization registry to find that 96% had received at least one dose of the vaccine and 88% were fully immunized.
The eight other campuses — Green Bay, Eau Claire, Parkside, River Falls, Stevens Point, Stout, Superior and Whitewater — said their student vaccination rate was either not available or not tracked.
'Herd immunity' rate
At least 95 percent of a population needs to be immunized to provide what is known as "herd immunity" to those who are not vaccinated, according to the state Department of Health Services.
CDC data show that Wisconsin has failed to reach that level in every year since 1996, though 2011 came close at 94.9%. The lowest was 89.3% in 2012. The data represent the percentage of children between 19 and 35 months-old who received at least one dose of the measles vaccine.
Different campuses rely on different herd immunity rates.
UW-Madison officials said 85% to 95% of a population should be vaccinated, citing a subscription-based, real-time database provider as their source.
UW-Whitewater and UW-River Falls said it should be 90% to 95%.
UW-La Crosse, UW-Parkside, UW-Platteville and UW-Eau Claire deferred to the World Health Organization, which says 93% to 95% of a population should be vaccinated.
Recommendation or requirement?
All UW campuses recommend students receive the measles vaccine. Campus health services directors met Friday in Whitewater to discuss a range of topics, including measles.
System spokesman Mark Pitsch declined to say Friday whether University of Wisconsin System officials are considering changing any policies related to measles vaccines.
But he noted the Board of Regents' existing health policy states that protecting the health of a campus requires a "robust institutional public health surveillance infrastructure" that will address "communicable disease surveillance/prevention through disease identification and reporting, epidemiologic investigations, screening programs, immunization programs, and plans/procedures for quickly responding to disease outbreak situations."
UW-Eau Claire Student Health Service director Laura Chellman said the measles vaccine recommendation is an ongoing topic of discussion among campuses.
Deyo, of UW-La Crosse, said she would "personally love to make this a requirement, but that would be difficult without a state statute."
Many other states have laws requiring vaccinations at the college level, said Bonner, of UW-Milwaukee.
"I think that would certainly be worth a discussion," Bonner said.