UW-Madison's national research ranking, cemented for nearly 45 years as one of the top five in the country, has dropped in recent years, with the latest figures placing the university eighth among hundreds of institutions.
Business leaders and those with ties to UW-Madison said the fall to the No. 8 spot — the lowest UW-Madison has ranked in the survey since it began in 1972 — is concerning, but that placing within the top 10 in the country is still a point of pride for the state's flagship university.
Carl Gulbrandsen, former managing director of the Wisconsin Alumni Research Foundation, the university's patent-licensing arm, saw the two-spot drop as worrisome because of the role the rankings play in recruiting top talent to the university.
"This is a canary in the coal mine," said Gulbrandsen, who now serves on the board of directors of Badgers United, a UW-Madison advocacy group. "It's not a one-off. The state needs to step up."
While most of UW-Madison's research money comes from federal government agencies, such as the National Institutes of Health and the Department of Energy, state money is critical in funding the salaries of professors pulling in the grant money.
Defenders of the University of Wisconsin System have long cautioned against steep state budget cuts, such as the $250 million cut Republican Gov. Scott Walker signed into law as part of the 2015-17 biennial budget. The System has received small funding increases in the budget cycles since then, but not enough to make up for the campuses' losses, they say.
They also point to the economic impact that university research has on the state and local economies. UW-Madison-related startup companies support nearly 25,000 jobs and contribute $2.3 billion to the state economy, according to the university.

Data released last month by the National Science Foundation showed UW-Madison spent a little more than $1.2 billion on research across all fields in the 2018 fiscal year.
Seven institutions spent more than UW-Madison: Johns Hopkins University; the University of Michigan; the University of California-San Francisco; the University of Pennsylvania; the University of Washington; UCLA; and UC-San Diego.
The higher a university ranks, the easier it is for an institution to attract the brightest minds, build better facilities and compete for additional research money, said Robert Kelchen, a Seton Hall University professor who studies college rankings.
"It's possible to go back up," he said of UW-Madison's ability to reverse a decline in rank. "But it'd be hard just because of how much other universities are growing their research enterprise."
UW-Madison's growth in spending over the past year, about 1%, was the smallest among the top 20 universities. Others within the top 10 increased spending by as much as 22.4% at UCLA and as little as 3.6% at Duke University in North Carolina.
Mark Bugher, retired director of University Research Park and former secretary of administration under Republican Gov. Tommy Thompson, said the drop in rank was somewhat concerning.
"It's a marathon, not a sprint, in this work," said Bugher. "Being in the top 10 is not all bad. $1.2 billion is still impressive and significant and far better than 95% or more of the universities in this country."
But the latest drop sends a clear message that the university needs to "kick it up" to stay competitive, he said.
Tom Still, president of the Wisconsin Technology Council, pointed to the university's level of industry research, which significantly lags behind peer institutions, as an area to improve.
Business funding among others in the top 10 ranged between $45.8 million at Harvard University and $240.4 million at Duke. UW-Madison spent $24.8 million.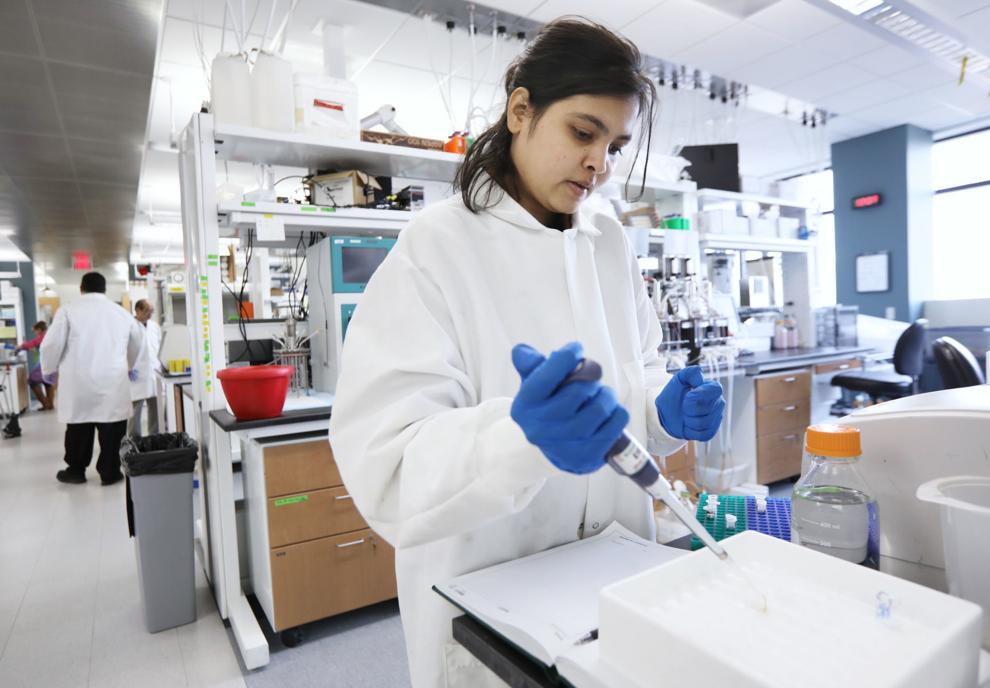 Political reaction
Rep. Dave Murphy, R-Greenville and chairman of the Assembly Committee on Colleges and Universities, said the drop to eighth in the country indicates UW-Madison has some "catching up to do."
But he said UW-Madison has almost all of the tools it needs to improve its standing, such as a fund to make counteroffers for professors being poached by other institutions.
"We want to be the best," he said. "Maybe I'm missing something, but it seems they have most everything they need to do that."
Murphy worked several years with PROFS, a UW-Madison group lobbying on behalf of professors, on a bill that streamlines the process for faculty members entering into research contracts with companies, which he said should help boost UW-Madison's business research spending.
Democratic Gov. Tony Evers signed the bill into law last month.
Other Republicans who have influence over higher education, UW System funding or hold general leadership positions did not return repeated calls and emails over the past several weeks asking whether the drop in rank concerned them. Those included Assembly Speaker Robin Vos, R-Rochester; Senate Majority Leader Scott Fitzgerald, R-Juneau; Joint Finance Committee leaders Rep. John Nygren, R-Marinette, and Sen. Alberta Darling, R-River Hills; and Sen. Dale Kooyenga, R-Brookfield, chairman of the Senate Committee on Universities, Technical Colleges, Children and Families.
Evers, who earned his bachelor's, master's and doctoral degrees from UW-Madison, said the latest fall in research ranking concerned him.
"Republicans' disinvestment in higher education over the past decade, and the way we've seen faculty and staff undervalued and disrespected, has consequences," he said in a statement through a spokeswoman.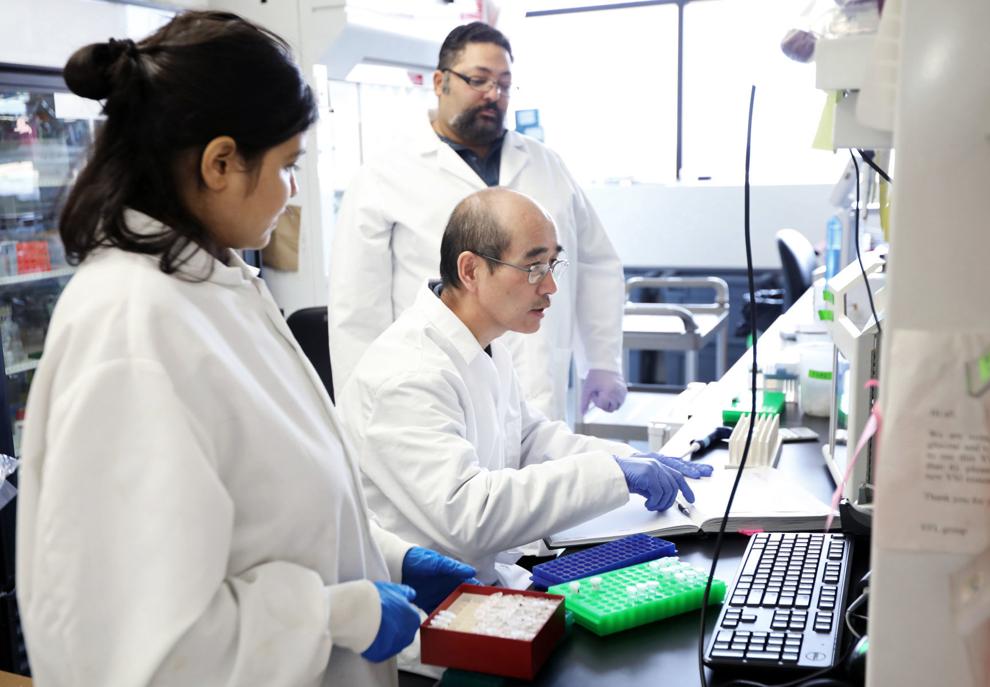 What's being done?
Steve Ackerman, UW-Madison's interim vice chancellor for research and graduate education, said reversing the slide in recent rankings will require a long-term investment.
"It's certainly not a direction we want to be in," he said in an interview. "But there isn't one silver bullet that will solve things."
He emphasized that the ranking was just one metric, an institution's level of research spending, that he said is directly tied to its number of faculty members.
UW-Madison is down about 60 professors from 2015 — the year in which the university fell out of the top five.
That was also around the time that lawmakers removed tenure protections from state law, a controversial change that led about 30 faculty, many with established research programs, to be recruited elsewhere. UW-Madison spent nearly $24 million to keep more than a hundred other professors who received offers.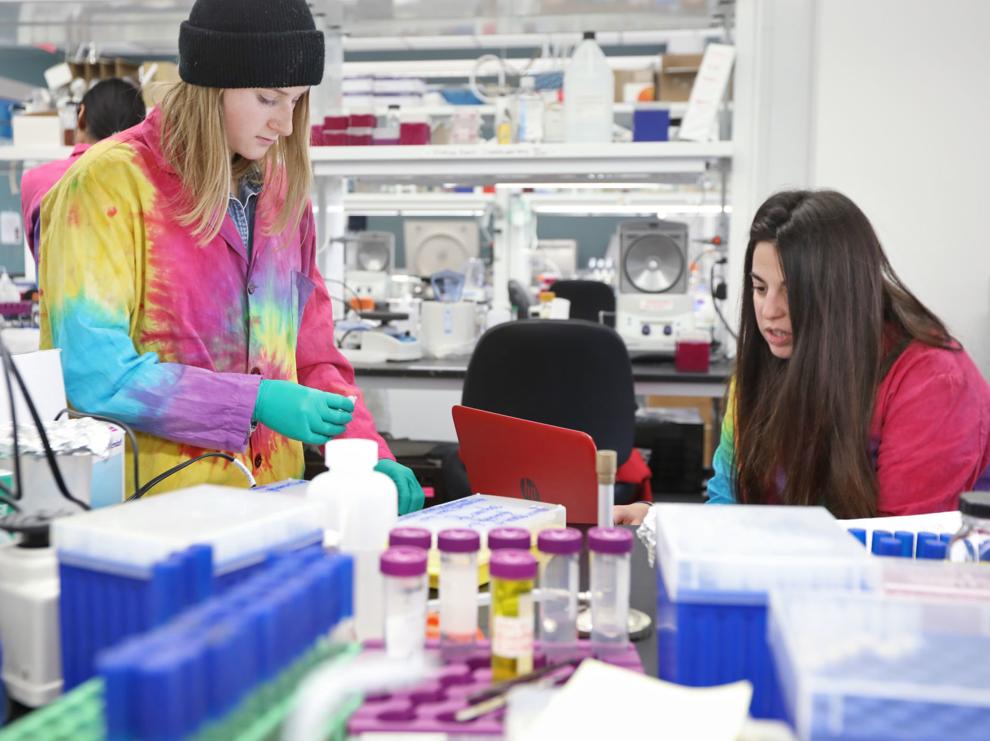 The university has hired 30 new faculty members since 2017 through its cluster hiring initiative, which fosters collaboration on research in emerging fields by hiring faculty whose expertise may cross the boundaries of existing academic departments.
Another 16 cluster hires are expected to begin in 2020. Building research labs or programs from the ground up takes time, though.
The university's Faculty Senate also approved earlier this year the use of a new job title, research professor, for researchers and scientists who are not tenured or on the tenure track, but still lead research projects. Research professor is a title most other research institutions have and many say it will help UW-Madison researchers during the grant selection process.
UW-Madison's lack of such a title was one of the reasons cited by the university's Office for Research and Graduate Education when it fell from its standing among the nation's top five research universities for the first time in 2015.