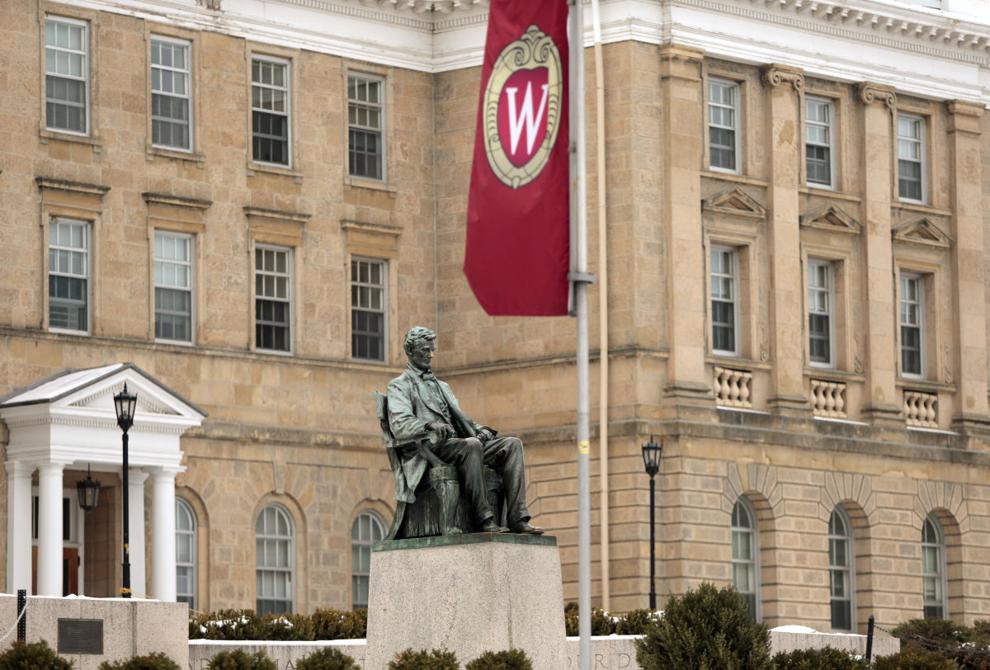 Nearly 33,000 University of Wisconsin System employees, including about 20,000 at UW-Madison, are moving to a new pay schedule next month that some staff say has caused confusion and raises concerns for campuses' lowest-wage workers.
To standardize and simplify the payroll process, the System is eliminating its monthly payroll cycle and will instead pay all employees every two weeks. The change will bring future "efficiencies," System spokesperson Mark Pitsch said, though he did not offer an estimated dollar amount of potential savings.
Contrary to what some employees have said on social media, the change will not lead to a two-week loss of pay. Staff who used to be paid at the end of every month will receive a paycheck in late July that covers the first half of that month. Pay for the final half of July won't arrive until mid-August — about two weeks later than under the monthly pay plan.
For workers who live paycheck to paycheck, the delayed payment could create problems, especially at the end of an exhausting school year when the focus is on anything but administrative changes, said Tim Dalby, a UW-Madison employee who serves as chairperson of the Academic Staff Executive Committee.
"This gets into questions of equity," he said. "It seems so simple when one has the savings and the emotional headspace to deal with something like this. For our lower-paid, paycheck-to-paycheck employees, they're going to have less time and less space to process the implications of this and what they need to do to make sure they don't go into debt or get dinged on their account."
"We are doing all we can to help our employees in this transition," university spokesperson Greg Bump said.
Graduate students are likely to be among the most affected by the change because their wages are some of the lowest offered on campus.
William Karpus, UW-Madison Graduate School dean, reminded students last week about the upcoming change in an email pointing them toward several resources, including short-term crisis loans, emergency support, and a paycheck estimator. He also suggested students may want to proactively communicate with their landlords.
To Jason Lee, co-president of United Faculty and Academic Staff, a longtime union on the UW-Madison campus that lacks collective bargaining powers, the solutions offered haven't been helpful.
"Have workers 'set aside savings,' and 'review personal finances.' That's their actual advice!" he said. "As if UW workers all have that savings. As if child care, housing, health insurance don't eat up a ton of everyone's paychecks. As if we didn't just spend the last year on furloughs and work share programs! They want us to contact our banks or landlords to change due dates. Have they met landlords in real life?"
Bump said the advice to contact landlords is consistent with recommendations from the Tenant Resource Center and was just one part of Karpus' message, which he said was taken out of context on social media.
Another concern about the new pay plan is the risk it may bring to UW-Madison's research enterprise.
Every dollar of research funding needs to be reported, which typically occurs on a monthly cycle, Dalby said. He worries that staff will need to make significant changes to track research spending under a biweekly payroll cycle.
The executive committees representing UW-Madison academic staff and faculty, in a letter to System officials late last month, argued the effect may ultimately eliminate any efficiencies by creating new administrative burdens.
The System says it's working closely with UW-Madison to ensure research activities are not negatively affected by the payroll transition.
"Moving to a single payroll system simply makes administrative and financial sense — and all reasonable transition issues are being addressed," Pitsch said.
Photos: UW-Madison's new chemistry building
A 10-story tower taking shape on University Avenue as part of a $133 million overhaul of UW-Madison's chemistry complex includes elements designed to reduce the energy needed to heat, cool and light the building that go beyond current state building code requirements.
Heat exchangers: Exhaust air from labs passes over over coils containing a glycol-water mixture that captures energy before the air leaves the building, transferring it to the fresh air supply, reducing the energy required to heat and cool the building.
Windows: An opaque ceramic frit, or screen, is baked into the insulated, floor-to-ceiling windows, creating an integrated shading device that allows maximum natural light while reducing glare and heat gain.