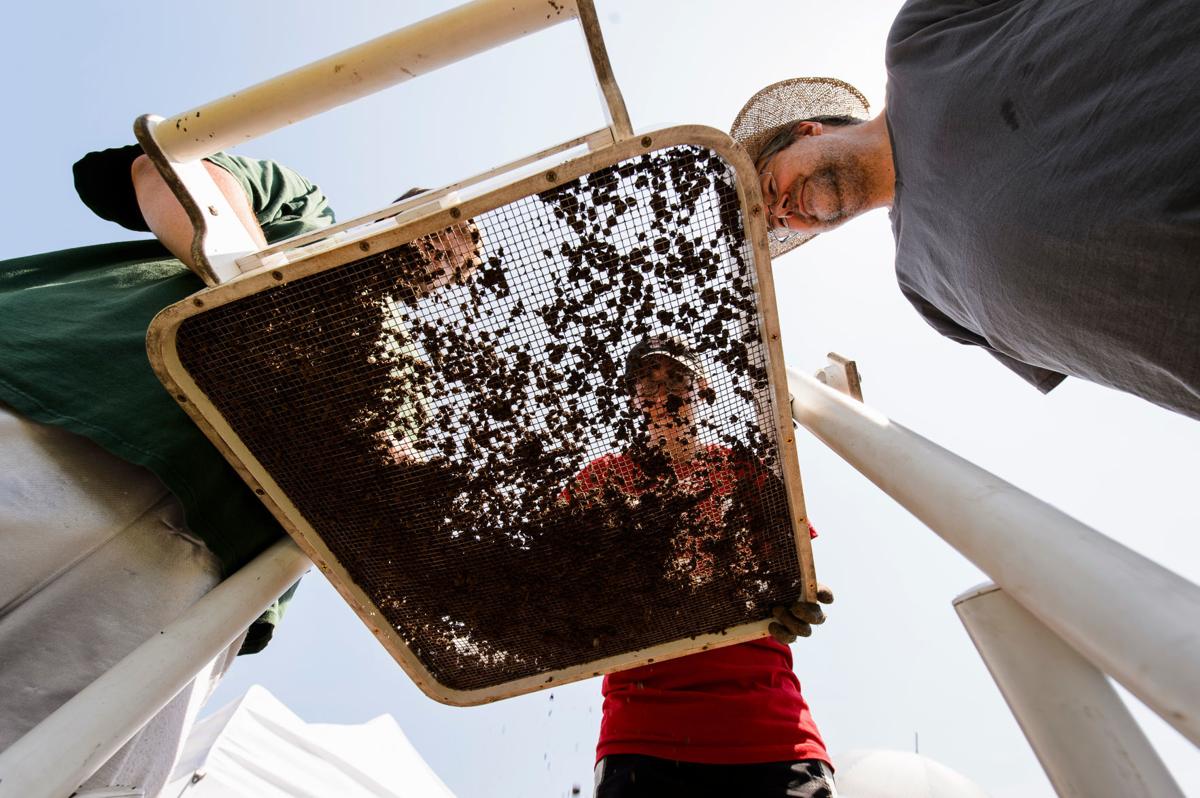 About 28 percent of UW-Madison undergraduates took at least one summer course in 2018, up from about 21 percent in 2014.
Officials said Wednesday that nearly 8,300 undergrads enrolled in at least one summer course this year, up from about 6,300 in 2014.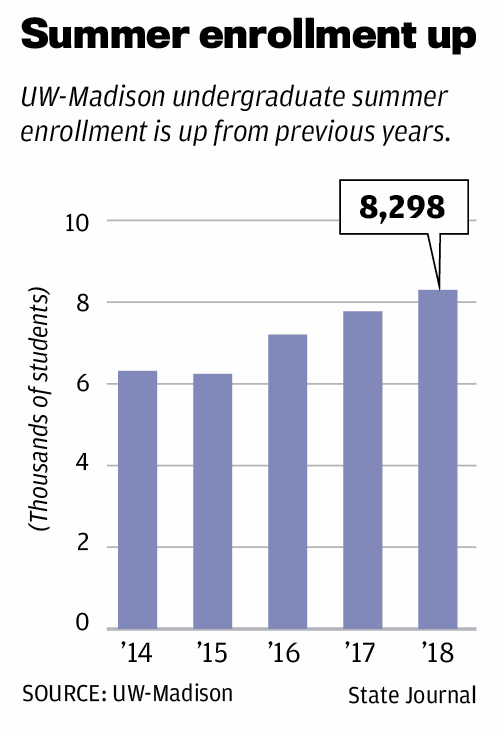 The increase is part of an effort that Chancellor Rebecca Blank began in 2016 to boost the number of undergraduates attending the summer session to more than 9,000 students by 2020.
Blank and other college officials say revamping the summer session to better align with students' needs reduces the time it takes to complete their degrees and student debt. It also boosts campus revenue amid years of cuts in public funding.
Revenue increased 13 percent, from $24.6 million in 2017 to $27.9 million this summer, according to university data.
Part of what's allowed the expansion of the summer term is the popularity of online courses among students because of the flexible schedule they offer.
Demand for these courses continues to grow, accounting for 22 percent of the courses offered and about 35 percent of total enrollment this summer, university data shows.
You have free articles remaining.
"Summer used to be about catching up and now it's much more about getting ahead," said Aphra Mednick, interim summer term director.
For example, a dozen incoming freshman studying mechanical engineering spent the semester on campus enrolled in a foundational engineering course that is a requirement for the major.
Students get a head start on their degree and lighten up their load for the fall and spring, Mednick said.
The "mechanical engineering summer launch" is one of several new programs that debuted this summer.
A four-week summer session offered a week after the conclusion of the spring semester was another new addition. The option attracted more than 1,000 enrollments, which is the total number of classes taken by students, some of whom may have taken more than one course.
The term, from May 21 to June 17, allowed students to complete a three- or four-credit course by mid-June and still have time for an internship, summer job or study abroad program, Mednick said.
"We want students to think of college as 11 semesters, not eight," she said.
Even if one of those semesters is spent working a summer job, officials want students asking themselves how each term fits into their career goals.
Financial aid can be a barrier for some students seeking summer courses if they have used up all of their aid in the spring and fall semesters.
The university offered summer study scholarships to nearly 1,000 students who had demonstrated financial need. Twenty of those students received a $1,000 Summer Finish scholarship that allowed them to graduate this summer instead of staying on campus for another fall.