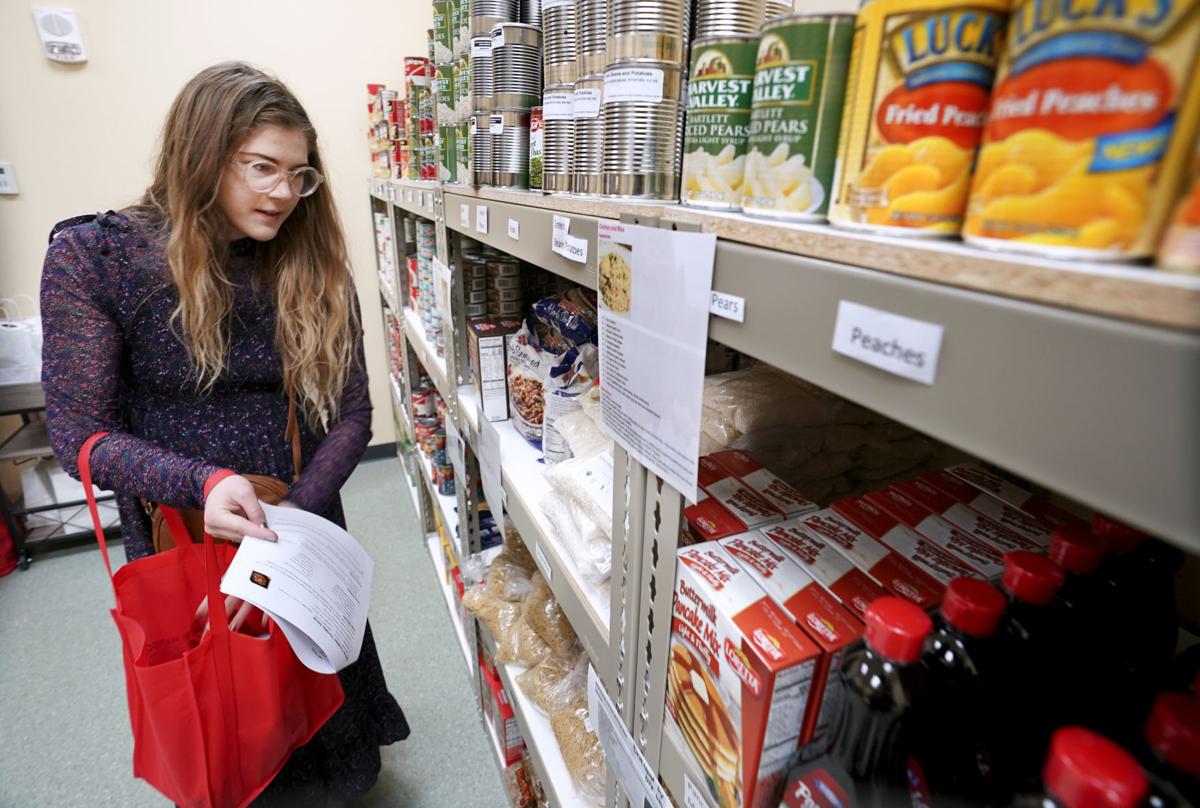 The grab-n-go snacks go like gangbusters.
Students stopping by the Madison Area Technical College food pantry want fruit cups and granola bars far more often than the creamed corn and tuna in a can.
At first, MATC student health educator Denise Holin thought it was simply students' preference for food that fit their busy lifestyles. But she kept talking to those stopping by the pantry, gaining their trust in a setting many feel discomfort or shame to find themselves in.
Soon she learned why portable food is more popular: Many college students lack can openers, and most have limited knowledge of how to put ingredients together to make a full meal.
Those are a few of the barriers Holin has identified among students visiting the pantry, which opened this semester.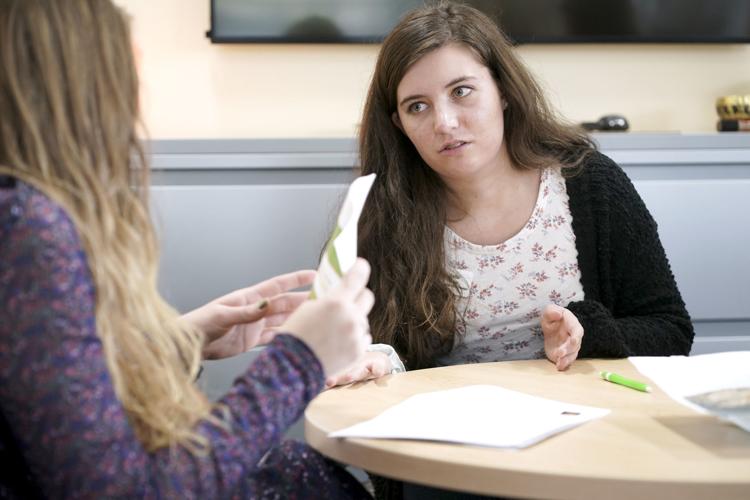 College officials budgeted $50,000 to stock the pantry this school year and address a relatively widespread problem plaguing community colleges — food insecurity, or having limited or uncertain access to food.
Their hope, however, is to move the pantry beyond a place to pick up packs of ramen and into a one-stop shop assessing students' entire well-being because other problems, such as health and housing, can affect students' hunger.
Students visiting the pantry can receive up to 10 pounds of nonperishable food each week. They walk away armed with an 18-page resource guide on nearby food pantries, meal prep and other resources available to them, including the college's legal and dental clinics. Employees can help determine whether a student may qualify for food stamps. And occupational therapy students teach pantry-goers lessons including grocery shopping on a budget and where to find easy, nutritious recipes to make.
Holin has recorded more than 250 student visits since the pantry opened Sept. 17. Several of those visits came from Tyra Leonard, a 21-year-old studying photography.
With rent, tuition and other bills to pay, Leonard said she skimps on food, and others in her classes often do, too. Before the pantry opened, she typically ate just one meal, dinner, each day.
"With so little time and money, it's hard to eat," she said. "There's a lot of students hungry in class. I wish they would have opened (the pantry) sooner."
The pantry has cut her grocery bill roughly in half, and Leonard has promoted the resource to friends and classmates, but some seem embarrassed to stop by, she said.
You have free articles remaining.
"There are students coming here who never in a million years thought they'd be coming to a food pantry," said Katie Campbell, one of the occupational therapy students helping pantry-goers with meal management and cooking lessons. "We're trying to empower them to take care of themselves."
An informal survey of about 1,100 students by the college's Student Senate in 2017 found that a third skipped meals because they couldn't afford to eat, and one-fourth had gone at least one entire day without food.
Holin has heard from some students who tried donating blood, but couldn't because their iron levels were so low.
"Kids are undernourished," she said.
That's why the occupational therapy students developed easy, slow-cooker recipes taped near the pantry's shelves as ideas. Pantry-goers who sign up for the students' full lesson even receive a slow cooker to take home.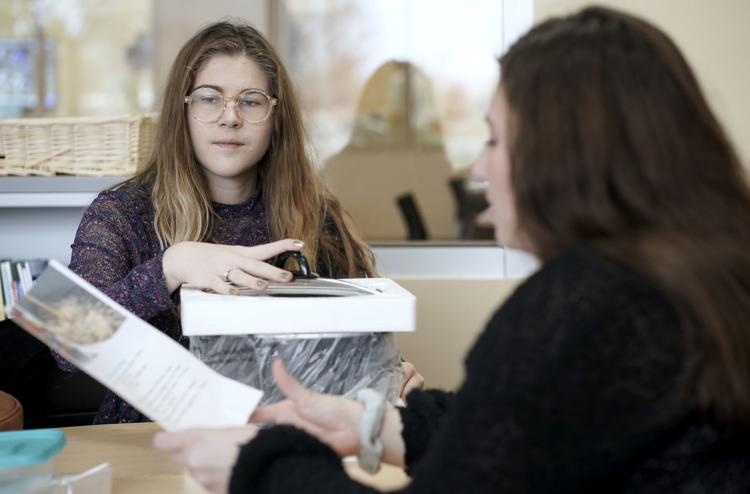 A must-have
Sara Goldrick Rab, an education professor at Temple University in Philadelphia, has found in her work studying college students' hunger that about one in every two students at community colleges tend to face food insecurity. The problem affects about one-third of the student population at public universities, she said.
Goldrick Rab, who previously ran the Hope Center for College, Community and Justice at UW-Madison before moving to Temple in 2016, remembers speaking with dozens of students at MATC, also called Madison College, many of whom were hungry, homeless or both, during her research.
"This is a college retention issue," she said. "There's no way you're going to stay in school if you don't have enough to eat."
4 hours a week
MATC's pantry is open Tuesdays and Wednesdays for two hours each day. Holin tries to have it open a little earlier and later than the hours advertised across campus.
The goal is to make sure everyone who needs something has it, she said.
On a recent Wednesday, 10 minutes after the pantry officially closed, a woman reluctantly popped her head through the door to ask if the pantry was still open.
"Absolutely," Holin said, extending her arm to the shelves of food. "Come on in."