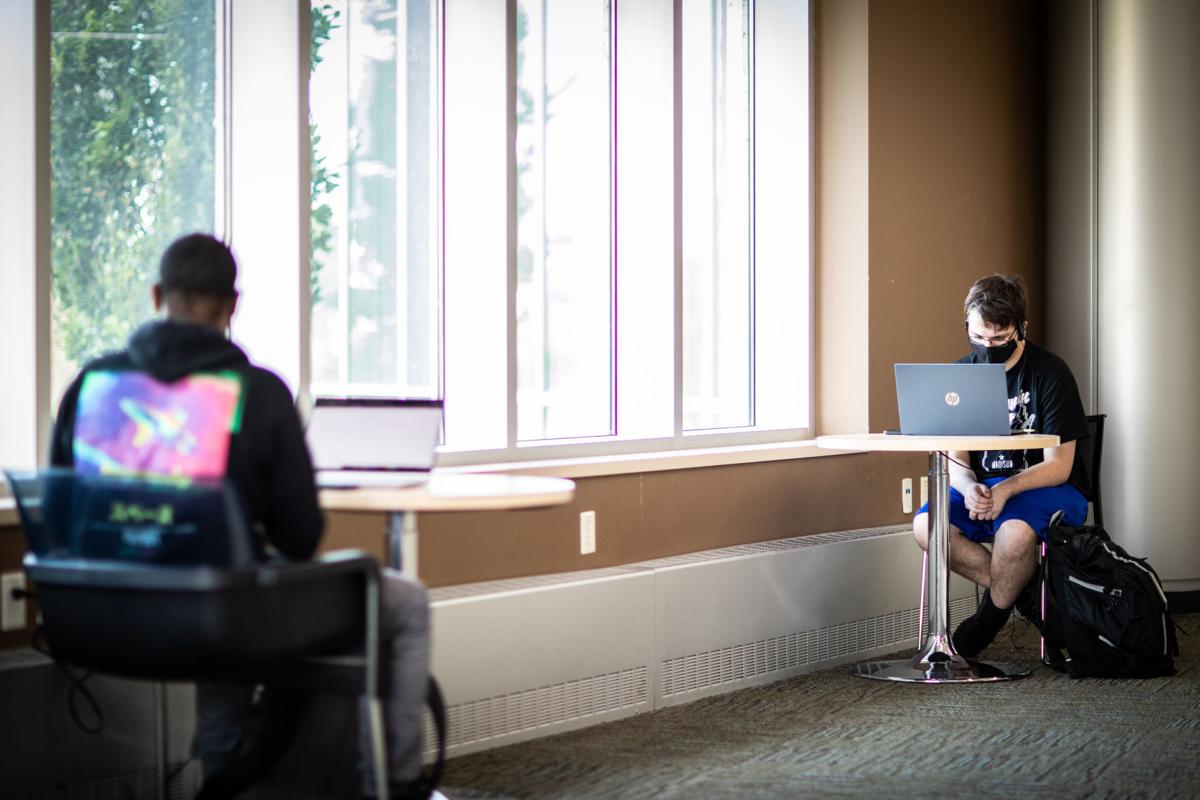 Several Madison residents on Thursday sued the state board that awards scholarships and loans to college students, alleging a grant program restricted to certain students of color is unconstitutional.
A law firm representing conservative interests, the Wisconsin Institute for Law & Liberty, filed the action against the Higher Educational Aids Board in Jefferson County Circuit Court on behalf of the residents, including a biracial couple who say their son doesn't qualify for the program.
The board administers the Minority Undergraduate Retention Grant program, which provides students of color with up to $2,500 per year to offset the cost of college. The grants are awarded based on financial need and available to students attending a technical college, tribal college or private nonprofit school.
State law restricts program eligibility to African American, American Indian, Hispanic and some Southeast Asian students.
WILL argues the program criteria amounts to racial discrimination — which is prohibited by the state constitution — because students who are Thai, Chinese, Japanese, Indian, North African, Native Hawaiian, Pacific Islander, or white don't qualify.
"It's hard to see a statute that is more discriminatory based on race than this one," WILL deputy counsel Dan Lennington said. "We're interested in pursuing cases where people are treated differently because of their race and this is one of the worst offenders."
Officials with the Higher Educational Aids Board did not respond Thursday to a request for comment.
Established in the 1980s, the minority grant program has helped students who face significant barriers in the pursuit of a college degree. Research shows Black and Hispanic students are more likely to drop out and less likely to graduate compared to their white peers. Black students who earn a degree also accumulate more debt.
"I would like to reiterate how important these grants are for people like me," a Ripon College student is quoted as saying in the program's 2019 report. "I would not have been able to complete my undergraduate degree without the help of the Minority Undergraduate Retention Grant. I now have a Bachelor's Degree in Psychology."
The grant program would see its funding double under Democratic Gov. Tony Evers' 2021-23 budget proposal. In the 2019-20 school year, the board awarded nearly $800,000 in grants to 729 students.
Among the five individuals suing are a Madison couple, Konkanok Rabiebna and Richard Freihoefer, with a teenage son who plans to attend college. Their ancestry — Rabiebna is from Thailand, and Freihoefer is white — makes them ineligible for the program, WILL's complaint states.
Two other plaintiffs, Dorothy Borchardt and Norman Sannes, are also Madison residents who object to their tax money being used for the race-based grant program. The fifth plaintiff, Richard Heidel, lives in Hobart, just outside of Green Bay.
"We're interested in pursuing cases that highlight this point: All people should be treated equally regardless of their skin color or where their grandparents are from," he said.