A UW-Madison COVID-19 policy banning third-party events from campus this summer led organizers of the Madison Mini Half Marathon & 5K to keep the race a "virtual" event for the second consecutive year.
Race director Jeff Graves called the decision "obviously disappointing" and said he didn't fully understand the university's rationale because organizers had already received approval from the city when UW-Madison released its policy in mid-May.
Adding to the confusion, the university earlier this month put out new guidance that would now allow for the Mini Marathon to take place in person. But Graves said it's too late at this point to rework the entire event for an in-person format.
The normal race route winds through campus, beginning in front of the Memorial Union, passing by the Kohl Center and Camp Randall and concluding at the base of Bascom Hill, with a party at the Terrace awaiting the runners.
"It makes the Madison Mini what it is," Graves said of the campus route. "We'll make the best of it this year virtually and hopefully be back live next year."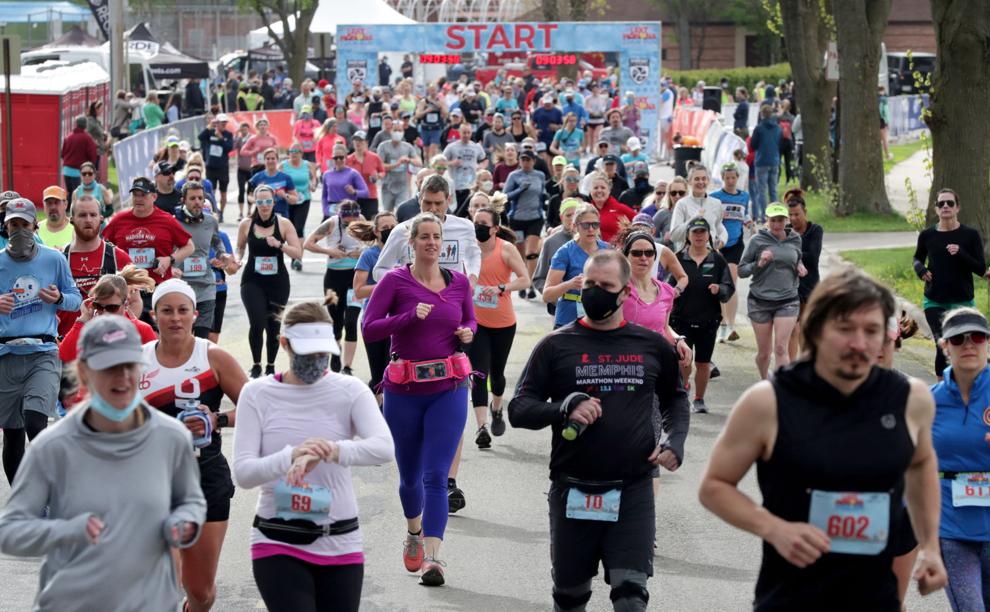 The cancellation of the in-person event, which normally draws 3,500 runners to campus, came shortly after about 1,100 people participated in the Lake Monona 20K/5K Run in early May. Organizers staggered the start of the 20K into several waves to space the runners apart because of a public health order in place at the time that required physical distancing.
Earlier this month, the city-county health department lifted its order restricting gathering size. UW-Madison subsequently updated its policies and now allows for events unaffiliated with or sponsored by the university to take place on campus.
"The whole thing to me is odd," Graves said of the shifting situation, though he was quick to add that he's grateful for UW-Madison's cooperation in previous years.
UW-Madison spokesperson John Lucas said organizing events and activities with longer lead times has been difficult on and off campus during the pandemic. He said the university looks forward to collaborating on Madison Mini Marathon in the future. The event is already booked for 2022 and 2023.
Between 700 and 800 participants are registered for this year's "virtual" run, which allows people to participate on their own sometime between July 17 and July 25.
Race organizers are trying to deliver as many elements of the event that they can, Graves said. For example, participants can stop at Festival Foods in Madison or Verona and pick up a free Wisconsin Brewing beer between July 24 and Aug. 30. Both companies are event partners.
"It's not like drinking a beer on the Terrace, but we're doing what we can," he said.