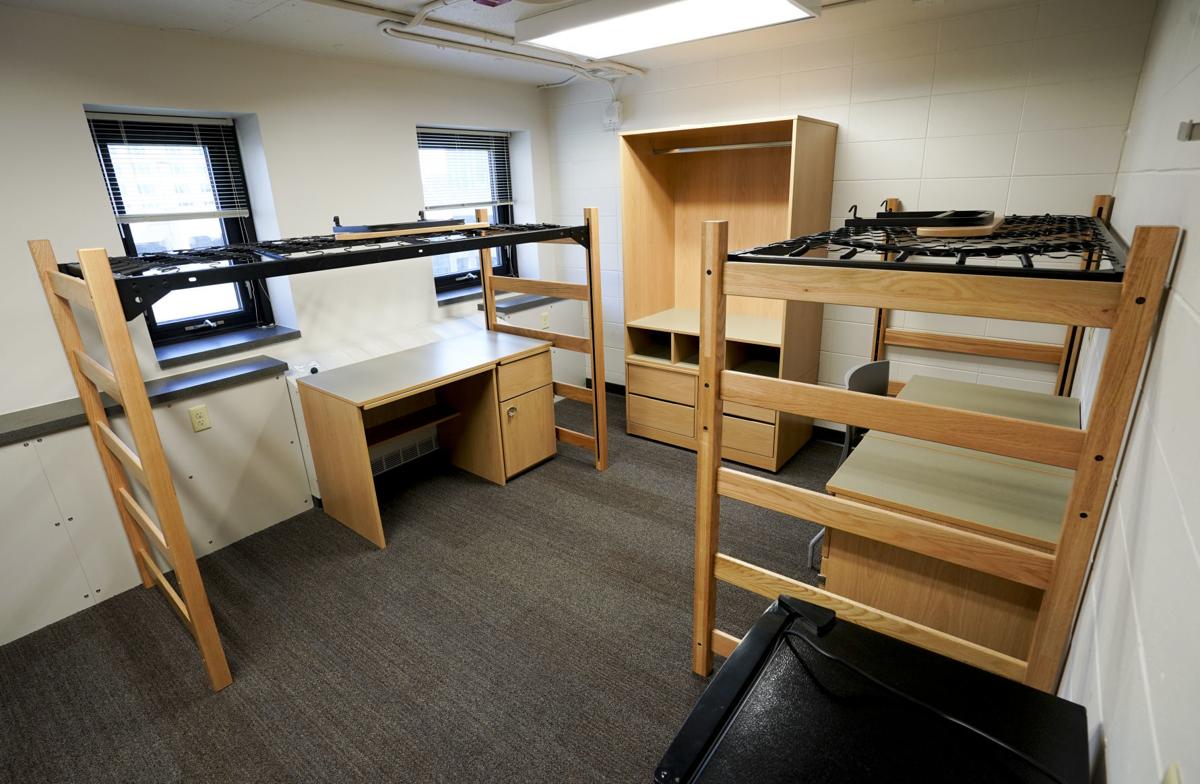 UW-Madison residence halls may transform into emergency overflow rooms if area hospitals fill beyond capacity because of COVID-19 cases, according to the university's student housing director.
The scenario — just a hypothetical right now, UW-Madison officials said — comes at a time when state health officials are unable to say how many intensive-care hospital beds, respirators and masks are available.
State department of Health Services Secretary Andrea Palm and Ryan Westergaard, chief medical officer, said Tuesday that officials are pressing the federal government for more supplies.
An analysis by the Harvard Global Health Institute published Tuesday projects that communities across the country, including some in Wisconsin, will have far too few hospital beds to handle COVID-19 patients. The model predicts about a fifth of adults who become infected will need to be hospitalized, though other research has suggested the percentage could be 5% or 15% of patients needing hospitalization.
Under the most optimistic scenario in which just 20% of the Madison area's adult population becomes infected over an 18-month period because of strong compliance with aggressive social distancing measures, the Harvard analysis shows area hospital beds operating at just under 100% capacity.
Every other scenario, however, shows Madison hospitals pushed beyond their limits. Spread of the new coronavirus over a shorter time period — six months or a year — would mean not enough hospital beds for patients. And a larger percentage of the population becoming infected with COVID-19 would equate to the same situation.
The Harvard study doesn't address other potential shortages, including whether hospitals have enough staff to handle a surge of patients.
The Wisconsin Federation of Nurses and Health Professionals called on hospital and state leaders Wednesday to approve a set of demands, including a hazard pay policy, child-care subsidies and free COVID-19 testing for all healthcare workers and a paid leave forgiveness policy.
"Healthcare workers are on the front lines of this battle, and the health of our community depends on their ability to do their jobs," a union statement said. "Our healthcare ecosystem is unable to meet the influx of needed care, but there are common sense changes that need to be enacted immediately so that we have a chance to rest and recover as individuals and as a community."
The Harvard analysis also assumes hospitals don't free up already occupied beds or add more beds, which is where UW-Madison's residence halls could potentially come into play.
'Just a hypothetical'
UW-Madison housing director Jeff Novak told students and parents in a Facebook Live video Wednesday that the university has fielded questions from Public Health Madison and Dane County about the possibility of using residence halls rooms as overflow and said UW-Madison would like to help if needed.
Moving the majority of students out of the university's dorms frees up room for overflow, though UW-Madison Housing spokesman Brendon Dybdahl said it is "just a hypothetical at this point."
UW-Madison announced Tuesday that the rest of the spring semester would remain online. The university also asked the thousands of students living in its residence halls who moved out temporarily for a month to schedule a time in the coming weeks to come back and retrieve the remainder of their belongings.
Some far away
The Tuesday announcement understandably panicked some students and parents, particularly those from out of state. Some living in Illinois and California are under orders restricting travel, leaving families with no way to collect the items they left behind when students moved out last week and over the weekend.
"Please don't worry," Novak told anxious students and parents listening to the live video. "Belongings can stay in there until you can pick them up or make other arrangements."
For example, a faraway resident can email University Housing officials with the name and copy of the identification card of a roommate or friend who may be in a position to collect items on their behalf. Housing staff can also help students, he said.
Contingency plans
About 1,100 students remained in the dorms Wednesday because of extenuating circumstances, Novak said. Officials may look to consolidate those students into fewer dorms and designate empty ones for emergency needs.
Some UW-Madison halls have already been identified as "first emergency placement," though Novak said the university will not use buildings with many residents' belongings still left behind.
Sign-ups for scheduling move-out are restricted to 20 people in a building at any given time. Novak, however, cautioned that moving out could end immediately if local, state or federal officials impose a no-travel order.
"We're asking you, if you are able to do that and get here in our sign-up process, please do so," he said. "We continue daily to get updates and be ready for possible need of our facilities, if asked, at a greater community level."
Concerned about COVID-19?
Sign up now to get the most recent coronavirus headlines and other important local and national news sent to your email inbox daily.