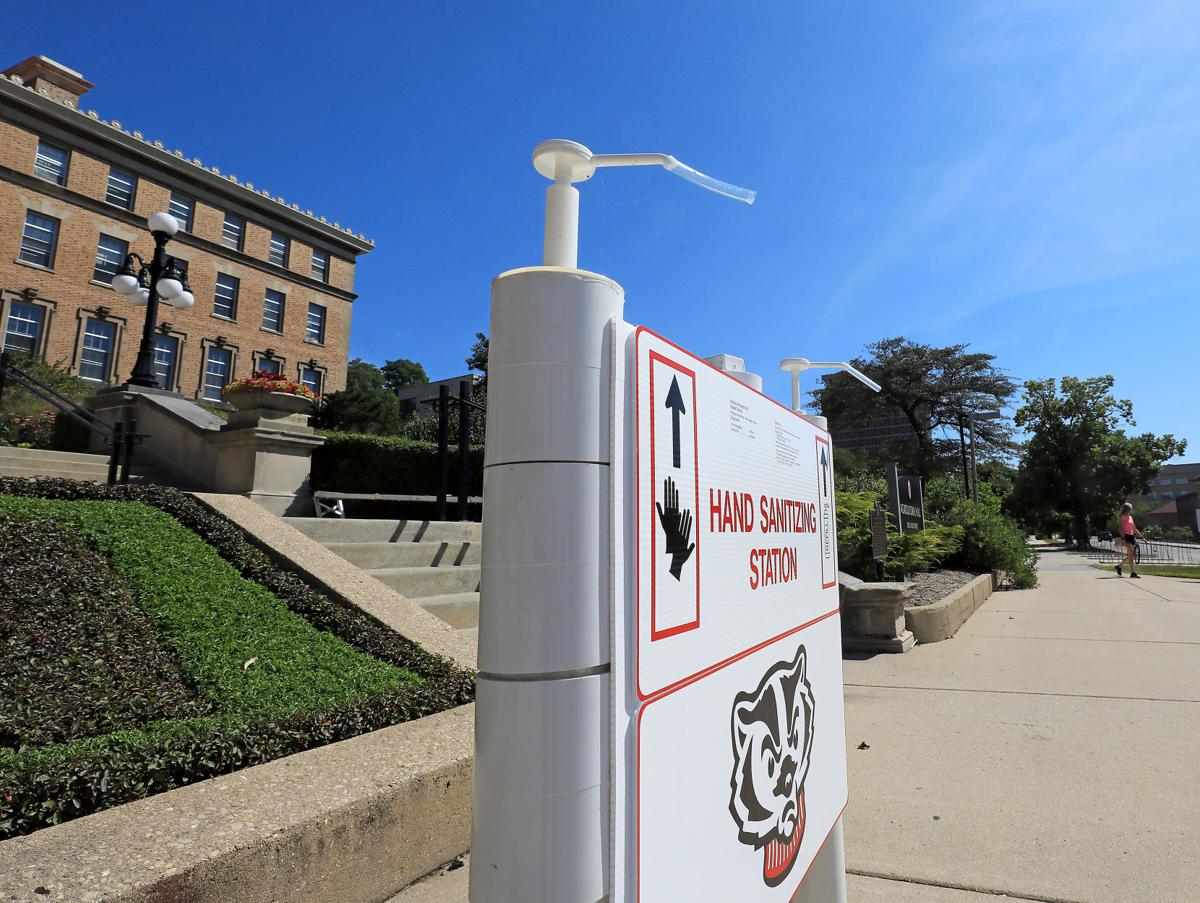 Some Madison-area elected officials are sounding the alarm on UW-Madison's reopening plan, alleging weak enforcement plans for students to follow public health guidelines and an "inevitable outbreak" on campus that may lead to larger community spread of COVID-19.
More than a third of the Dane County Board, nearly half of the Madison City Council and three of the Madison School Board's seven members signed a letter sent to UW-Madison Chancellor Rebecca Blank and Public Health Madison and Dane County director Janel Heinrich on Monday, one day before dorm move-in begins.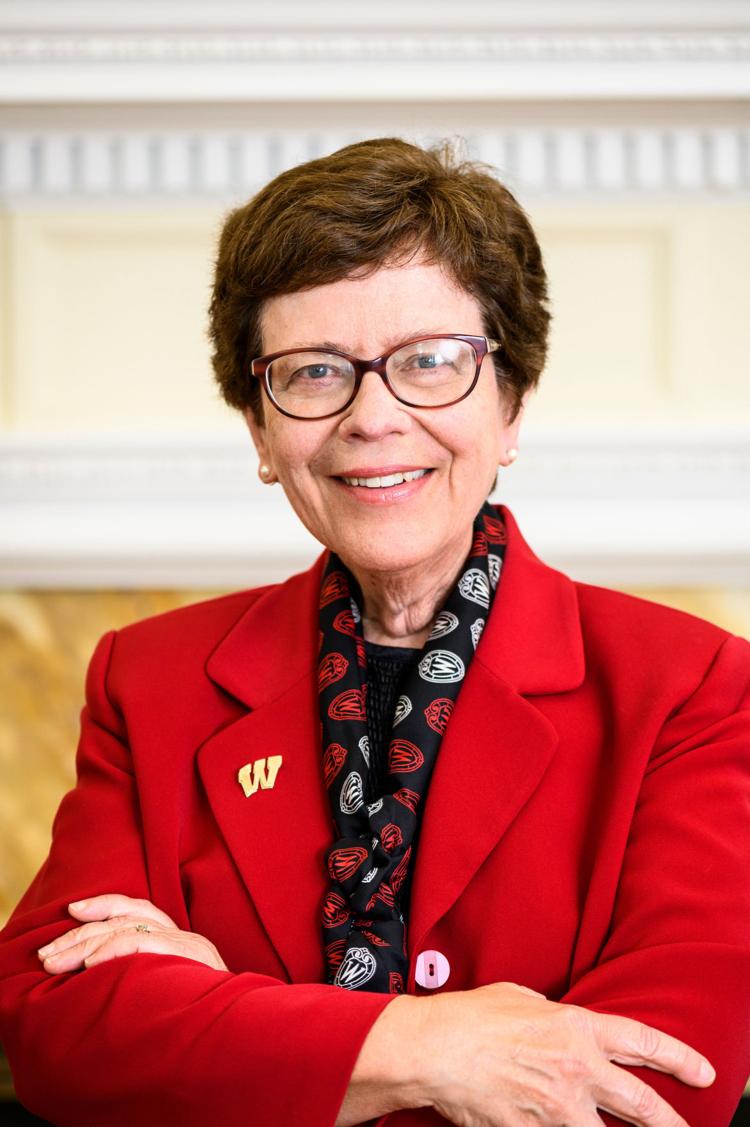 The letter asks the university to move nearly all classes online, leave most residence halls empty and publicly disclose what metrics would lead UW-Madison to cancel in-person instruction. It questioned whether UW-Madison's testing plan is enough, given that the majority of the student body lives off campus and will neither be required to get tested nor have access to the quarantine and isolation rooms available for students living in dorms.
"Why bring everyone back to campus until the inevitable outbreak, which will require a vast amount of public health resources to address, and the potential spreading of the virus to multiple communities?" the letter asks.
Another major concern among letter-signers is how the university's reopening may affect the county's K-12 schools. An emergency order issued Friday evening requires all schools teaching grades 3-12 to teach online until certain health metrics are met. Bringing thousands of students into the dorms and offering some elements of face-to-face instruction in about 45% of UW-Madison courses jeopardizes the county's ability to meet those metrics, potentially delaying schools from resuming in-person instruction.
"We expect more from UW-Madison and its relationship with the Madison and Dane County community," the letter says.
No 'extra burden'
Blank defended the decision to reopen campus at a faculty committee meeting on Monday, saying UW-Madison will nearly double the number of tests administered within the county and add 35 contact tracers to the county's ranks.
The number of tests UW-Madison plans to administer — up to 8,000 weekly, covering roughly 15% to 20% of the students and employees expected on campus — closely compares to the percentage of people being tested at the Alliant Energy Center, she said. UW-Madison will run the tests in its own labs and shoulder the cost, which is estimated to be $15 million.
"We do not want (to place) any extra burden" on the city-county public health agency, she said.
The university plans to begin publicly reporting its campus testing results Wednesday, Blank said, but cautioned that there will be an initial uptick in positive cases. That's in part because all students living in residence halls will be tested before moving in, but also because there will simply be more testing.
"When you double the number of tests, you're going to increase and find more positive cases," she said. "That's actually good because it means you're identifying cases, isolating them and eliminating community spread from them."
No numbers
The decision to move online would be informed by many variables, including the number and percentage of people testing positive, the capacity of the university's on-campus isolation and quarantine spaces, the county's percentage of people testing positive, the capacity of the health care system and any anticipated testing supply shortages. But officials haven't provided any indication on what range those metrics would need to reach in order to start a discussion on scaling back.
The University of Wisconsin System will also be involved in any decision to shut down part or all of campus, Blank said.
Interim System President Tommy Thompson said Friday that he had an idea for when a COVID-19 outbreak would trigger campuses to shut down, but he won't publicly detail that threshold. He also said the System's testing plans are "second to none."
The younger set
Concern spread earlier this summer when the county saw a large spike in coronavirus cases among people in their 20s. The county's COVID-19 caseload has fallen in recent weeks even as a considerable percentage of the student body lived in Madison over the summer, suggesting to university officials that changes in behavior took place among students.
"It gives us a certain amount of optimism that students who have been here have done what's necessary to slow the spread of the virus," provost John Karl Scholz said at the Monday meeting.
UW-Madison students will be asked to sign a Badger Pledge stating they agree to a mask mandate and physical distancing. A group of student health ambassadors will help remind students of those expectations.
Officials met last week with Greek life leaders who committed to skipping events with alcohol this semester and promised that any parties will meet public health guidelines, Blank said. A county order currently restricts indoor gatherings to no more than 10 people and outdoor events to no more than 25 people.
But letter-signers said the lack of enforcement associated with the plan places "an unfair burden on students, who are likely to be the scapegoats for administrators' poor decisions."
No sign of survey
They are also troubled by UW-Madison officials pointing to "overwhelming feedback" from students on their preference for in-person instruction as part of the reason they will reopen campus this fall.
The university's response to a public records request earlier this month for any survey results asking students whether they wanted to come back this fall — no such campuswide survey was conducted — led some people to feel misled.
"When Chancellor Blank says that all corners of the campus university have provided input into the reopening plan, it suggests they've actually done the work to understand the concerns and interests of all stakeholders," said School of Education graduate student Rob Timberlake, who submitted the records request. "I'm not implying that all students or a majority only want online instruction, but I think there are a sizable number of undergrads uncomfortable returning to campus."
UW-Madison received input from various campus groups, including from student government and the university's faculty and staff union, as the reopening plan took shape. Additional feedback was received through emails and on social media. Nowhere did the university explicitly say a full student survey was distributed, officials said.
Public Health Madison and Dane County spokeswoman Christy Vogt said the university's decisions affect the entire community, not just campus. Its reopening plan follows many public health requirements and recommendations, she said, but the city-county health agency doesn't have the authority to enforce local emergency orders against UW-Madison because it is a state agency.
Vogt did not address a question on whether the agency supported an online start to the semester instead of the university's current plan.
---
UW-Madison students will be asked to sign a Badger Pledge stating they agree to a mask mandate and physical distancing.
Concerned about COVID-19?
Sign up now to get the most recent coronavirus headlines and other important local and national news sent to your email inbox daily.