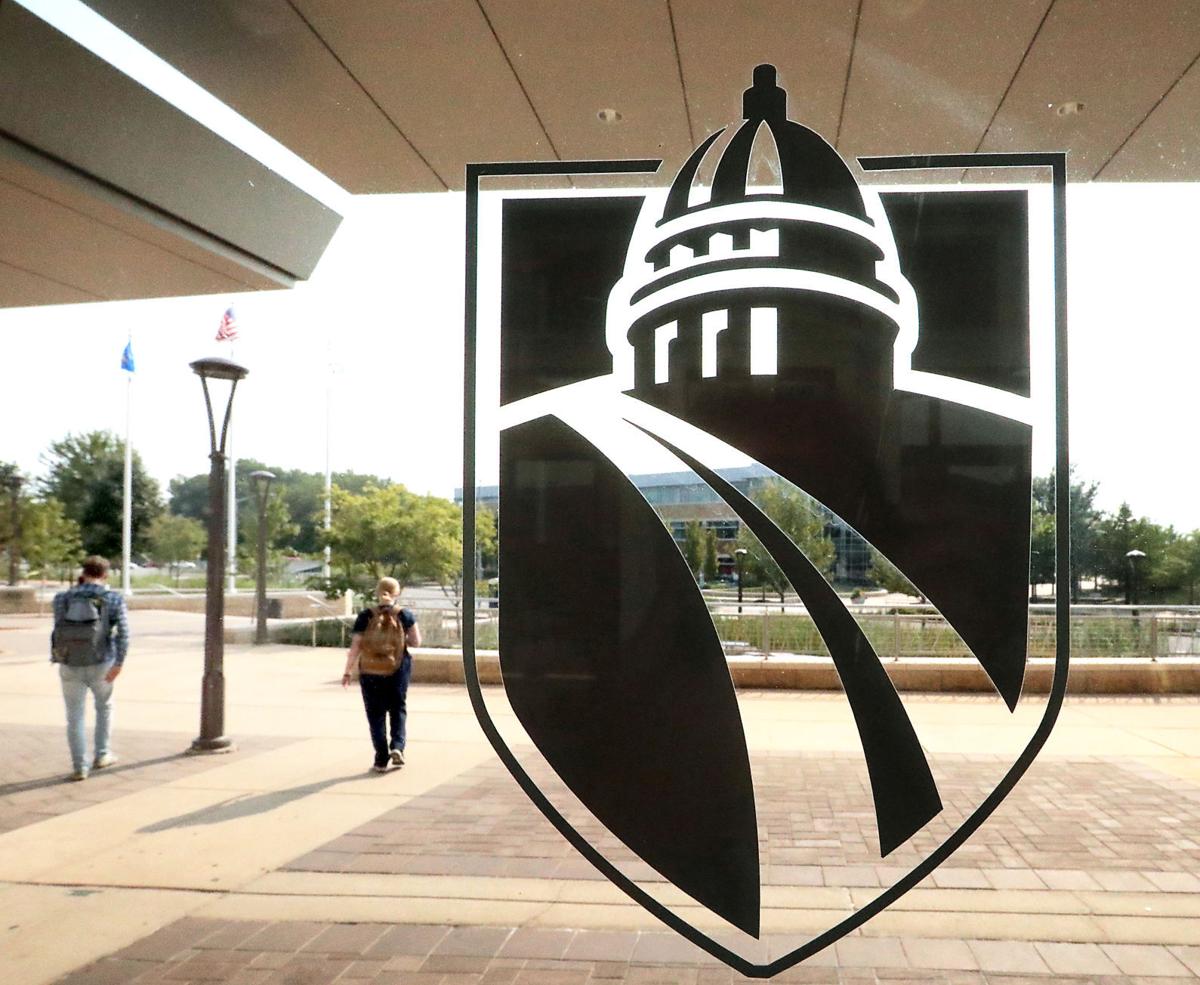 Madison Area Technical College used federal COVID-19 relief money to erase $4 million in debt owed to the school, clearing the accounts of nearly 4,500 students who struggled financially during the pandemic.
The move could bring hundreds of students who dropped out during the pandemic back to campus this fall.
More than 100 who previously faced a hold on their accounts that prevented them from registering for classes have re-enrolled, said Keyimani Alford, dean of student access and success. Notifications have only started going out in the past two weeks so he expects that number to increase.
"They're definitely getting the message," he said. "They can pick back up where they started."
Paying off the outstanding balances on students' accounts is one part of a broader national effort to help students continue their education amid the upheaval caused by the pandemic. Colleges and universities collectively received about $77 billion in federal COVID-19 relief funding, with about half of the money going to direct aid to students and the remainder going to schools.
Only in the most recent round of the three waves of stimulus money did institutions gain the flexibility to write off student debt owed to their school, Alford said. The college decided to use its own share of federal money, not the student allocation, to erase students' debt.
"We were having a conversation about how we can use the institutional funds to best support students," he said. "This provides an opportunity for them to have a reset."
Community and technical colleges serve a large number of students of color and those from low-income families who often juggle jobs and families, and even in normal times struggle to make ends meet. Since the pandemic hit, many have lost work, loved ones or their homes. So it's no surprise that these colleges suffered the steepest enrollment losses over the past school year.
A helping hand
To be eligible for the debt relief, students must have been enrolled at MATC, also known as Madison College, at some point between the spring 2020 and spring 2021 semesters. They also had to have an outstanding balance on their account, which can come from an unpaid tuition bill, technology fee, parking ticket or other fine. All students who met the criteria qualified for relief, regardless of income.
The most money forgiven for an individual student was $6,830, Alford said, with the average coming out to about $900.
Madison College notified the 4,462 students eligible for the debt relief earlier this month. About 84% of them weren't enrolled for classes this fall, although for some it's because they've already graduated, he said.
Financial aid staff on Alford's team also made some phone calls to individual students. Several of the students broke down in tears after hearing the news, he said. One student, he recalled, felt on the verge of giving up on her schooling but said the call emboldened her to go back to school.
"I told (my staff) it was one of these times they can be a dream maker," he said.
The help won't end there. Madison College also has about $11 million in direct student aid to distribute over the next school year.
Students who complete the financial aid form commonly known as FAFSA are automatically awarded a grant based on their financial need that can be used for any education-related expense, such as tuition, books, housing, or WiFi. Others can apply for the grant by filling out a short form. Any student is eligible regardless of the number of credits they take.
Other schools
"What Madison College is doing is removing what could be a very significant barrier to a lot of students," said Terry Hartle, a senior vice president at the Washington, D.C.-based American Council on Education. "This is a tremendous social policy and one of the best things they can do to help students get back on track."
That said, schools serve populations with differing needs, he said. Some have used their federal money to keep employees on the payroll. Others have used the aid to offset large losses in dorm and dining hall revenue. Hartle said it will be at least six months before he can fully assess how many colleges took this particular route in reducing students' outstanding balances.
UW-Madison received $53.4 million in the most recent round of federal COVID-19 relief money, of which at least $26.7 million must go to students. The university continues to respond to emergency student requests but hasn't finalized how the money will be distributed for the coming year, spokesperson John Lucas said Monday.