The boxes are packed, the offices emptied and all that's left to do is turn out the lights.
Madison Area Technical College's Downtown campus will close next Friday, marking the end of a 98-year occupancy just a block from Capitol Square.
Opened in 1921, the six-story building at 211 N. Carroll St. has for nearly a century served thousands of nontraditional students.
High school equivalency diplomas offered a second chance to many. Associate degrees paved a path toward a higher-paying job or pipeline to a University of Wisconsin campus. Continuing education classes encouraged lifelong learning.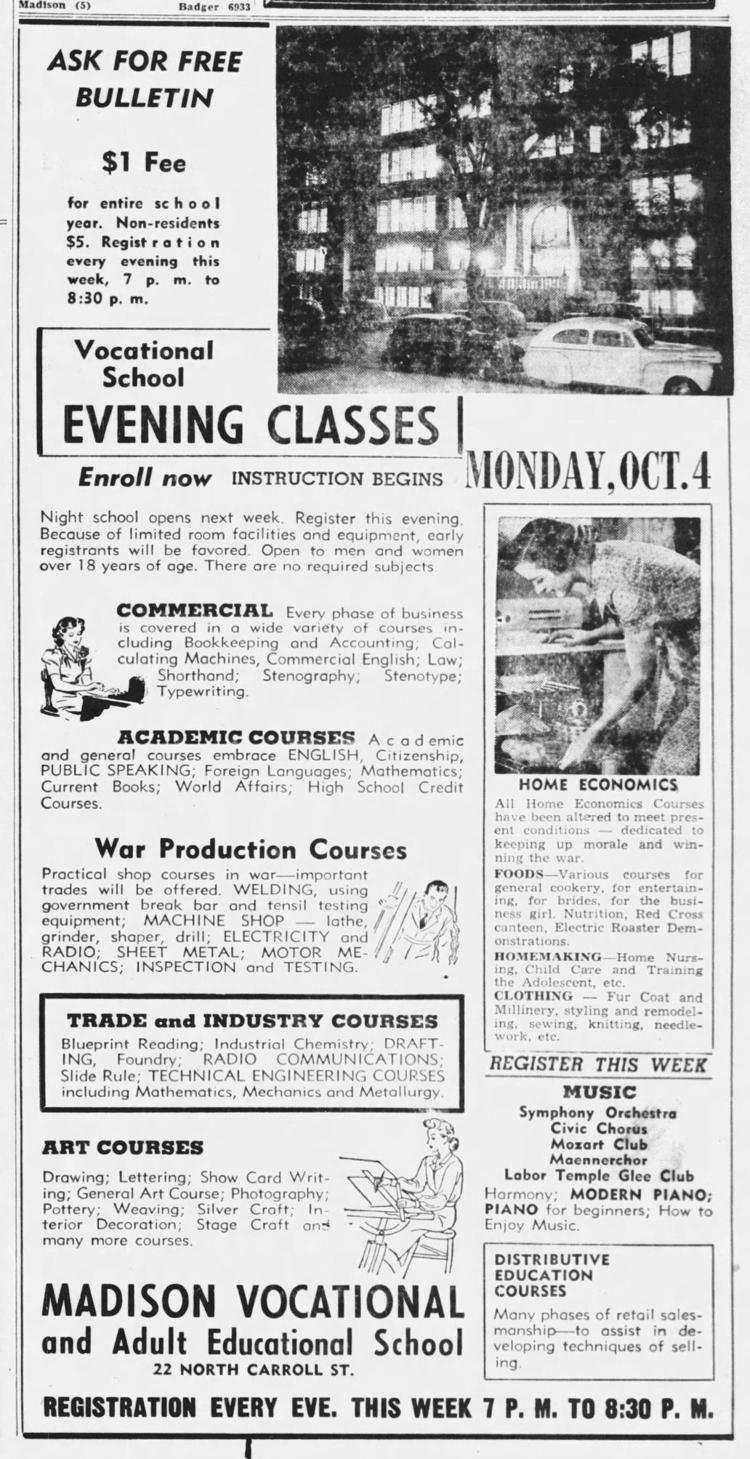 "It's such a torn feeling because we enjoyed being a part of the Downtown culture," said early childhood education instructor Emily Pink, who has worked in the building for 20 years. "But it's hard to be sad when something so exciting is coming up."
MATC'S longtime commitment to meet the city where its needs are led it to the South Side, where some of the poorest and most diverse neighborhoods will be served by a new 75,000-square-foot campus.
The Goodman South campus, a roughly $24 million project funded entirely through donations, will open to students Sept. 3 at South Park Street and Badger Road.
"There's a lot of connectivity to the Downtown campus throughout our history," MATC President Jack Daniels said. "The connectivity is not lost. We still serve a 12-county region and about 35,000 students. But as times change and evolve over time, the college is looking at the best place to serve."
The Downtown building's sounds — the hum of old, rickety elevators, the rattling of aging pipes, the bustle of busy campus life — have faded in recent years as officials gradually moved operations to MATC's other campuses.
"It's so quiet," Pink said on Friday.
She was one of the last few employees packing up in the two-week period between when the semester ended May 17 and when MATC, also known as Madison College, officially leaves May 31.
You have free articles remaining.
Register for more free articles
Stay logged in to skip the surveys
In the offices of the early childhood education program, as instructors boxed up belongings, they discovered a piece of paper that had slipped behind a cabinet. The document turned out to be the certificate establishing the college's early childhood education program in 1979. Pink said it will be displayed at the Goodman South campus.
"Closing the Downtown campus was a really hard decision to make," said Valentina Ahedo, dean of MATC's metro campuses.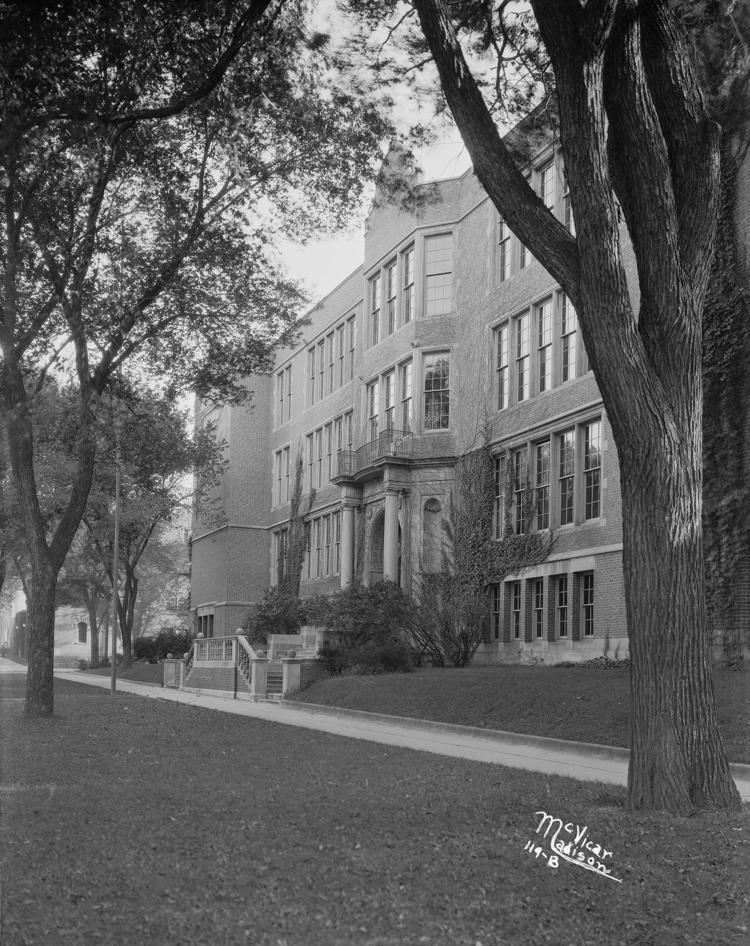 For about 50 years, the campus sat next to Central High School, a melting pot of diversity where many immigrants' children attended, according to Timothy Bruer, a former City Council member who attended Central High School through his sophomore year when the school closed in 1969.
Central High was torn down in the mid-1980s, but the school's arched entryway remained. A proposal to knock it down for a parking ramp in the early 1990s was met with outcry from Central High alumni, he said. The arch had become a symbol of old Madison, its history and rich diversity.
"The appreciation to MATC in keeping the arch is heartfelt by thousands who grew up in Madison," Bruer said.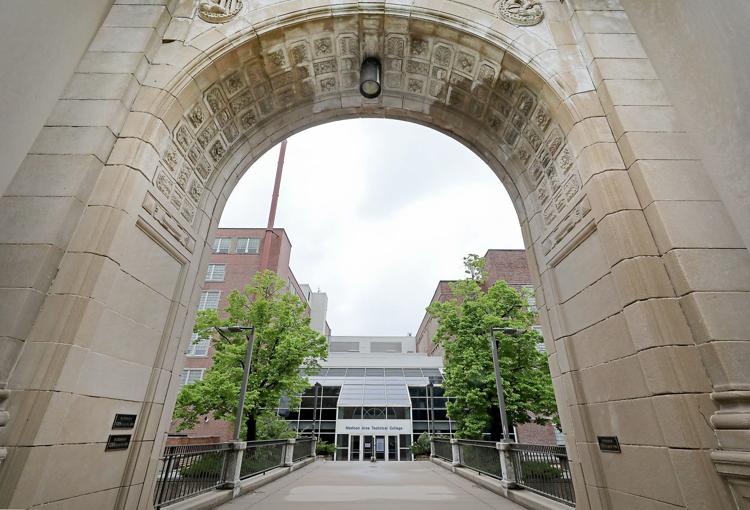 Hotel developer Drury Southwest, which has leased the Downtown site from the college, will begin converting the building into a 207-room Drury Plaza Hotel in July with tentative plans to open in late summer 2021. It also plans to replace an existing parking area along Wisconsin Avenue with a new four-level parking structure, some retail space and 112 more hotel rooms on upper floors.
The company has done a number of historic renovations, senior vice president Herb Wedemeier said. He pointed to Drury Plaza Hotel San Antonio Riverwalk, formerly the Alamo National Bank, where safety deposit boxes were incorporated into the hotel's restaurant and bar.
"Our guys love the old buildings," he said. "It's not cookie-cutter construction. We try to keep the history and also make it hospitable for our guests."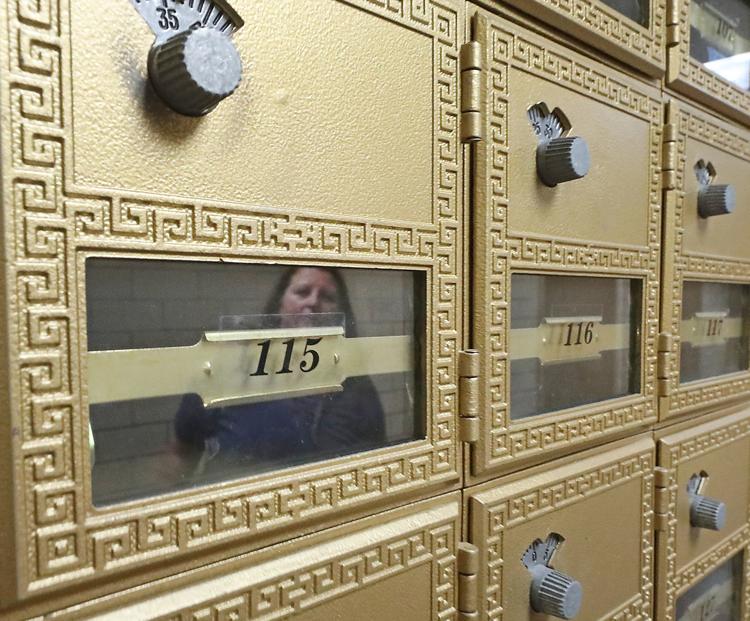 Dave Alberson, Drury vice president of architecture and design, said the building's windows will be replaced with ones that are more energy-efficient but in the original style. Smaller details, such as staff mailboxes, might be incorporated into the design as well.
And the arch will remain on site, Alberson confirmed. Crews will dismantle and rebuild it near the entryway to the new addition.
It will connect the old with the new.