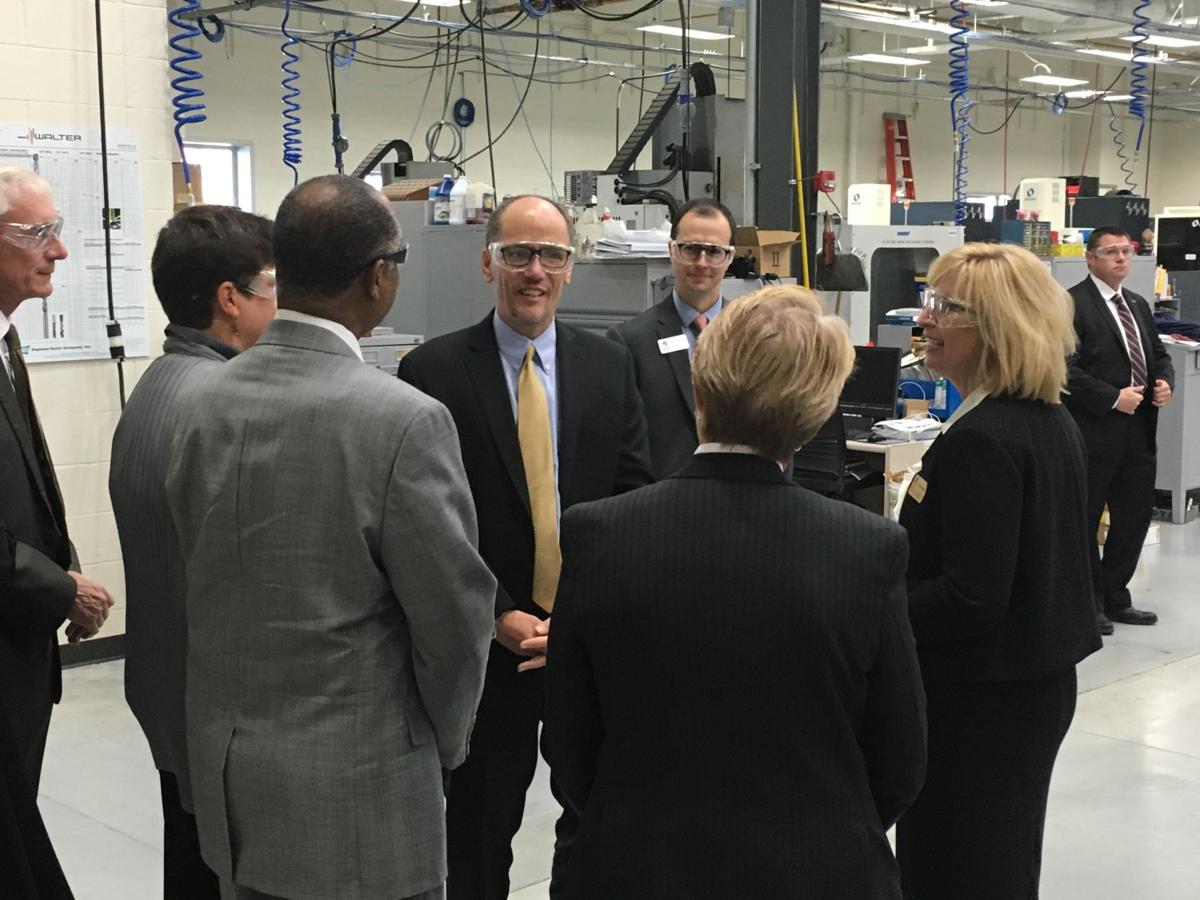 Wisconsin's Department of Workforce Development will add apprenticeship programs in new fields thanks to a $1.5 million federal grant that Labor Secretary Thomas Perez announced at Madison Area Technical College on Friday.
The grant, part of $50.5 million in new U.S. Department of Labor funding for apprentice programs across the country, will go toward apprenticeships in the health care, financial services and biotech industries. It will also allow Wisconsin to expand its existing construction apprenticeship program, according to DWD.
In total, the federal funding will pay for 427 new apprenticeships in Wisconsin.
Perez touted the value of those experiences, which give students paid, on-the-job training.
"Apprenticeship is the other college, except without the debt," he said.
Perez also toured an advanced manufacturing lab at MATC, and held a discussion with state workforce and education officials, employers, instructors and former apprentices to discuss the programs.
MATC, also known as Madison College, currently manages 946 apprenticeships, the vast majority of them in construction.