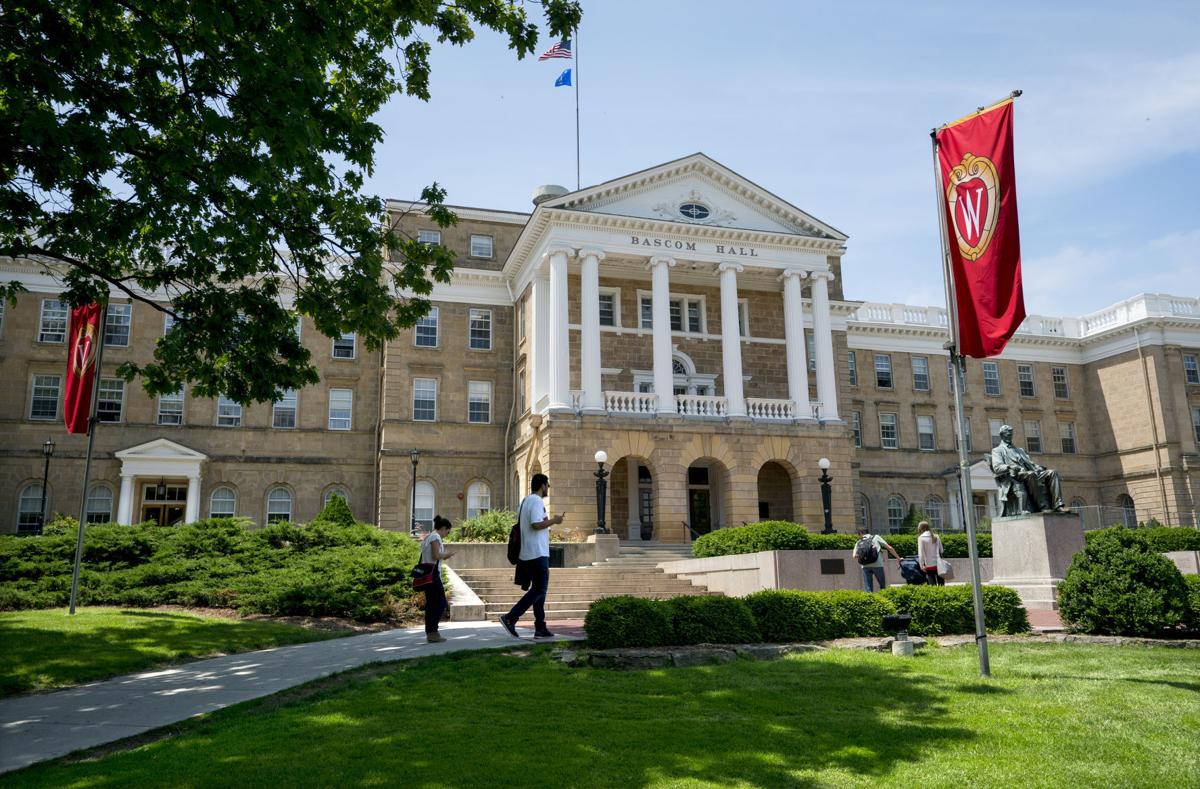 UW-Madison student Hannah Joyce has known since high school that she wanted to study abroad. And so when the time came, she found a program in Copenhagen, Denmark, that fit her academic needs, applied for the spring 2021 semester and got in.
Then UW-Madison informed her the program was canceled because of the pandemic.
Now entering her senior year, Joyce said she probably has one chance left to study overseas in the fall.
She anxiously watched COVID-19 case numbers coming out of Copenhagen for months. In early June, UW-Madison gave her program the green light.
After more than a year of dashed dreams for students hoping to study abroad, the university approved 21 programs to resume this summer and fall. It's a small sliver of the more than 200 programs offered pre-pandemic.
Because the majority of programs are still under review by the university, many students are in wait-and-see mode, wondering whether they should be packing their bags or preparing for a cold Wisconsin winter on campus.
Even for the lucky few, like Joyce, whose programs are approved, cancellation continues to be a possibility and some of the money already put down may not be refundable.
"It's kind of like, 'You got accepted! Asterisks. The program could still be canceled and you'll be out a lot of money,'" Joyce said.
About 100 students will continue their studies around the globe this summer and fall in destinations including Belize, Denmark, England, France, Ireland, Italy, the Netherlands, Norway, South Korea, Spain, Sweden, and the Turks and Caicos, said university spokesperson John Lucas. Five of the programs begin in July and end in August, while the rest will start in fall for either the semester or the entire year.
Because of evolving COVID-19 conditions, Lucas said programs are reopened on a case-by-case basis, taking into account guidance from the U.S. Centers for Disease Control and Prevention, State Department and other public agencies at program locations across the globe.
"We're glad to be moving toward circumstances where some in-person programming is once again possible," Lucas said. "The importance of global and cross-cultural engagement and understanding is more critical than ever."
Bon voyage?
While Joyce is excited to cross some countries off her bucket list and meet students from around the world, she is still apprehensive. Even as the pandemic wanes in the U.S., the uncertain state of the pandemic abroad could threaten her travels and cost her a lot of money.
She has not booked a ticket yet or secured housing because she is nervous about financially committing when uncertainty about the program remains. Joyce said she's grateful UW-Madison has approved her program but also feels the university has been fairly "hands off" in helping with pandemic-related complications.
"From a COVID perspective, I definitely did not know if I was even going to be able to go abroad in general, so I'm really excited that I was able to fit it in and that the university is willing to try and get us over there," she said. "I will say, it feels a little bit alone."
Lucas said study-abroad advisers have been working with enrolled students to help them plan for their programs and answer questions.
Other students are still holding out hope that their programs will be approved. Emma Kempf, an incoming junior, is one of them. She applied to study in Seville, Spain, this fall.
"I want to study abroad and have a more normal college experience after COVID, but I also understand that their decision is for my own safety ... and for the safety of local people," she said.