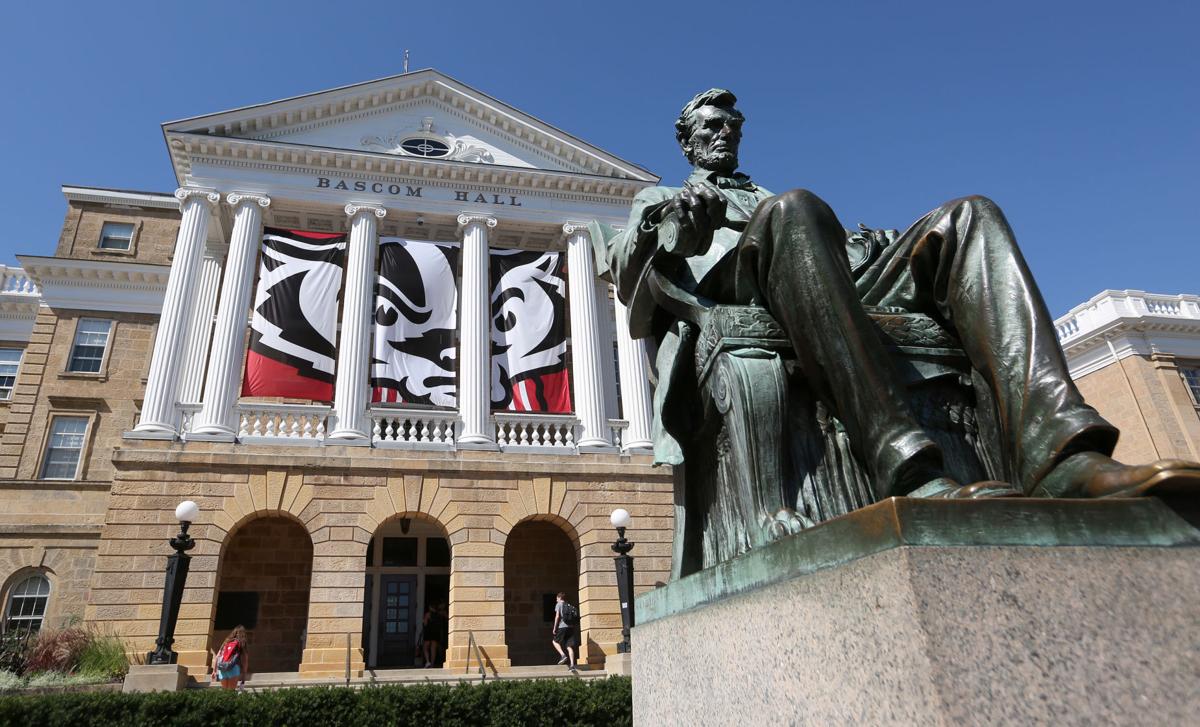 Wisconsin's Jewish community is calling on six University of Wisconsin System campuses, including UW-Madison, to reconsider their academic calendars for next year because the first day of classes conflict with Rosh Hashanah, one of the holiest holidays on the Jewish calendar.
University leaders expressed regret about the scheduling conflict but said it's too late at this point to change the calendar — a position that appears at odds with the System's attempt to change the calendar last June for COVID-19 reasons.
UW-Madison, UW-La Crosse, UW-Oshkosh, UW-Parkside, UW-Stout and UW-Superior scheduled fall classes to begin Sept. 7 or 8, the Tuesday and Wednesday after Labor Day. The seven other UW campuses are starting classes the week before Labor Day weekend.
Rosh Hashanah, which marks the start of the Jewish New Year, comes unusually early this year, beginning the evening of Sept. 6 and ending at sundown on Sept. 8.
The scheduling overlap creates a conflict for Jewish students and employees, a population of at least 4,000 at UW-Madison.
"No student or faculty member should be forced to make a choice between attending the first day of classes and observing a religious holiday," statewide and local Jewish leaders wrote in a late February letter sent to interim System President Tommy Thompson, the UW Board of Regents and chancellors at the six affected campuses.
The Wisconsin Jewish Conference, Wisconsin Council of Rabbis, Milwaukee Jewish Federation and Jewish Federation of Madison called the conflict "particularly problematic from a welcoming and inclusion perspective."
Thompson told Jewish leaders that academic calendars are developed far in advance and the conflict should have been avoidable. However, he said in his March 23 response, "any changes at this late date would have cascading effects on myriad areas from financial aid awards to course schedules."
UW-Madison Chancellor Rebecca Blank reiterated the same in a letter sent Tuesday to UW Hillel. Blank said she "deeply regret(s)" the calendar conflict and moved the university's convocation, a formal welcoming event for new students, from Sept. 7 to Sept. 3.
Administrators will notify UW-Madison instructors about the holiday and direct them to make course materials available in a remote format so Jewish students aren't disadvantaged for missing class. The university also formed a working group to review upcoming academic calendars so similar conflicts could be avoided in the future.
Past practice
Changing the academic calendar is a heavy lift, especially at an institution as large as UW-Madison. But it's not unprecedented.
Jewish leaders noted in their letter that then-governor Thompson signed a bill allowing the System to start the 1994 fall semester on Sept. 1 as a one-time accommodation to avoid classes conflicting with Rosh Hashanah.
Under state law, UW campuses cannot start classes before Sept. 2.
More recently, the System asked the Legislature last June for permission to start the fall 2020 semester a few weeks early in order to finish by Thanksgiving. The intent was to reduce the number of students traveling back and forth at a time public health experts correctly predicted a surge of COVID-19 infections would occur. 
The Legislature never took up the System's request, so most campuses instead moved all classes online after the holiday, allowing students to stay home and finish up their courses remotely.
It's unclear why a calendar switch was attempted last summer, but moving dates around this spring is considered too late to change. 
System spokesperson Mark Pitsch declined to comment beyond the reasons outlined in Thompson's letter. UW-Madison spokesperson John Lucas said the university contemplated a calendar change for last fall but decided it was "too impractical" and so "no advocacy was undertaken."
Campus diversity
Jewish leaders said the scheduling conflict sends a message about institutional priorities at a time when diversity and inclusion are often touted on college campuses.
"It is very hard to say to a community, 'We're serious about these things and on your holiest day we're starting classes,'" said Greg Steinberger, president and CEO of UW Hillel, an organization for more than 4,000 Jewish UW-Madison students.
Steinberger estimates the city of Madison has about 5,000 Jewish households, many of whom work for or have connections to UW-Madison. 
Even for UW campuses located in places without a large Jewish community, he said other faith groups may run into similar scheduling problems. 
"It really does go beyond the Jewish holiday of Rosh Hashanah when we talk about the diversity of our campuses," Wisconsin Jewish Conference executive director Michael Blumenfeld said. "It does show us that there doesn't seem to be a clear policy and I hope it's something they address at a System level."
---
6 lives disrupted: How COVID-19 changed Madison
The torrent of disruption to daily life over the past year has been inescapable.
Calendar squares filled with weddings and events cleared. Vacations vanished. Schools shuttered and hand sanitizer was in short supply. We learned new words, like social distancing, herd immunity and doomscrolling. 
COVID-19 affected every person, every family. It's taken nearly 6,500 Wisconsinites from us, including 278 in Dane County.
Here are six stories from people whose lives and jobs changed over the past year.
There are an estimated 4,000 Jewish students and employees at UW-Madison.