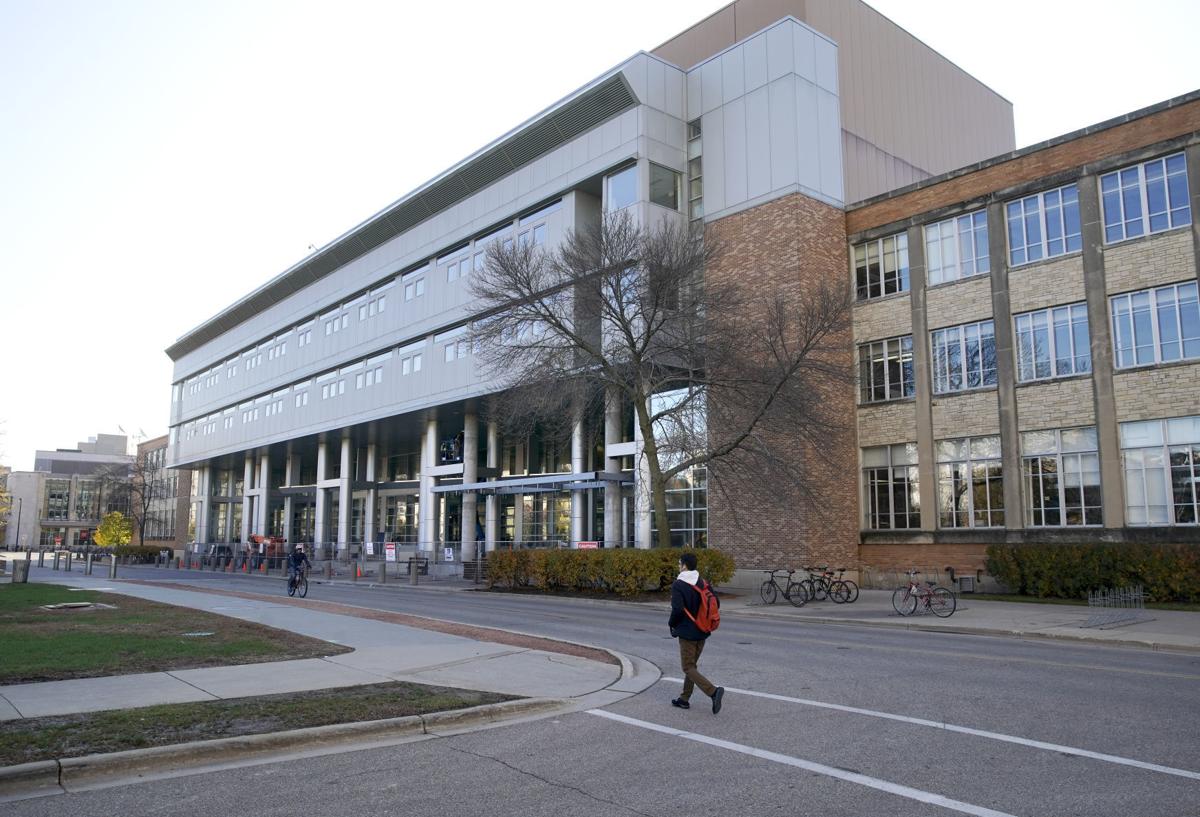 Chancellor Rebecca Blank announced at a Faculty Senate meeting this week that central campus administrators will oversee those complaints, similar to the way reports of sexual harassment and misconduct are handled.
The fall 2016 suicide of a student working in professor Akbar Sayeed's lab, Ph.D. candidate John Brady, sparked a university investigation, which found Sayeed displayed hostile and intimidating behavior. Former and current students from Sayeed's lab described the environment as "toxic," filled with screaming, swearing and extreme distress, according to a university report.
When UW-Madison will begin centrally tracking complaints is unclear. University spokeswoman Meredith McGlone said Wednesday that details, such as the project's scope, projected timeline and type of tracking system are under discussion.
The additional oversight from central campus administration will ensure reports of hostile and intimidating behavior "do not simply remain hidden inside a department or unit," Blank said.
Currently, people coming forward to report bullying behavior can do so in a variety of ways, some of which do not get passed along to the central administration. For example, a complaint filed by a student or employee with a department chair or unit head may eventually be passed along to the provost if the chair or head determines there's enough evidence to support the complaint and initiate disciplinary action.
"For too long, as many of us know, these sorts of interactions have existed in the shadows," Blank said. "They've been discounted that 'this is just the way someone is,' and those dynamics are even further exacerbated when you're in a situation with power imbalance."
That was the case for Brady and other graduate students in Sayeed's lab. No one filed a formal complaint, according to the university report. Several tried to address the work climate directly with Sayeed, and a few students, including Brady, brought their concerns to people outside of the lab.
John Hogan, who worked in Sayeed's lab from August 2014 until he graduated in May 2016, said he never considered filing a complaint because he didn't know whom to report to or what the process entailed. He also said he feared retaliation from Sayeed and wondered whether a report against a tenured professor who secured millions in research money would have gone anywhere.
"Being under Akbar's wrath, it was something I feared," Hogan said. "I tried to stay out of his way as much as I could."
Hogan stayed in the lab for two reasons: the financial stipend that helped fund his studies and the experience it would add to his resume.
David Virgilio, another student who worked in Sayeed's lab, said he doesn't remember being pointed toward reporting resources when he started in the summer of 2013. He also said it was hard to recognize in the moment of being berated whether the behavior was serious enough to warrant reporting and what protections, if any, he would receive.
The university placed Sayeed on a two-year, unpaid suspension, a portion of which he spent working for the National Science Foundation until UW-Madison belatedly informed the federal research agency of Sayeed's previous "abusive" behavior outlined in the report.
Sayeed did not return messages left at his home and office phone or through his university email address Wednesday. He also did not respond to a letter left at his home last month before the Wisconsin State Journal's first story about problems in the lab.
In a written response to the university report, Sayeed said he took responsibility for his behavior and is in counseling to address longstanding anger management problems stemming from his childhood.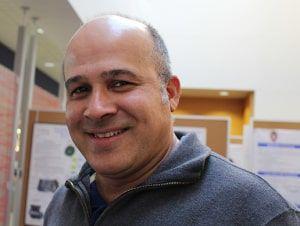 Plans to return
Sayeed's leave ends Dec. 31, and he plans to return to UW-Madison in January, according to College of Engineering officials. His return will be marked with additional oversight, including an outside committee supervising the work climate if Sayeed has a student research group.
The association representing graduate students in the Department of Electrical and Computer Engineering said changes the college has made in the wake of Brady's suicide are a step in the right direction, but they place the burden on students.
"Since a student speaking up takes a lot of courage and risk, the result of that complaint should ensure full protections for the student," a letter sent Tuesday to department faculty members states. "These protections must be codified and communicated to all students. It is vital that student complaints trigger mandatory reporting and investigation. It should be clear to students that their grievances will always be acted on."
'Unacceptable'
McGlone said Wednesday in response to the association's letter that university policies address whistleblower protections and do not allow for retaliation.
Blank, at the Faculty Senate meeting, emphasized the importance of creating a respectful and supportive work climate. Ending the behavior illustrated in the case of Sayeed requires everyone on campus to identify, address and confront bullying, she said.
"Hostile and intimidating behavior on this campus is simply unacceptable," she said. "If a student or colleague comes to you with a concern, please listen and please act. We know sometimes these incidents are difficult to report, but in order to create an environment where students, staff and faculty are welcome, they have to feel empowered to report these sorts of behavior."