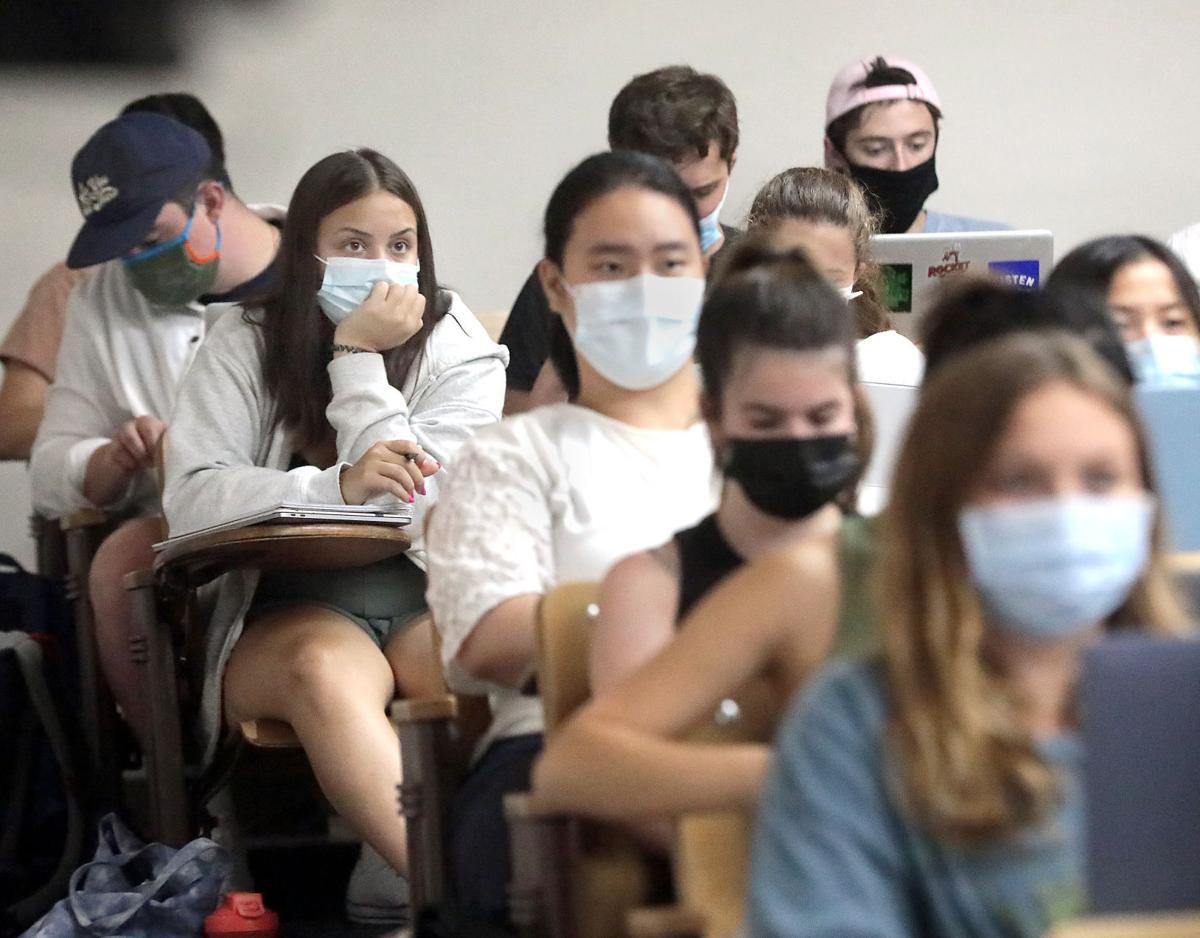 The first day of class for UW-Madison students enrolled in International Health and Global Society with professor Richard Keller started two minutes late.
Keller had to make an unplanned trip back to his office to pick up an adapter that would connect his laptop computer to the projector screen. He usually carries a spare adapter in his backpack but, as he explained to students before briefly dashing out, he hadn't done this in a while — 546 days, in fact, since he last taught in person.
He, along with the majority of instructors and students on the UW-Madison campus, recently returned to physical classrooms for the first time since March 2020.
Some on campus, particularly students, welcomed the transition back to in-person instruction after a frustrating experience connecting through computers. Others see it as a move coming much too soon because of the highly contagious delta variant of the coronavirus. And for many, including Keller, it's a mix of both excitement and nerves.
"Nice to see you all again, sort of," Keller said at the beginning of class, earning some laughs from students.
"To sort of see you is what I mean," he clarified, referring to the masks that block half their faces. "But you know my anxiety level is pretty much off the charts right now. I haven't done this in 18 months."
He took a deep breath, then started his 19th year teaching on campus and his first year teaching in-person during a pandemic.
Uncertain semester
As Keller looked out last week at the 77 students who signed up to learn about major problems in international health from 1750 to present day, he noticed widespread compliance with UW-Madison's mask mandate.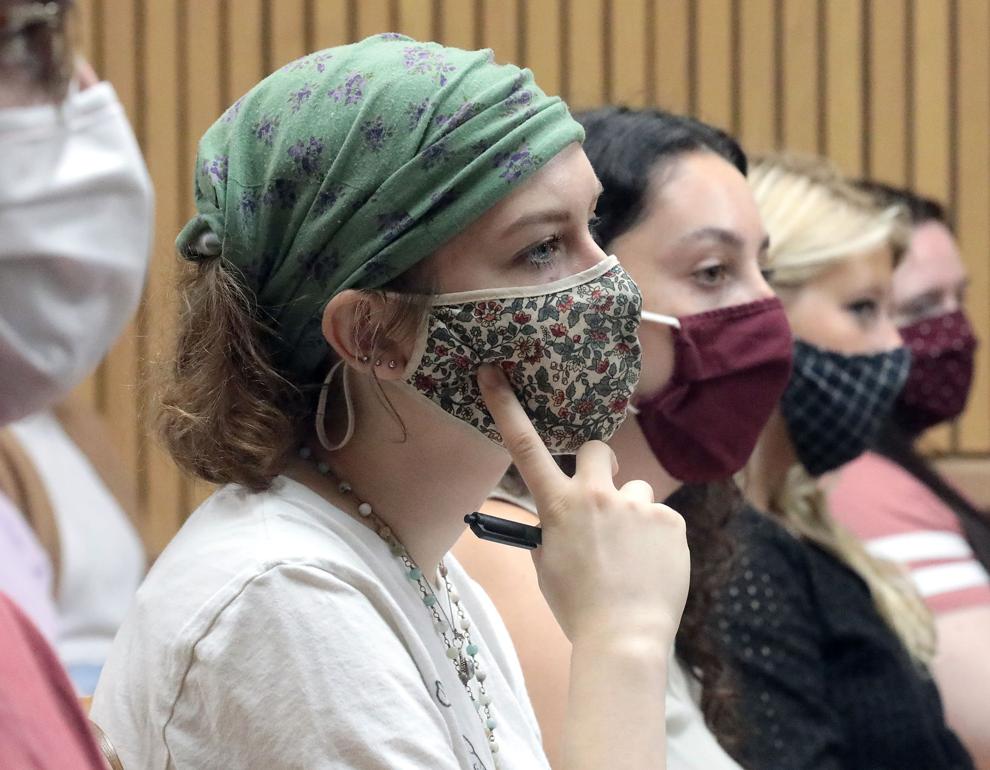 "I'm seeing good coverage," he said. "Excellent."
The students' academic interests — most are public health majors or plan to attend medical school — alleviate some of Keller's anxiety.
"I am anticipating that you folks understand public health protocols," he said.
Even so, Keller ran through the requirement. He held up a box of disposable masks, saying he'd have them available at each class if someone forgot theirs or needed a fresh one.
Across campus, administrators aren't aware of any significant issues related to masking in classes, UW-Madison spokesperson John Lucas said.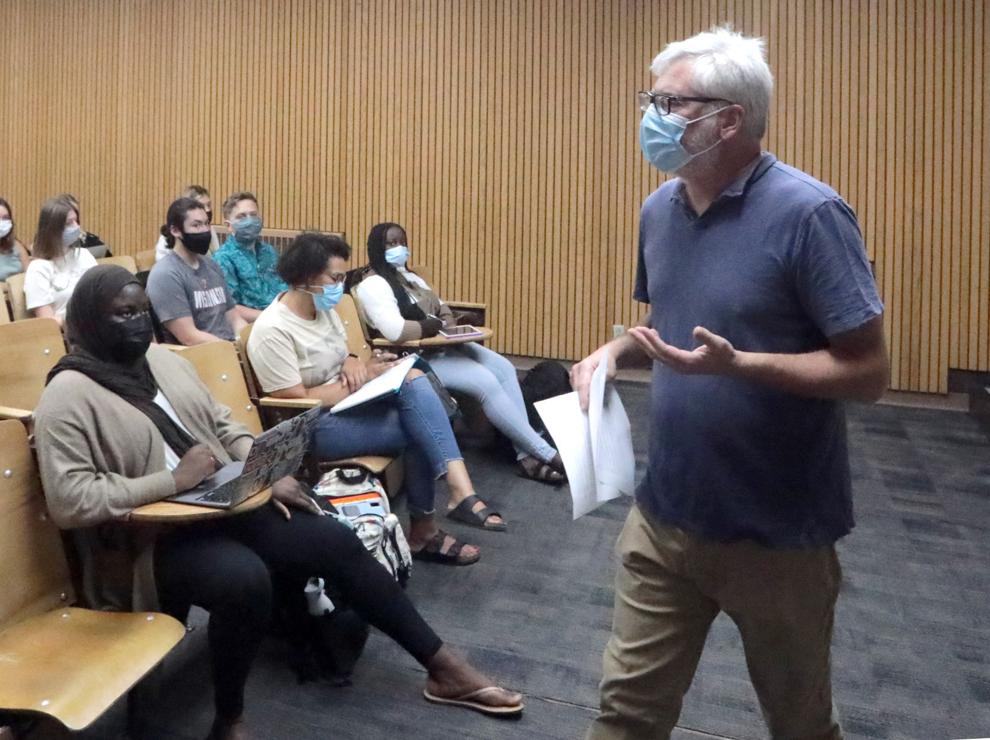 Tuesday marked the fifth day of classes at UW-Madison, a major turning point at the time last school year when university leaders moved all classes online and quarantined its two largest dorms in response to more than a thousand COVID-19 cases.
One of Keller's students, senior Katie Koppen, had just one in-person course that quickly moved online and stayed there the rest of the semester. She hopes that won't be the case this fall but also said the semester seems precarious.
"It feels like it could go online at any time," she said.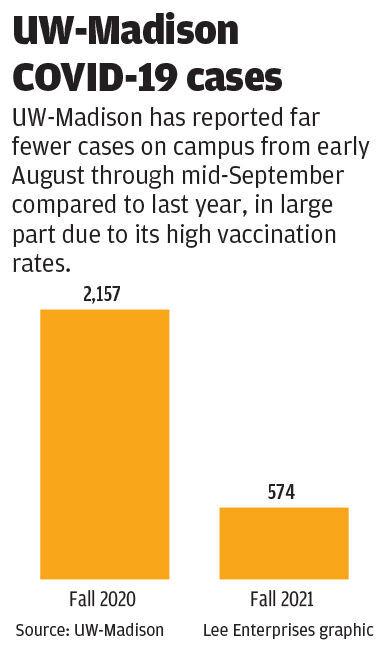 One year removed
Data show UW-Madison is nowhere near the point that it faced last fall, though officials have warned that the return to school would come with a corresponding rise in cases. Nearly 250 cases have been reported in the past week.
The campus caseload from early August through mid-September is about a quarter of what was reported within that timeframe in 2020, according to a Wisconsin State Journal analysis of cases reported on the university's COVID-19 dashboard as well as UW-related cases identified at off-campus testing sites.
The off-campus cases are no longer reported on the public dashboard because Lucas said the majority of cases are identified through campus testing as opposed to earlier in the pandemic when a sizeable portion came from off-campus testing.
University officials provided the off-campus data — 153 cases since Aug. 1 — at the newspaper's request.
UW-Madison's COVID-19 dashboard does track one data point it didn't have last year: vaccine progress. About 91% of students and 93% of employees are vaccinated against COVID-19. The rates rival and in some cases even surpass schools with a vaccine mandate.
Push to mitigate
Still, there are several additional safety measures instructors would like to see in classrooms.
The approach differs from Madison School District where parents are notified of any cases in their child's school and receive a phone call if their child is considered to be a close contact.
The risk of exposure in classrooms is low, UW-Madison explains on its website, because of the university's high vaccination rates and mask mandate. Regardless, officials recommend everyone monitor themselves daily for symptoms.
Keller would prefer instructors receive notification of positive cases in their classes. He said he hasn't had any students self-report to him about a positive test though he's heard from colleagues who have already received such a notification.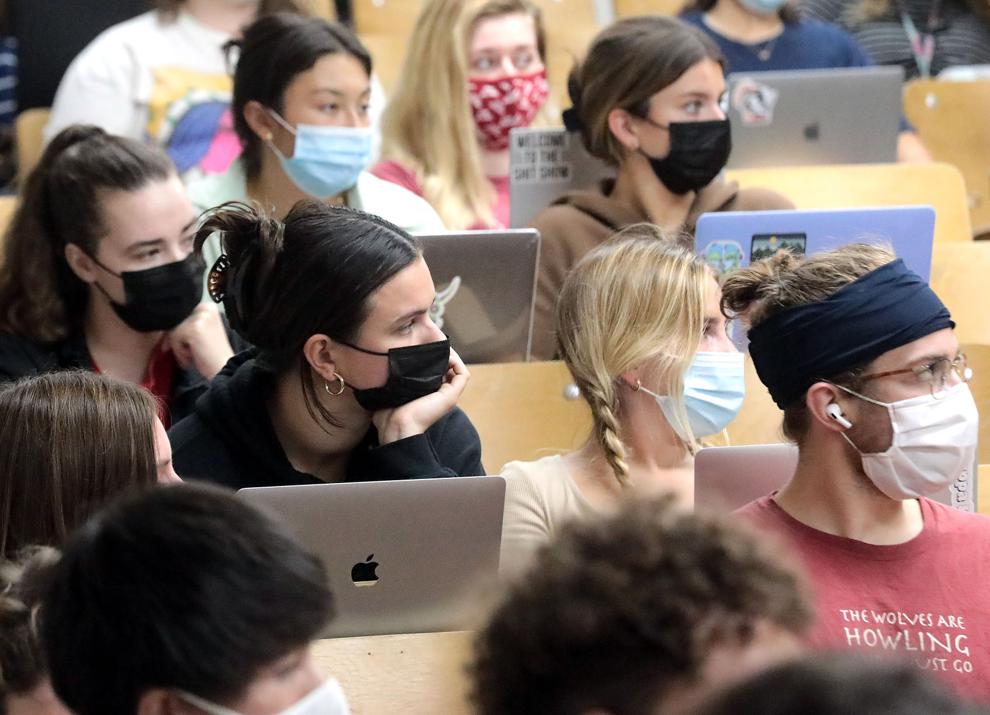 Keller also believes a more robust surveillance testing program would give a better indication of the level of breakthrough infections on campus.
About 500 people enrolled in the surveillance testing program since it began more than a year ago, according to UW-Madison. Roughly the same number are currently enrolled and the university plans to double the level of participation.
Another modification Keller supports is increasing the frequency of the weekly testing requirement for unvaccinated individuals. UW-Madison officials said weekly testing is a standard embraced nationally both by government and private employers.
New policy
Keller announced the measure 40 minutes into class as a way for students to confirm their face coverings hadn't fallen below their noses.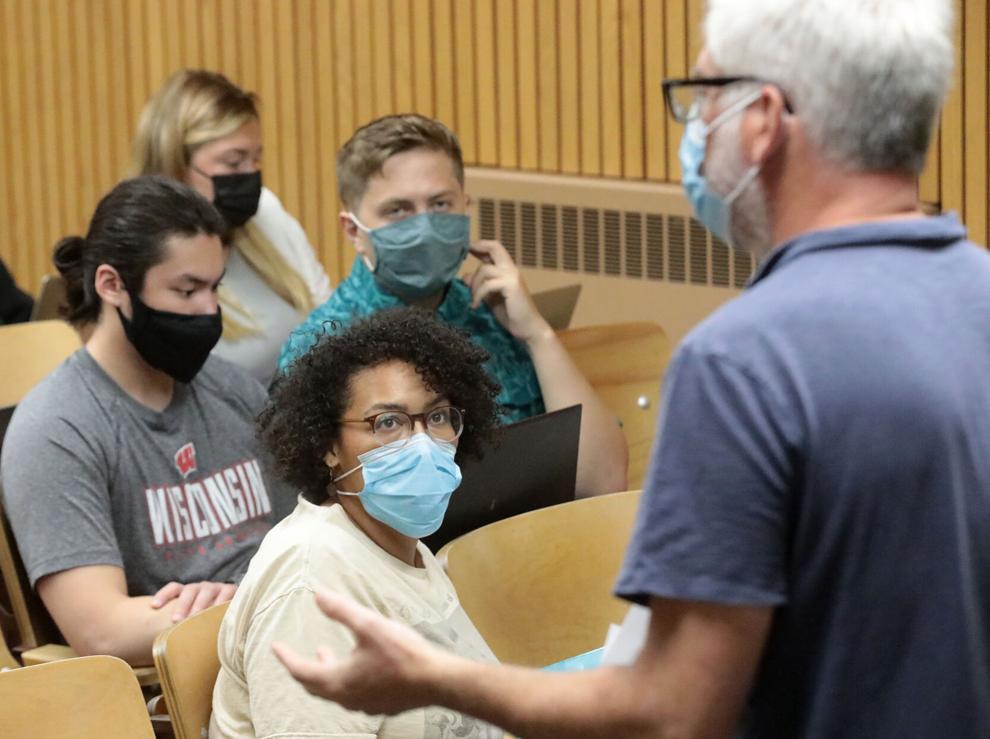 It was one of several moments serving as a reminder that the pandemic was still raging, that things weren't back to normal, that vigilance was still needed.
Another moment came when Keller went through the course syllabus. Attendance is something he had always previously required and factored into students' grades.
This year, he's taking a different approach. The professor doesn't want to place any pressure on students with a sniffle or slight fever so online discussion threads are a way for students who miss class to earn participation points.
If the COVID-19 situation on campus moves classes online, Keller is prepared to pivot. He would shift his course from one in which students listen and learn together at the same time to a style where students set their own pace in moving through lessons.
The potential change in delivery would mean seeing his students' faces less often but addresses students' uneven levels of Internet access, which can be a problem when listening to a live lecture remotely.
As class concluded, Keller offered a goodbye that students hoped would continue to remain true: See you next class.
6 lives disrupted: How COVID-19 changed Madison
The torrent of disruption to daily life over the past year has been inescapable.
Calendar squares filled with weddings and events cleared. Vacations vanished. Schools shuttered and hand sanitizer was in short supply. We learned new words, like social distancing, herd immunity and doomscrolling. 
COVID-19 affected every person, every family. It's taken nearly 6,500 Wisconsinites from us, including 278 in Dane County.
Here are six stories from people whose lives and jobs changed over the past year.