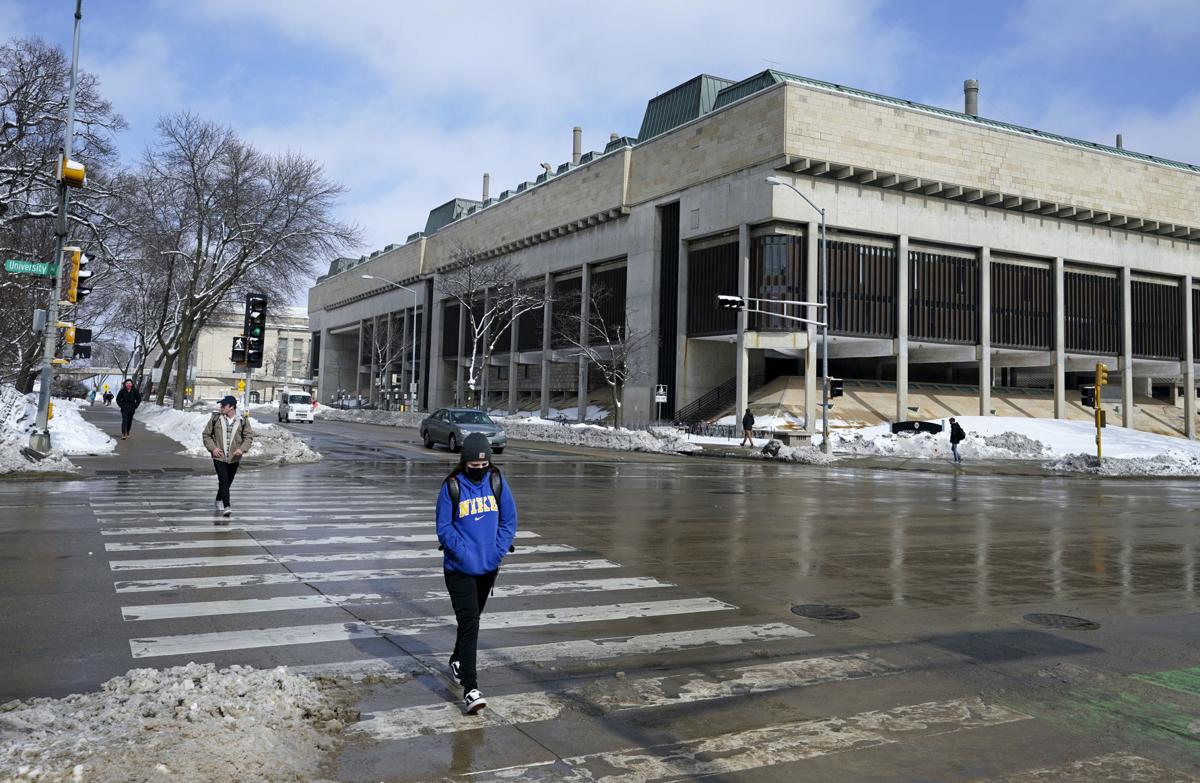 Democratic Gov. Tony Evers wants to spend about $2.4 billion over the next two years on state building projects, with about $1 billion of the proposed money going to the University of Wisconsin System.
The 2021-23 capital budget proposal released Monday would go toward projects in 31 of the state's 72 counties and leverage historically low bond rates, according to Evers' office.
About $2 billion of Evers' request would come from state taxpayer-supported borrowing.
Non-UW System projects include the construction of a new juvenile prison and mental health facility, relocation of the Wisconsin Historical Society museum to a new location near the Capitol and a new state office building in Milwaukee.
State agencies submitted about $2.9 billion in requests last fall to address a growing backlog of deferred maintenance in recent years.
Evers' proposal must pass both the State Building Commission, which meets March 17, and the Legislature's budget-writing committee, which is controlled by Republicans.
Evers' $2.5 billion request in the last biennium was whittled down during the legislative process to about $1.7 billion, an amount still significantly more than what was passed under former Republican Gov. Scott Walker. During Walker's two terms in office, capital budgets ranged from about $850 million to $1.4 billion.
The GOP co-chairs of the Joint Finance Committee signaled a similar approach ahead this time around.
"Sound budgeting over the past decade put us in a strong position last capital budget to make significant investments that stayed within our means," Rep. Mark Born, R-Beaver Dam, said in a statement. "While it won't be at the levels the Governor has proposed, we will continue to reinvest in our state's infrastructure to make sure our state continues to thrive."
Sen. Howard Marklein, R-Spring Green, called Evers' capital request a "wish list" with some projects that are necessary but others that will receive careful consideration.
"2020 was a transformational year," he said. "The way we work, learn and live has changed. Our capital priorities must take this into account."
UW System
The bulk of the money would go toward renovations, replacements and repairs to buildings constructed decades ago that are breaking down with increasing frequency and unpredictability. For example, a water main break on UW-Madison's campus last year caused "severe" flooding to two engineering buildings.
Evers' budget allocates $73 million for UW-Madison to replace, relocate and construct underground utilities work on Engineering Drive. System documents note that sewer piping along this thoroughfare is 60-80 years old, has limited capacity and led to local flooding.
Other UW-Madison projects include:
$88 million for a new College of Letters and Science building that would consolidate academic programs from seven locations into one building and is part of a long-term plan to eventually demolish the Humanities Building.
$150 million for the first phase of an engineering building to replace the 82-year-old Computer Aided Engineering Center that will help the College of Engineering expand undergraduate enrollment and provide modern lab space.
A $26 million restoration of Music Hall, which was built in 1880.
Interim System President Tommy Thompson said in a statement that Evers' brick-and-mortar budget proposal would help campuses "make some long-needed improvements that will enhance learning, teaching, and research — serving our students and the state of Wisconsin."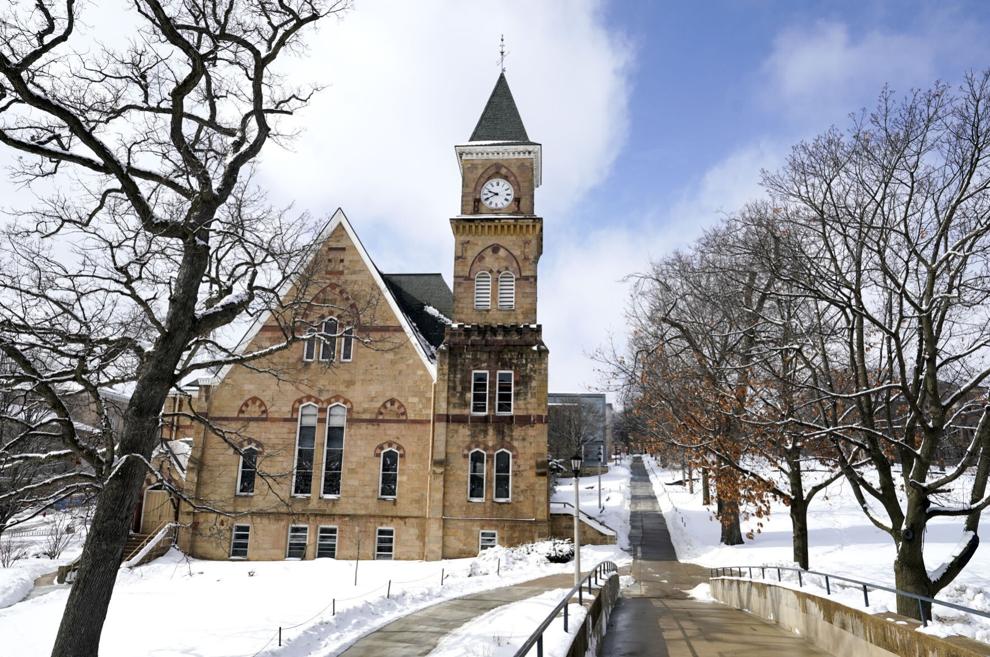 Corrections
Evers' proposal includes $120 million for new corrections facilities and upgrades, shy of the $176 million the Department of Corrections requested.
Those projects include $14 million for a new health services unit at Stanley Correctional Institution; $2.6 million for a secure residential treatment and diversion unit at Oshkosh Correctional Institution; $18.6 million for a new health services unit at Dodge Correctional Institution; $12.5 million for a new health services unit at Green Bay Correctional Institution; and $7.8 million for a new health unit at the Secure Program Facility for inmates under maximum security.
Evers is also recommending $46 million for the construction of a new juvenile corrections facility in Milwaukee County, which would house up to 32 youth and employ about 70 DOC employees.
The juvenile prison is part of a plan to close the troubled Lincoln Hills youth prison in northern Wisconsin, which has a documented history of abuse. The facility was supposed to be closed by Jan. 1, but the actual closure date remains clouded in uncertainty as deadlines have been pushed back and little progress has been made on the construction of county-run facilities to house the Lincoln Hills youth.
Under a 2018 law signed by former Republican Gov. Scott Walker, the state was required to replace Lincoln Hills with a combination of small, county-run facilities and one or more newly built youth prisons, or "Type 1" facilities, run by DOC to house only the most serious offenders. Some youth are also held in the Mendota Mental Health Institute.
Evers' recent budget request, however, would scrap a plan for the state to build two new youth prisons and instead focus on the creation of smaller, regional facilities.
Under Evers' budget, the state would eliminate the use of Type 1 facilities, such as Lincoln Hills, and have juvenile offenders held in the regional care centers instead. Both the state and county would be able to run the Secure Residential Care Centers, as opposed to the previous plan that put just counties in charge.
In its capital budget recommendations, the administration says the construction of a $46 million Milwaukee County juvenile facility would help eventually close Lincoln Hills. Under the plan, the Milwaukee facility would be completed by February 2024. The facility would be a regional center, but run by the state, not the county.
Evers' budget also recommends nearly $66 million to construct a juvenile treatment center at the Mendota Mental Health Institute. The project would expand the facility's capacity by constructing a new building to include housing units for 30 male and 20 female juvenile offenders. The new building would be integrated into the existing treatment center facility to create a campus within the health institute's grounds.
Additionally, Evers is recommending a total of $30 million for various facility upgrades at the state-run veterans homes at Union Grove and King.
Other projects
The budget also recommends $4 million to begin preliminary designs for the redevelopment of a block in downtown Madison near the Capitol for a new office building currently occupied by the Department of Workforce Development.
The proposed redevelopment project would provide a new home for the Wisconsin Historical Society museum. The Legislature previously approved $100 million for a new museum at the current location, but Evers is calling for relocating it along with the newly proposed office building a few blocks away.
Evers' proposal would pay for beginning planning for such a project, but funding to actually construct it would have to come later. A new museum to replace the current one has been discussed for decades.
Evers' budget also includes:
Nearly $24 million — including more than $17 million in federal funds — for a new readiness center in Viroqua to support training and administrative needs for the Wisconsin Army National Guard.
More than $21 million to correct safety and code issues on 107 radio towers across the state.
$36 million for Department of Natural Resources projects, such as replacing the department's Fisheries and Water Quality building in Fitchburg to allow capacity to disinfect equipment to prevent the spread of aquatic invasive species and fish diseases and building a field support building at the Dodgeville Service Center to provide space for vehicle and equipment storage and maintenance.