A Milwaukee venture capital fund founder and Democratic donor has been tabbed by Gov. Tony Evers to join the state board overseeing Wisconsin's public universities.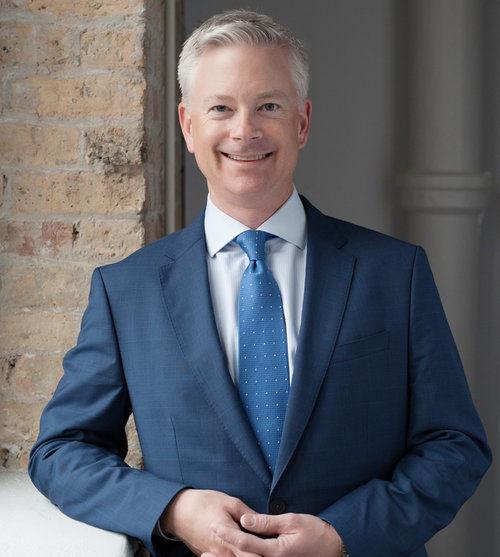 Evers' office announced Monday he has appointed John W. Miller to the UW Board of Regents, an 18-member board that passes policies and rules for the University of Wisconsin System campuses.
"John recognizes the role the UW System plays in connecting the dots across our communities, our economy, and the culture and history of our state, as well as our future, and I believe he will be an excellent addition to the Board of Regents," Evers said in a statement.
Miller has been a heavy donor to Democratic politics, especially within the past decade, according to the Wisconsin Democracy Campaign. He gave at least $172,000 to state Democratic candidates and committees, including $33,000 to Evers since 2017 and $20,000 to Jill Karofsky's state Supreme Court campaign.
Miller started his career as a congressional staffer in Wisconsin's 4th District and in 2008 moved on to Miller St. Nazianz Inc., his family's farm equipment manufacturing business, where he worked his way up to president and CEO of the company. Miller sold the company to its largest customer in 2014.
In 2015, Miller founded venture capital fund Arenberg Holdings to invest in early-stage companies, especially ones located in the Midwest, according to the company website.
"I could have gone anywhere after selling the company, but I decided I wanted to stay and build more in Wisconsin," Miller told the Milwaukee Journal Sentinel in a 2017 story about the city's start-up scene for young investors.
Miller earned a bachelor's degree from Marquette University, a master's from Georgetown University and a law degree from UW Law School. He serves on the law school's Board of Visitors and previously served on the Democratic National Committee host committee board.
UW Board of Regents president Drew Petersen said he looked forward to working with him on the challenges ahead.
"He joins the Board at a critical time as we respond to the pandemic and advocate for our next budget, and we will need his supportive voice," Petersen said in a statement.
Miller's appointment marks the eighth by Evers. Eight of former Republican Gov. Scott Walker's appointees also serve on the board, along with the state superintendent and Wisconsin Technical College System board president.
The appointment is effective immediately but still subject to Senate confirmation.
---
Photos: UW-Madison's new chemistry building
A 10-story tower taking shape on University Avenue as part of a $133 million overhaul of UW-Madison's chemistry complex includes elements designed to reduce the energy needed to heat, cool and light the building that go beyond current state building code requirements.
Heat exchangers: Exhaust air from labs passes over over coils containing a glycol-water mixture that captures energy before the air leaves the building, transferring it to the fresh air supply, reducing the energy required to heat and cool the building.
Windows: An opaque ceramic frit, or screen, is baked into the insulated, floor-to-ceiling windows, creating an integrated shading device that allows maximum natural light while reducing glare and heat gain.