The former Wisconsin School of Business dean who served one semester and then resigned amid a plan to discontinue the Master of Business Administration program will head the management school of Massachusetts' flagship school.
The University of Massachusetts-Amherst named Anne Massey its next dean of the Isenberg School of Management. She assumes the position in August. The school also offers a full-time MBA program.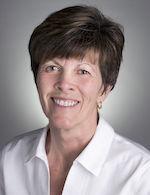 Massey came to the UW-Madison business school in August 2017 after 22 years at Indiana University and proposed in October of that year to halt admission to the school's two-year, full-time MBA program. The plan would have followed in the footsteps of other business schools — such as the University of Iowa, Virginia Tech and Wake Forest — that dropped their MBA programs in response to declining applications.
The proposal was met with backlash by some students and alumni and abandoned within days.
Massey resigned as the school's leader Dec. 31, 2017, and joined the faculty in 2018. She wrote in her resignation letter that her vision for the school differed from that of UW-Madison Chancellor Rebecca Blank.
The business school is in the middle of a national search for its next dean.
You have free articles remaining.
Register for more free articles
Stay logged in to skip the surveys
Two finalists were named and visited campus earlier this month. Their names have since been removed from the university's website because the public feedback period closed, which is UW-Madison's current practice, according to university spokesman John Lucas.
One of the finalists is Sridhar Balasubramanian, a professor in the Kenan-Flagler Business School at the University of North Carolina-Chapel Hill.
Balasubramanian began at UNC-Chapel Hill in 2001, earned tenure in 2004 and received several promotions, including a 2010 appointment as associate dean for the MBA program and a 2016 appointment as senior associate dean for MBA programs. His salary as of July 1 was $330,687, according to personnel records obtained under North Carolina's public records law.
The other finalist is Vallabh Sambamurthy, a professor and associate dean for MBA and professional master's programs at Michigan State University's Eli Broad College of Business.
Michigan State officials estimated the search, review and redaction of Sambarmurthy's personnel file would take "upwards of 15 hours." The Wisconsin State Journal declined to pay the estimated $480 fee.
The new dean is expected to be announced in early 2019, Lucas said.