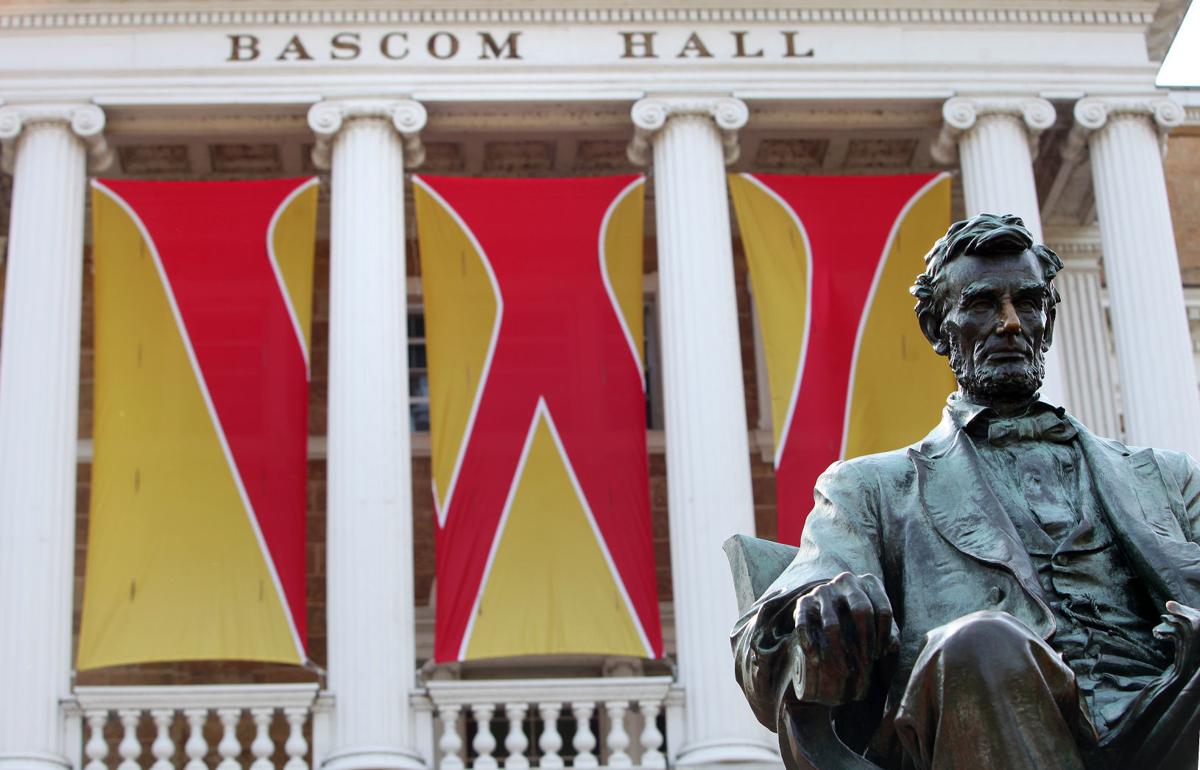 Starting this month, all UW-Madison graduate students and new students in the university's professional schools will take part in mandatory sexual assault and harassment education programs.
Before the end of the year, faculty and staff members across the University of Wisconsin System could be required to receive similar sexual misconduct training as well.
The new initiatives are among the responses to a 2015 survey that found more than one in five women graduate and professional students who experienced sexual harassment at UW-Madison said the perpetrator was a professor.
Graduate students were also less likely than their undergraduate counterparts to know about campus resources to address sexual misconduct, according to the survey.
Students who were harassed reported hearing inappropriate remarks about their bodies or sexual behavior, along with insulting or offensive jokes and stories — in some cases, from professors who hold tremendous sway over their futures.
Faculty members often direct students' research, sit on the committees that evaluate their dissertations and, in academic communities that tend to be small and tightly knit, have important connections throughout students' fields that can make or break their careers.
"When you're a graduate student it is really easy to have … a 'God complex' idea about your adviser," said Caroline VanSickle, a former UW-Madison postdoctoral fellow who is now a visiting assistant professor at Bryn Mawr College. "It can lead to these problems when a professor takes advantage of it."
UW-Madison officials say the survey shows that sexual harassment, which has led to scandals involving top faculty members at other universities, is a problem on their campus as well.
They also note the percentage of graduate students who reported that faculty were responsible for their harassment — 22.2 percent — matched the figure for students nationwide, 22.4 percent.
Another 10.7 percent of victims at UW-Madison said some other university employee harassed them, compared to 9.9 percent of graduate students nationally.
Less than 7 percent of UW undergraduates reported experiencing harassment from faculty or employees.
While officials said the university takes steps to shield harassment victims from retaliation when they come forward, they acknowledged the same factors that have discouraged graduate students from reporting harassment elsewhere exist at UW.
"It makes it really difficult to think about what it means to report or disclose or call it out," said Carmen Juniper Neimeko, who manages violence prevention and victim advocacy for University Health Services, "because, 'My funding is riding on it, my dissertation is riding on it, my committee is riding on it, my lab space is riding on it.'
"The kind of emotional damage that does is really significant, and interrupts the student's right to their own educational activity."
The 2015 survey from the Association of American Universities attracted significant attention for its finding that more than one-quarter of undergraduate women at UW-Madison reported experiencing some form of sexual assault.
Students in graduate and professional schools are less likely than undergraduates to experience sexual assault — 12.1 percent of graduate students reported they did. Rates of sexual harassment were slightly lower for graduate students as well, with 53.1 percent saying they have been harassed, compared to 65.7 percent of undergrads.
Undergrads get training
But while incoming undergraduates have for years taken mandatory online sexual misconduct training programs before they come to campus, there has been no such requirement for graduate students.
In addition to the finding that graduate students were less knowledgeable about UW's policies and procedures for reporting sexual assault, the survey also showed graduate students had less faith in that process. A lower percentage, compared to undergraduates, said they had confidence UW would investigate a report of sexual assault or harassment fairly or punish the offender.
The new training program for graduate and professional students, which will start at the end of August, looks to address those issues, officials say.
You have free articles remaining.
Juniper Neimeko said the interactive online program will give students clear definitions for what constitutes sexual assault and harassment, tell them about the campus offices where they can report misconduct and try to demystify UW's process for handling complaints.
"There's the sense that campuses operate their discipline policies behind closed doors," Juniper Neimeko said. So the training will walk students through the process, including what happens in a disciplinary hearing and what sanctions can result for offenders.
Students will also learn tips for intervening as bystanders if they see inappropriate behavior, as well as how to respond if another student comes to them to report a sexual assault, Juniper Neimeko said.
The program will be mandatory for all current and incoming students in the graduate school, and will be required for incoming professional students.
Faculty may be trained
Fellow students were by far the most common group identified as the perpetrators of sexual harassment and assault against graduate students.
Still, for many on campus the harassment victims who say they were targeted by professors shows a need for prevention efforts aimed at faculty.
"We need to provide a better environment," said Bret Payseur, a genetics professor who sat on the task force that examined the sexual misconduct survey.
Payseur supports mandatory sexual misconduct training for faculty and staff.
Another task force started by the UW System is considering a similar recommendation. The group hasn't issued a report yet, but its draft includes a call for all UW employees to receive sexual misconduct training, System spokeswoman Stephanie Marquis said.
The task force is expected to present its report this fall to the Board of Regents, and if it's approved the new training could start this year, Marquis said.
University Health Services executive director Sarah Van Orman said UW-Madison professors have been receptive to the campus' efforts to address sexual misconduct, knowing that the negative actions of a few reflect poorly on all of them.
"They know this isn't good for education, it isn't good for research, it isn't good for what we're doing," Van Orman said.
Advocates question university commitment
It's unclear how often graduate students at UW-Madison report sexual harassment committed by faculty members. University spokeswoman Meredith McGlone said UW-Madison doesn't classify sexual misconduct reports by the employment status of the alleged offender or complainant.
But, echoing the lack of faith many students expressed in universities' investigations of sexual misconduct, some advocates say they are concerned that the power faculty wield on campus isn't only noticed by graduate students.
Jessica Kirkpatrick, a former UC-Berkeley graduate student who has written about witnessing sexual harassment while in that university's astronomy program, noted that campus administrators also have a stake in top professors, who might bring prestige and large sums of grant funding to their institutions.
"He's literally worth millions to the university and students are worth very little in comparison," Kirkpatrick said.
Asked about that concern, McGlone noted that David Blom, who coordinates the campus' compliance with the federal anti-discrimination law Title IX, works independently of "any academic department, school, college or unit."
"His primary incentive is to ensure that a prompt, thorough and impartial investigation takes place and, where applicable, appropriate disciplinary action is taken, regardless of the status of the parties involved," McGlone said.