The most affected buildings, Vilas Hall and the Chemistry Building, suffered severe damage over the weekend, closing both buildings and forcing 180 course sections to be relocated Monday and Tuesday. The university expects additional relocations later this week, UW-Madison spokeswoman Meredith McGlone said Monday.
Students and staff will be notified of the relocations at least 24 hours in advance by email from the registrar's office, she said.
"This is reasonably unprecedented," UW-Madison Chancellor Rebecca Blank said at a Monday Faculty Senate meeting about the flooding and staff working throughout the weekend to address it. "I know this has had an impact on students, staff, faculty and research in those buildings and we're still in the midst of assessing and doing as much clean-up as rapidly as we can."
On Friday, a water main break at the Chemistry Building, 1101 University Ave., damaged parts of the first floor, basement, sub-basement and elevators. And a pipe burst over the weekend inside a Vilas Hall stairwell, sending water throughout several floors of the communications building at 821 University Ave.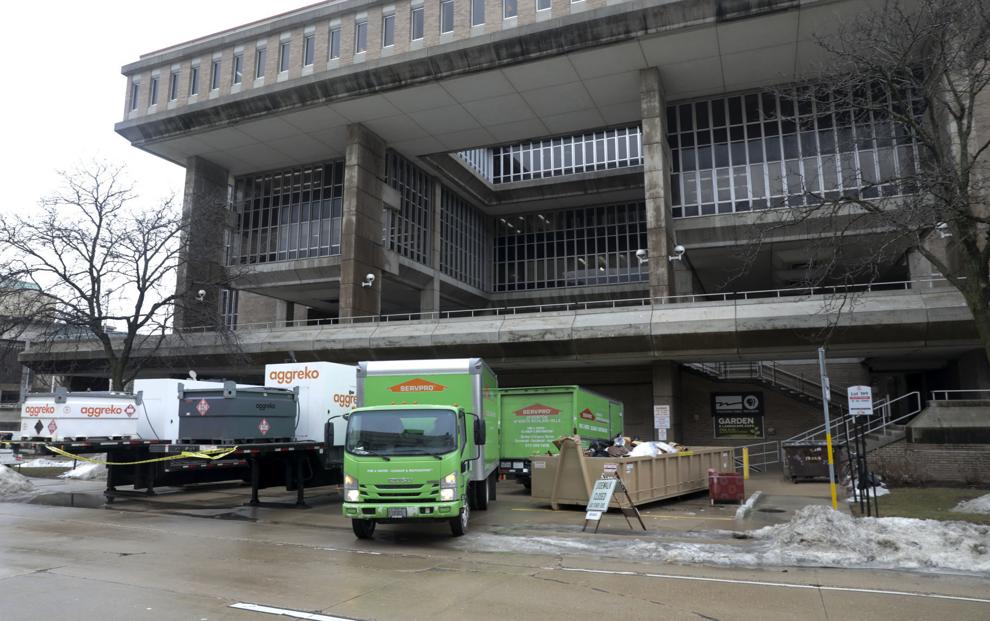 University officials were unable Monday to produce a list of the 30 incidents that have affected 28 buildings, but McGlone said the problems in other buildings were "minor and not unusual given the extreme weather" in the past week. No class relocations will be necessary at those buildings.
A cost estimate of the damage was still being tallied Monday. A timeline of when classes could resume in Vilas Hall and the chemistry building was also not available, McGlone said.
"We believe we are through the worst of it now," she told reporters outside Vilas Hall. No new incidents were reported Monday morning.
Faculty and staff were let into offices to collect belongings, but the university restricted media from documenting the damage inside, citing safety concerns.
Officials said the sub-zero temperatures last week followed by a rapid thawing in the past few days likely weakened building pipes and led to flooding, McGlone said.
Asked if buildings weren't maintained properly or temperatures were set too low, McGlone said the university had no reason to believe employees acted improperly.
Both she and Blank commended facilities staff for keeping the campus safe and operational throughout the extreme weather.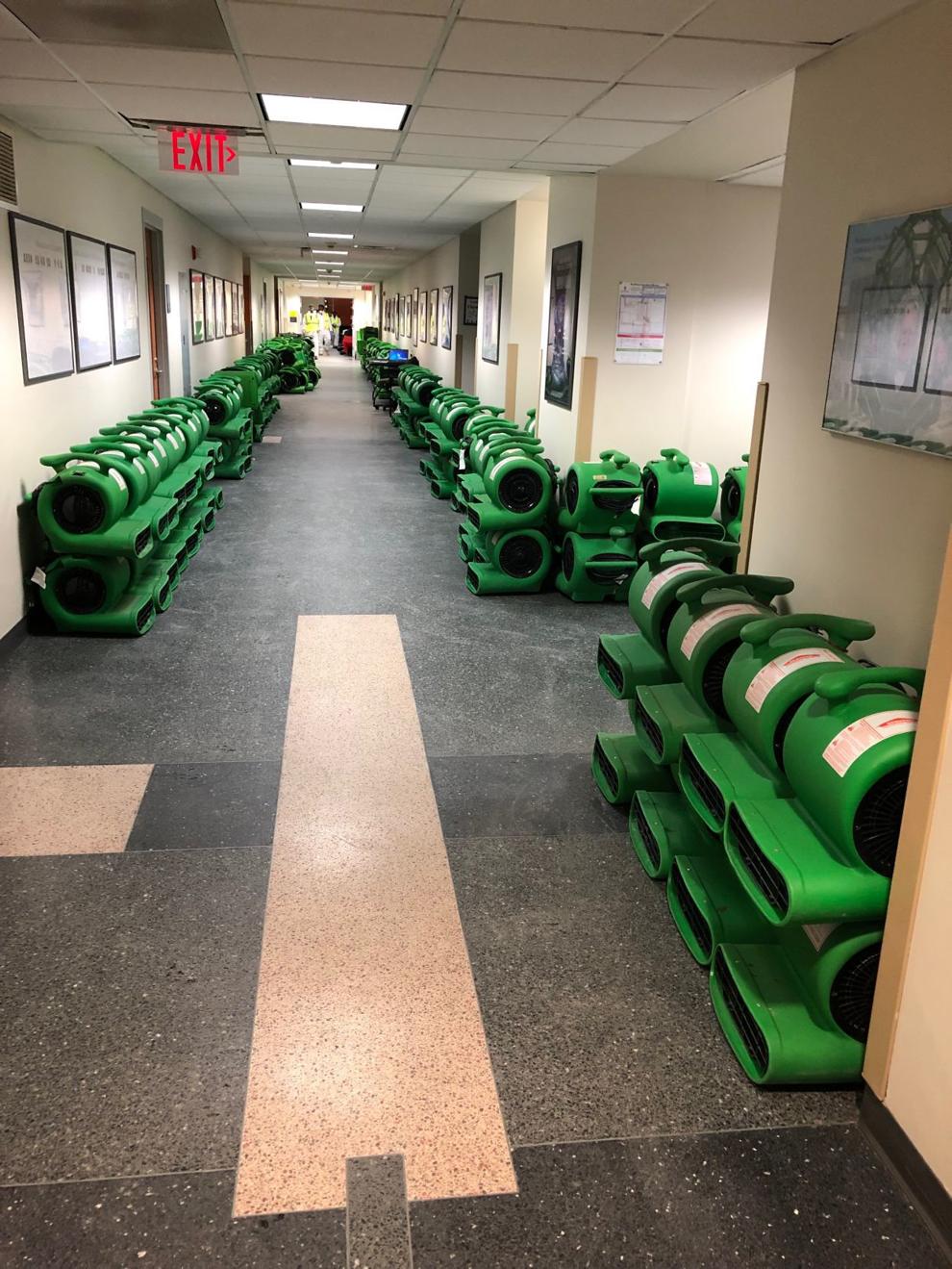 "We're really focused on getting wet stuff out of the building, drying and assessing," McGlone said of the current clean-up efforts.
Several trucks with large vacuum hoses could be seen stationed outside Vilas Monday afternoon.
McGlone declined to say whether the amount of state funding allocated for building maintenance may have been a factor but said the university will look for "lessons learned" from the incidents.
She said David Darling, UW-Madison's associate vice chancellor of facilities planning and management, will speak broadly about campus infrastructure at the UW System Board of Regents meeting later this week in Madison.
"Any time anyone experiences something like this, whether it's your home, your office, your workplace, it's really tough," McGlone said. "You have personal belongings in there that may mean a lot to you. … We definitely understand there's a personal impact and also just the disruption to your daily work routine. We're working to provide them as much support as we can."