Mahesh Mahanthappa and Gray Jackson both grew up far away from Wisconsin but came here to pursue their passion for chemistry at UW-Madison, a national leader in the field.
Each moved here with a girlfriend originally from Wisconsin returning to be a doctor in her home state.
Soon, Mahanthappa and Jackson will leave Wisconsin, embarking for the University of Minnesota to do their research in plastics there instead. Mahanthappa's now-fiance, a family practice doctor at UW Health, will leave with him for a new job in Minnesota. Jackson's girlfriend will remain in Madison to finish medical school.
The big move is happening because Mahanthappa, a tenured professor who is 39 years old, decided he'd have a brighter future in his field in Minnesota, which ranks just above Wisconsin in chemical engineering in national rankings. He found the school's courtship of him, which started last fall, too good to pass up.
Many factors, including dire financial times and a perceived unfriendly attitude by state lawmakers toward faculty in Wisconsin, forecast better times ahead there and leaner times here, he said.
There, the Legislature is pumping up funding for higher education after a decade of steep cuts. The chemistry and chemical engineering departments are growing and the teaching and research facilities are superior to those in the 1960s-era chemistry building at UW-Madison although the Madison building is due for a $108 million upgrade in coming years pending final approval by the Legislature, he said.
"You want to be in an institution that supports you," he said. "The salary situation at Wisconsin is poor as compared to the rest of our peers in the Big Ten. We have some of the very lowest faculty salaries on average."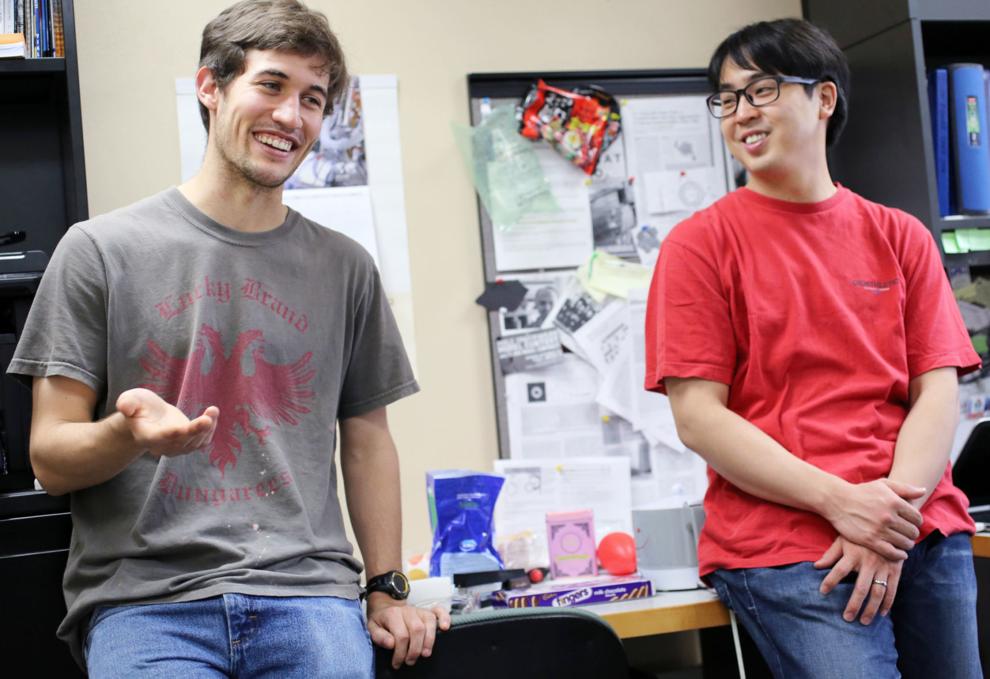 He said that more than a decade of declining state support at Wisconsin, which will continue with a projected $250 million cut being considered by the Legislature, has played out in significant ways.
Graduate school tuition has roughly tripled during his tenure, cutting into his research grants because he pays the freight for his roughly 10 student employees. Support staff have been cut, making equipment procurement and the training of junior researchers in using specialized equipment more time-consuming and difficult.
The combination of factors prompted the tough decision to move his family and his research lab — which brings in $600,000 a year in outside funding — to Minnesota.
Two chemistry departures
Mahanthappa is one of two high-profile departures from the chemistry department this year. Frank Keutsch is the other, moving his atmospheric chemistry lab to Harvard University.
A veteran chemistry faculty member said it's the only time he can remember the department losing two tenured professors in a year, and that continued state budget cuts and Legislative measures that faculty feel threaten their academic freedom could lead to more departures, with increased difficulty replacing them.
"Some of us really love it here and don't want to leave so we're concerned about what might happen with our cherished colleagues," said Shannon Stahl, a chemistry professor who has been at the university for 16 years.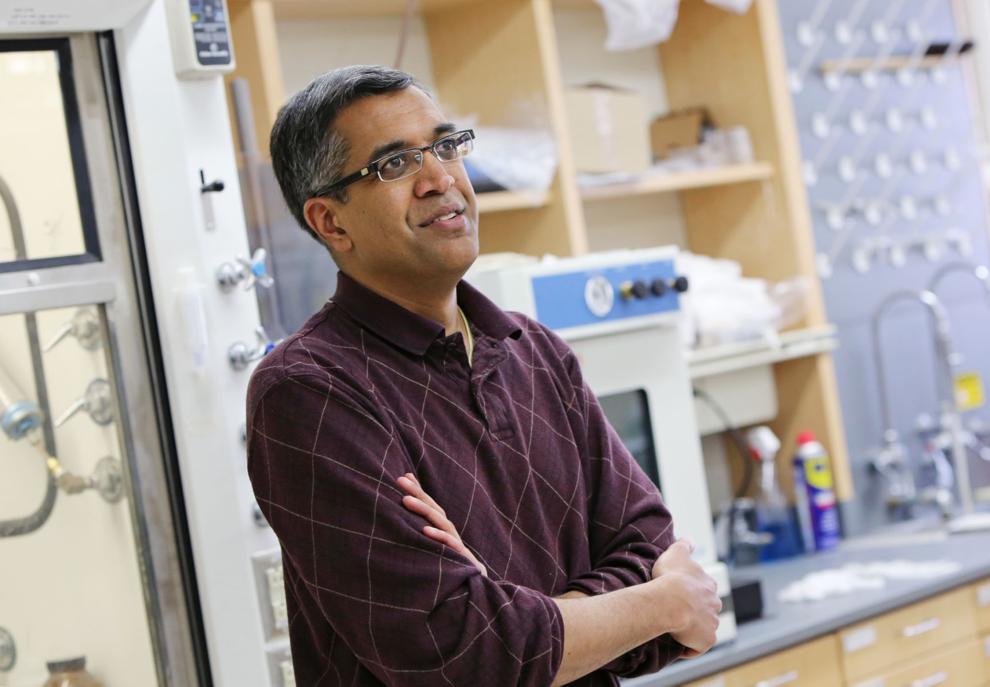 "We know there are great opportunities out there and other states are taking this opportunity to reinvest in higher education. It seems like we in Wisconsin are running counter to the circumstances elsewhere."
A petition by 459 award-winning UW researchers asked top university leaders and lawmakers to reconsider changes to tenure and shared governance being pushed through the Legislature.
"Without these protections, the university would suffer significant competitive disadvantages," the group wrote.
The UW System Board of Regents declined to press the issue with lawmakers at a meeting last week, angering many faculty.
A spokeswoman for Gov. Scott Walker didn't address specific questions about the potential for faculty departures. But she said Walker's original budget proposal was aimed at "giving the UW System the tools to transform higher education for the future by empowering leaders, protecting taxpayers and promoting long-term stability. This would allow the UW Board of Regents to address the issue of tenure going forward."
'Troubling' tenure changes
Jackson, a Ph.D. student who came to the university to work in Mahanthappa's lab, will go with him, along with two other junior researchers and most of the funding.
Staying here, Jackson said, "would be like starting over."
Walker's February announcement that he planned to cut $300 million in funding for the UW System over the next two years, the fifth significant cut in state support in the previous six budget cycles, wasn't the only factor in Mahanthappa's decision.
But it played into the overall equation.
"It was motivating," Mahanthappa said. "Institutional support is an important issue for faculty and how faculty see themselves. If the state doesn't support the university, it doesn't help morale."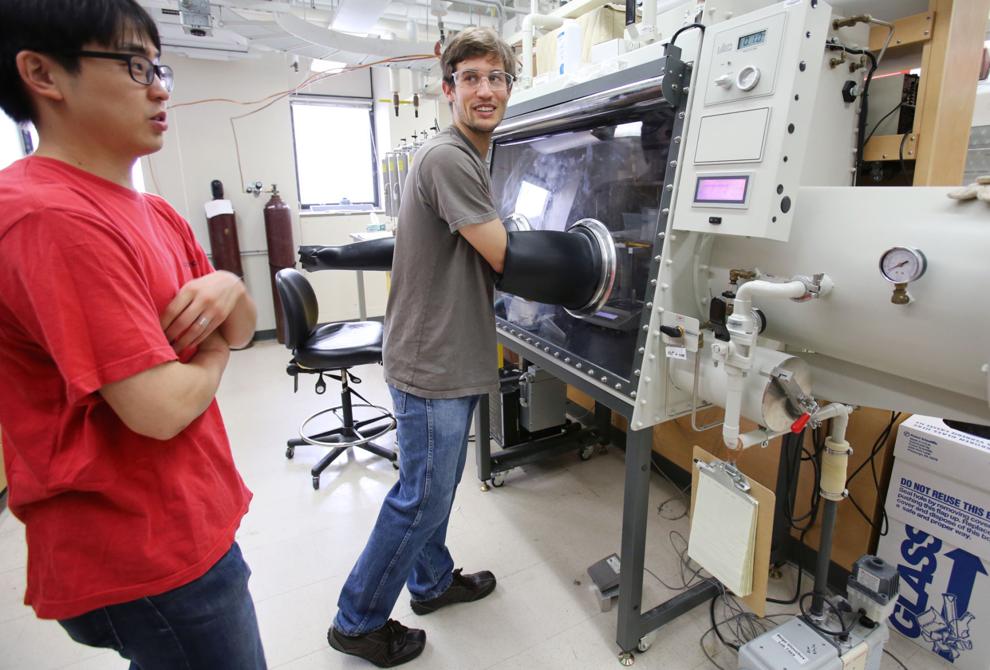 He decided on the move in April. Then came the recent proposal by state lawmakers to end faculty tenure in state law — Wisconsin had been the only state in the nation where it was in law, rather than university policy — and dramatically weaken protections against layoffs or firings for tenured professors.
"The tenure changes are very, very troubling," Mahanthappa said.
Other provisions would diminish faculty and students' voice in the decision-making shared-governance process, including a much-diminished role for faculty in choosing new campus leaders.
The proposed watering-down of tenure and shared governance have drawn national attention to UW-Madison, a research powerhouse that is the only school in the country to be in the top five in federal research money each of the past 25 years.
Potential consequences
Henry Reichman, a national expert on tenure and shared governance, said UW-Madison will never have trouble filling open positions. But it may struggle more and more to attract and keep the highest-value researchers such as Mahanthappa, who got his Ph.D. from Stanford University and whose lab has brought in millions of dollars in federal research grants.
Those high-value research labs in turn attract top students, and the impact ripples out to the broader economy by way of consumer spending and startup companies.
UW-Madison contributes $15.4 billion to the state economy yearly, according to a recent study paid for by the university.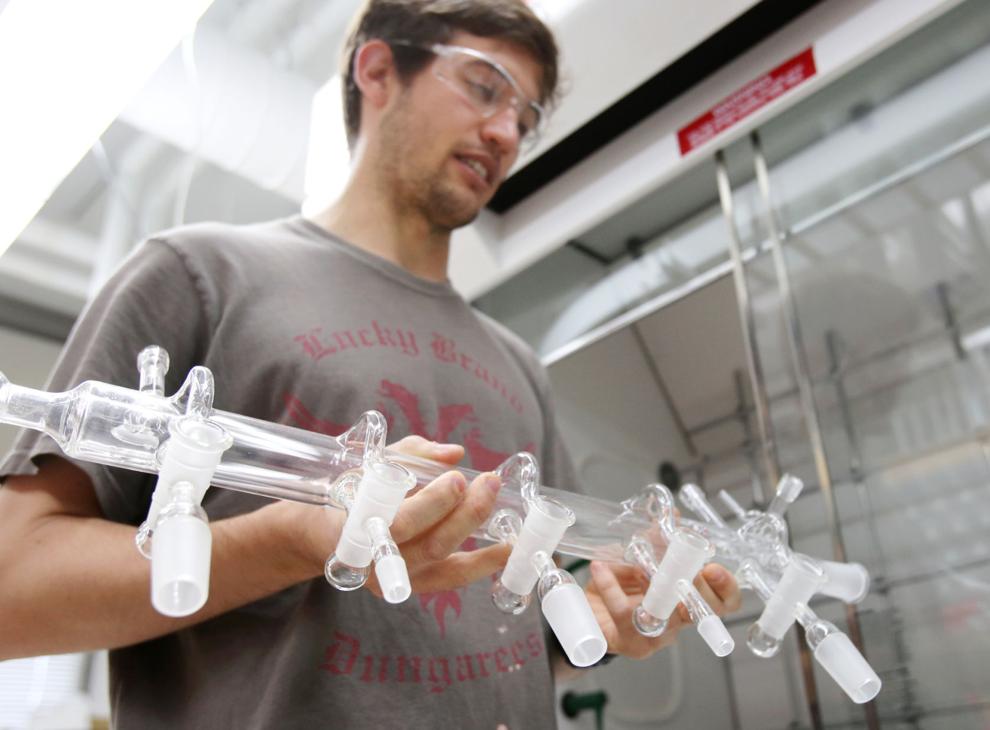 But Reichman believes it's not realistic to expect the university to keep its place near the top of national research universities as state support continues to drop while the majority of other states restock budgets depleted during the economic recession that started in 2007.
"To say they're trying to improve higher education while dramatically reducing its funding is like telling me you're trying to improve your car by downsizing to a beater," said Reichman, a retired history professor who is chairman of the committee on academic freedom and tenure for the American Association of University Professors.
"It might run, but don't tell me it's the same as a new Lexus," he said.
In 2014, the university lost 54 of its 1,643 tenured faculty, and 31 of the departures were retirements. That's just 3.3 percent of the overall faculty, lower than the System-wide average of 5.1 percent.
It remains to be seen how those numbers change for the current year.
It also remains to be seen if the departures will sharply increase in coming years, as some insiders have forecast, after the brutal run-in with the Legislature this year.