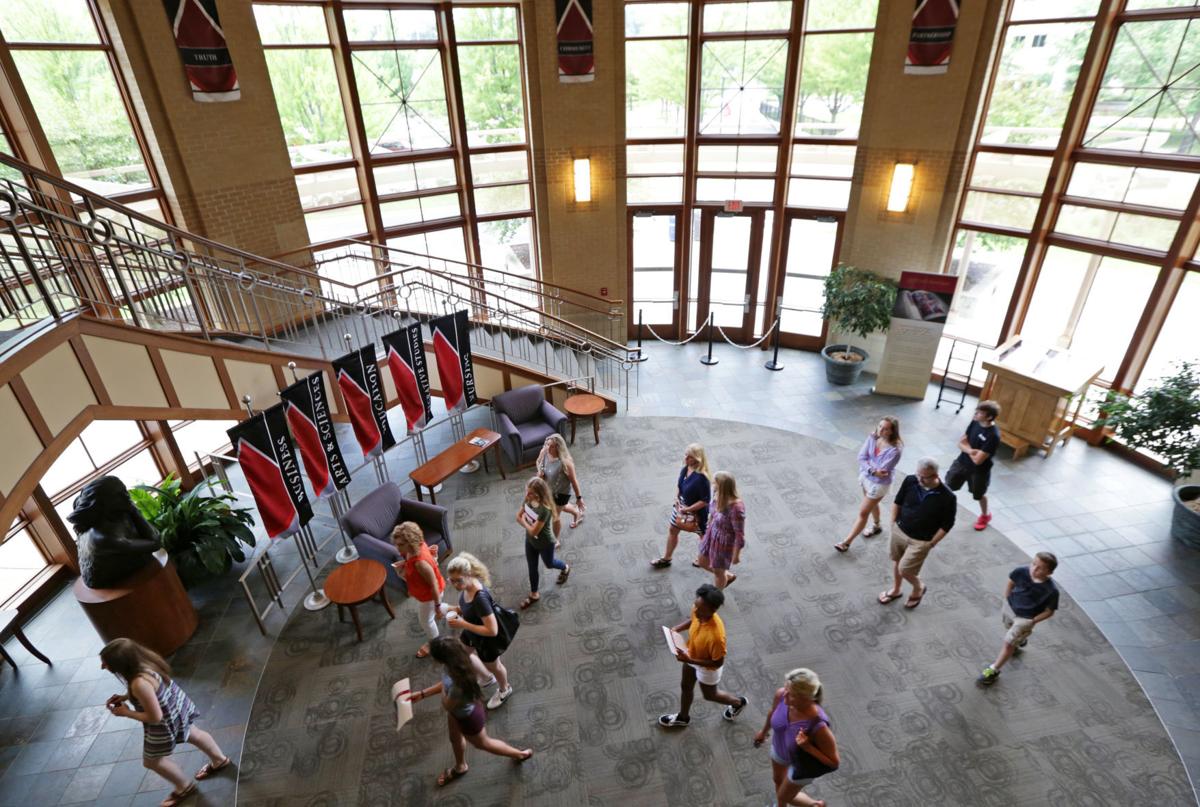 The Edgewood College Board of Trustees has reinstated six professors whose contracts were terminated earlier this summer, layoffs that sparked scrutiny from faculty members, students, alumni and a national organization.
Professors Bonnie Sierlecki and Huining Ouyang were among the six who learned this week that their positions have been reinstated and they can come back to teach if they wish. Ouyang said that when she learned of the layoff in May, she was not informed of any appeals process, sending her and others scrambling for a way to fight the decision.
"It's been a long journey, but I am gratified we have won," Ouyang said Friday.
The professors were terminated to ensure the institution's long-term financial sustainability, college officials said this spring.
Facing lower student enrollment in recent years, the college has tried to cut costs by leaving staff vacancies unfilled, offering buyouts and restructuring some of its academic programs.
The pandemic has only exacerbated the college's financial woes, prompting officials to notify the professors that their positions would end June 30. Sierlecki said they were offered 15 months of severance pay and 18 months of health insurance benefits in exchange for signing a non-disclosure agreement and waiving their right to sue.
Sierlecki and Ouyang appealed, arguing that the college did not follow proper procedure for laying off tenured professors, as outlined in the faculty handbook, because no declaration of financial exigency was made. The term refers to a declaration of a financial crisis so great it threatens the institution as a whole.
An internal faculty committee determined last month that the college should reinstate the professors. The American Association of University Professors, a national organization representing faculty members, sent a letter to the college warning about the erosion of academic norms.
The board said in a statement that it did not agree with the AAUP's assessment of tenure and academic freedom being at risk at Edgewood College nor did it agree to the group's "overly narrow" definition of financial exigency.
Board of Trustees vice chairwoman Lucy Keane said in an interview that instead of reviewing individual appeals, the board decided to provide the college's new president, Andrew Manion, who started June 1, the opportunity to work with professors on revising the faculty handbook.
"This really didn't happen on (Manion's) watch," Keane said. "We felt there was an opportunity to improve the process. If we find ourselves in a position where we have to do layoffs, then everyone understands the process."
Keeping the six professors on the college's payroll won't affect this year's budget, she said, because the college had promised at least a year's worth of severance pay had they not been reinstated.
Ouyang said she plans to return to the college. Sierlecki said she is waiting on information from the college before deciding whether to return.
Declining student enrollment has plagued many Wisconsin colleges over the past several years, forcing universities to shed instructors in order to balance their budgets. Carthage College in Kenosha, for example, is looking at laying off 10% to 20% of its instructors, many of whom are tenured, before classes start this fall.
Be the first to know
Get local news delivered to your inbox!