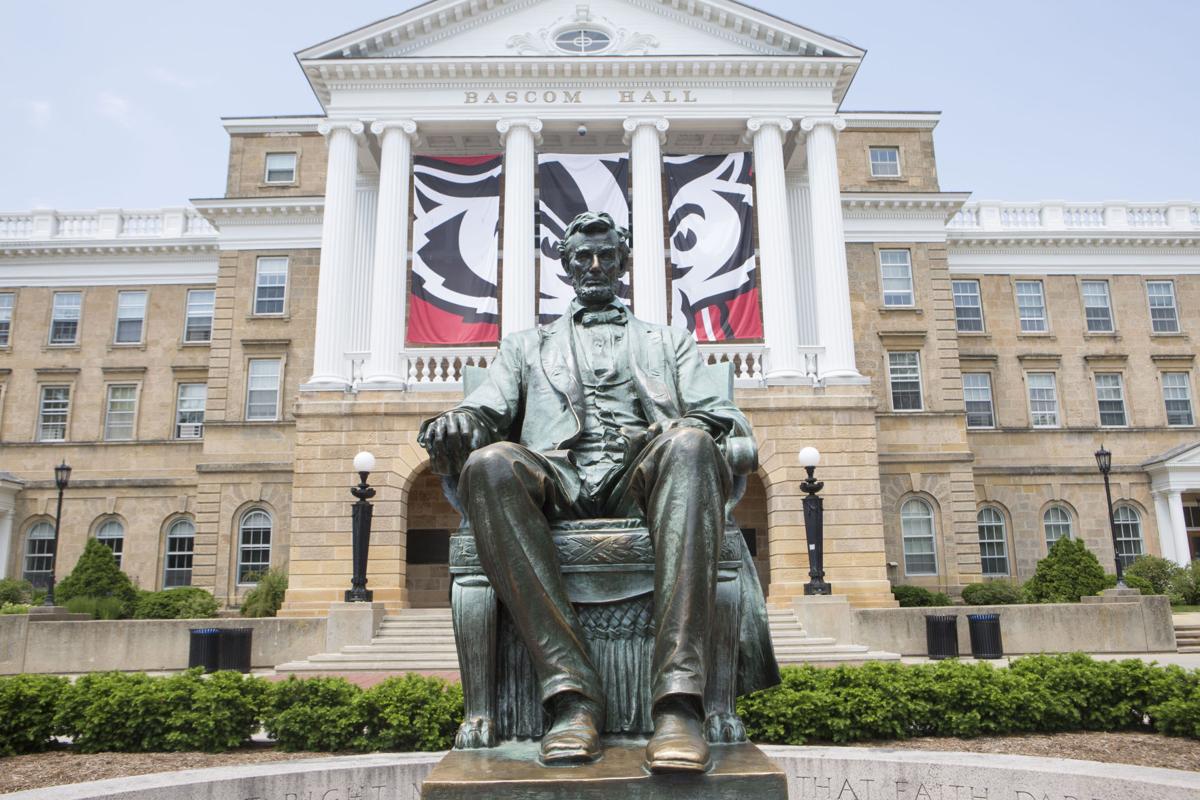 UW-Madison does not require supervisors or human resources officials to keep records of anonymous sexual harassment complaints that are brought forward by students or employees, administrators say.
Failing to document those cases could make it much more difficult for officials to know whether an employee has been disciplined for sexual harassment in the past, according to two experts on the federal gender discrimination law Title IX. They also warned that — as colleges nationwide face mounting pressure to address sexual misconduct by employees as well as students — failing to record complaints could make UW-Madison vulnerable to lawsuits from harassment victims.
"You have to be able to have some documentation, because if that professor or that person harasses again, the school can be liable if it doesn't take action to address that," said Neena Chaudhry, director of education and senior counsel at the National Women's Law Center. "From a school's point of view, it should want to know what's happening if there are multiple complaints against a person."
Saunie Schuster, a co-founder of the Association of Title IX Administrators, said harassment complaints "should never be undocumented."
Asked about the criticism, UW-Madison officials said they are working to develop a system to track sexual harassment allegations against employees, as well as clearer policies for recording complaints that are handled through the university's "informal resolution" process.
"I wouldn't assume that there isn't tracking" of anonymous harassment complaints, said Lauren Hasselbacher, UW-Madison's Title IX coordinator, though she acknowledged there is not a policy requiring employees do so.
"That is an area where the university can improve," Hasselbacher said.
Twin processes
for complaints
UW-Madison students and employees can file reports of sexual harassment through two channels.
They can pursue a formal complaint, which would involve an investigation by Hasselbacher's office and can result in serious discipline if someone is found responsible for harassment.
Or they can seek a process known as informal resolution, which carries less severe penalties — such as requirements for the accused employee to take training — but involves a less rigorous process and also allows accusers to report misconduct anonymously.
Although the university has policies to prevent retaliation against people who file complaints, Adria Brooks, co-president of the Teaching Assistants' Association, which represents campus graduate students, said students are concerned that putting their name on a sexual harassment complaint against a coworker or supervisor carries serious professional risks.
"They worry about retaliation a lot," Brooks said.
The university doesn't allow for anonymous complaints in the formal discipline track to protect the due process rights of the accused.
In a 2015 survey on sexual misconduct, just over half of 1,503 responding women graduate students at UW-Madison said they had experienced sexual harassment in their time on campus. Of those who said they were harassed, 22.2 percent reported the source of the harassment was a UW-Madison faculty member — people in positions of power who in some cases could make or break students' careers in tight-knit academic circles.
"It's so difficult for students to come forward in particular," Chaudhry said.
You have free articles remaining.
It's in the informal process — which could be what employees seek if they're afraid to attach their name to a formal complaint — that officials are not required to document harassment allegations.
Schuster says that is a problem.
"An informal resolution shouldn't mean that there's no record this happened," she said.
University relies on
'institutional memory'
To determine whether an employee has been the subject of sexual harassment complaints in the past, officials could look at his or her personnel file for documents such as performance evaluations that might mention harassment, said Patrick Sheehan, director of workforce relations in UW-Madison's Office of Human Resources.
But given the university's lack of documentation requirements, there is no guarantee reports would be there.
Schuster, whose organization trains university employees on gender discrimination and how to follow Title IX requirements, recommends colleges use a software program to record complaints and create a searchable database of sexual harassment allegations against employees.
Tracking and addressing patterns of misconduct is "critical," she said, and failing to do so could open the door for lawsuits from victims who believe the university did not take appropriate action in response to prior complaints.
"We have got to have documentation that the allegation was made and how it was addressed, because the next time an allegation is made, we want to look at that information," Schuster said. "Otherwise, it would be a series of single reports that somehow have no connection to each other."
Sheehan said he believes complaints should be recorded, but also said it's often up to department supervisors or academic chairs to recall whether employees have previously been accused of harassment.
"Frankly, a lot of it just rests on somebody's institutional memory," Sheehan said.
Brooks noted that many department chairs spend only a few years in their positions. When someone new takes the job, Brooks said, "a lot of that information is just lost."
New training on sexual misconduct that UW-Madison began requiring for employees this summer does not address the issue of documenting harassment complaints, Hasselbacher said.
She noted that many employees who receive informal sexual harassment complaints, including those in human resources roles, are required to notify the Title IX office about them.
Hasselbacher said she tracks complaints that are forwarded to her office in her personal notes. Asked how she would know about harassment complaints that predated her time at UW-Madison — Hasselbacher has been the campus' Title IX coordinator for three months — she said she would have to rely on the knowledge of human resources officials.
Hasselbacher said she is working with other UW-Madison administrators on a "searchable, centralized tracking system" that would cover all sexual harassment complaints, whether they come through the formal or informal process.
She also said administrators are working on a "consistent and clear reporting path" for employees who hear harassment complaints.
UW-Madison officials, Hasselbacher said, "All take this issue very seriously and are all working toward having the best campus response possible."
"We have got to have documentation that the allegation was made and how it was addressed,
because the next time an allegation is made, we want to look at that information.
Otherwise, it would be a series of single reports that somehow have no connection to each other." Saunie Schuster, co-founder of the Association of Title IX Administrators