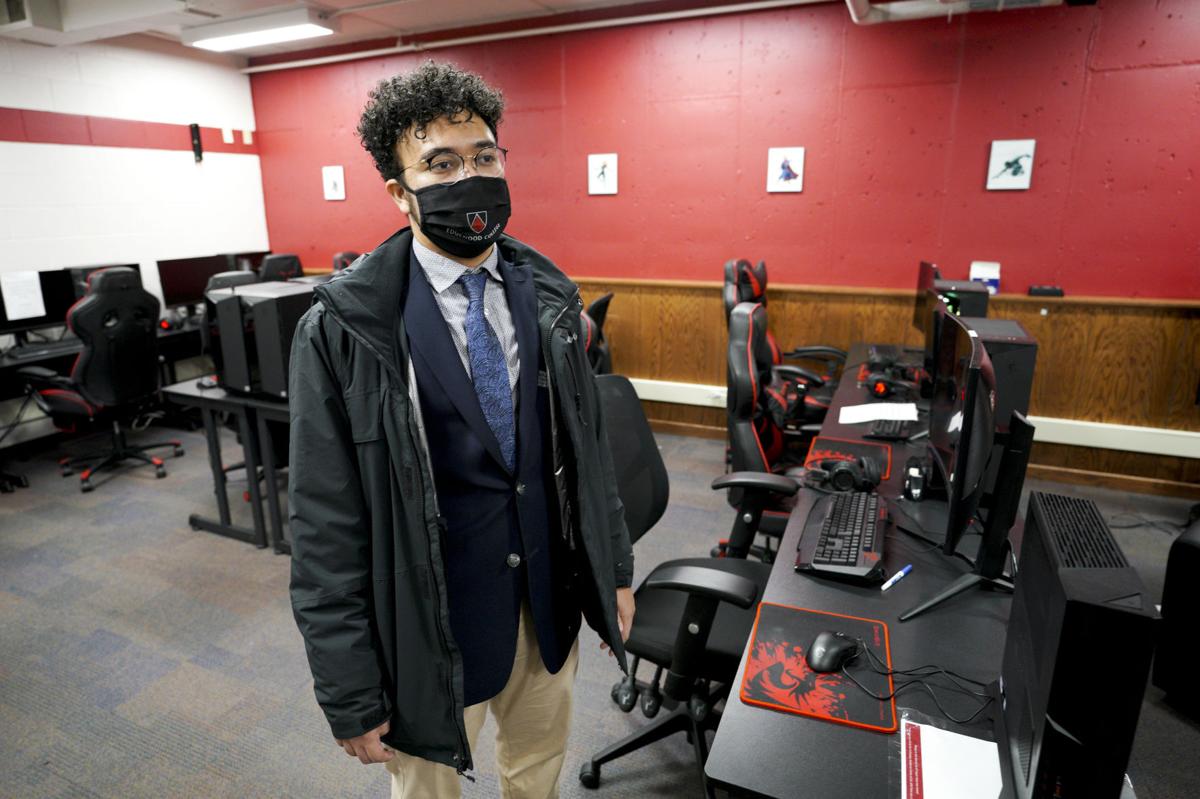 Edgewood College's newest coach, Luis Puesan, is busy filling out the roster for his teams next school year. But his players won't be kicking soccer balls or whacking tennis balls.
Students, some of whom will receive scholarships, will play on the school's competitive video game team and compete in tournaments such as Rocket League, League of Legends, Valorant and more.
The college joins a growing number of institutions adding competitive gaming programs, also known as esports, to their campus offerings in recent years.
Some other small, private schools credit esports for attracting students at a time of dwindling enrollment — a situation Edgewood knows all too well. The college had reported annual declines in full-time undergraduate enrollment since 2013 until a 3% increase this fall, according to the latest figures provided by a college spokesperson.
Esports may also help bring more men to the college and potentially reduce the school's gender imbalance. About 70% of students are women.
Puesan, 25, is spending his first year building the program and recruiting students for at least two teams to start competing next year in Rocket League and League of Legends. He's open to fielding teams for other games too.
"This is a brand new program starting from scratch," he said.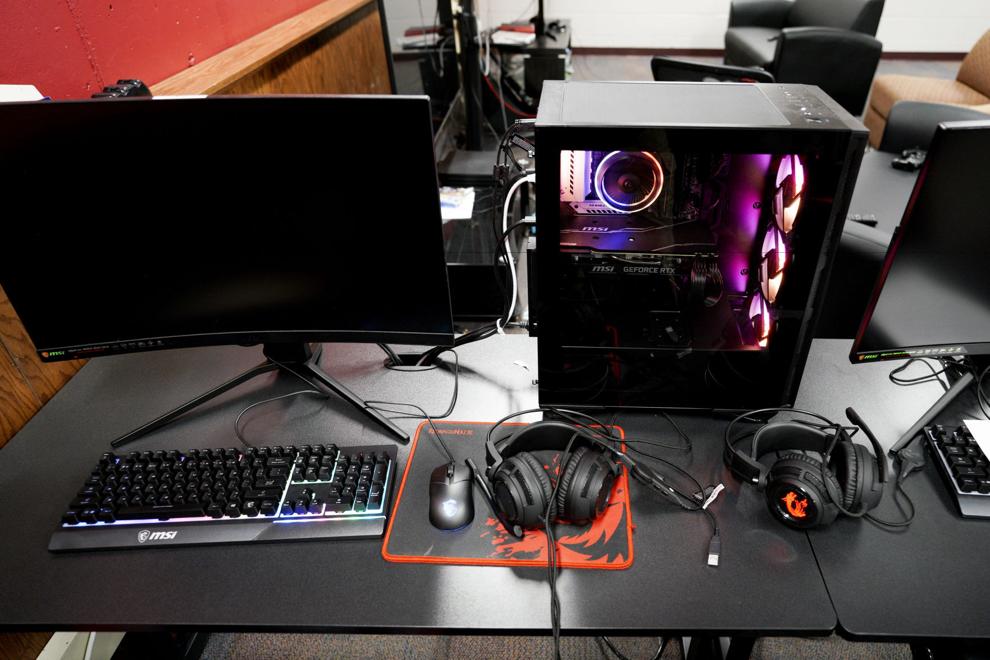 Puesan started working for Edgewood College in late September. His resume includes a bachelor's degree in sociology, a master's in higher education administration, more than two decades playing games and hitting a top 500 rank in League of Legends one day. While he no longer retains that rank, he still places in the top 0.6% of players. Throughout his graduate studies, he focused every assignment on esports.
Literature review? Write the history of gaming. Revenue plan? Center it around a hypothetical college's esports program.
"The other students in my program found it a little strange," he admitted.
But the esports scene on college campuses is exploding.
UW-Stout became Wisconsin's first public university to join the esports scene, which dovetails with some of the school's nationally ranked academic programs in game design and development and computer science with a game design concentration.
Nearly 140 Stout students applied in the spring, according to a university announcement. Fifty were invited to try out and 27, including 15 nationally ranked players, were selected for this school year's varsity and junior varsity teams. The teams began competing this fall.
The Arena
Puesan credits his hire to student enthusiasm for gaming. An esports club formed on campus a few years ago, he said, and the group started researching how to establish an official program.
Edgewood has about 20 students currently involved in the non-competitive gaming club, though Puesan said that number is likely an undercount. With COVID-19 restrictions and fewer students on campus, some may be unaware of the new program.
In Stevie Hall, one of the college's dorms, an entire residential floor is reserved for students interested in gaming who want to live among others with the same interest.
The floor also contains the Arena, where teammates will train in a room decked out with high-end computers and leather gamer chairs with red piping. Framed portraits of superheroes such as Thor, Captain America and Spider-Man line one wall.
The Arena was just upgraded this year and has "just about every game you can think of," Puesan said.
He's working on a five-year plan to grow the college's esports program and connect with others in the local and state esports scene. Edgewood High School has a team and there's a statewide high school league to tap into as well. Madison also has its own chapter of a national esports league geared toward elementary and high school students.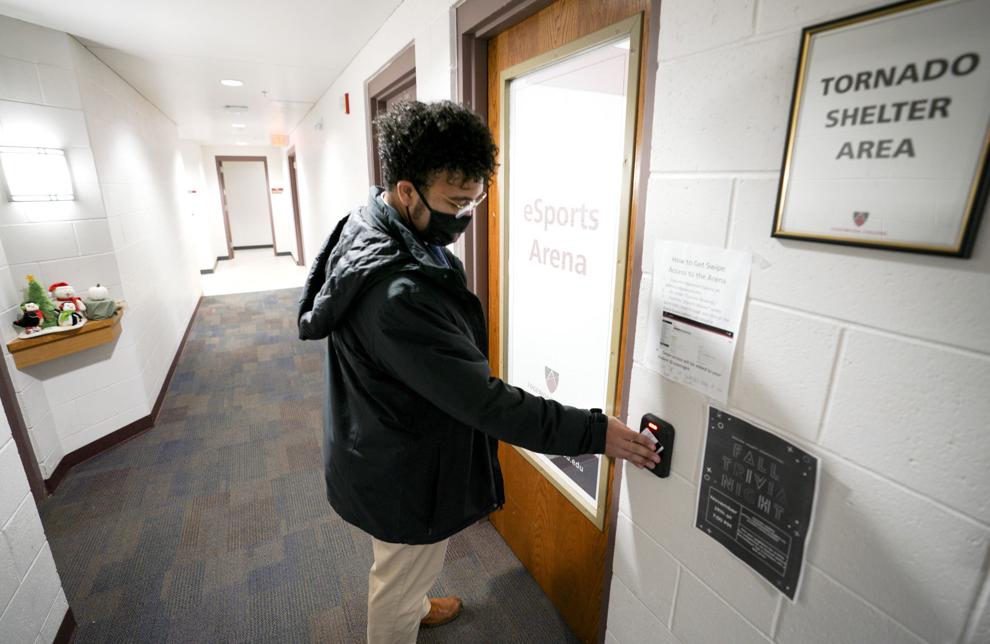 A few years from now, when the program has been built up and COVID-19 restrictions are a thing of the past, Puesan would love for Edgewood College to host tournaments bringing college students from all corners of the country to campus.
At least one institution, the University of Akron, drew ire after announcing the creation of an esports program. Faculty members accused the university of prioritizing gaming over academics.
Puesan said he's heard nothing but support from the Edgewood College community. He stressed that team players are "students first, athletes second."