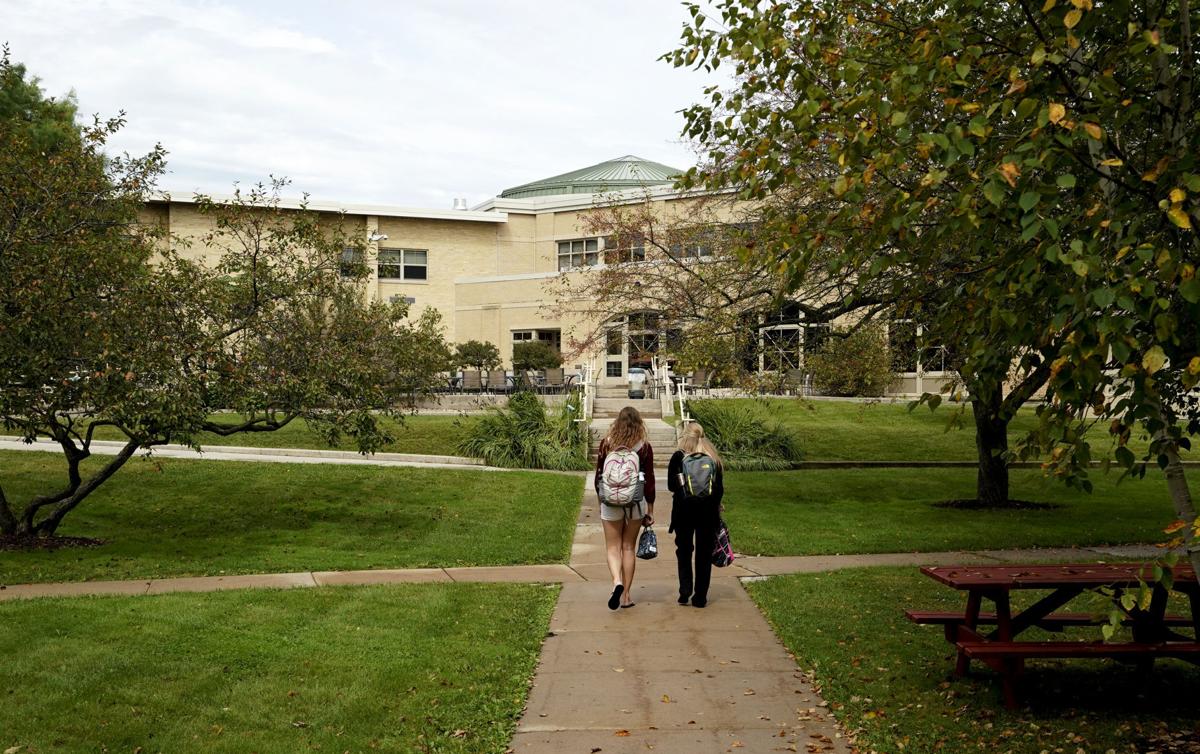 Edgewood College reported a spike in positive COVID-19 cases among students Thursday, which the college president attributed to a "small fraction" of students violating public health rules off-campus.
All athletic teams are on pause from team activities for two weeks.
The college's data dashboard, which relies on self-reported data, shows there were five active cases earlier this week. On Thursday, 16 additional cases were reported. Since the dashboard launched Aug. 4, 35 students and staff have tested positive, 21 of which are active cases.
"There is no evidence that anyone has caught the virus in any public space or classroom on our campus," President Andrew Manion said in an email to the campus community.
Manion said the increased cases come from a small population of the student body breaking rules off-campus during Labor Day weekend and warned there may be severe penalties, including potential expulsion.
Because of the college's small size and limited resources, officials direct students and staff to get tested off-campus, such as at the Alliant Energy Center. The college arranges transportation for students if they need it and also conducts its own contact tracing, spokesman Ed Taylor said.
Dean of Students Heather Harbach said 21 students are in isolation, eight of whom are staying in a college-provided room and the rest isolating off-campus. Thirty students are in quarantine either on campus or elsewhere.
Students isolating or quarantining off-campus still receive a phone call every other day from Harbach or another staff member, she said. If they live off-campus and need to isolate or quarantine but don't have the ability to do so, the college provides them a space on campus at no cost.
The college has 58 quarantine and isolation spaces available, she said. In addition, some students living in the dorms have the ability to isolate or quarantine in their current space because of their room configuration.
The college has 463 students living in dorms that can accommodate 643 students.
The college shifted to take-out operations at its main dining facility, Phil's, after officials saw students struggling to sit 6 feet apart while sharing a meal.
Both students and instructors still have the choice to take or teach their classes in person or online.
"We're working nights and weekends to make sure students know they can reach us," Harbach said. "So far, the vast majority are on board with us (and the public health rules), but a small group can have a large impact."