As a walk-on football player at UW-Madison who became a star defensive lineman and now plays for the Houston Texans, J.J. Watt offered lessons on pursuing dreams at the university's spring commencement Saturday.
"The path to your dreams often never goes the way you imagine it will," Watt, who became a second-team All American as a Badger and has been named NFL Defensive Player of the Year three times in Houston, told about 7,000 graduates at Camp Randall.
Chancellor Rebecca Blank recognized the first six women to earn bachelor's degrees on campus 150 years ago and other female alumni who blazed trails decades ago in computer science, law and botany.
"Those first UW women knew something about getting comfortable with the struggle," Blank said. "I hope you've learned how to be uncomfortable at times. In those moments, when you stretch beyond your comfort zone, that's when you're most likely to learn and grow."
Abagail Catania, one of several graduating students Blank acknowledged by name during her speech, appears to be taking lessons shared by Watt and Blank to heart.
As one of only a few students of color in the university's agricultural business management program, Catania, who is black, started a scholarship last year to encourage other minorities to pursue agriculture studies.
"Way back in the day when African Americans and people of color were slaves, they were forced to be in those fields," said Catania, 25, who is from Chicago. "But now they have the opportunity to be successful in this field."
The first recipient of the scholarship received $500 last year, and Catania hopes to increase the amount of the award to $1,000 once she starts working. She has been accepted into a master's degree program at the University of Westminster in London, where she studied during her junior year.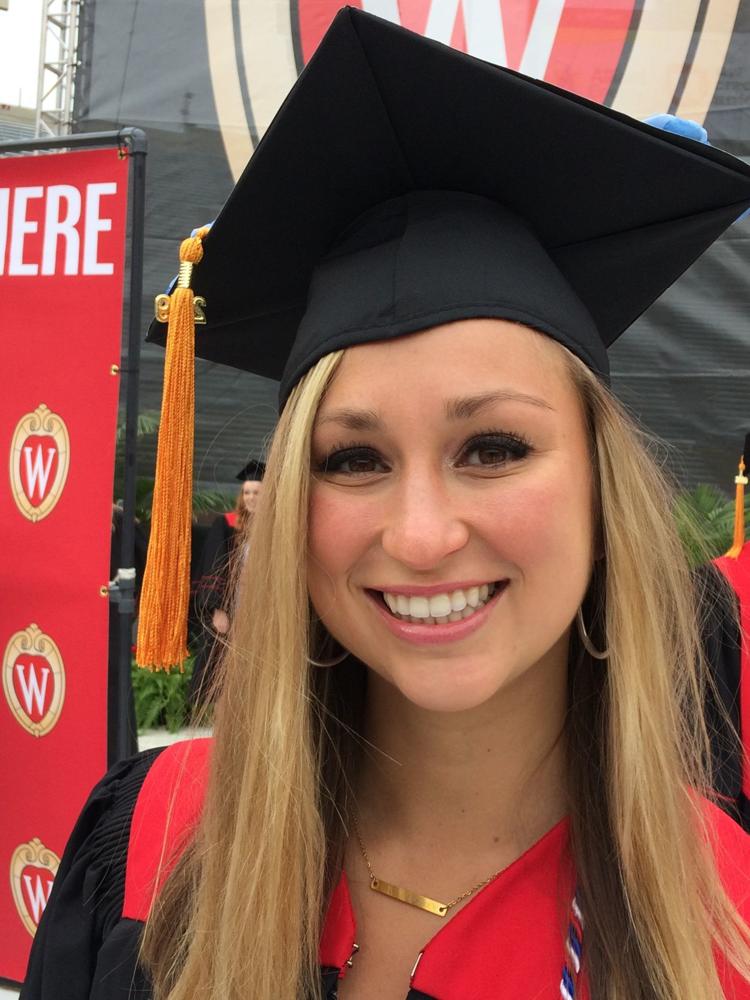 Delora Prange, 21, from Nashotah, east of Madison, is graduating with a nursing degree. She plans to join the U.S. Air Force Nurse Corps this summer.
Her mother was a police officer, and "I was really able to see how she helped her community," Prange said. "But policing really wasn't my thing, and I really like science."
After an initial stint at Wright-Patterson Air Force Base near Dayton, Ohio, Prange hopes to become a flight nurse in Germany or Japan.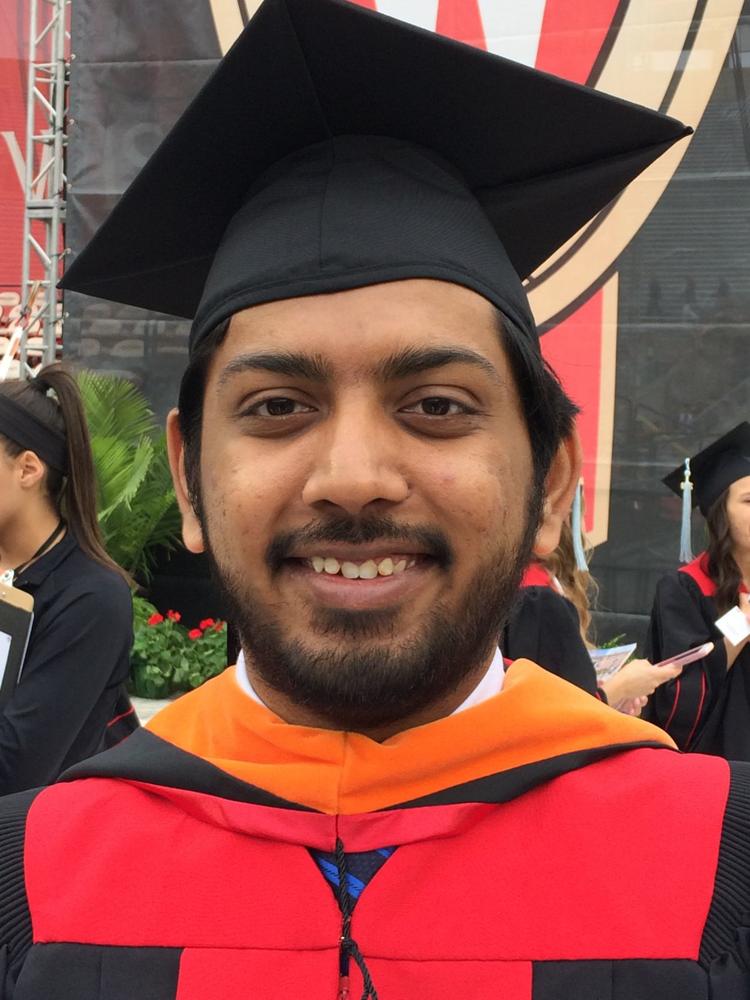 Hemant Agiwal, whose master's degree is in manufacturing systems engineering, will remain at UW-Madison to pursue a Ph.D. in mechanical engineering.
Like Prange, he has his eyes on the sky, hoping he can design space travel equipment at NASA or SpaceX. "It's something I've always been fascinated about," said Agiwal, 25, from New Dehli, India.
You have free articles remaining.
Register for more free articles
Stay logged in to skip the surveys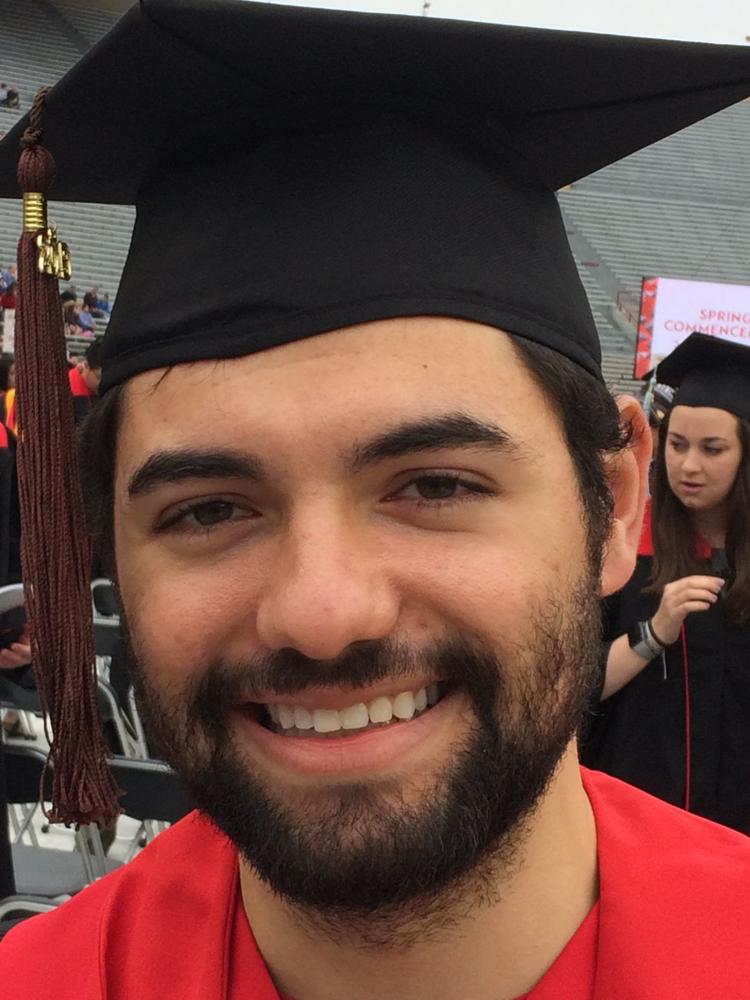 Ben Orozco, 22, from Mount Horeb, earned a bachelor's degree in fine arts, with focuses on neon, glass and graphic design.
He has an internship making neon signs in New York City this summer and a Fulbright scholarship to study European glass-working techniques in Sweden in the fall.
Afterward, "there are a lot of opportunities, especially as emerging artists, to go through different craft schools," he said.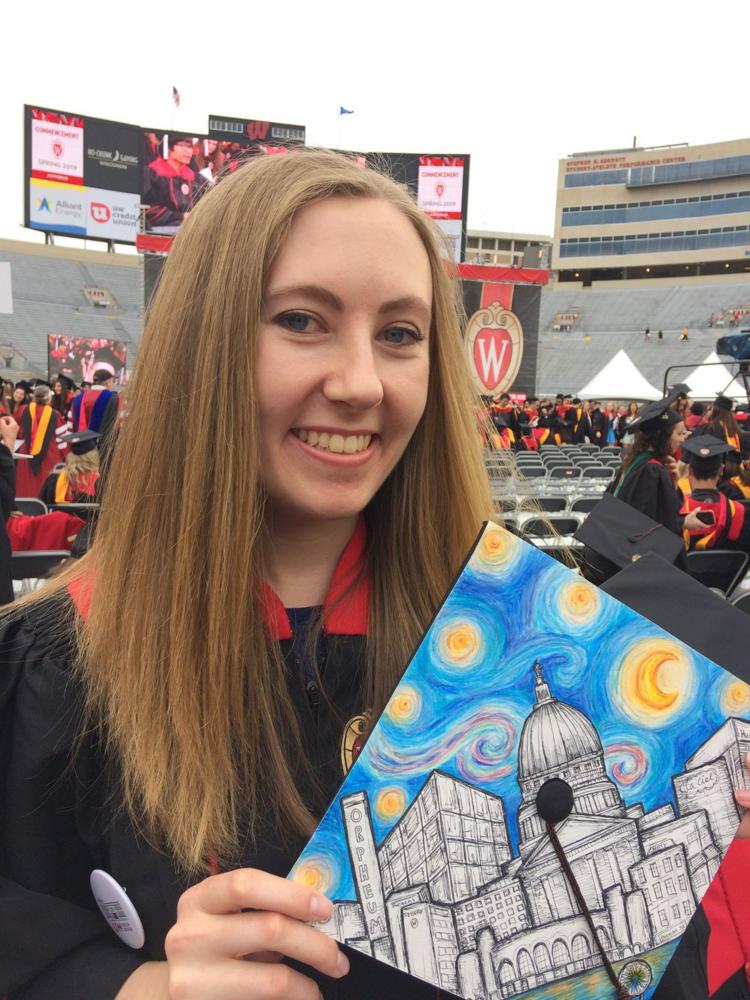 Abbigail Semmann, 22, from Verona, is getting her bachelor's degree in art education. She plans to teach at a middle school in Wisconsin.
"That's all I've ever wanted to do since I was 7 years old," she said. "I was the kid who cried on snow days because I wanted to go to art."
Watt, a native of Waukesha, said he was glad to "be back in a place where I can order fried cheese curds and chocolate custard and not get looked at like I have three heads."
He, too, spoke of crying, saying his girlfriend had to take care of him after he broke his leg two years ago, even though she was also recovering from an injury.
"I broke down and cried," Watts said. "I was supposed to be the one taking care of her. … That's the day that I learned that no matter how big you are, no matter how strong you are, no matter how tough you may be, everybody needs to ask for help at some point in their lives."
Another lesson he shared: "You can also learn from your nightmares."
Watt talked about Hurricane Harvey, which devastated Houston in 2017 as he and other players were stuck in Dallas trying to get home. He started a social media fundraiser, hoping to gather $200,000. He eventually raised $41 million, including $100,000 he contributed.
"There is true humanity out there in the world," he said. "We just need to shine a light on it."
Watt, 30, ended his speech saying he has "a whole lot more" to learn — and the new graduates will, too.
"Nobody has all the answers," he said. "You probably never will. But that's OK."