Donald Trump's administration could reshape the way millions of Americans pay for college by changing the federal government's role in student loans, and loosen regulations on universities and their researchers.
He could tell the Department of Education to take a less aggressive stance in regulating for-profit colleges and pushing universities to prevent and investigate sexual assault on campus — all without action from Congress or even the stroke of his pen on an executive order.
His order temporarily barring entry into the country for citizens of seven majority-Muslim nations has sent colleges scrambling, and could signal plans to overhaul the rules for academic visas.
The Trump administration has the power to make wide-reaching changes to the American higher education system, experts say. But a lengthy presidential campaign, education secretary nominee Betsy DeVos' lengthy confirmation hearing and even the first weeks of Trump's administration produced few clear answers about whether or how he will look to do so.
"We just don't know," said Barry Toiv, a spokesman for the Association of American Universities. "We are trying to read tea leaves. We are paying close attention to everything that Mr. Trump says and that his advisers and likely members of his administration say, but there's not a lot to go on yet."
Trump almost never touched on higher education topics during the campaign; his administration's remade White House website does not list any education topics under its "issues" menu.
While DeVos has been among the nation's most active conservative voices on K-12 education, she has not been nearly as involved on issues that affect colleges and universities, and she shied away from clear stances on those matters at her confirmation hearing. She won narrow committee approval, and her confirmation by the Senate is in question after two Republican senators have said they oppose her.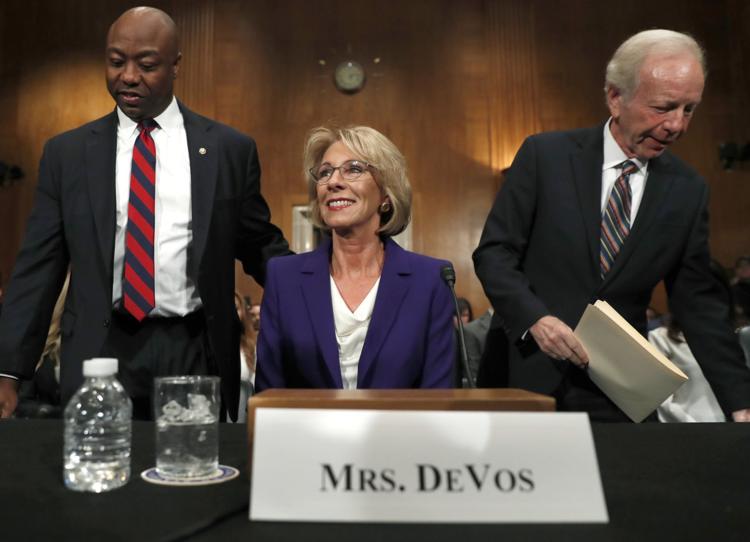 The executive branch's limited focus on higher education could indicate the Republican-controlled Congress will be more active on those issues over the next four years.
"Congress looks to be in the driver's seat in terms of developing higher education policy in this next session," said Stephen Payne, assistant director of federal regulations for the National Association of Student Financial Aid Administrators.
Travel ban affects campuses across country
Trump's executive order on travel — prompted, the administration says, by concerns over terrorism — has particularly affected colleges and universities; more than 100 UW-Madison students and employees come from nations listed in the ban, and the university has recommended they not leave the country.
The entry ban lasts 90 days from when Trump signed it a week ago, but the administration could follow it with permanent changes to the visas foreign students and academics use.
Chancellor Rebecca Blank acknowledged the temporary travel restrictions could stop foreign-born researchers at UW-Madison and other universities from traveling abroad to do their work, and said officials have concerns about the potential for changes to the visa program.
"Universities rely on the flow of people and information back and forth between countries," Blank said. "We hope that wherever this ends up, in terms of additional restrictions, will not unduly restrict intellectual movement."
Campaign detailed student loan plan
Student debt is one of the few topics on which Trump laid out a detailed policy proposal during his campaign.
In an October speech, Trump touted a new income-based repayment plan for federal student loans, under which graduates who put 12.5 percent of their income toward student loan payments for 15 years would have their remaining debt forgiven. The current federal repayment program forgives debt for graduates who pay 10 percent of their income for 20 years.
Payne said his organization wants to see more details, but added that people with student loan debt already face a "complicated web of repayment options."
Financial aid officials support simplifying the process for borrowers.
"Adding another (repayment plan) to the mix might not be the most important policy opportunity," he said.
Possible changes to financial aid, college costs
Trump and DeVos have said they want to reduce the cost of college, with the president criticizing universities that amass large endowments while charging high tuition. But their plans for reining in those costs are unclear, as are the steps they could take on financial aid and federal student loans.
You have free articles remaining.
Register for more free articles
Stay logged in to skip the surveys
Many Republicans have chafed at a 2010 policy that changed the federal government's role from guaranteeing student loans from private banks to lending directly to borrowers. Congress and the Trump administration could try to reverse that, but Payne noted it would be complex and potentially difficult to accomplish.
DeVos said she wants to ensure that "higher education in some form is affordable," and expressed support for simplifying the Free Application for Federal Student Aid.
Less action on campus sexual assault?
The Department of Education under Obama took aggressive regulatory action meant to stop sexual assault on campus, telling institutions they had a responsibility to prevent assault and launching hundreds of investigations into whether universities' handling of assault cases violated federal law. The department launched four such investigations at UW-Madison.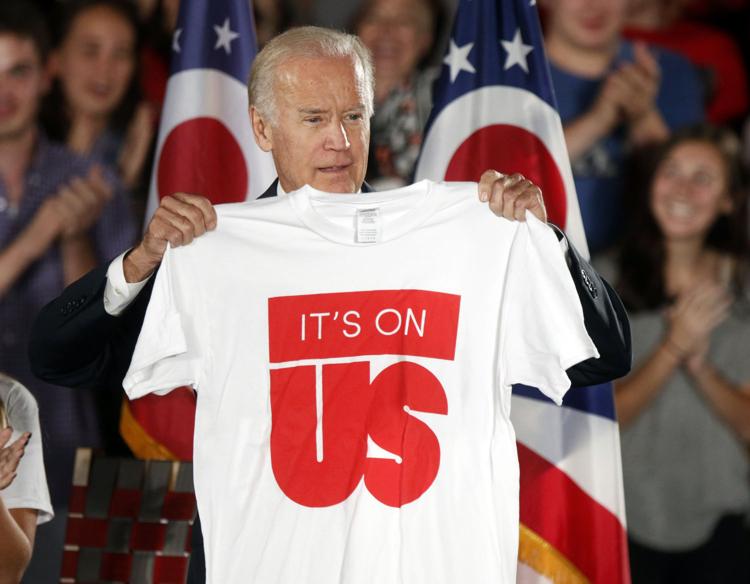 But Trump and DeVos could ease enforcement of the gender non-discrimination law Title IX.
"Weakening the enforcement of Title IX would be devastating to survivors who know very well that schools have not met their obligations, and who have relied on the Department of Education over the past several years to ensure that schools are held accountable," said Mahroh Jahangiri, executive director of the advocacy group Know Your IX.
Jahangiri said her organization wants the department to continue several Obama-era actions on sexual assault, such as the federal guidance about institutions' responsibility to stop assault and the practice of publicizing the universities being investigated under Title IX.
DeVos said at her confirmation hearing that "sexual assault in any form or in any place is a problem." But she otherwise dodged questions about whether she would keep the previous administration's practices in place, saying she needed to study the issue further.
Will crackdown
on for-profits end?
Another area where Trump and DeVos could easily change course would be in the regulation of for-profit colleges, which were battered by the scrutiny they faced under Obama over marketing tactics and the value of their degrees.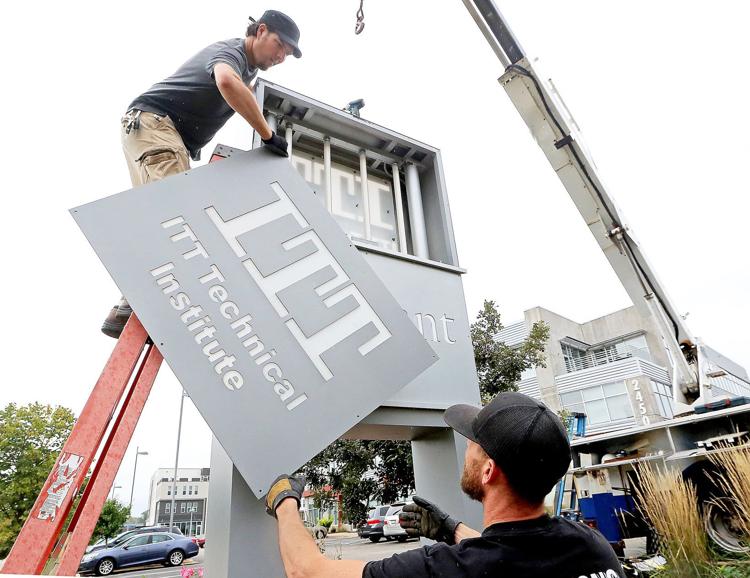 The Obama administration's actions led to the closure of hundreds of for-profit schools across the country, including in Madison, where a campus of ITT Technical Institute was shuttered last year after the Education Department barred the chain from enrolling students receiving federal financial aid.
But that scrutiny mostly was not codified in laws or formal regulations, and was instead a result of the administration deciding to take a closer look at the industry. Easing federal oversight of for-profit schools would be as easy as Trump or DeVos deciding they didn't want to make it a priority.
The stock of for-profit colleges surged after Trump's victory. Industry officials have said they are optimistic that his administration will roll back many of Obama's regulations, such as the "gainful employment" rule under which the administration could cut off funding for programs that leave students with high debt loads and little earning potential.
DeVos declined to say at her confirmation hearing whether she would maintain the rule.
Colleges could see fewer federal regulations
Some university administrators are optimistic Trump and the Republican Congress could reduce federal regulations on campuses.
"There is so much overlap and mis-targeting of regulations, that universities and scientists end up spending way too much time on paperwork and on other administrative costs that, of course, take away from the fundamental missions of research and education," said Toiv of the Association of American Universities.
Liberty University President Jerry Falwell Jr. said this week that Trump has tapped him to lead a task force on higher education reform, saying the group would work "to get the government off the backs of higher education."
The Associated Press contributed to this report.